Before we knew it, the 34th Moscow International Film Festival came to an end. As usual, the closing ceremony was very lush and beautiful, gathered on their red carpet all the light of Russian cinema and even world stars. It is a pity that the same can not be said about the costumes of our compatriots - looking at some of them, I wanted to cry. And I'm not exaggerating.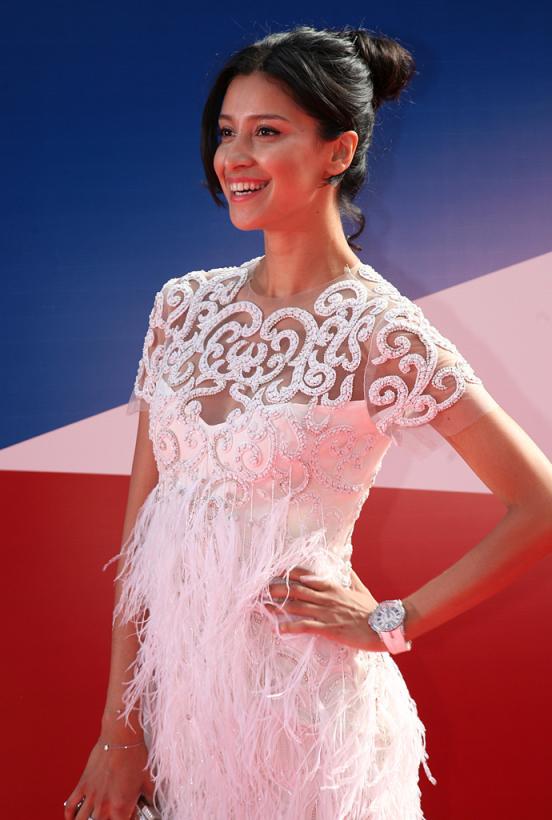 Ravshan Kurkova was one of the few who managed to create a truly beautiful image at the close of the festival. However, the actress is rarely frustrating us with their clothes - most of them look very dignified. The actress was wearing a white cocktail dress adorned with shimmering embroidery and marabou feathers. Perhaps feathers - quite beaten option (at least on the scale of world fashion - in Hollywood to put them on every second), but for the Russian beau monde - an interesting element of the decor.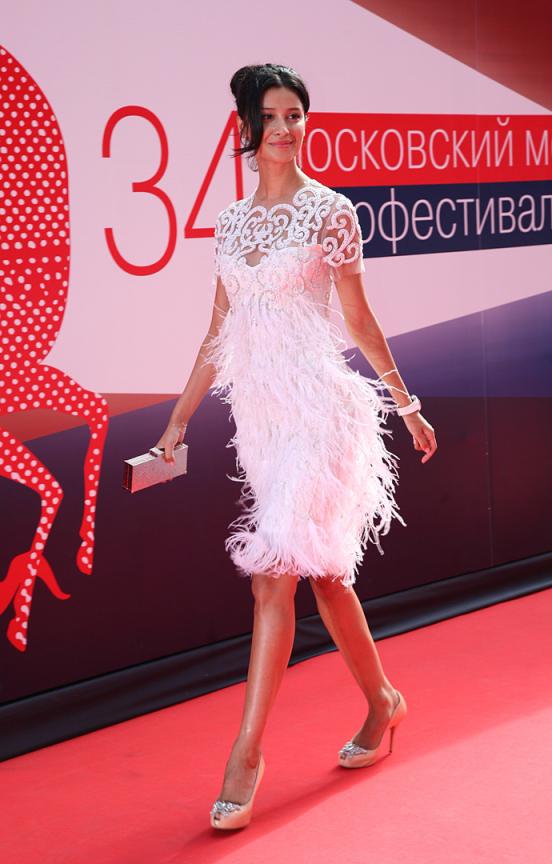 Model Lena Kuletskaya opted for a beautiful blue color and sexy style, showing his back to her waist. I can not say that the image of Helena perfect, but, you see, is even worse.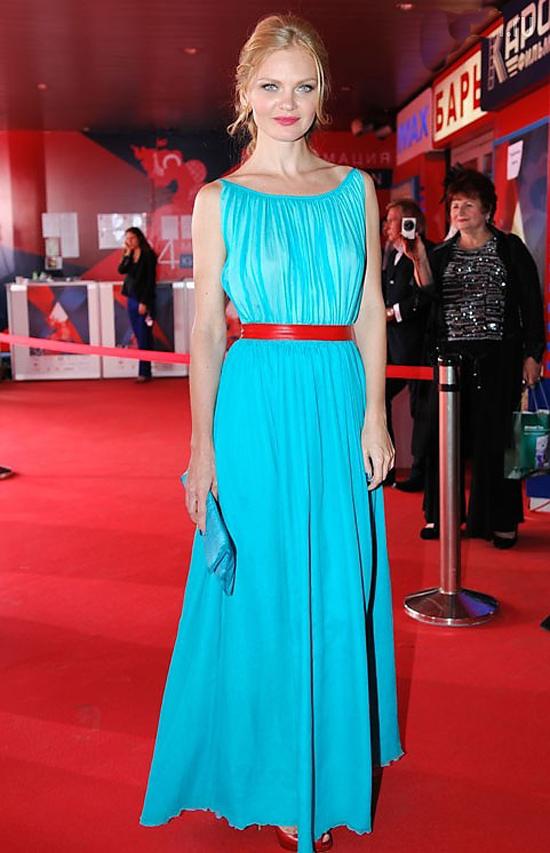 Anastasia Makeyev reappeared at the ceremony in the company of her husband, who liked the way one of our authors (Ki_Sanya, hello!). Actress was dark red chiffon in the Spanish style and it looked very good. I was confused a style of dress - the smell is always a little careless simplifies the dress, and it is not always welcomed on the red carpet.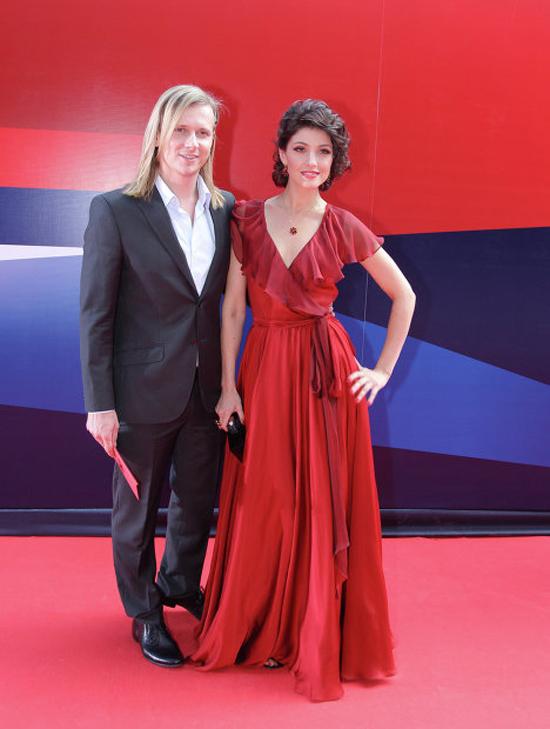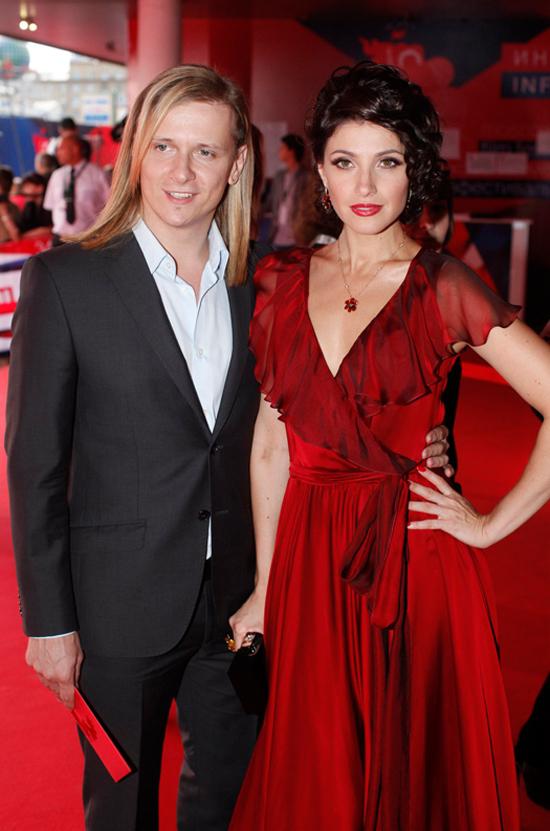 Oh My God! It would be better Olesya Sudzilovskaya this evening stayed at home, because in such attire be ashamed to appear in public. This is something difficult: brilliant lace panties and bra outside a strange pendant on her stomach ... Where the world is heading! AAAAAAAAA!
Do not worry much that the picture of Elena Kandulaynen not full length, because the bottom is exactly the same as the top - the horror! I keep your nerves.
Ekaterina Guseva appeared on the red carpet in a dress the color of bronze with asymmetrical bodice. Against the backdrop of her image looks very dignified - outfit looks very impressive and, dare I say it, beautiful. The only negative - a fabric resembling rustling foil, but without it there would be a beautiful metallic effect.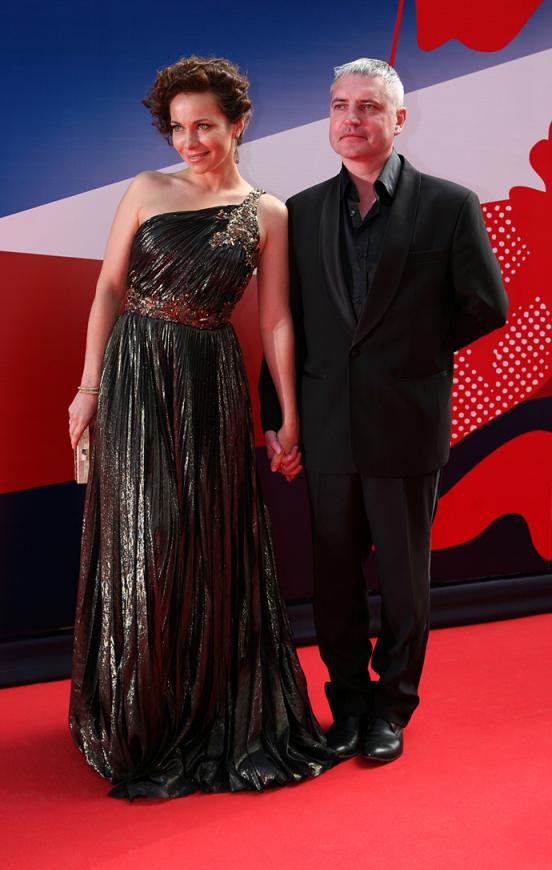 Actress Natalia Lesnikovskaya did not excel much and prefer a lush evening dresses simple black dress "flyspecked" supplementing it with gold accessories. I know that this is not the smartest way of all time, and it looks rustic, but safer than a transparent lace panties.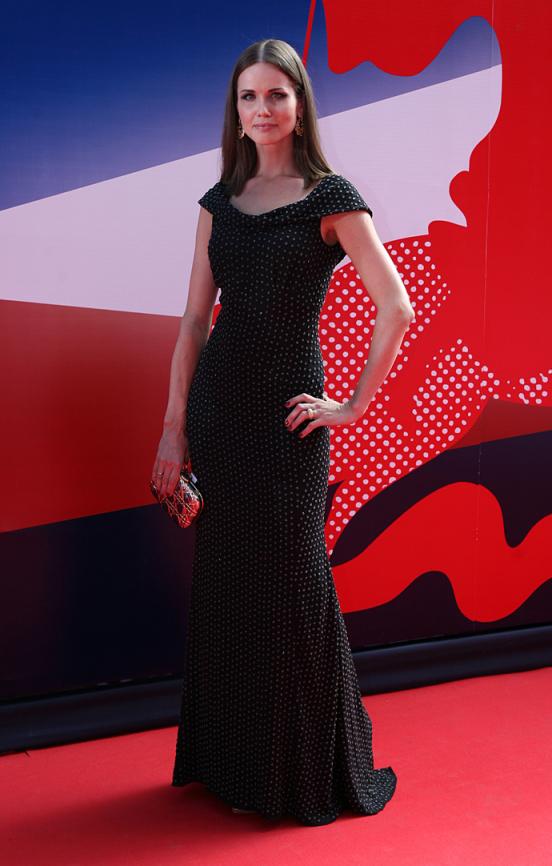 Maria Shalaev in a red cocktail dress with interesting design sleeves. You know, I like to at least look original. I'm sure that many will disagree with me, but if I was wearing this dress to some Florence Welch, the chorus would say "wow!", And the image of the Russian actress in the same outfit would be subjected to harsh criticism. Yet we discriminate against our native cinema stars.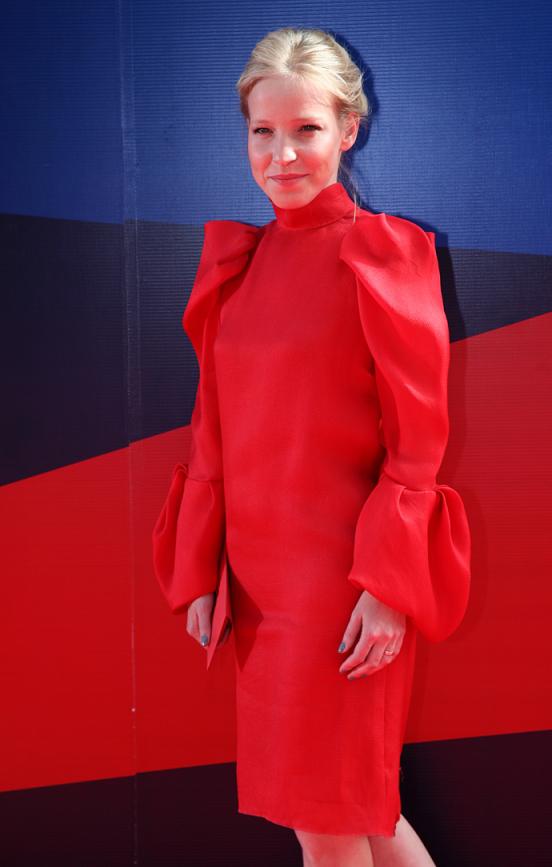 Oksana Akinshina chose to pass on the red carpet eternal classics - a white shirt and black skirt. Although the actress has added accessories outfit with a red clutch and the red manicure, I still do not have enough brightness. Value pick earrings more interesting.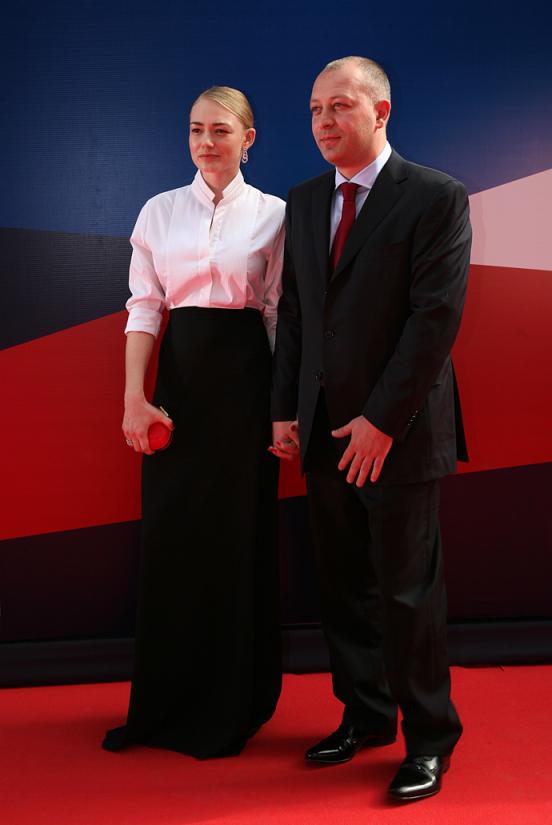 For the first time I see "daddy daughter" Lisa Arzamasova in such a sophisticated way, but she managed to impress me. I'm sure I've seen this dress on someone from overseas stars, but this does not alter the fact that Lisa looks fine. Delicate lace laminated to face 17-year-old actress.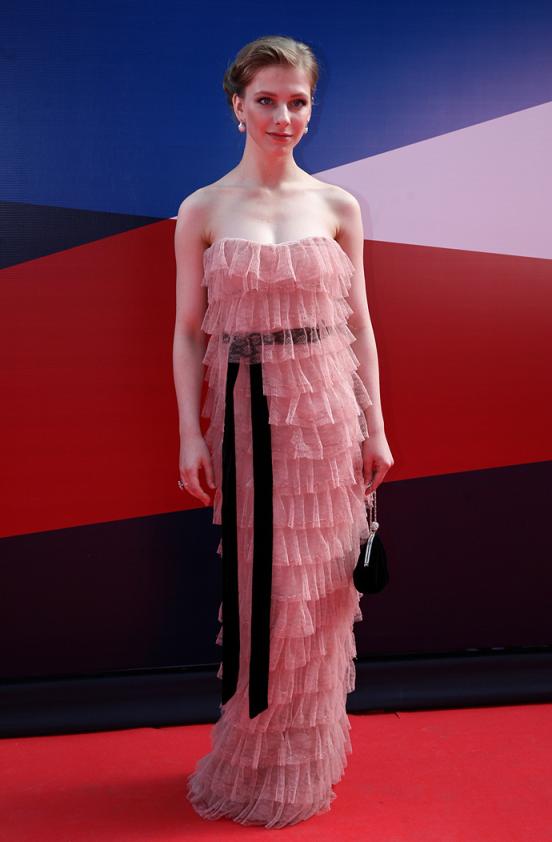 Elena Zakharova in evening dress-shirt created by two layers - a gentle pink and transparent black. I like the idea along with transparency, but in general, the image looks matter.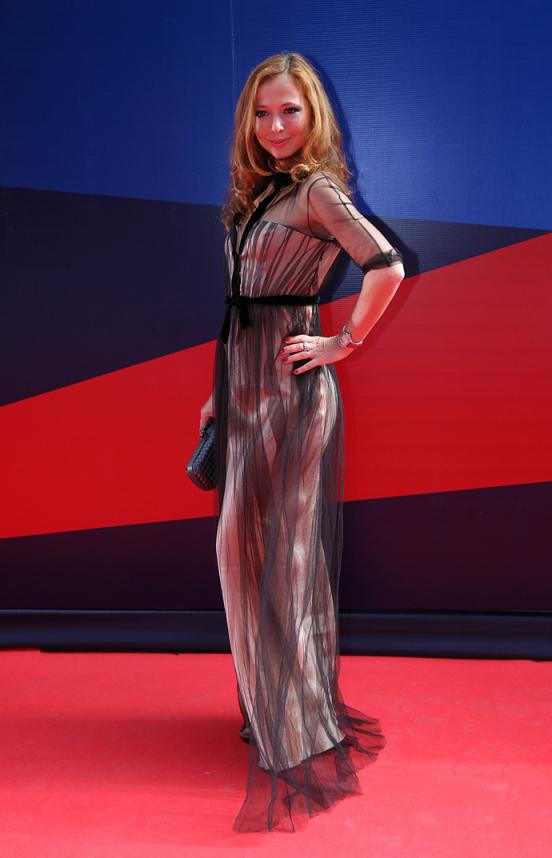 One of the most interesting actresses of our film (in my humble taste) Irina Grinyova not to lose face, and appeared at the closing of the festival in a long gown of pastel lace. Excessive indoor style offset "discovery" of tissue (skin-colored lace creates the effect of transparency), and careless hairstyle gives the image of a romantic. The only mistake - a silver snakeskin clutch that did not fit the image.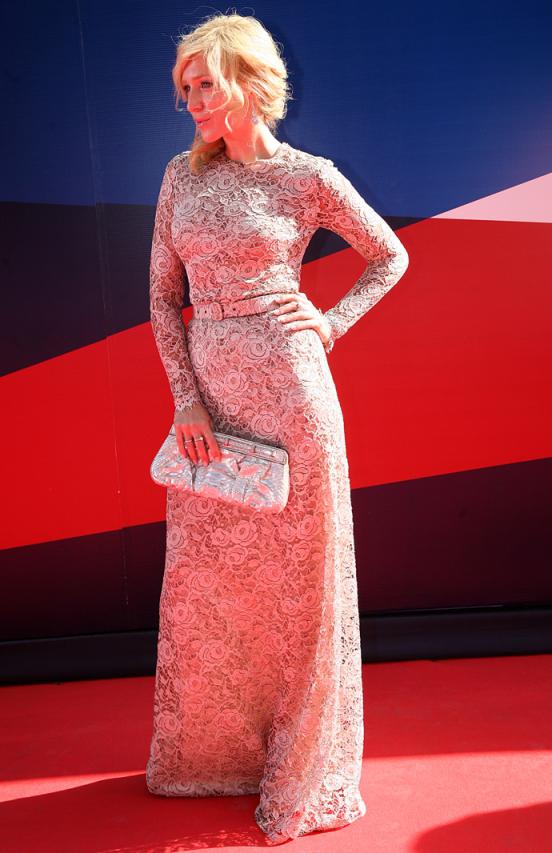 Young actress Svetlana Ivanova tried to stand out from the crowd with the help of a black dress with a corset bodice and transparent lace skirt dress style but ruined her whole image. Leaf clearly makes her attractive figure, but rather the opposite - the breast slips off to the stomach. This failure is, and the error itself Svetlana - do not slouch when you put on a dress of such a dangerous design. But I was very pleased with the range of accessories - clutch with red stones, scarlet lipstick and big earrings make a beautiful ensemble. Sorry, dress disappoint.
When I heard that at the close of 2012 will be very MIFF Catherine Deneuve, I hoped that the famous actress demonstrate our Russian women of fashion all the power of the French fine style, but I am deeply mistaken. The image of Catherine poor. Actress supposedly messed up the red carpet with a Sunday breakfast at home and put on her lace gown, which also is not suitable for her style. I am aware that the age Deneuve is nearing 70, but is in that time it was impossible to study your figure and choose those outfits that she really go?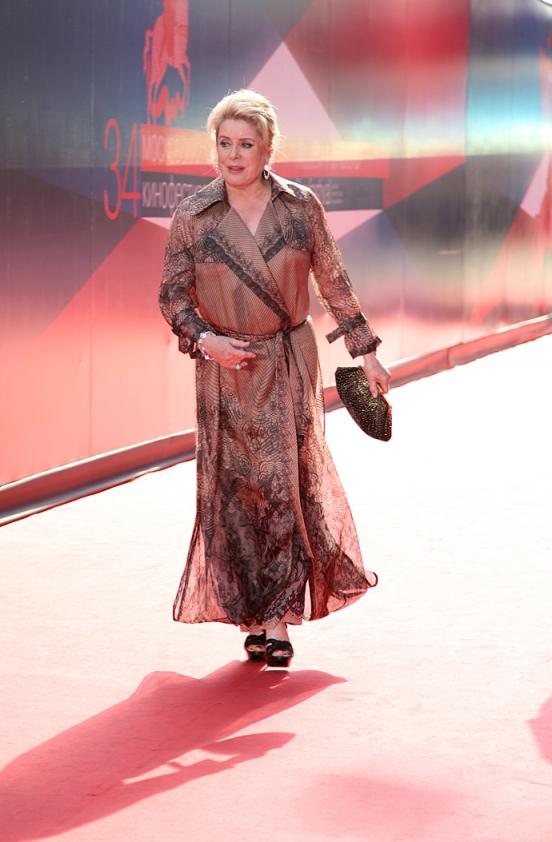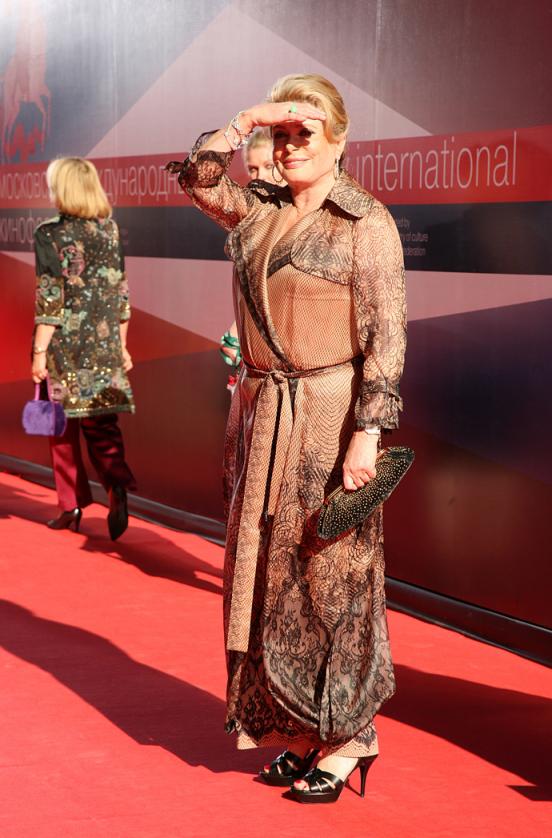 In terms of style, Catherine Deneuve gave a blunder, but her acting talent - it is an indisputable fact. Actress Film Festival received a special prize "I Believe" for the conquest of tops of actor's skill and loyalty to the principles of Stanislavsky school.