Continued. The first part here.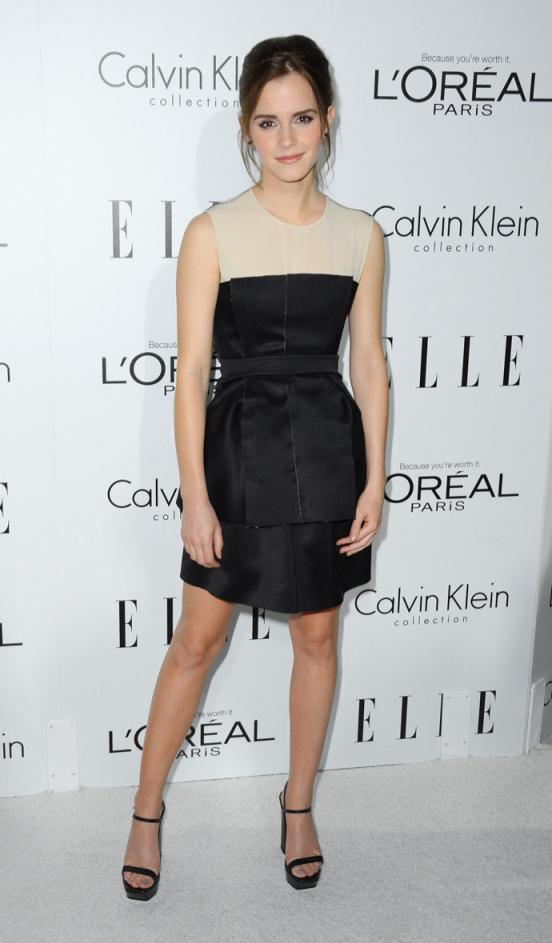 Emma Watson walked the red carpet in the form of the spring collection of Calvin Klein. The actress tried on a black satin dress with cream-colored insert, made in the traditional fashion house minimalist style. Surprisingly, in spite concise manner (no visible jewelry, shoes simple uncluttered) her outfit looks complete, and will fully. I am somewhat confused by the negligence of a cut, but in general, the image turned out to be very successful.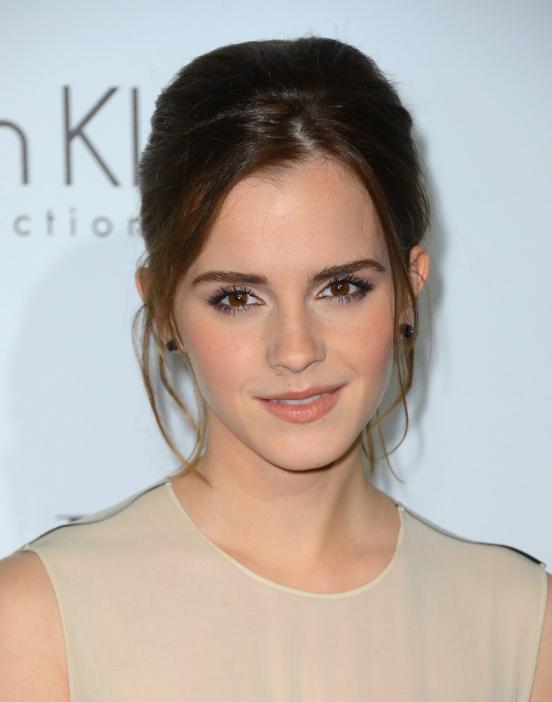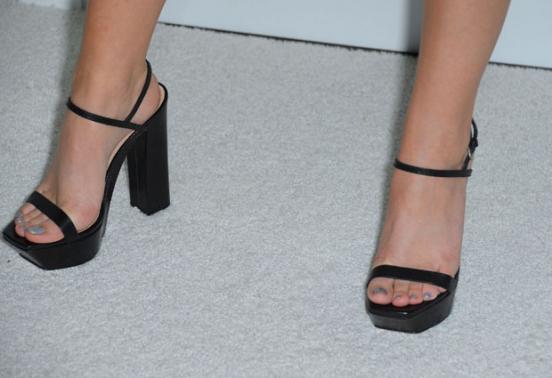 Lea Michele was one of the few who chose to party a risky way, allowing her and managed to stand out from the crowd of his colleagues in the lovely cocktail dresses. I admit that I have mixed feelings about this dress from Zimmermann - it is sexy or vulgar yet? It seems to me that the lace body looks very sexy (in the good sense of the word), but knowing that many will disagree with me, but the upper part of the dress I do not like. It is because of her entire outfit looks cheap.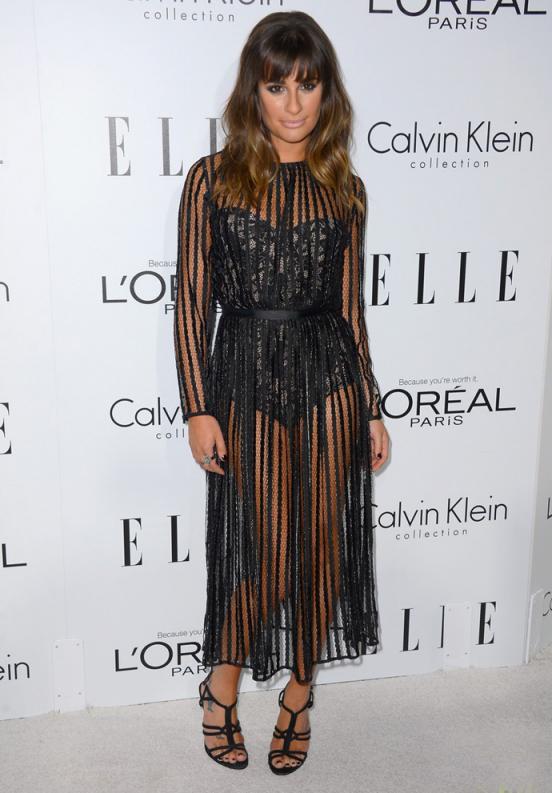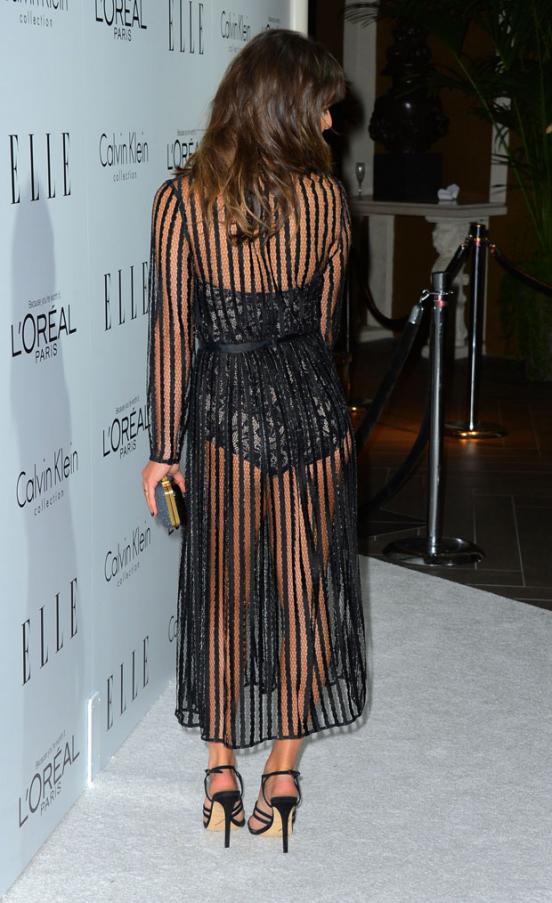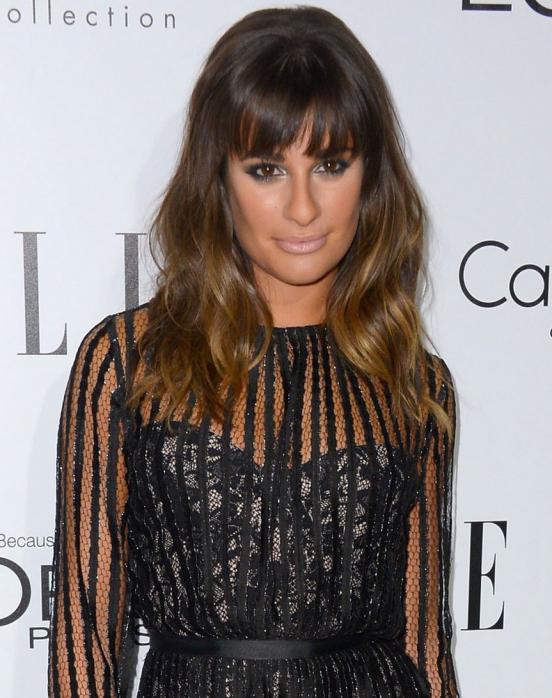 Actress Krysten Ritter again tried on the retro image, but this time her choice was not a pretty dress with a full skirt and romantic prints, and sexy bustier dress in the spirit of Dita Von Teese. I like that when deliberate sexuality (linen style, a dozen satin buttons) outfit still looks decent thanks to a reasonable length just below the knee. In general, the image is not bad, but it is unlikely to be remembered.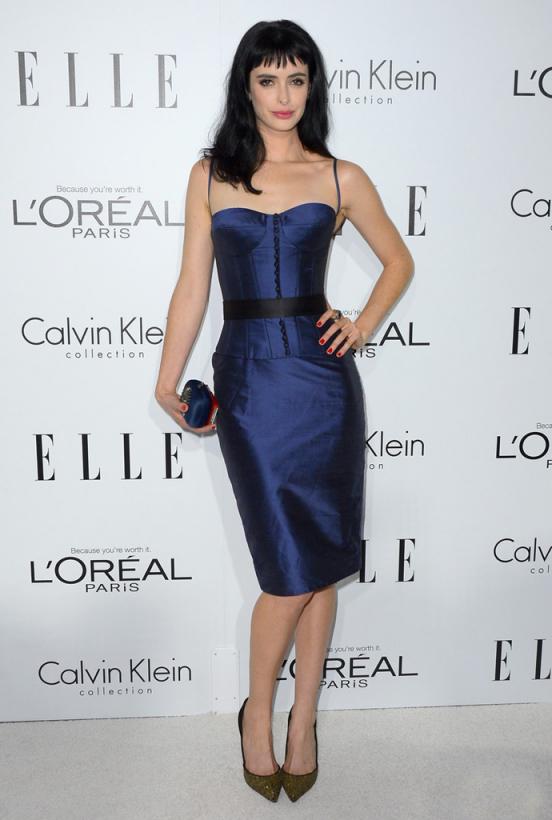 Jennie Garth in Tadashi Shoji. Banal outfit. Moreover, he is an old Jenny, who lives in looks much younger than in this photo in this dress. The overall impression is also spoiled and satin belt that moved down to the hips.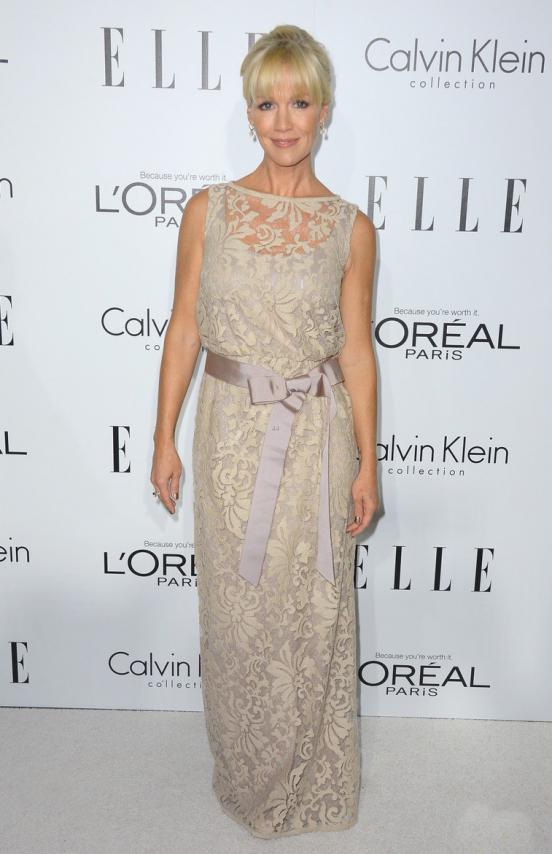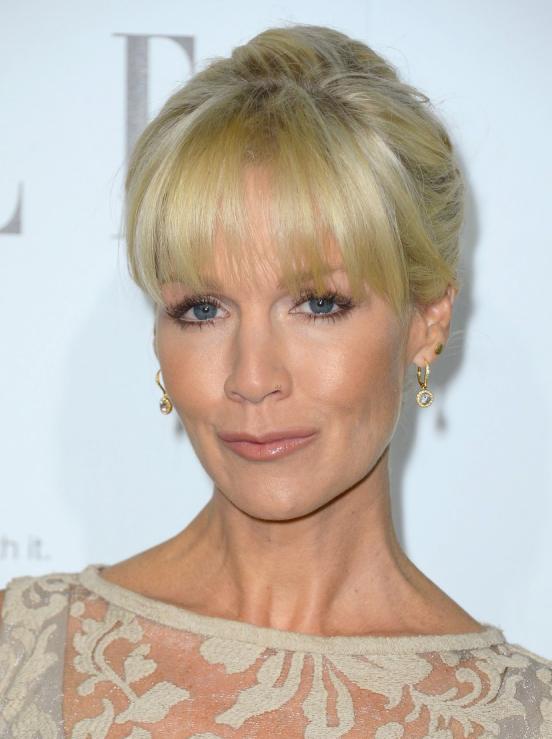 I really like this dress by Badgley Mischka, which shone on the red carpet Anna Kendrick. First of all, MPP, which is always important, and golden decoration in the Baroque style, transparent insert on the waist gives it a festive and sexuality. Everything would be fine if it were not for the bricks on your feet Anna. I'm sorry, Brian Atwood, but this pair of shoes just spoil the whole image.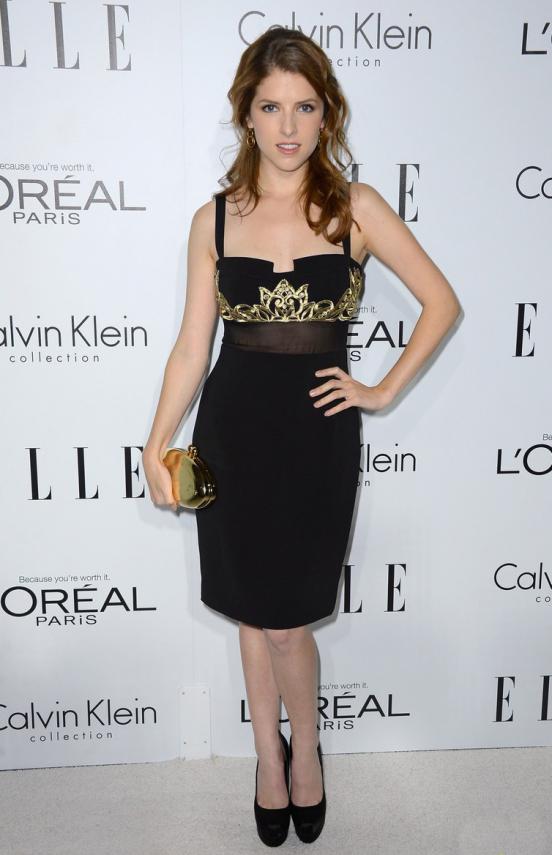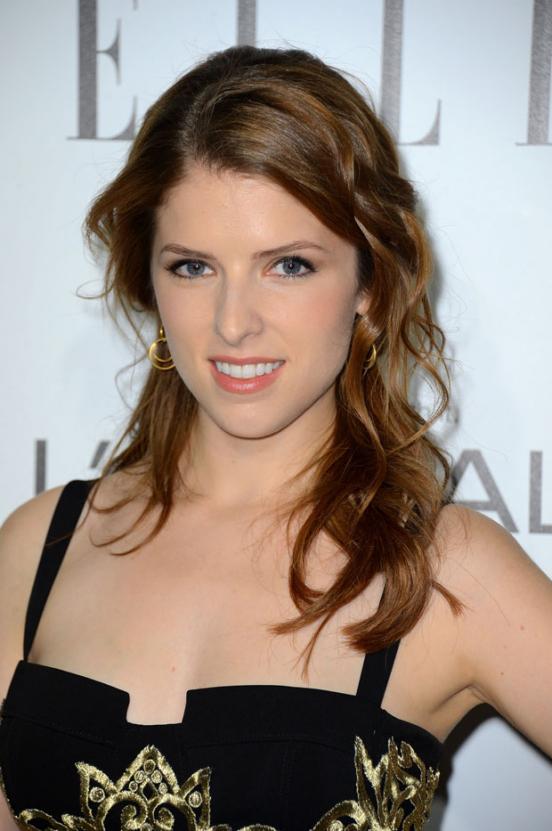 Octavia Spencer and Japanese Tadashi Shoji has long been cooperating productively - in this dress designer Octavia received the coveted "Oscar", as well as several times shone on the red carpet events. So why change something? The actress has reappeared before the press photographers in the fashion house dress Tadashi Shoji. The double-layer dress emerald she looked just fine. And this despite the fact that its shape is very far from the model parameters.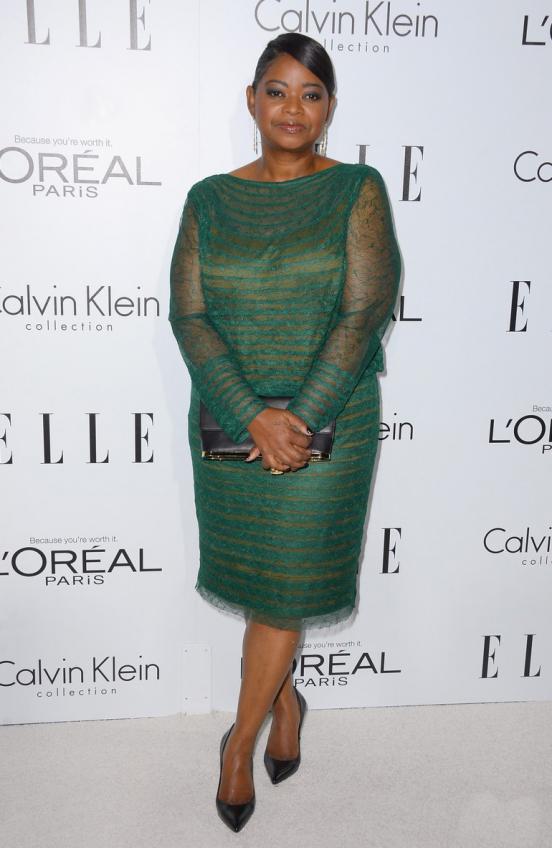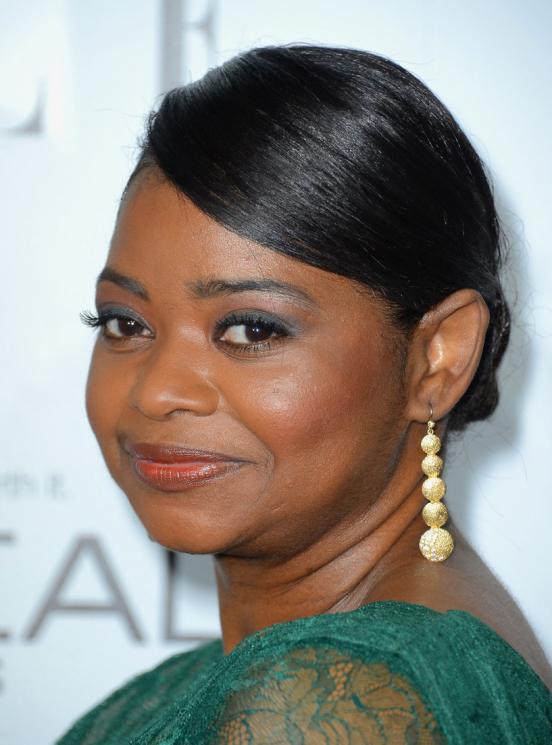 Images Elle Fanning always interesting and unusual, but the actress often chooses outfits too mature for his young age. It happened this time - it's black Calvin Klein dress would suit someone older. I am glad that Elle still tried to revive the outfit playful accessories printed in the form of embroidery, but this is clearly not the best way in the rich "carpet" of history Fanning.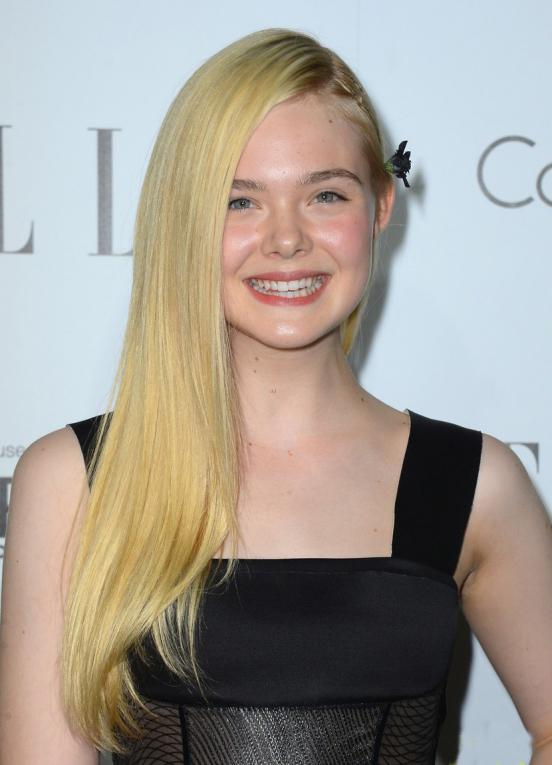 Bow Rashida Jones - a good example of when accessories create the entire image. Actress complemented the succinct dress-case deep blue necklace with large colored stones set in gold, a set of bangles, golden sandals slozhnosochinennogo minimalist and clutch them in tone.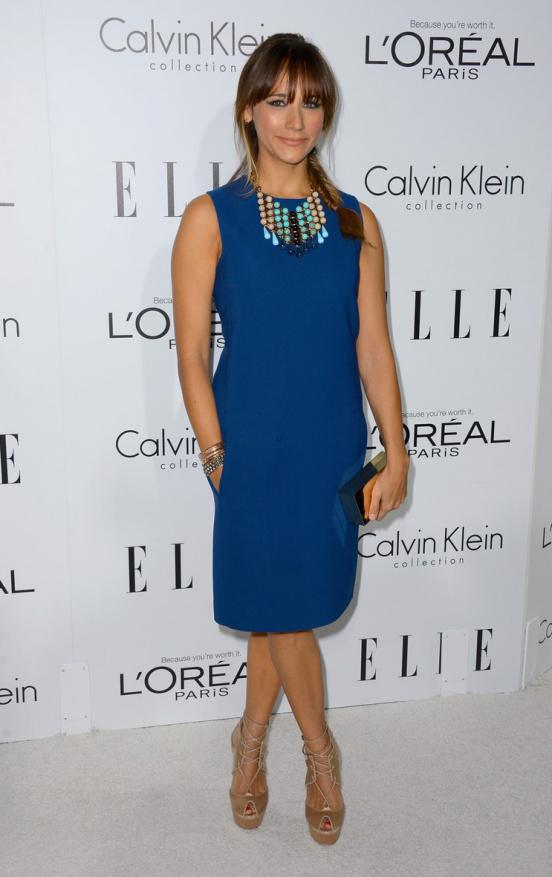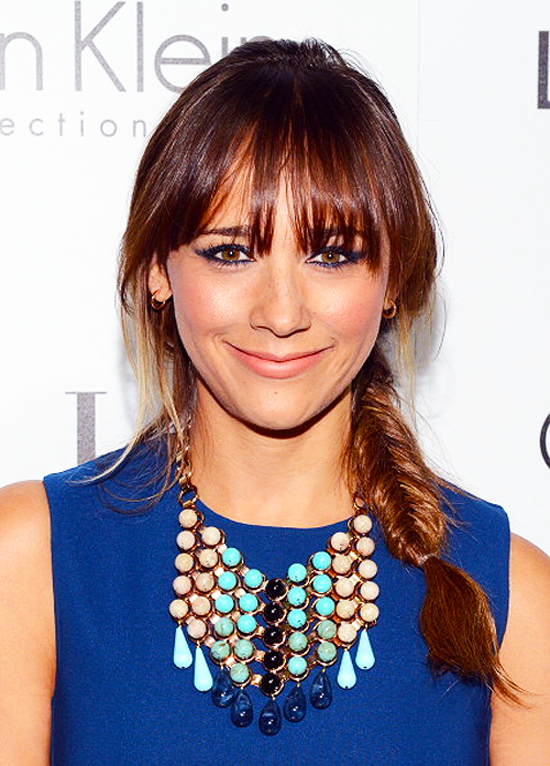 Here is an example of a successful mnimalistichnogo onions, Jamie King. The actress appeared in front of photographic objectives in a woolen coat ivory, and then it took off and showed the audience a concise white dress with sexy cut-out on the back. Sandals made from python c slight touch of '90s aesthetics and gold clutch completed the outfit Jamie. The whole way, from head to toe, was created Calvin Klein.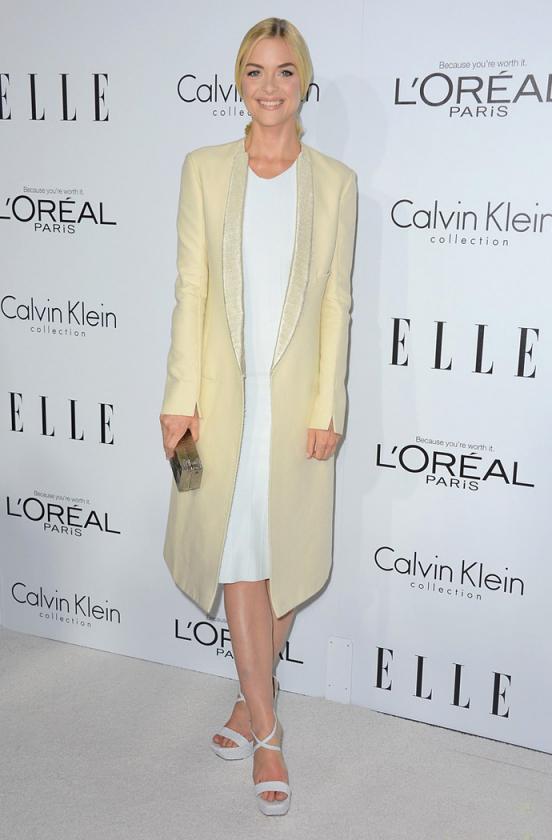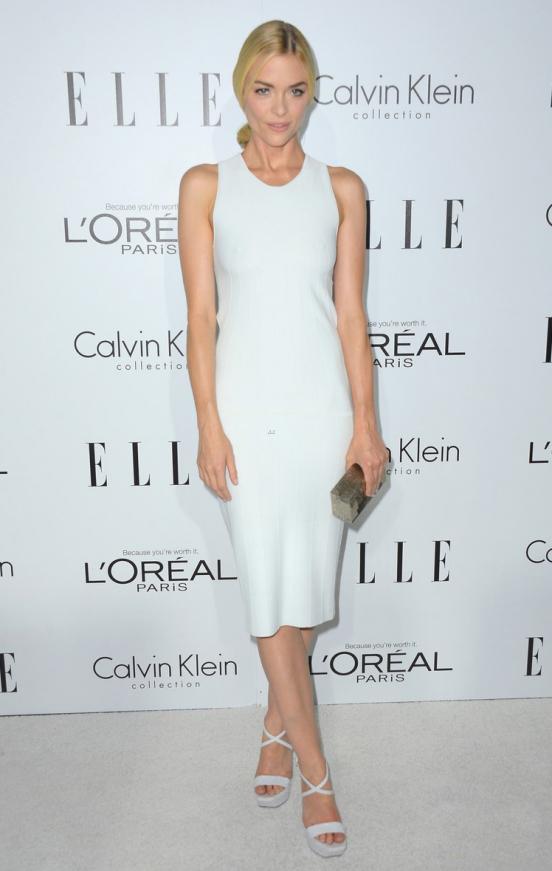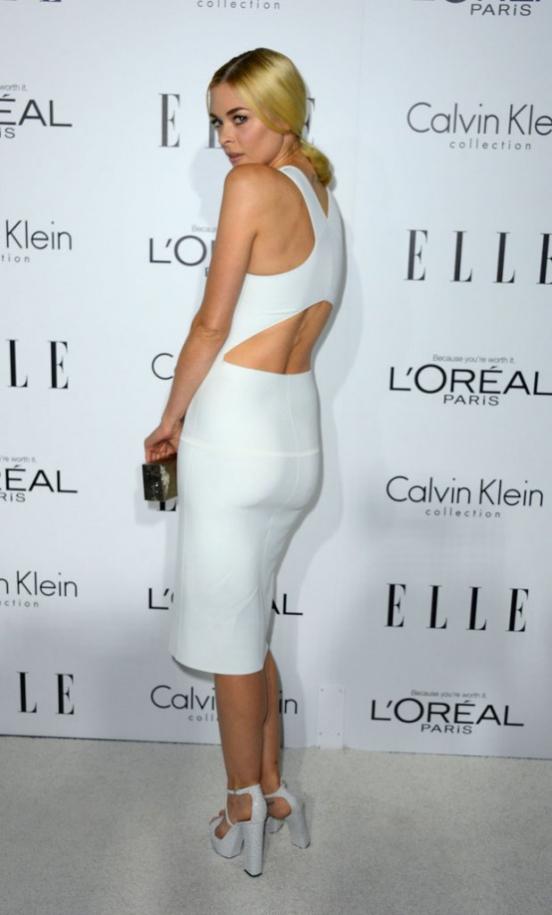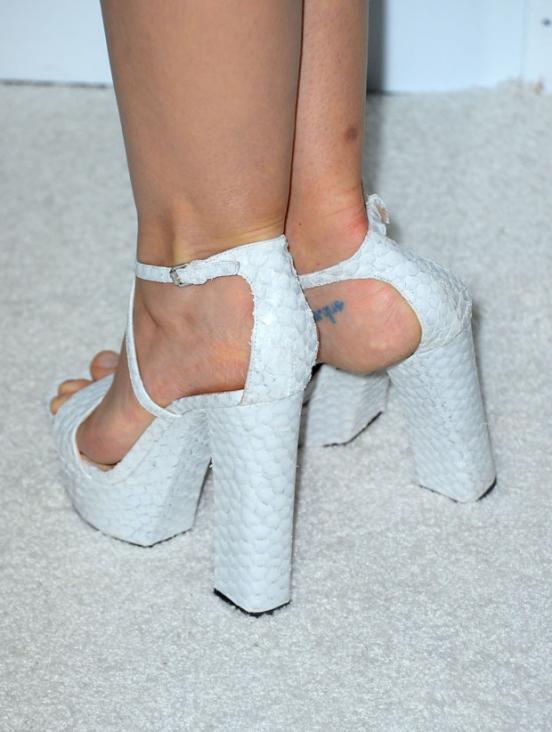 Very, very pleased with their choice of Mary Elizabeth Winstead. To be honest, I can not recall a single image of the actress standing carpet, but this outfit definitely become one. The dress looks very original thanks to an interesting shape of the bodice, in the form of decoration buckles and beautiful aqua. Accessories are selected successfully (although clutch could be pominiatyurney) and bright berry lipstick, without which the whole bow would look not so interesting, it fits perfectly into the image.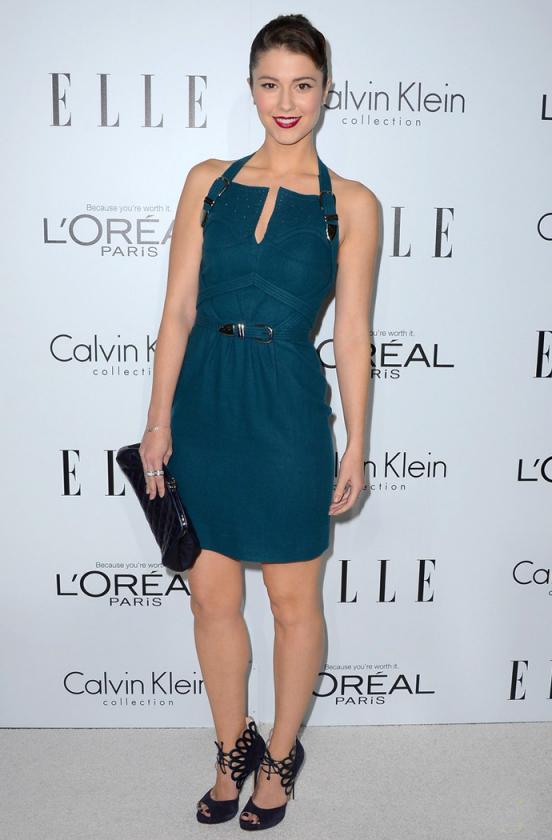 The new star of "The Walking Dead" Danai Gurira took advantage of a proven way to be seen on the red carpet. Actually, why not, if so the nature has awarded her chocolate skin color ?! Danai put Closed crisp white dress with zipper and cutouts on the back and all this splendor seasoned purple seed pans, silver clutch and large ornaments with stones. Luxury outlet!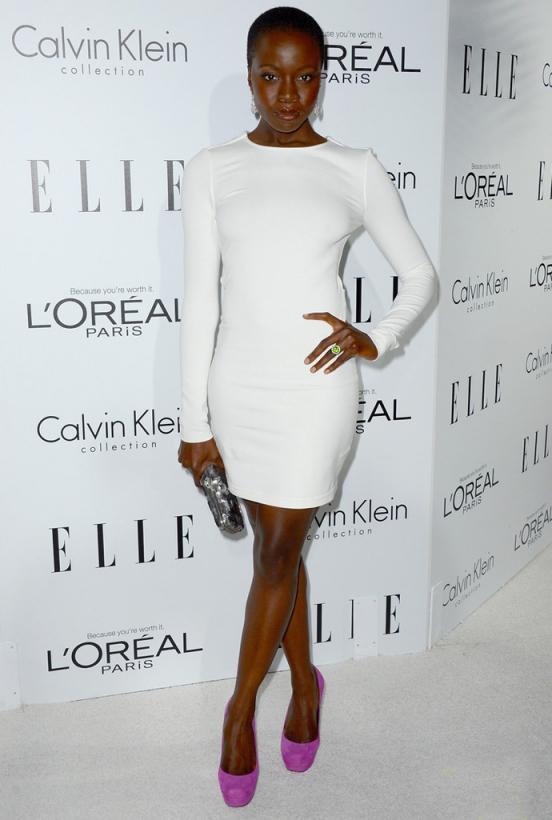 Bella Heathcote and her little black dress. Celebratory this simple addition added original silver sandals and a clutch and a big bracelet in his tone. I do not see flaws - a win-win.