In faraway Australia was born and raised not only textured "Wolverine" Hugh Jackman, but handsome "Thor" Chris Hemsworth, recently became a dad. 29-year-old actor has been gaining popularity recently and he, like many other actors, gave a pass to the world of movie contract with Marvel Studios, specializing in comic book adaptation. He became a majestic god of thunder, and at the same time he was invited in other equally promising projects "Cabin in the Woods" (more or less original horror) and "Snow White and the Huntsman" (film adaptation famous fairy tale with Kristen Stewart in the lead role). Both prospects were good, but not as much as "Thor" and while Chris still associated with this adventure tape. He has yet to come, as well as his brother, actor Liam Hemsworth (Miley Cyrus groom), so for Chris can not survive, especially because his contribution to cinema, he has already made (thin. Movie "The Avengers" and "Thor "are among the most successful in recent years and the hero Chris film fans remember exactly).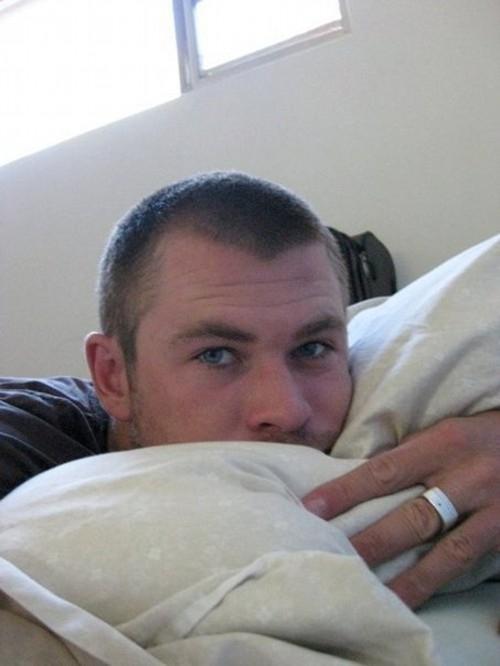 Chris exemplary family man in 2010, he married actress Elsa Pataky, who in 2012 made happy advent favorite daughter India Rose.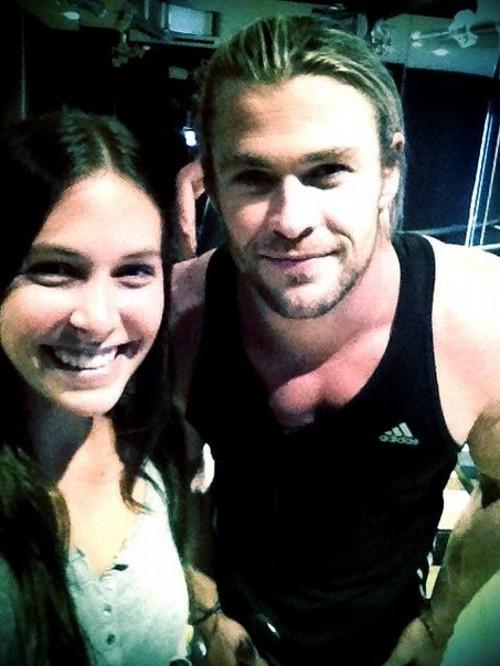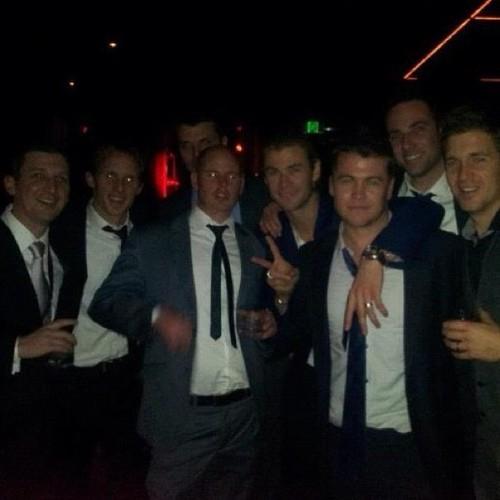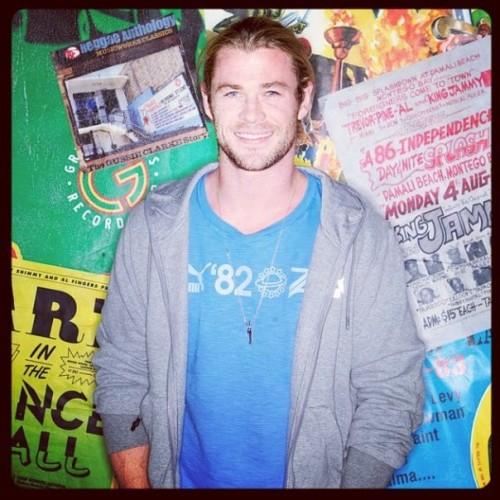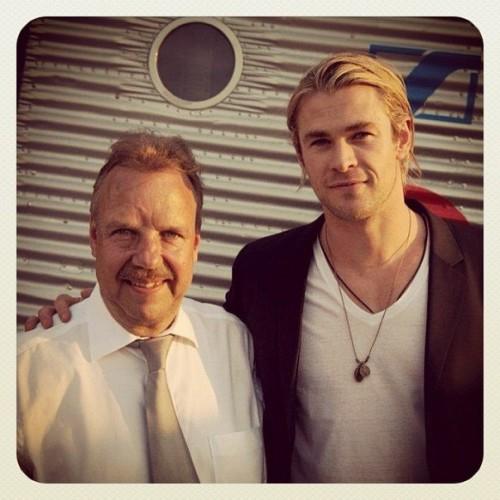 Chris on the set of "Thor»: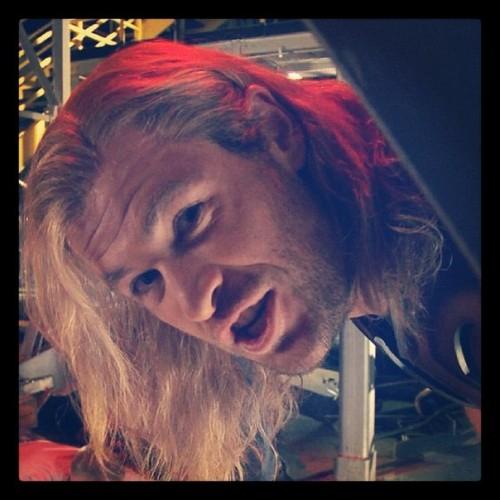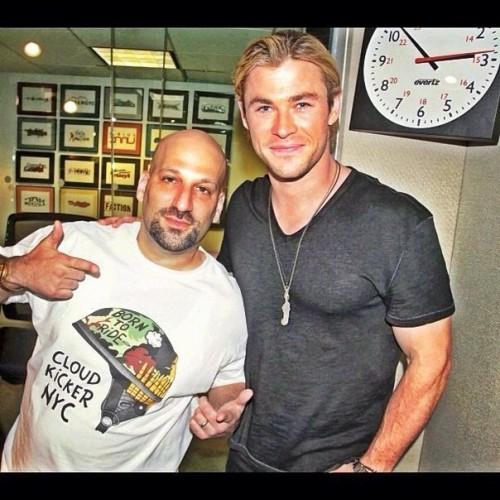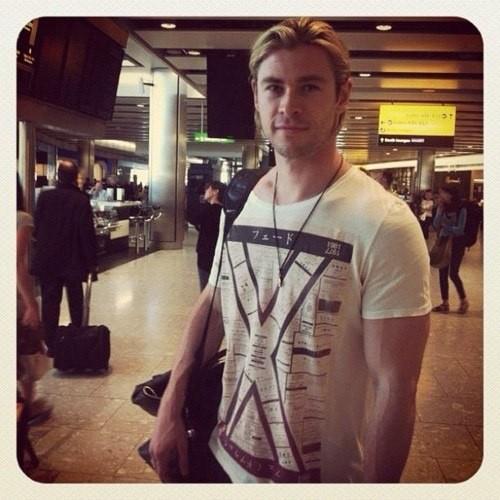 Chris and Natalie Portman on the set of the same "Thor»: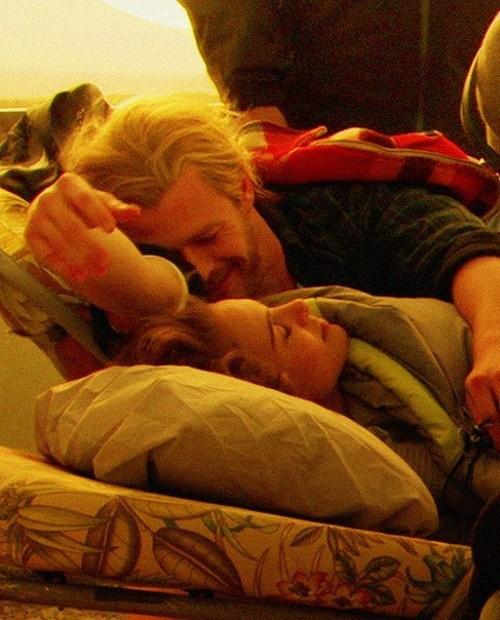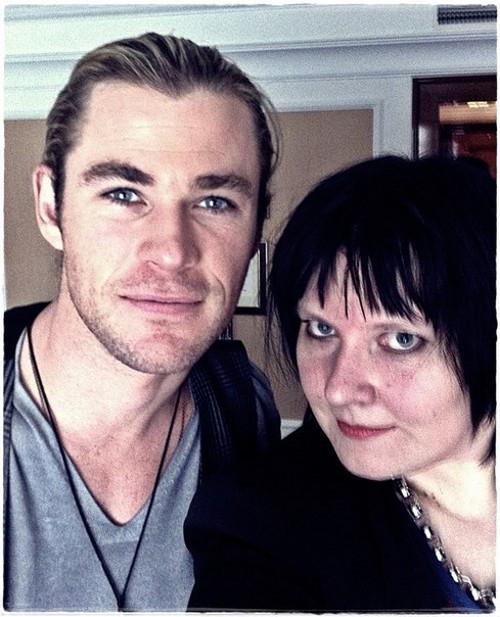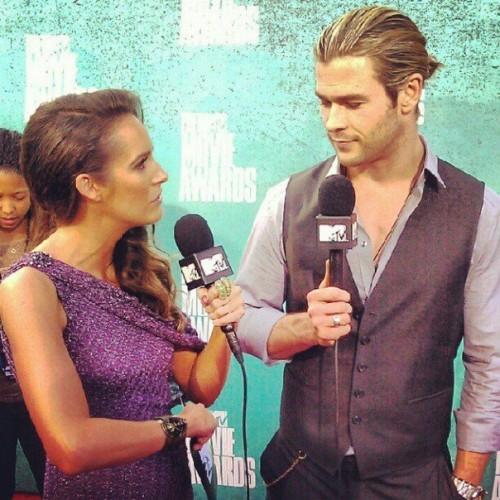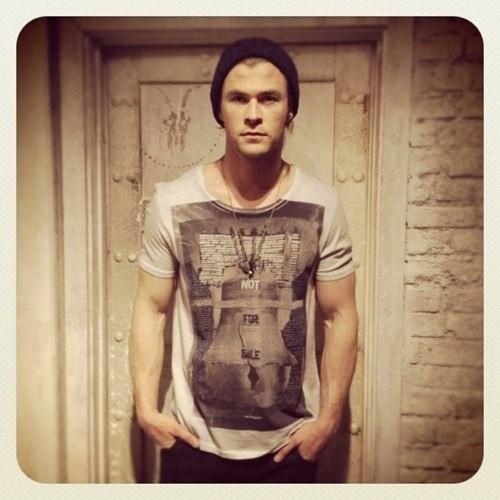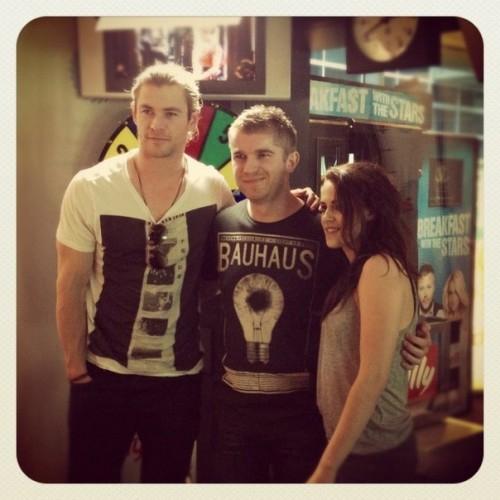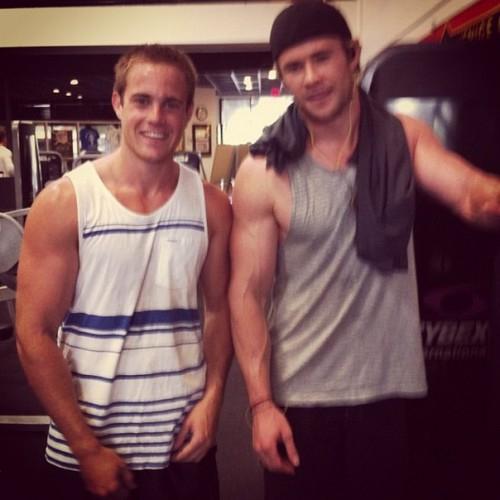 Hemsworth Brothers: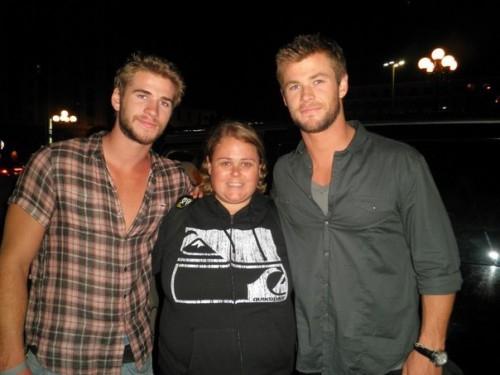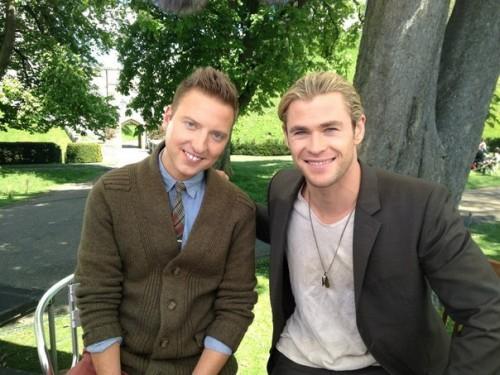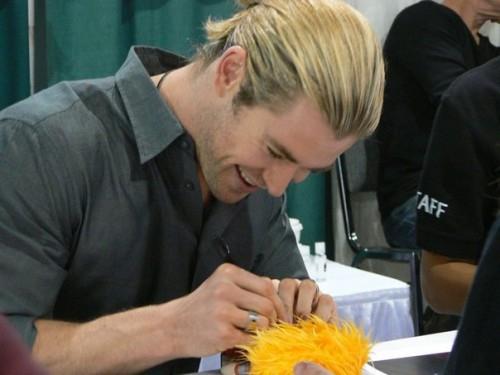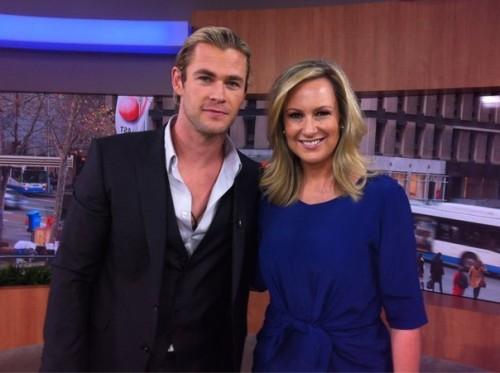 Chris and "cap" Chris Evans: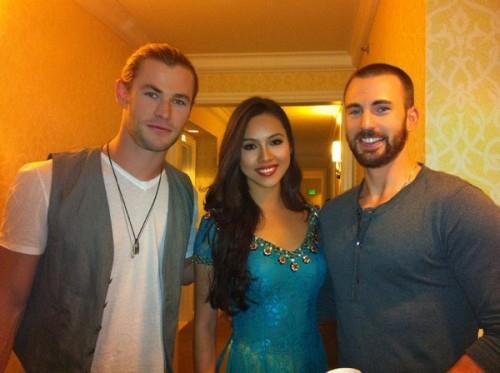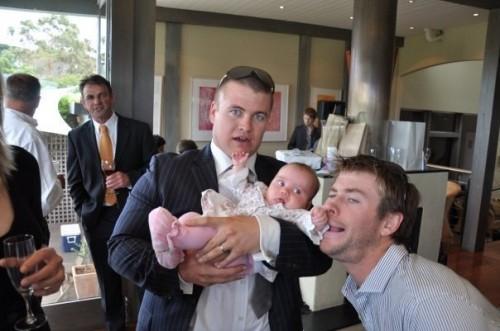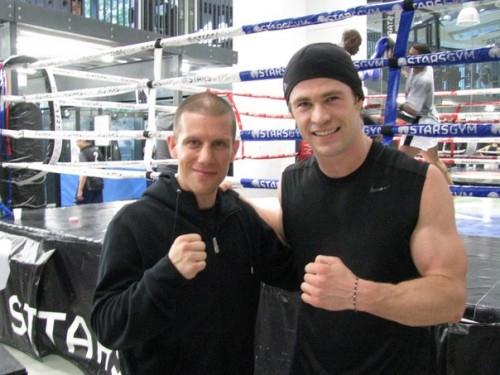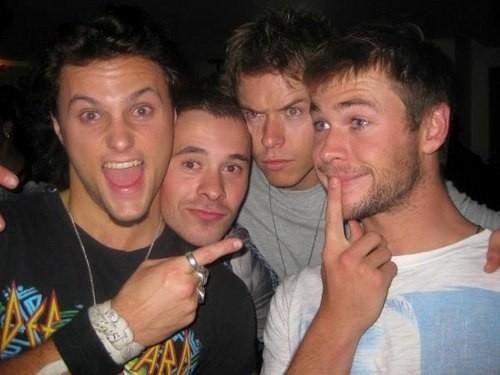 Chris Hemsworth Twitter not.