If there are better, then there are the worst. Who in this year had to be sent to "Fashionable sentence»?
Nikki Minaj
And where did that come from? It is logical that the figure Minaj difficult to find normal clothes, but her money is banal reluctance. Image freak interesting from time to time and that time is running out Nikki. After Lady Gaga look at her antics with the style was not particularly entertaining, and even now, when the fashion is not emo goths and punks with no kospleyschikami, appearance Minaj causes only regret, because all the data it has, but not normal stylist.
Kelly Osbourne
Kelly thinner and prettier once, no doubt. But now with the style she still troubles. She thinks that the avant-garde dresses, but the fashion critics believe that her style is just ridiculous.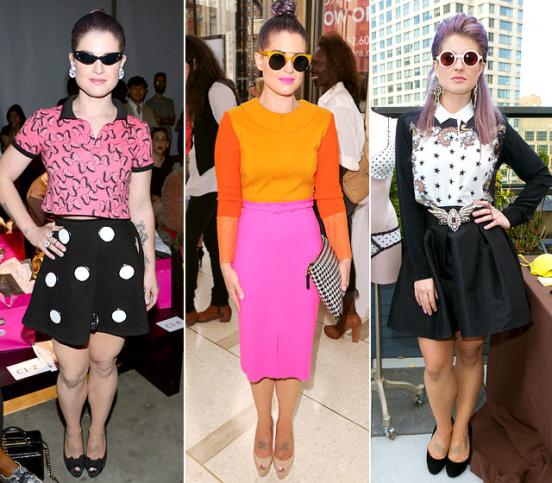 Kat Graham
"The unfortunate clone Rihanna" - so called star "Vampire Diaries" in the wording «US Weekly». If sees the root, the similarities between the styles of Graham and Fenty really is, but I do not think Kate blindly copies. Individuality is, but it is at this level that I want everything at once, but because the style is too kind. While Kate and does not seek to become the queen of carpet.
"When I was on television, on the set of a movie or TV series, I - an actress and I have to find some middle ground, not to be Lady Gaga, or someone of the same type. But in his free time shooting I can afford to come off and wear something a little too original »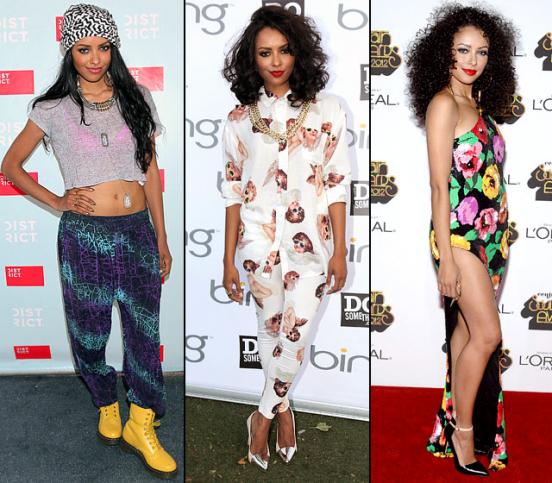 Elle Fanning
In this list El got because she is 14 and she dresses as a mature lady.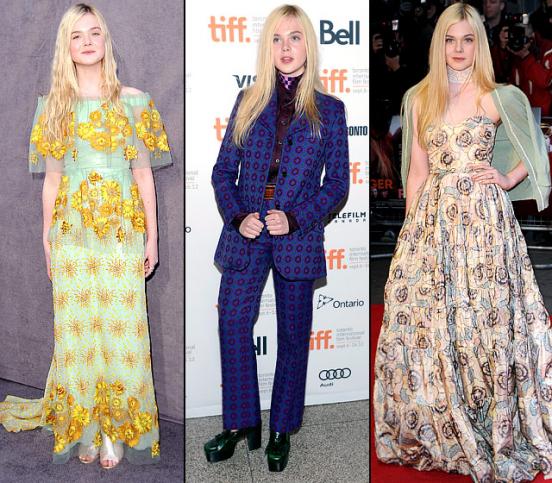 Aubrey O'Day
Obtrusive demonstration of all its roundness is not good. Rejoice is that we do not see Aubrey paparazzi-chronicles every day, and the rest keep silence.
Rita Ora
Jay-Z brought Rita in a secular society, but did not say how to dress. Motley like a little parrot, Rita often misses with a choice of outfits, but can be so conceived and Jay prepares us a new star a la Rihanna? Many rumors about the disorder goes Barbados and its patron (bird wanted to fly and stuff like that), so do not be surprised that Jay decides to make Rita superstar who stole the show. In the meantime, anything good about creativity, not about style Ora can not say.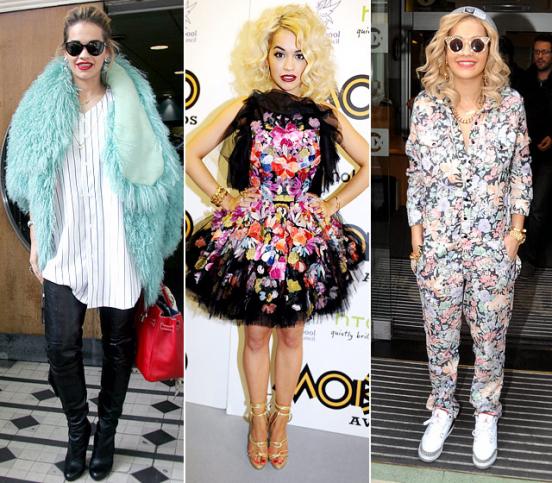 Helena Bonham Carter
46 actress and she is not going to change anything. This style of her first year, so that all have become accustomed. Well, okay tasteless, most importantly, that she feels comfortable and loved at the same repertoire.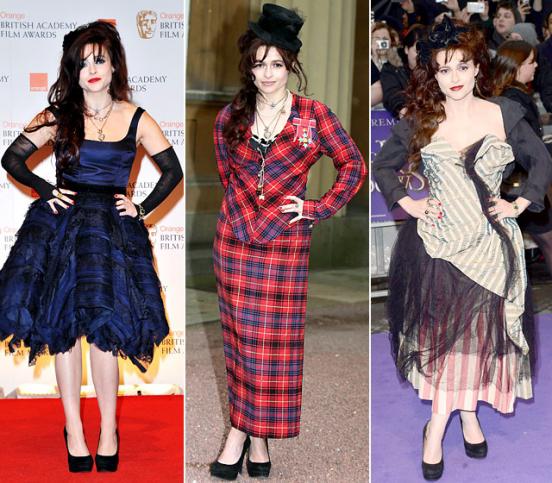 Lady Gaga
The first association with the word "shocking" - Lady Gaga.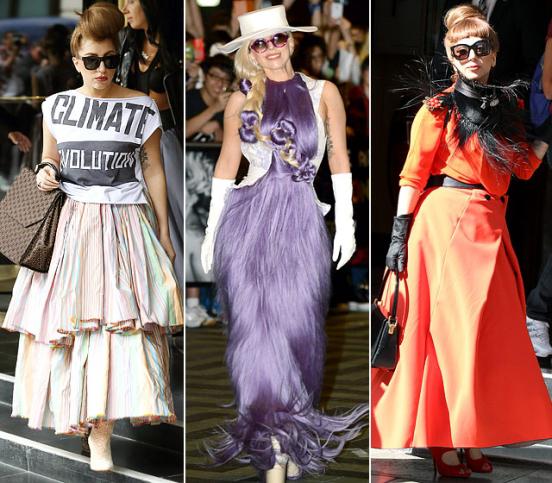 Chloë Sevigny
Someone said it was a style icon and someone shies like fire. Chloe style - his absence, although it 38, but with such a figure could create something better.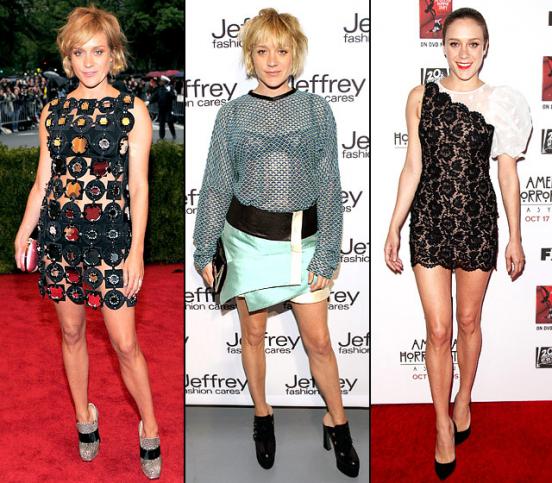 Big Ang
Who's that? What's this? At the sight of this woman (it's a woman?) Forget not only what the style, but also your name.
Florence Welch
She would be born a few decades earlier, and would be a star, and so ... neither there nor here. Modern fashion world does not tolerate such abuse, although the Florence certainly interesting personalities.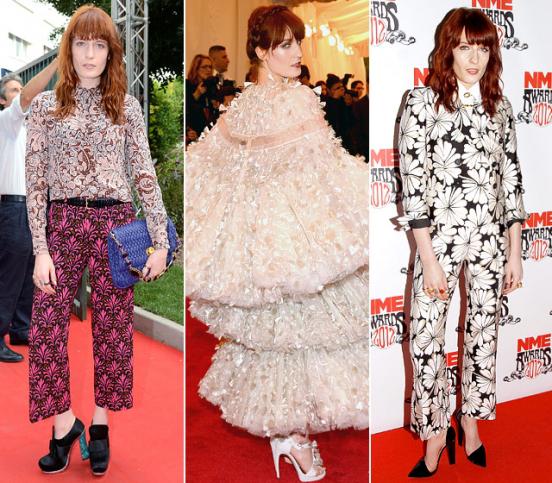 Carly Rae Jepsen
27-year-old Carly so instantly became famous, that has not had time to figure out how all the same dress the stars? And that's why the singer takes all a little, with the result, porridge.