Barack and Michelle Obama
Conjugal union of the presidential couple is one of the strongest: for 20 years, Barack and Michelle can not leave. But why "can not"? - I just do not want to. Despite rumors that her husband was not entirely truthful with his wife, the family makes a good impression. Almost a quarter century together, two daughters and, of course, common interests, one of which is basketball. It was at a basketball game this summer and was filmed by a gentle kiss of the President and the First Lady of the United States.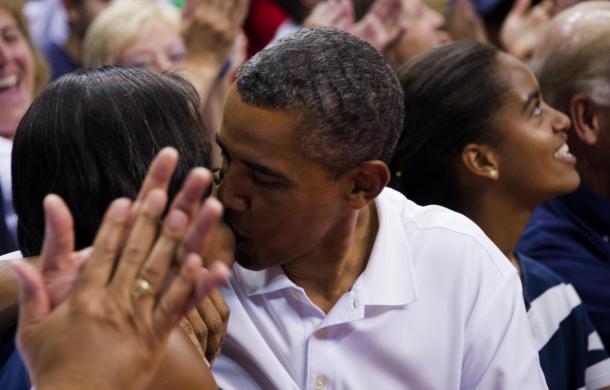 Keith Urban and Nicole Kidman
While the audience at the Open Championship Tennis watch the game, a couple in love, Keith Urban and Nicole Kidman could not break away from each other. Even sitting through a place my husband can not hold back and kissing his girlfriend at the first opportunity.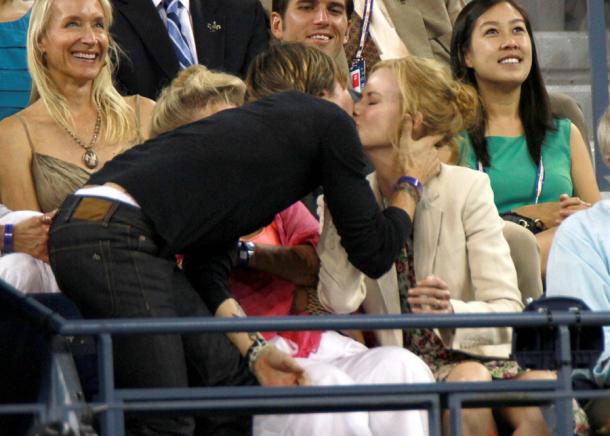 Justin Theroux and Jennifer Aniston
When you receive a star on the Walk of Fame 43-year-old actress was so nervous that not passionately kissed her lover, and hesitantly kissed on the cheek. Justin was delighted and so, shining like new ruble, because, as we know, this is the first (public) Jen manifestation of tenderness towards her future husband.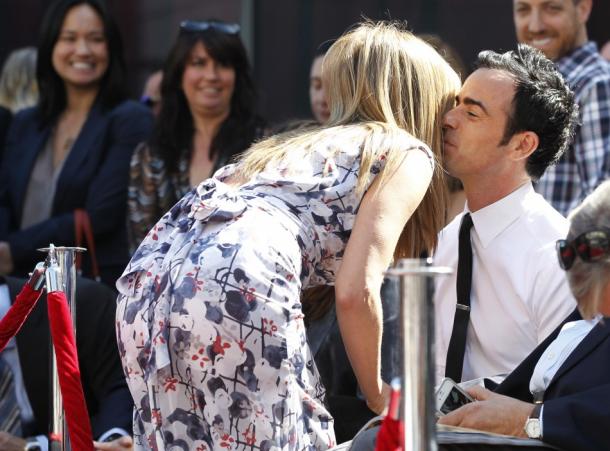 Olivier Sarkozy and Mary-Kate Olsen
The older - the stranger. Mary-Kate Olsen is now not so much surprised by their style, as relations with the 42-year-old brother of the former president of France. With a kind father and daughter, but a couple of friends said that they just mad love!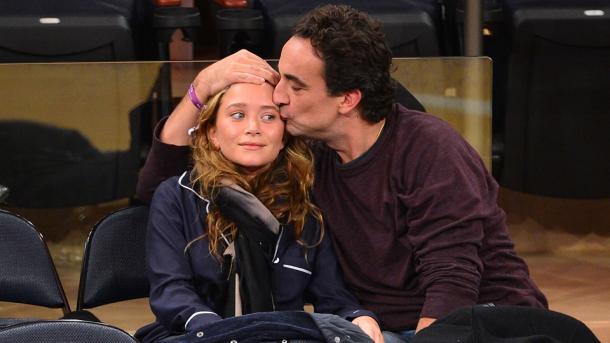 John Travolta and Kelly Preston
While John is accused of homosexual he tenderly kisses his beautiful wife Kelly Preston at the premiere of the film "particularly dangerous."
Blake Shelton and Miranda Lambert
Country singer often said that he could find a girl prettier and Miranda, but since when appearance plays a major role in a relationship? Live somewhere it is not a beautiful face and body, and a man who, according to Shelton, his very soul. Miranda is also a musician and also performs the song in the style of the country, so they have a lot in common on what they agreed 6 years ago. In 2011, the couple tied the knot.
Justin Bieber, Candice Swanepoel and Lindsay Ellingson
After breaking up with Selena Gomez, baby Bibi found solace in the arms of models VS. It is good that these sweet smacking were just for show ... girls inadvertently could be held accountable for "corruption of minors».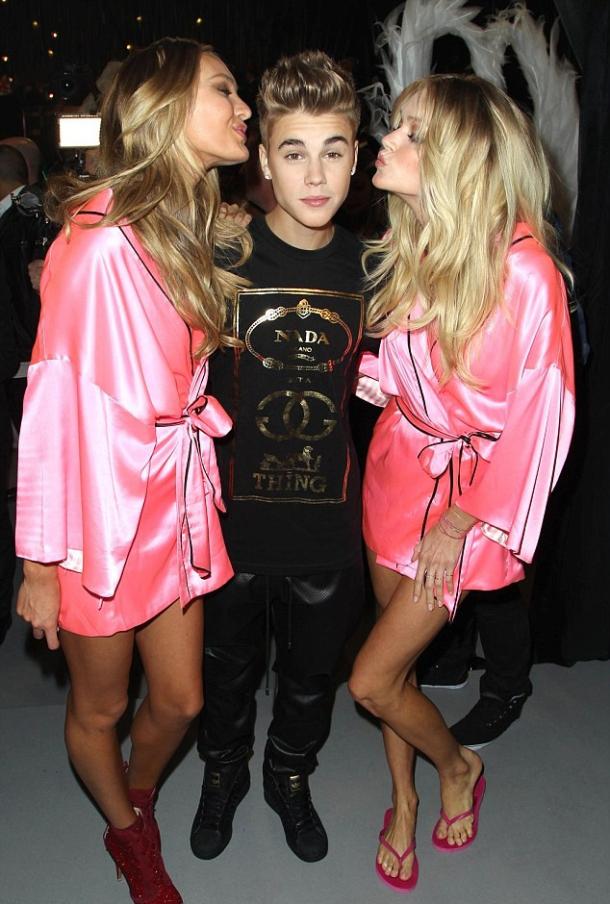 Justin Timberlake and Jessica Biel
Impregnable fortress fell. This is not about Jessica Biel and Justin about her favorite, which could be as eternal bachelor, as Leonardo DiCaprio and George Clooney, if not it - it today and hopefully tomorrow's wife. As Bill was able to so much fall in love with an actor? There are no secrets - reciprocity, trust and freedom of choice - this is what is valued in their pair. Just look how he is thrilled to kiss his beautiful!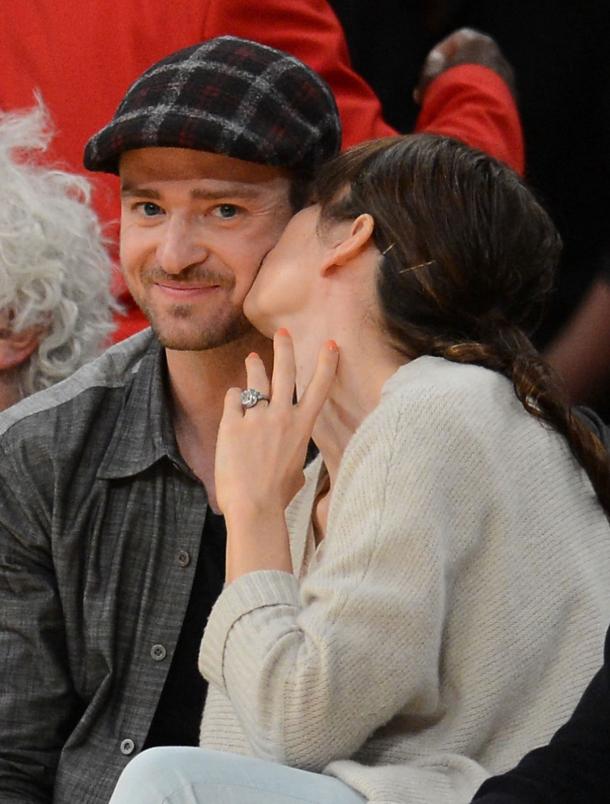 Kanye West and Kim Kardashian
Playing on the camera? No. Real feelings.
Kanye and Kim are not even aware that they are being filmed, and spend a romantic weekend in Rome. Ex-spouse Kim, Kris Humphries, made the assumption that soon Kardashian announced her pregnancy only to quickly complete the divorce process with him.
Brad Pitt and Angelina Jolie
Perhaps the rumors that Angie is the more "Saw" unfounded, but in public she often shows feelings towards Brad and her thoughtfulness certainly not bordered by the "removal of the brain." On «Screen Actors Guild Awards» actress was especially partial to the civilian husband, well, he was later finally made her an offer that says only that it and its all happy.
Leonardo DiCaprio and Joanna Lumley
How would Leo did not like young profession requires kissing and old times. Kiss actor with 66-year-old Joanna Lumley is worth noting, if only because it may never happen again (I mean the kiss with a lady age).
Giovanni Ribisi and Agyness Deyn
Status newlyweds justifies such outbreaks of passion in a department store.
David and Victoria Beckham
The couple came under the scope camera «Kiss me» and could not not kiss. Vicki did not restrain her husband, but it was noticeable that kiss in public, her insanely confused.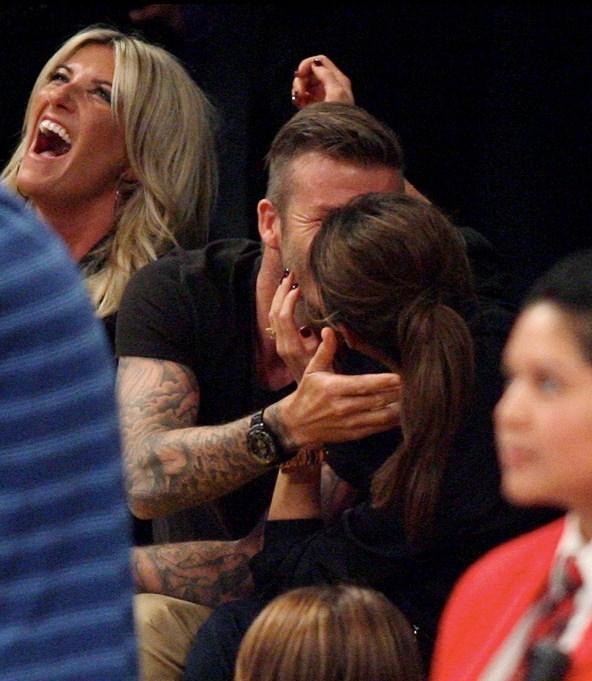 Joe and Melissa Gorga
Passionate "sea Kiss" stars "Real Housewives of New Jersey" and her husband can safely make the list.
Joshua Bowman and Emily VanCamp
For the emergence of relations is always a pleasure to watch. Emily and her partner on the series "Revenge" miluyutsya around the pool in Monaco.