Are directed to «KISS FM» in Toronto. I damn cold, but I'm not complaining.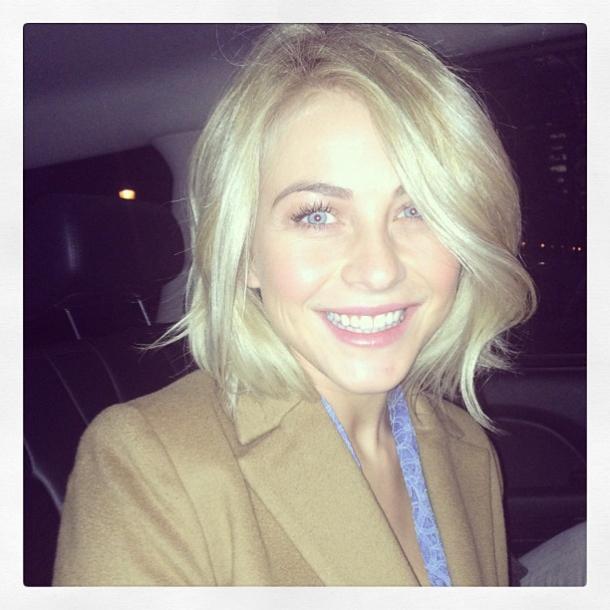 Josh and I at the premiere of "safe haven" last night. I hope you guys enjoy this picture already February 14 !;)
Many thanks to all the girls who helped me to be particularly beautiful at this premiere!
My new hobby!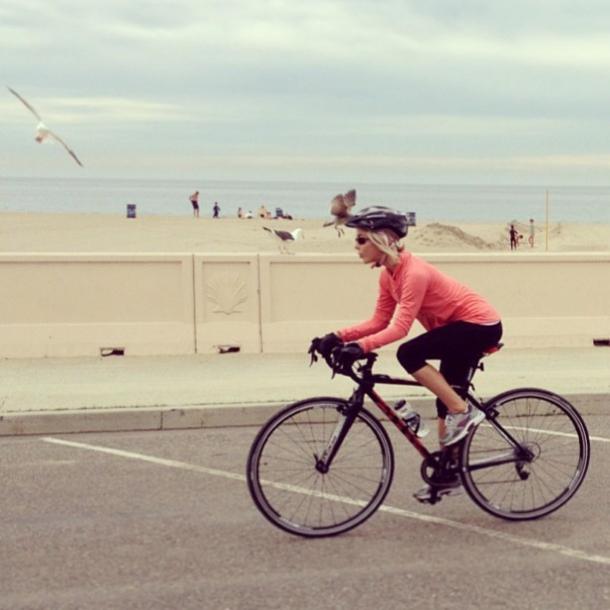 Ignite under "an On the Floor» Jennifer Lopez. To become a diva I urgently need a hair dryer!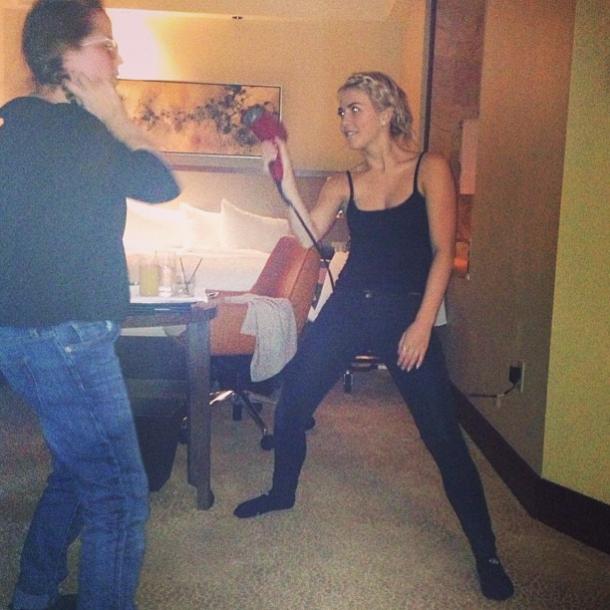 Dance party in Miami is in full swing!
Julianne and her iPad - friends do not spill water: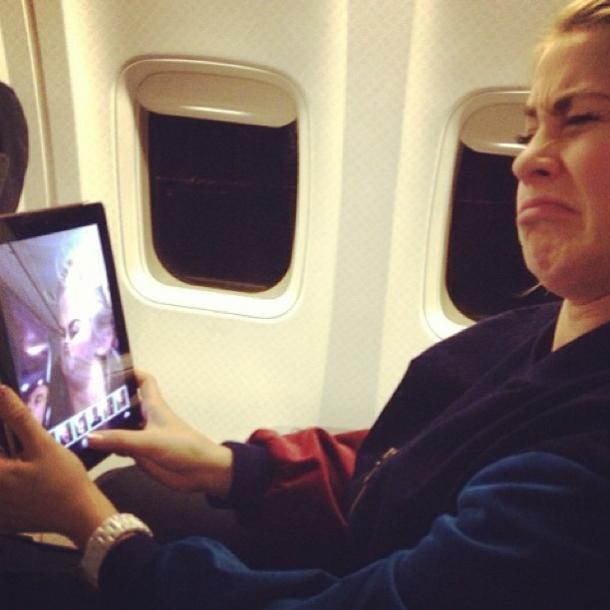 A few minutes before I see their kids again! :)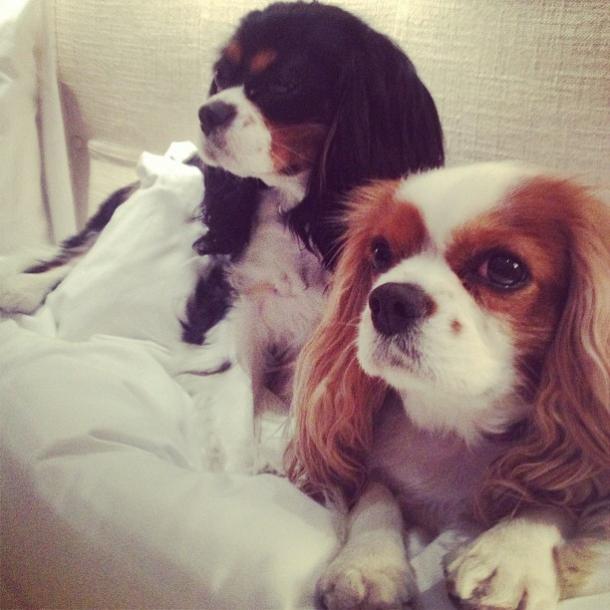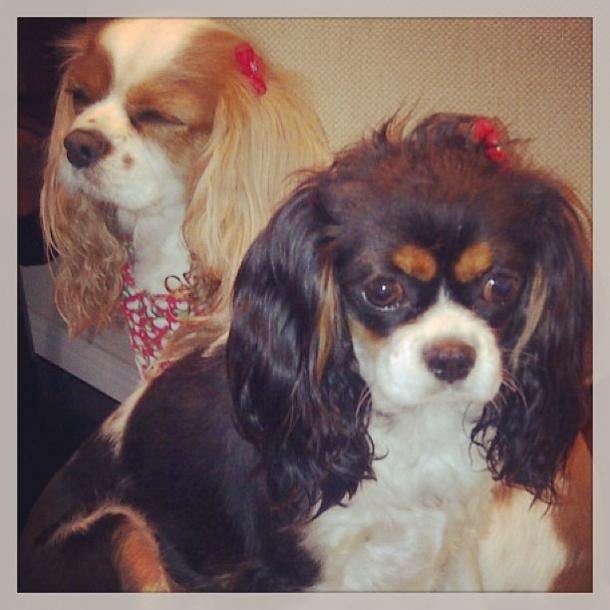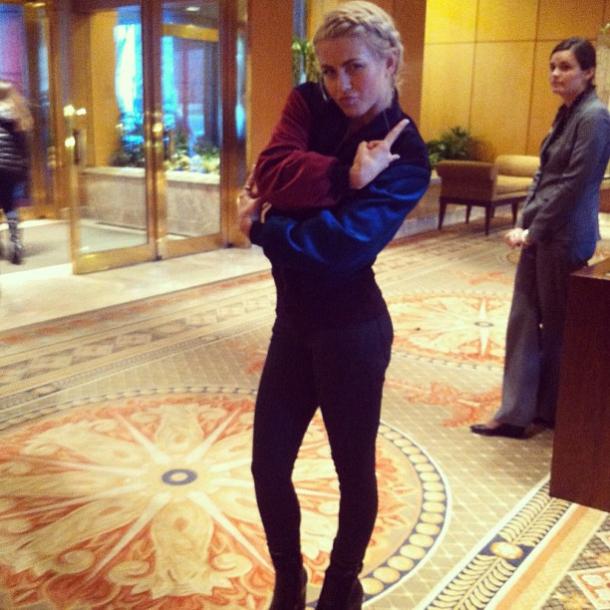 Look who I had a chance encounter ...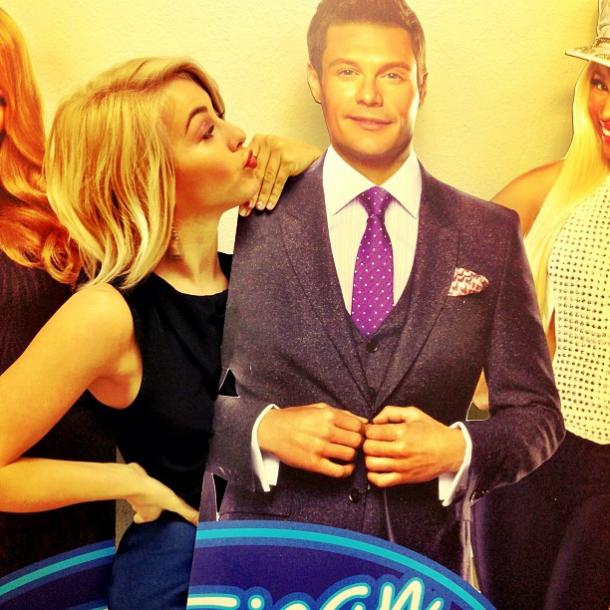 Even autographs on posters we leave with smiles on their faces! :)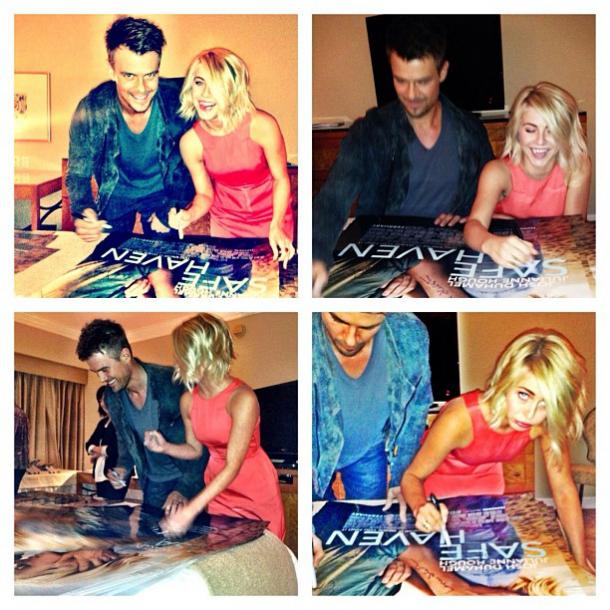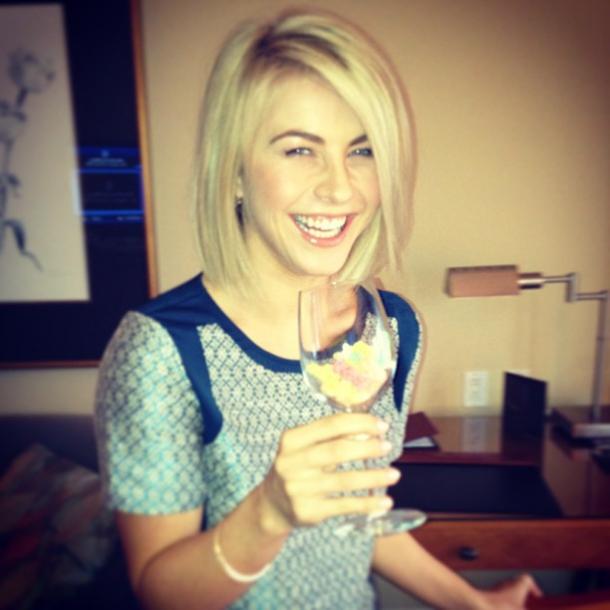 Hough without makeup: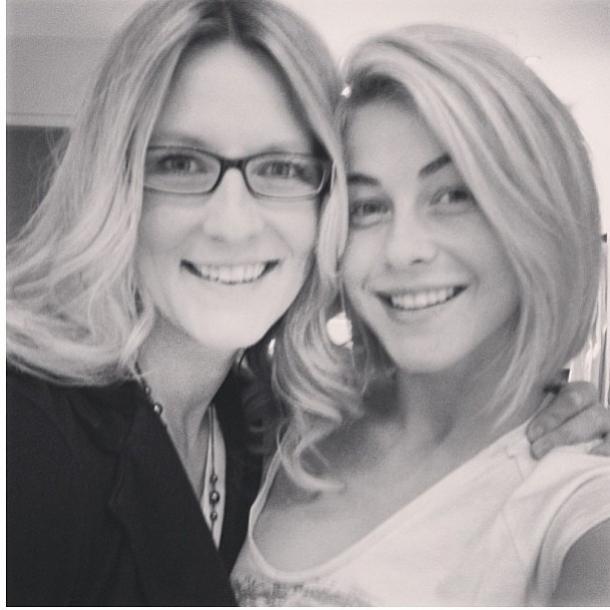 Short stop on the way to the studio. What is wrong with me?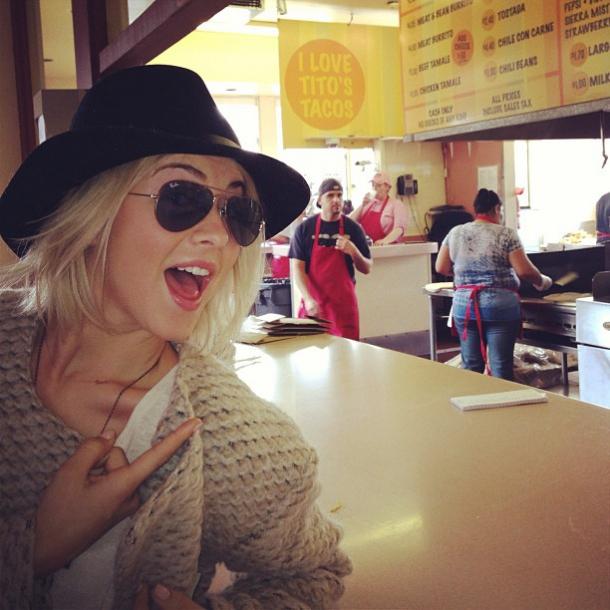 Playing ping pong behind the scenes. Congratulate me, I won 21-14!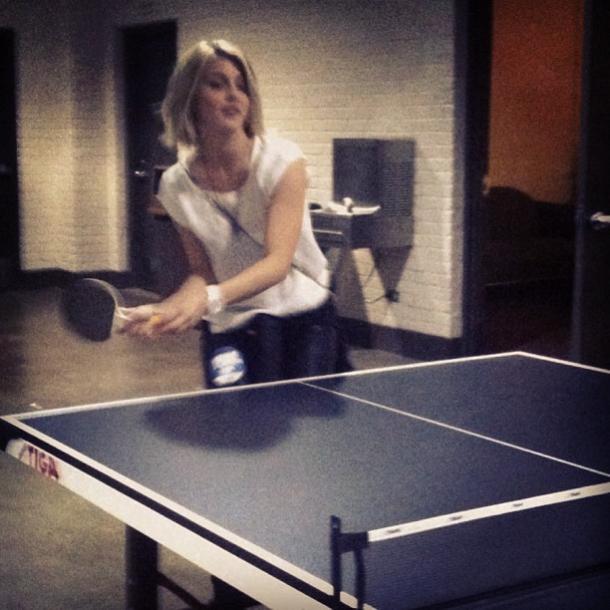 Julianne and Josh Duhamel are preparing for the next premiere of his new movie: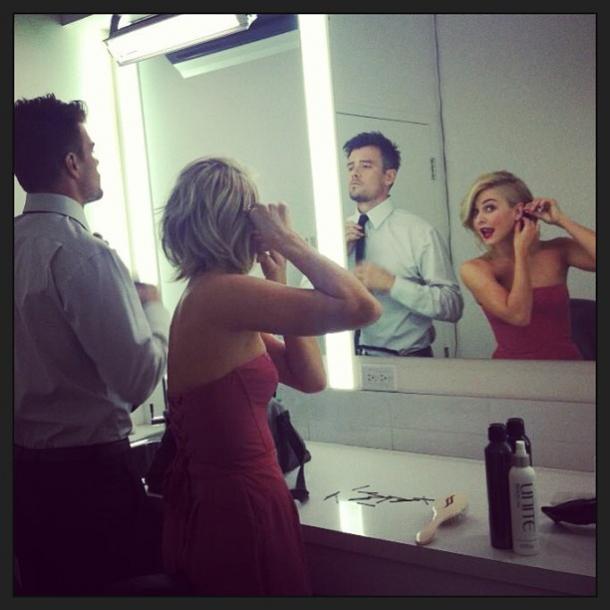 Half "addicted" to "50 shades of gray»: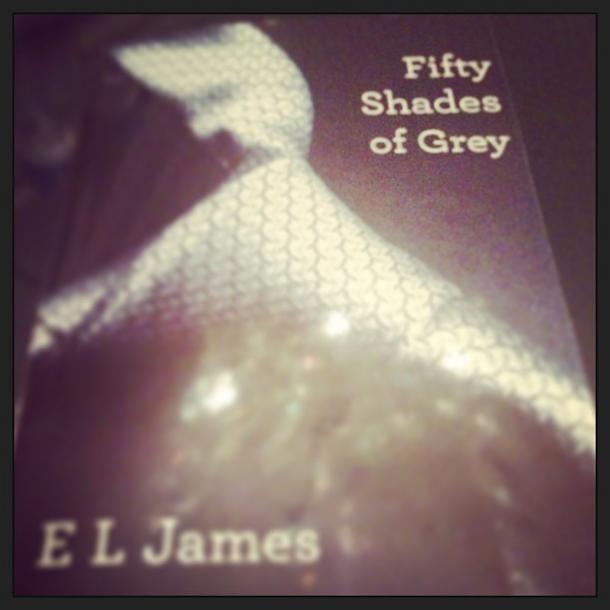 Ummm ... Again? I'm sorry, but I can not not dance, no matter what expensive dress me any ...
But once it started to dress not so sad. Julianne at the ceremony "Golden Globe»:
Stett and girls!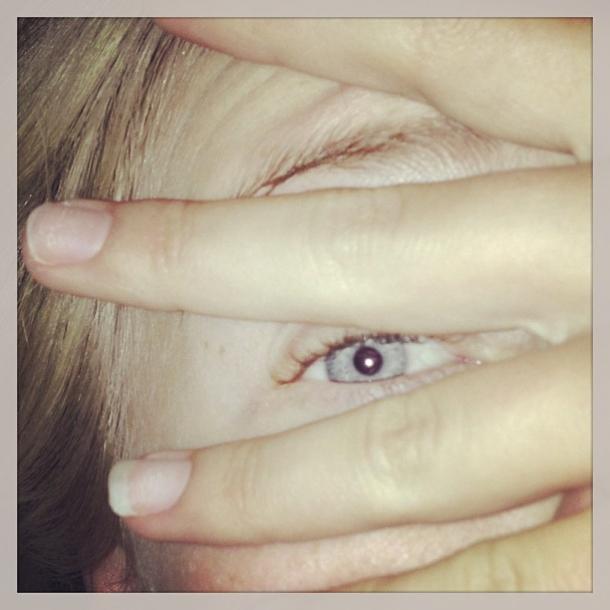 Beautiful sky!
Instagram Julianne Hough: web.stagram.com/n/juleshough/