Paris Fashion Week began with a momentous event - the Swedish brand H & M has seriously decided to declare itself as a trendy brand influential brende.U our colorful past: we released a number of high-profile collaborations with star designers, and now it's time to show your own fashion - said the press Secretary of H & M. And the first in the history of the brand seasonal catwalk show at Fashion Week held at the Rodin Museum, where before their collections represented by such famous fashion houses like Dior and Saint Laurent. And among the outfits featuring models such as Frida Gustavsson, Arizona Muse, Cara Delevingne, Isabeli Fontana, Joan Smalls and rising Russian model Sasha Luss. In the ranks of the visual it can be seen Carine Roitfeld, Ashley Olsen and Chloe Moretz. The very same collection came out in the form of a corporate mix of bohemian chic and hooliganism.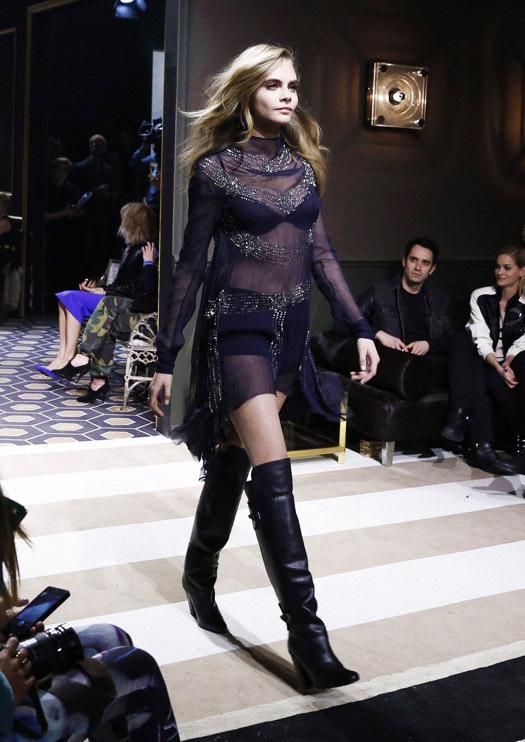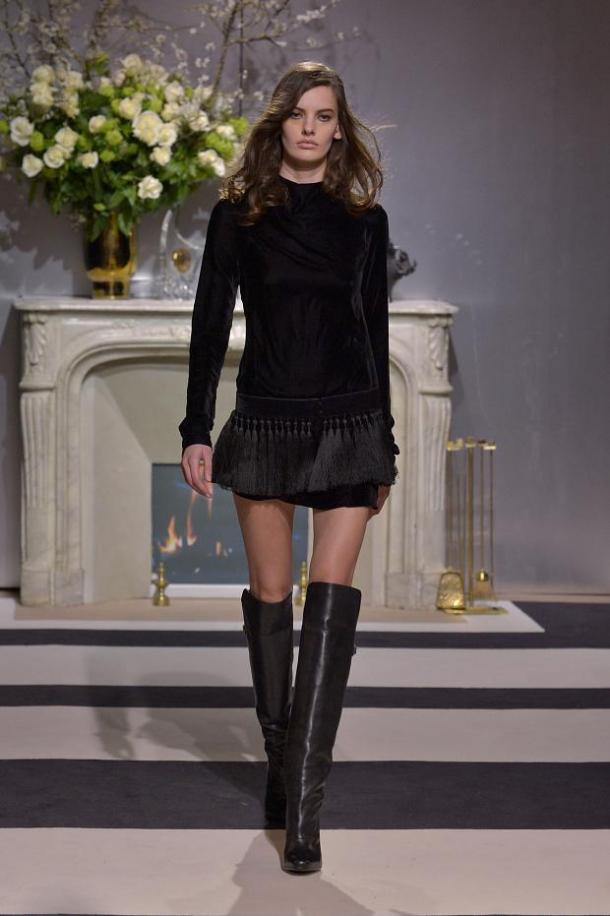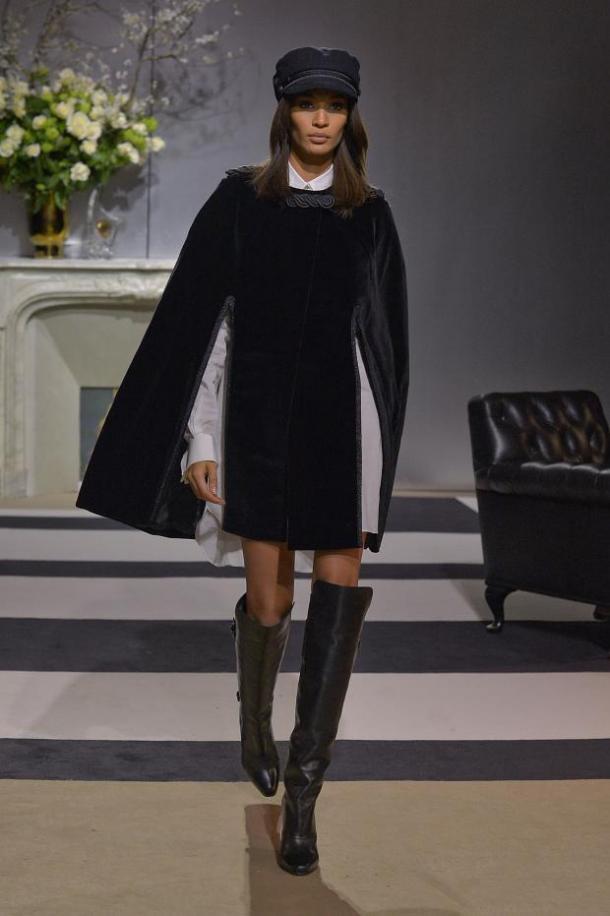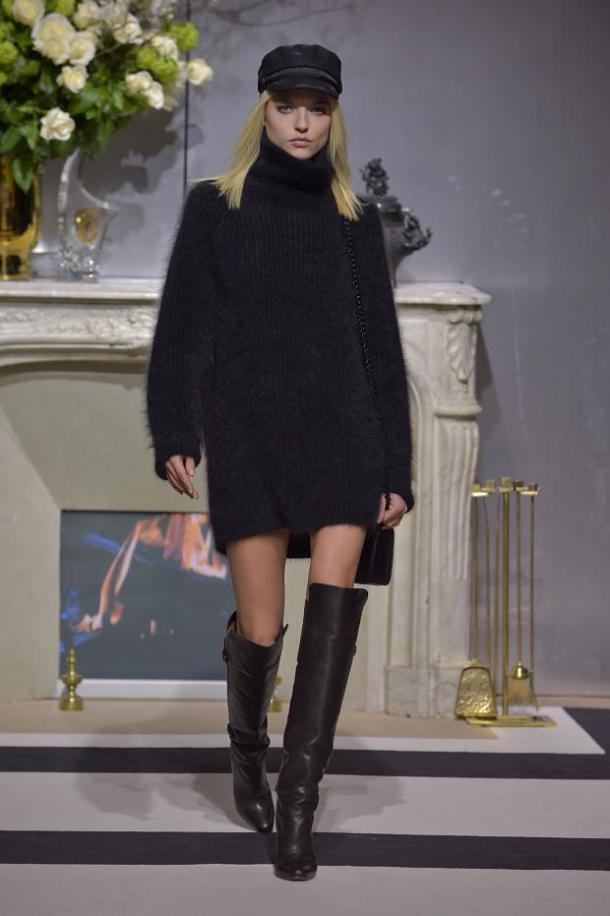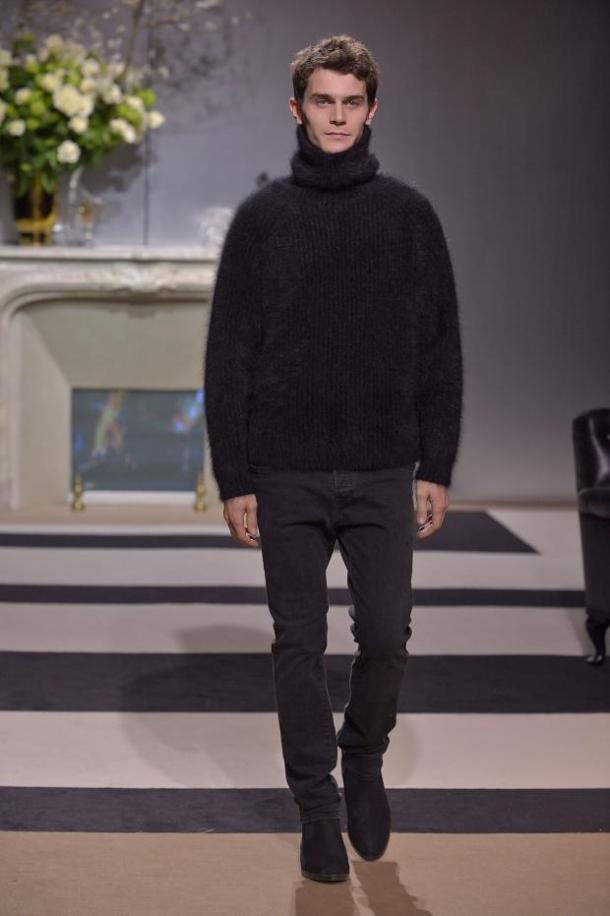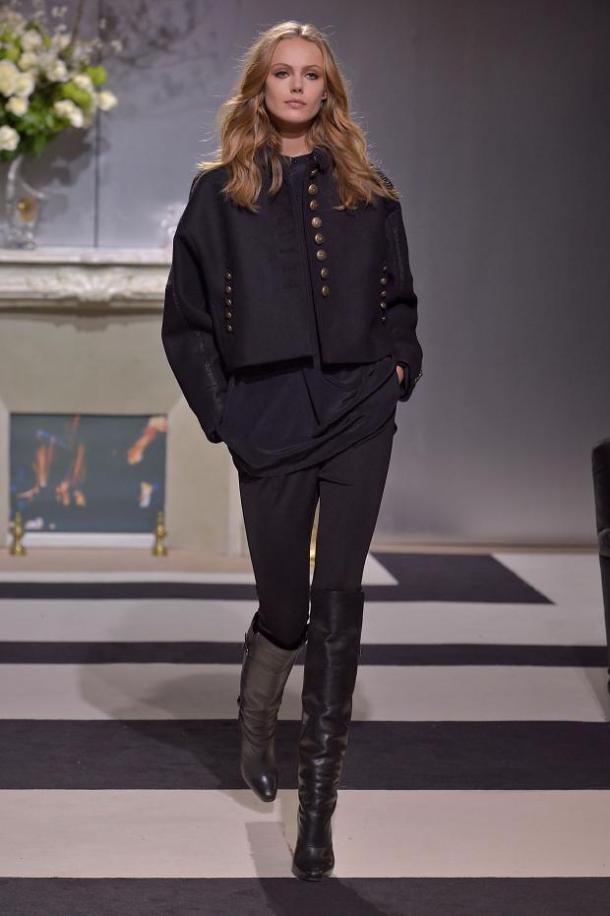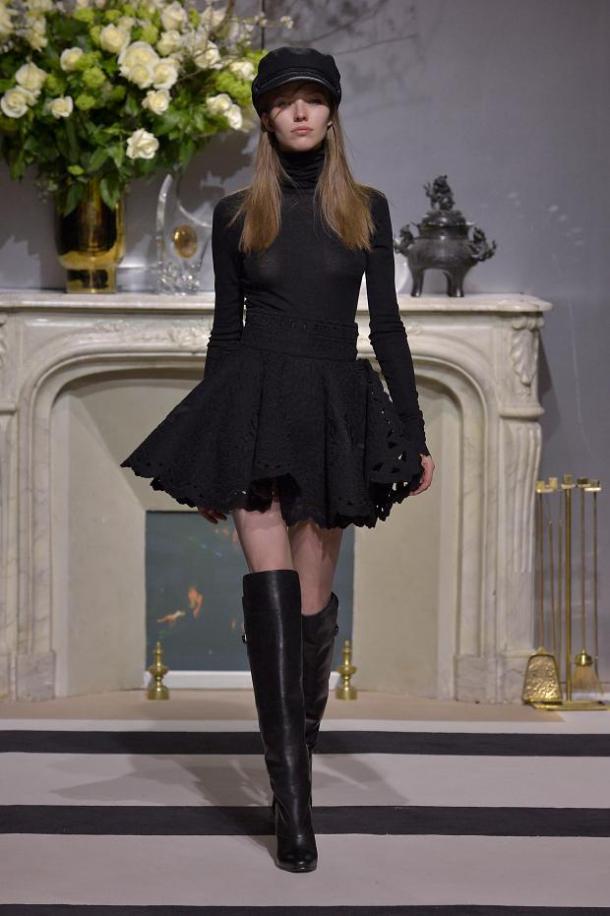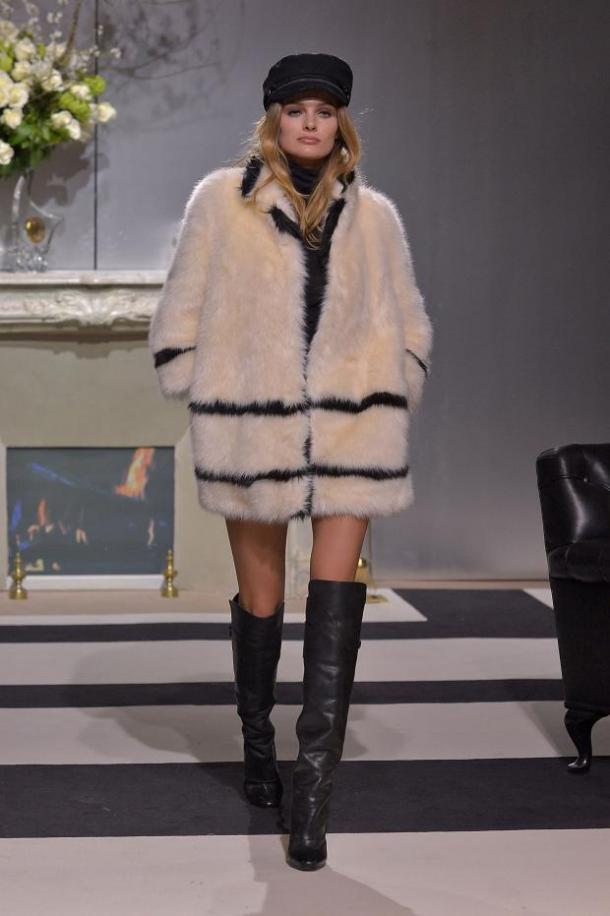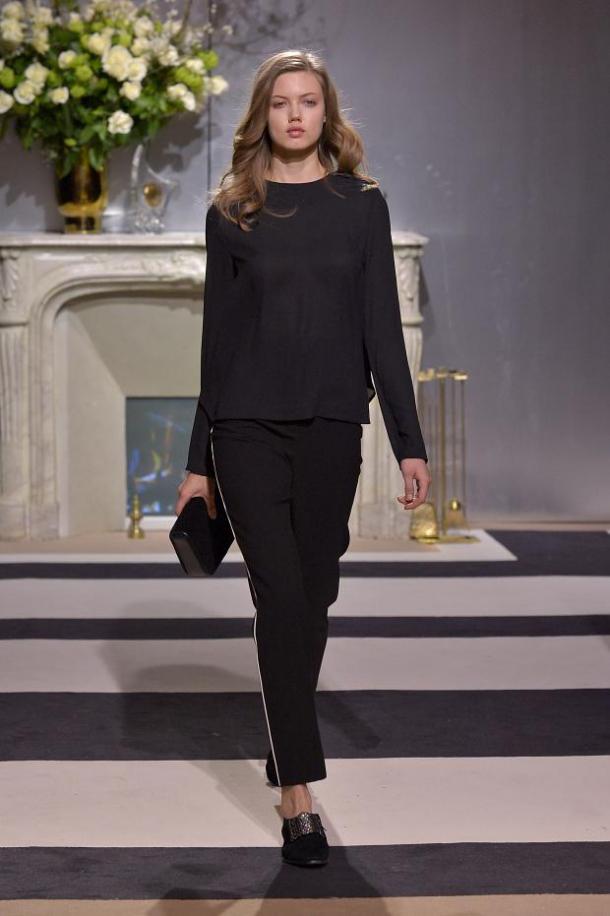 So, in Paris, in the walls of the historic building with the Swedish brand introduced its line of H & M autumn-winter 2013-2014, which was created in the style of glam-punk combined with a bohemian accent. Namely paraded down the catwalk models in leather shorts, black leather jackets with metallic trim and velvet cap, in harmony with the lush feather skirts and coats, sweaters and dress-up.
Present in collections and "military" attribute in the form of uniforms, decorated with ornamental embroidery, high jack boots and coat with shiny buttons, stylized army.
Of course, not be forgotten, and if flying evening dresses and cocktail mini dresses.
Jackets, cardigans and coats were made from the characteristic of the coming season run-flat shoulder line and texture are made of printed fabrics.
The color palette of the collection came modest: a universal black, ocher - traditional for autumn, beige and pale pink hue unexpected powder.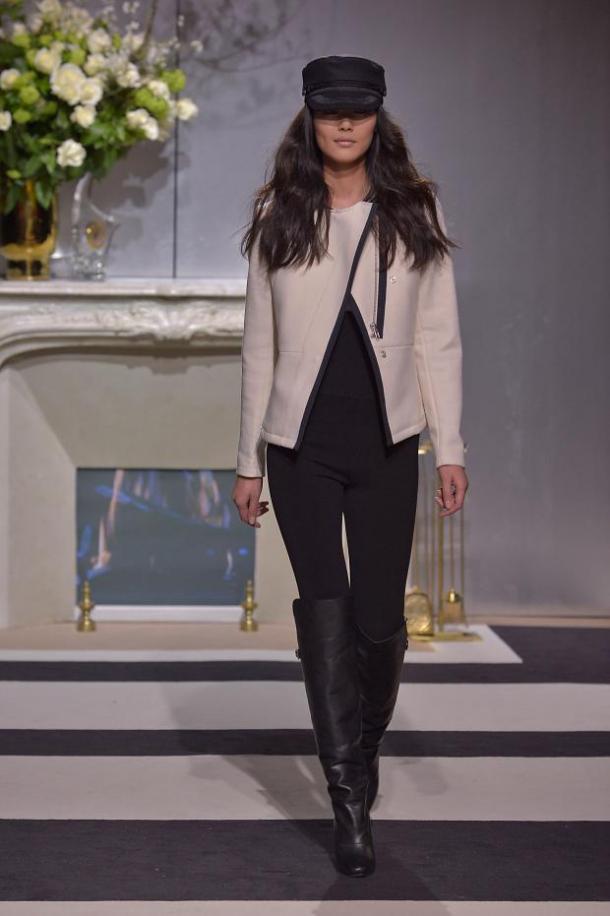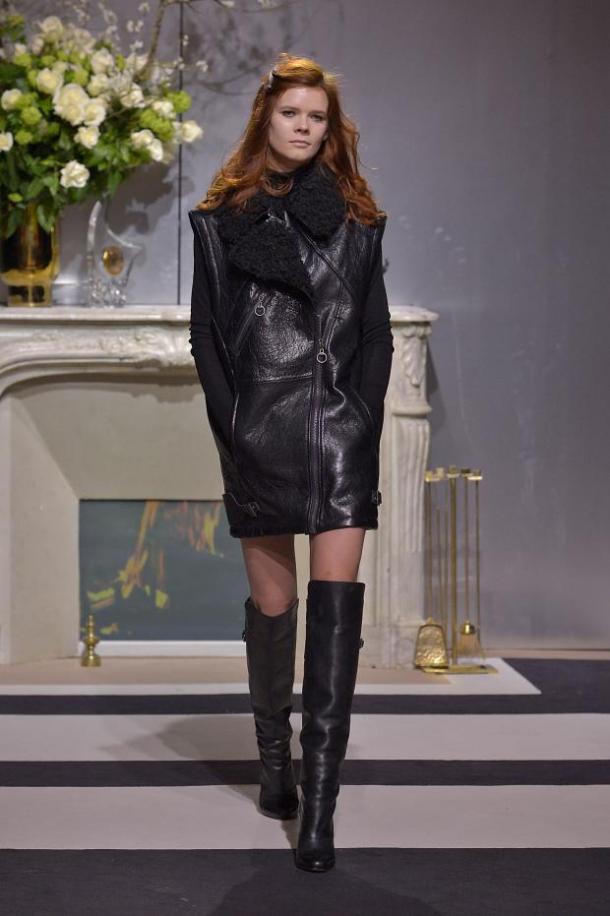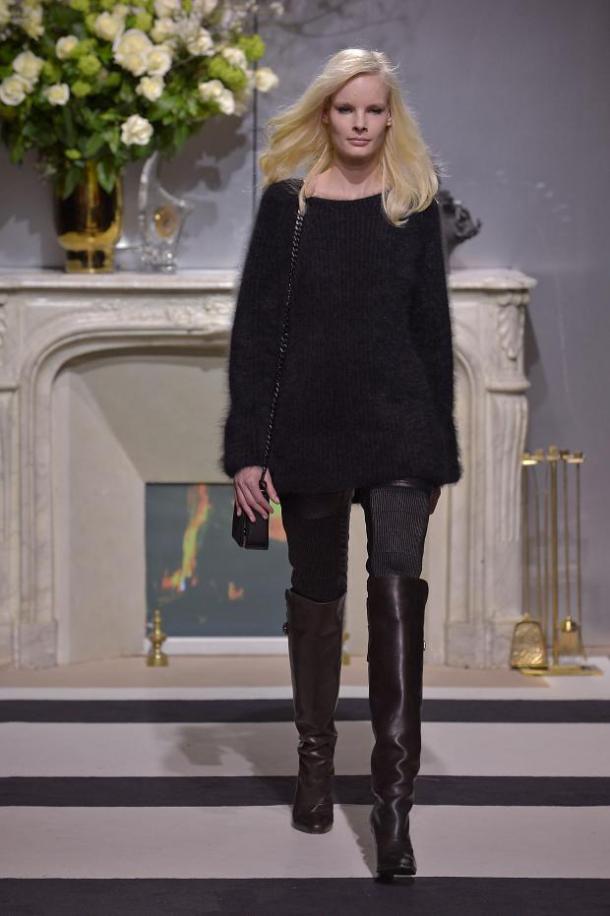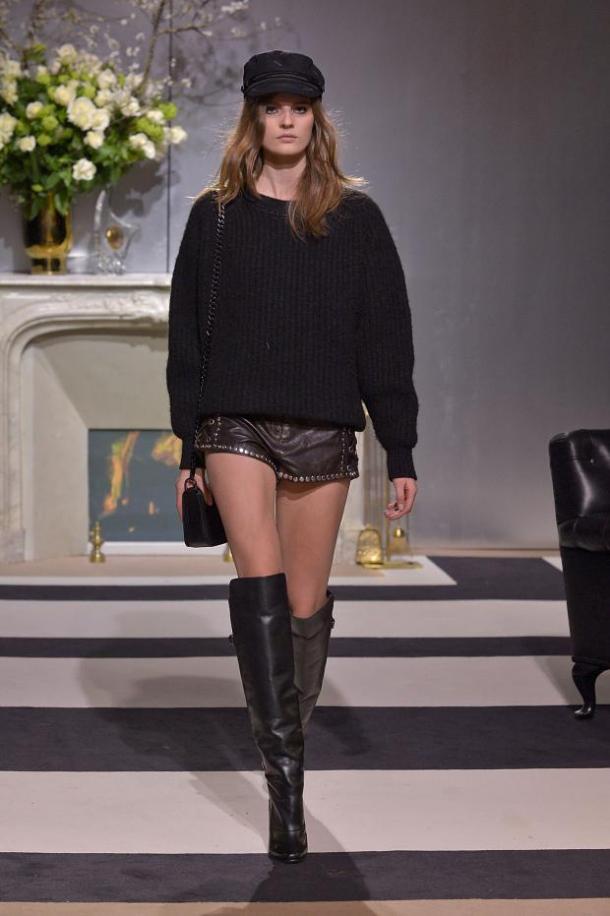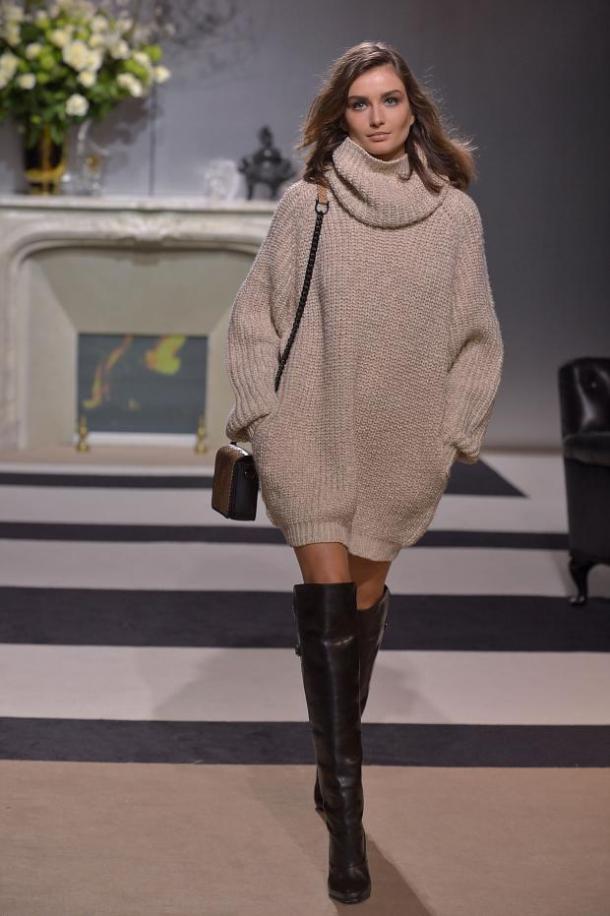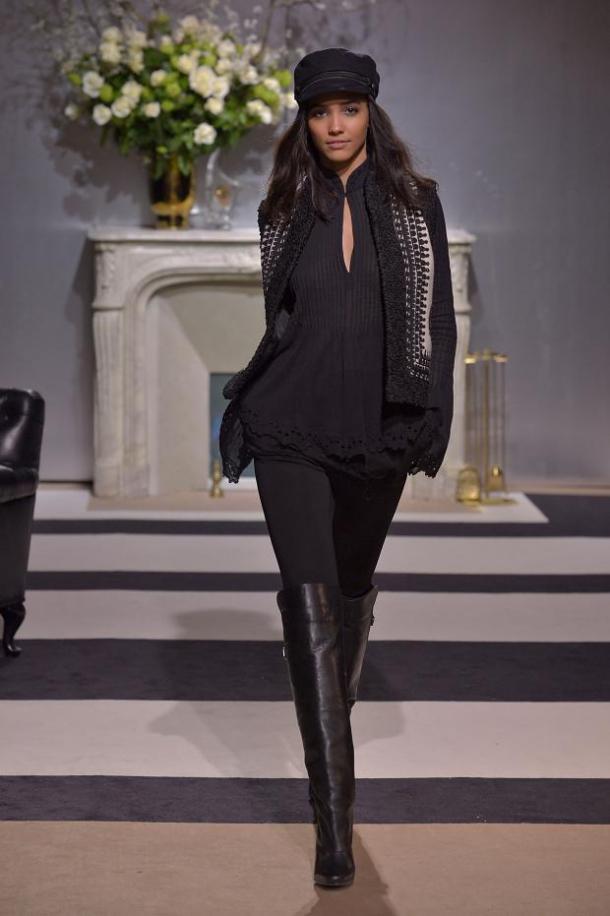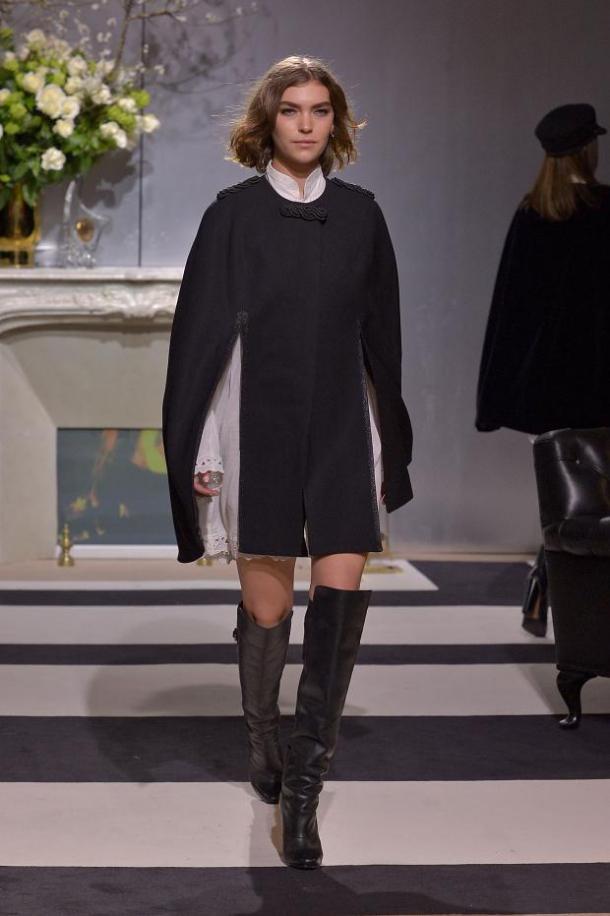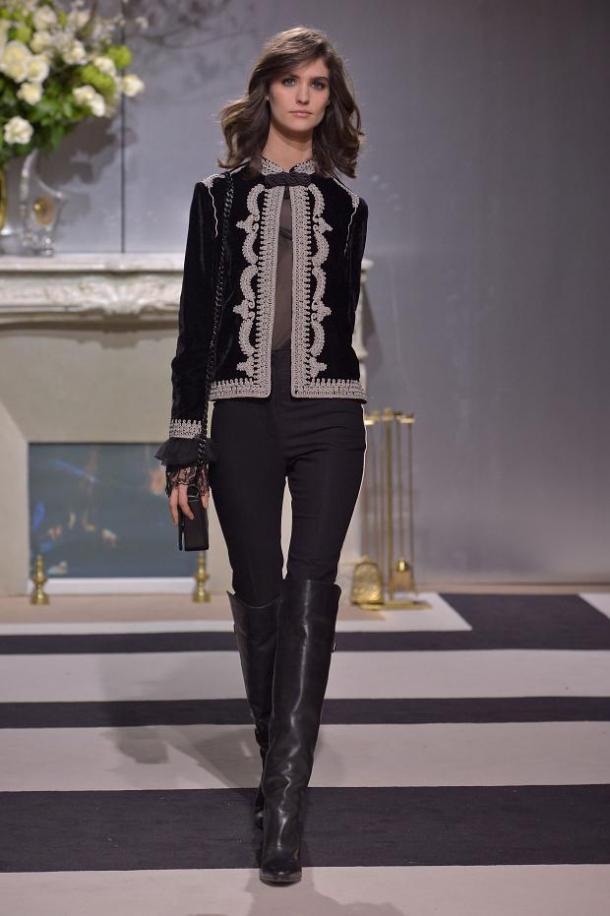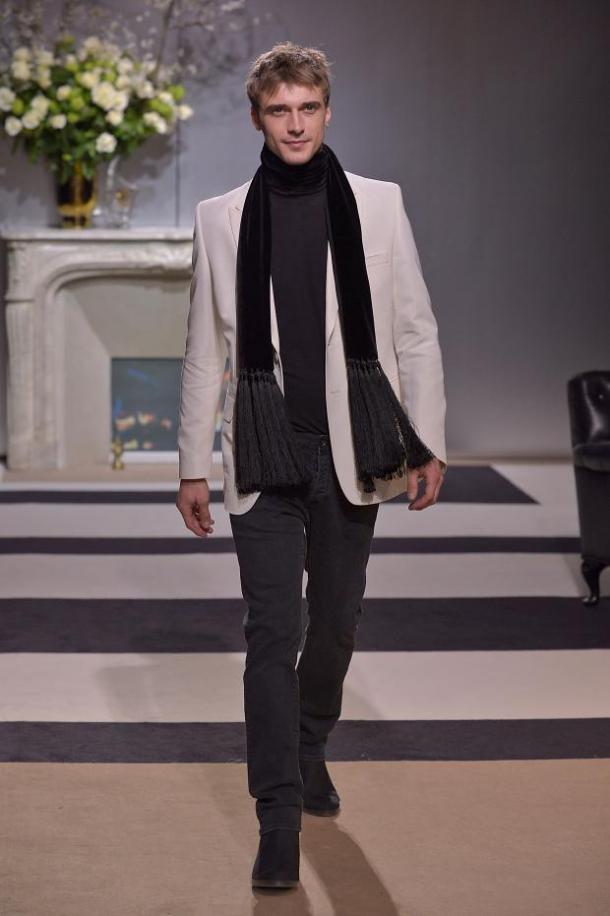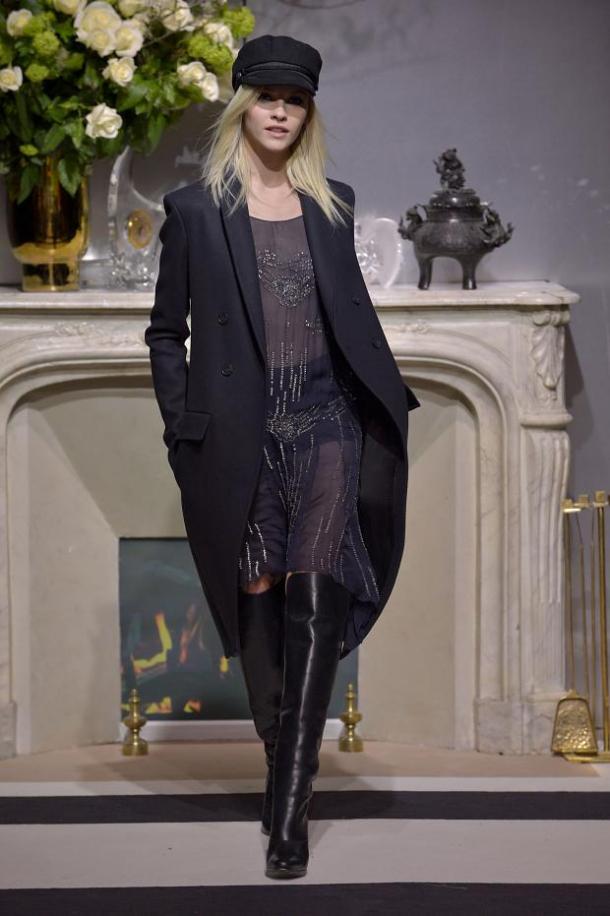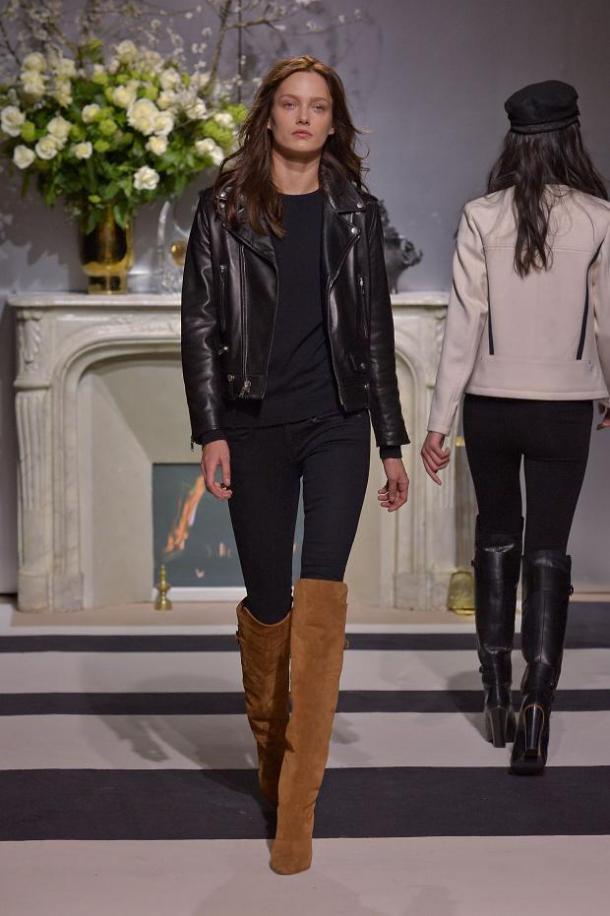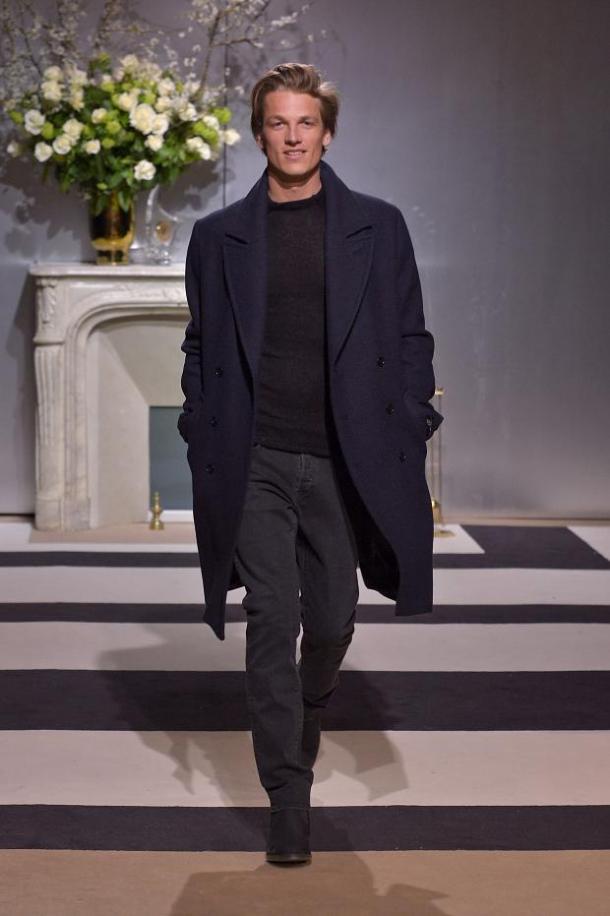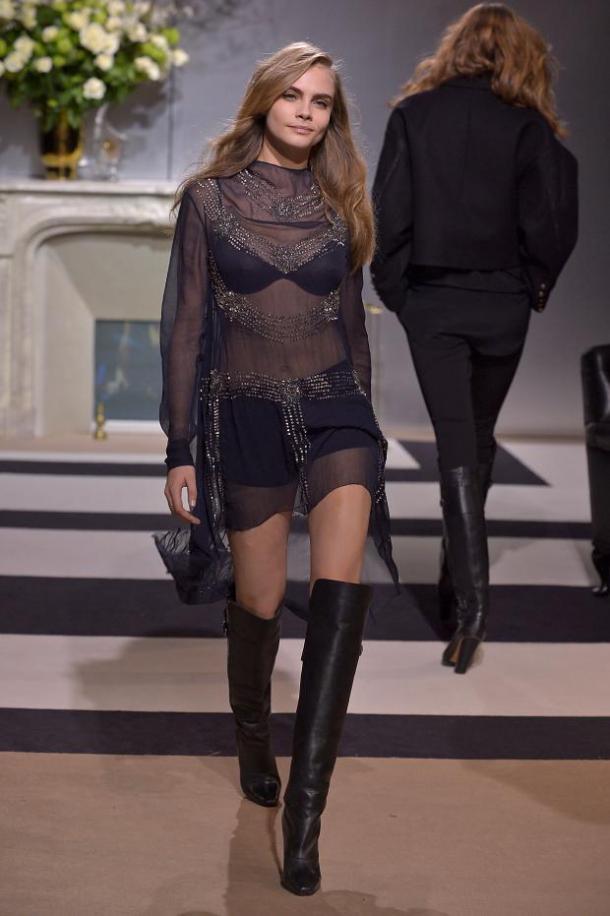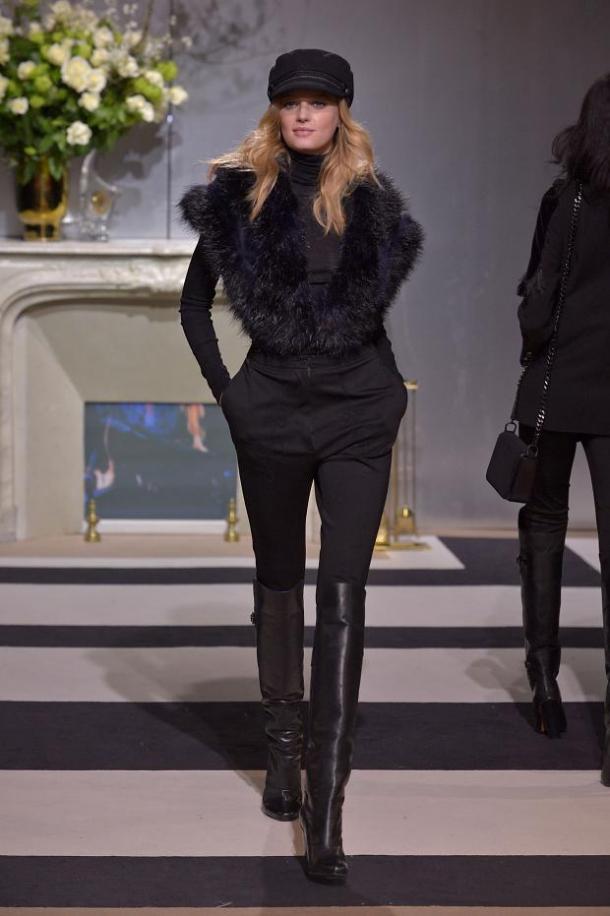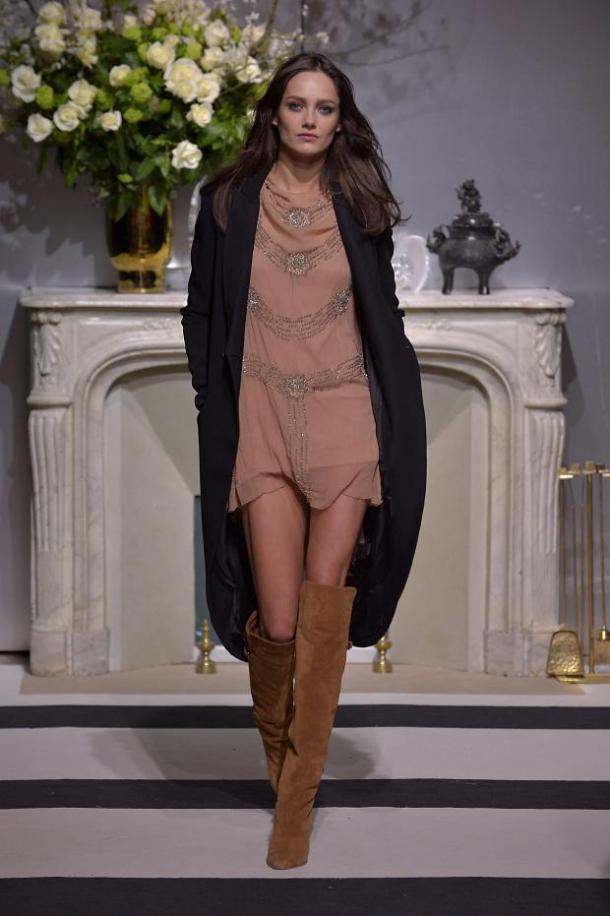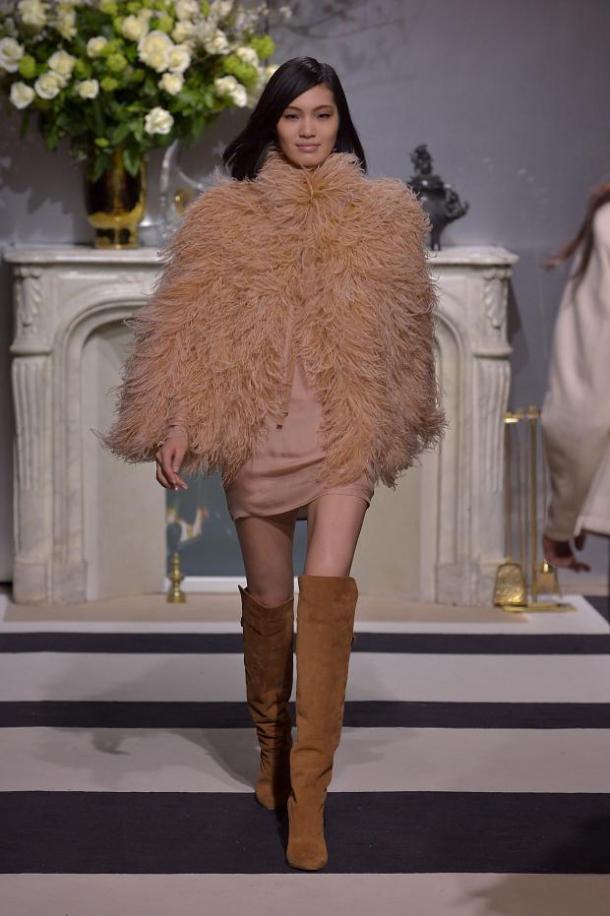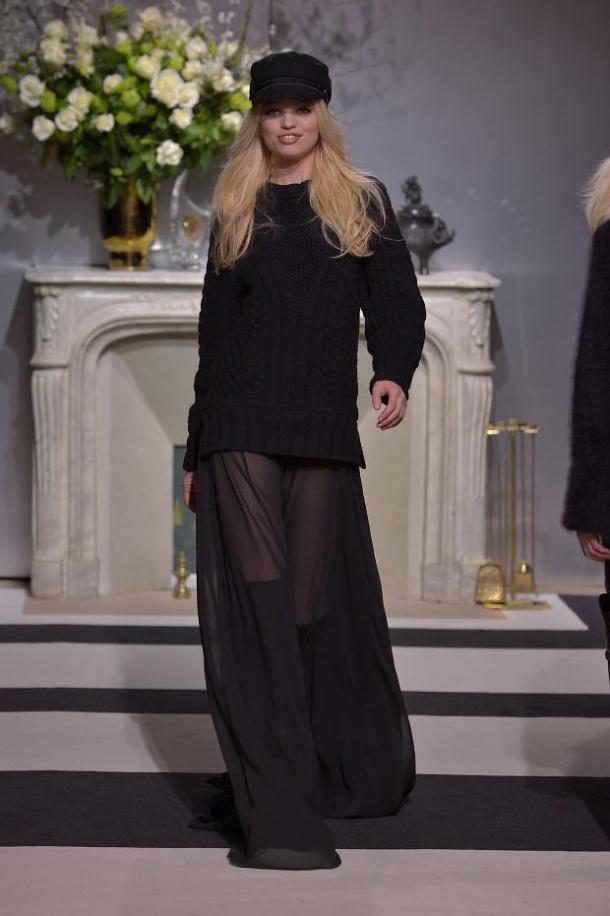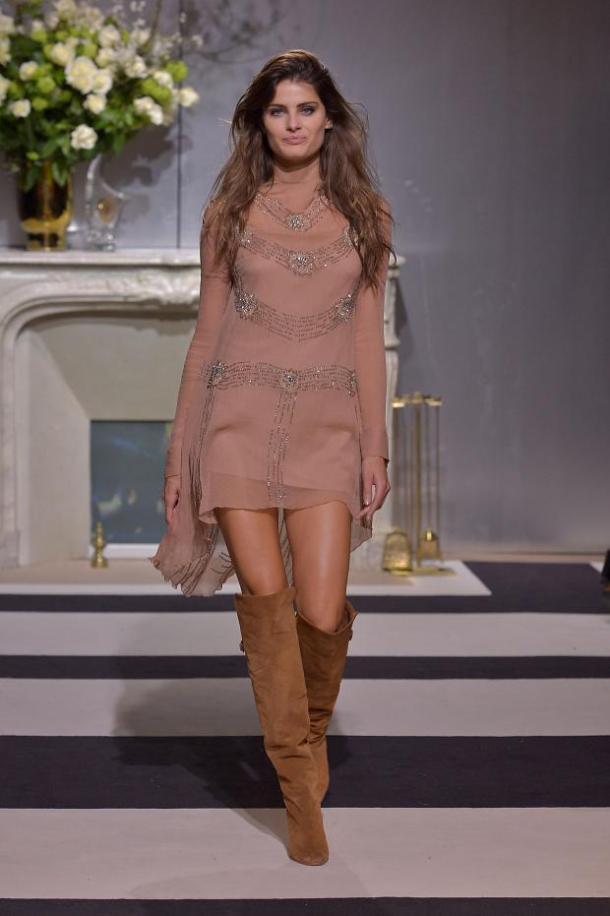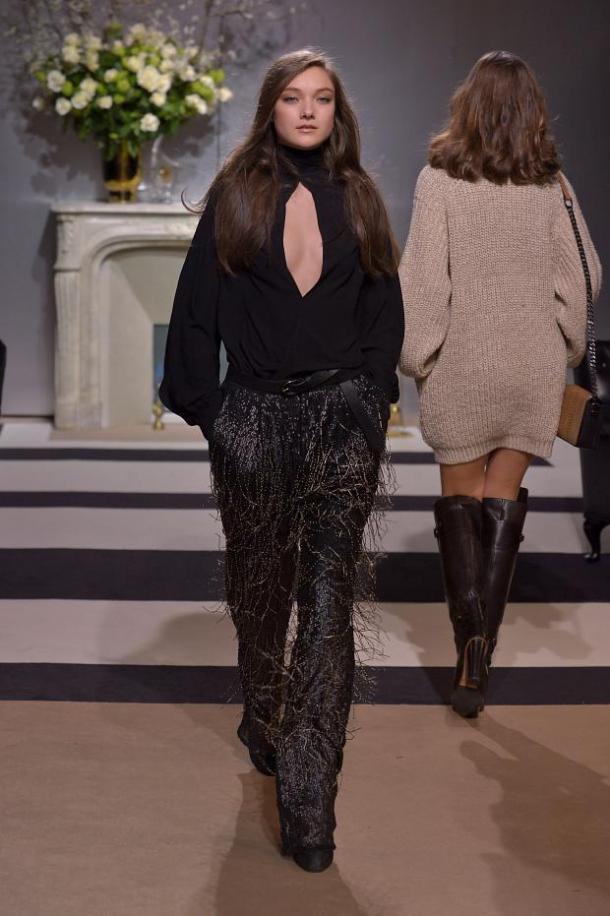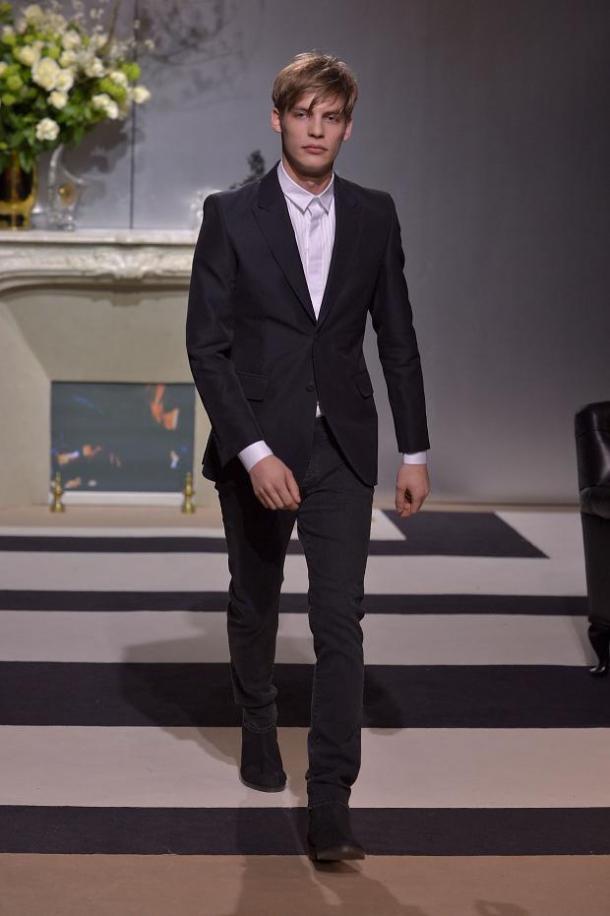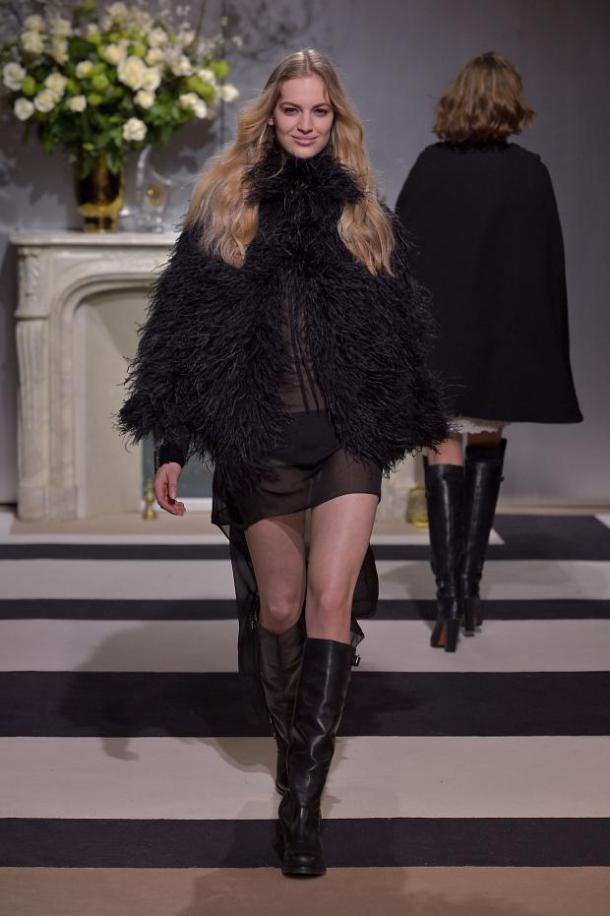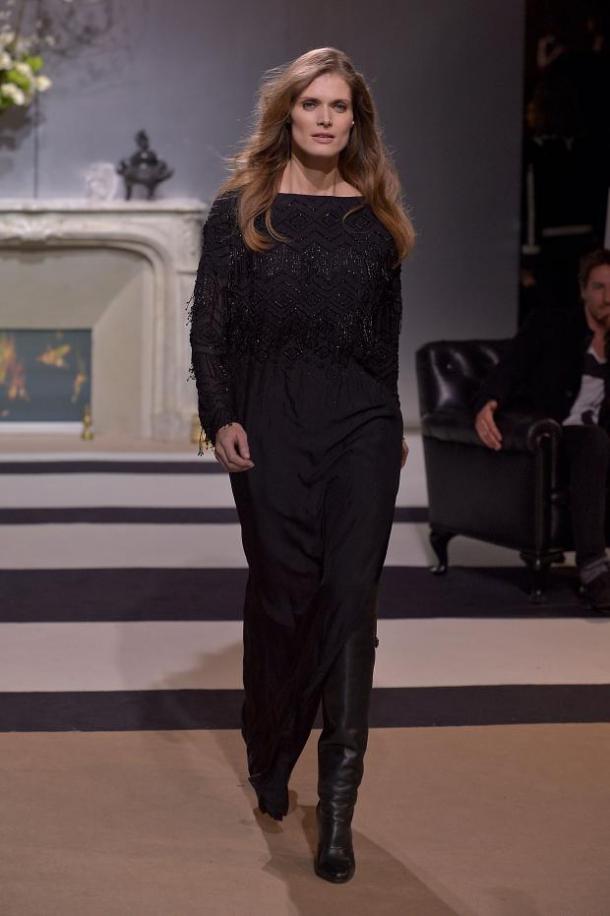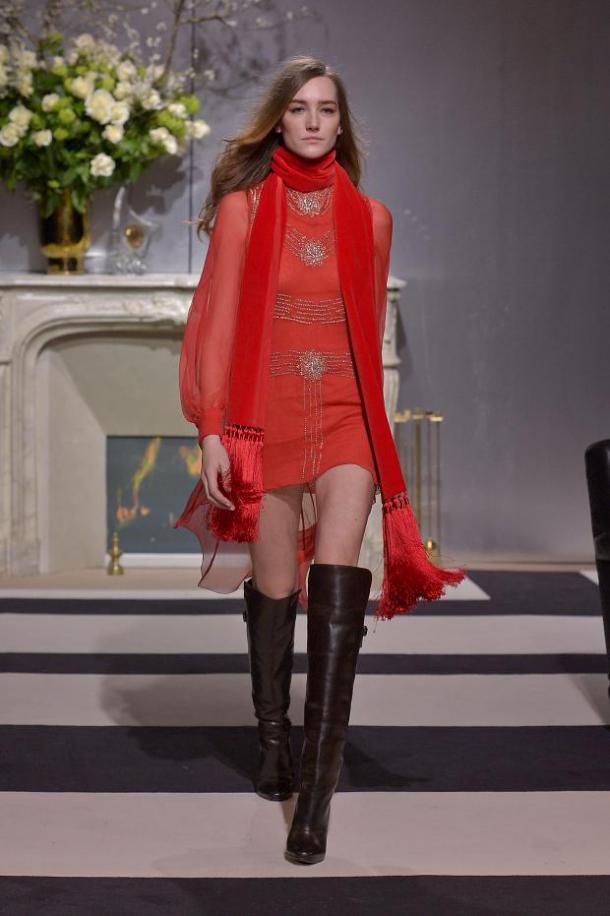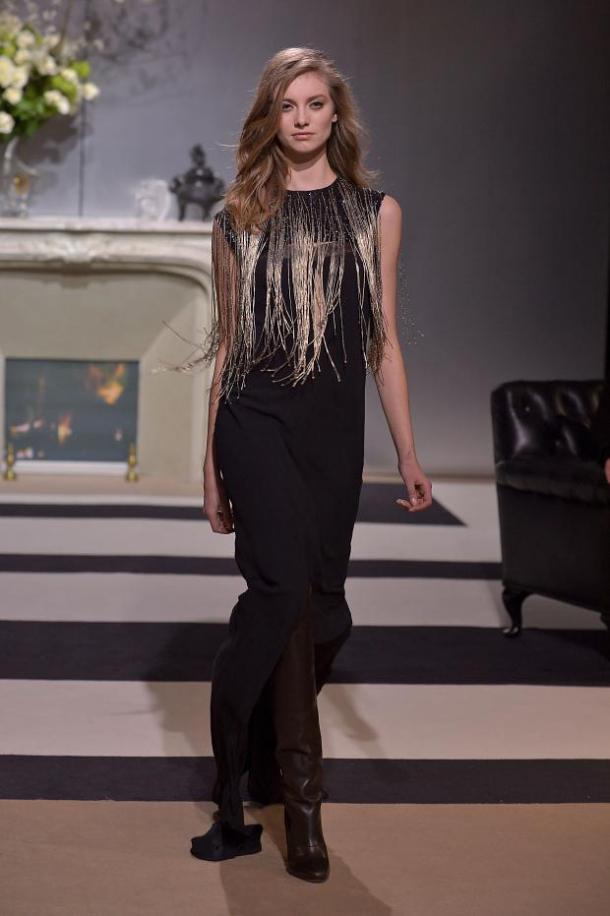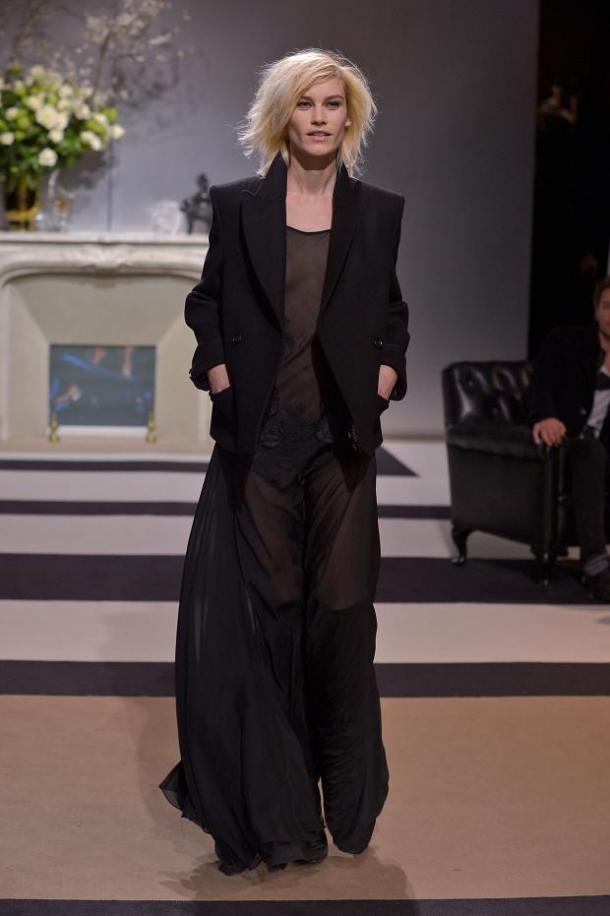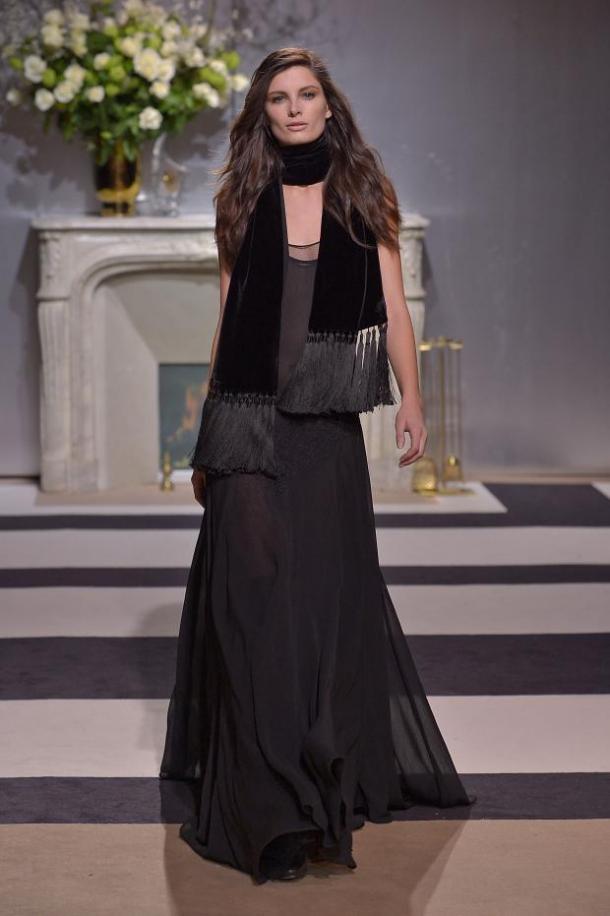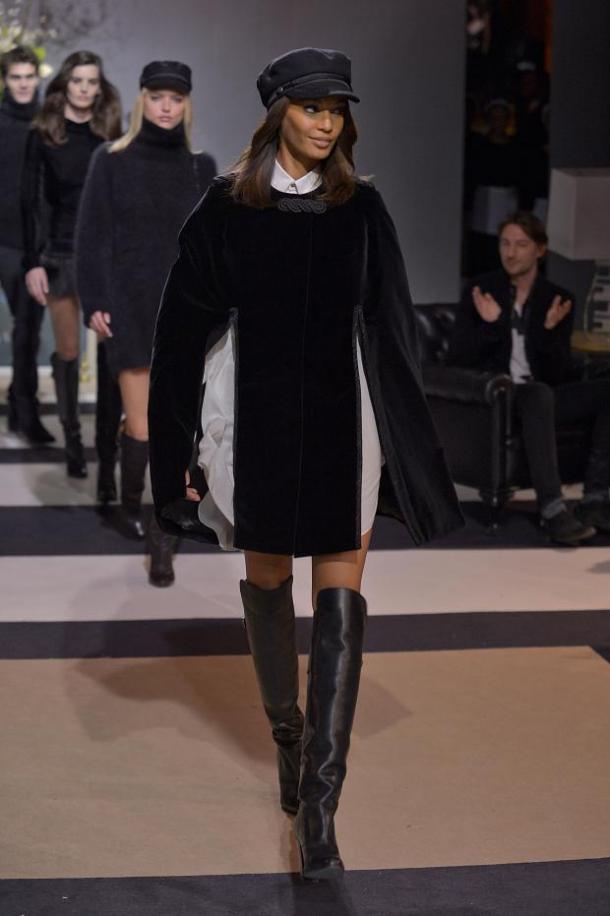 The atmosphere behind the scenes of the show: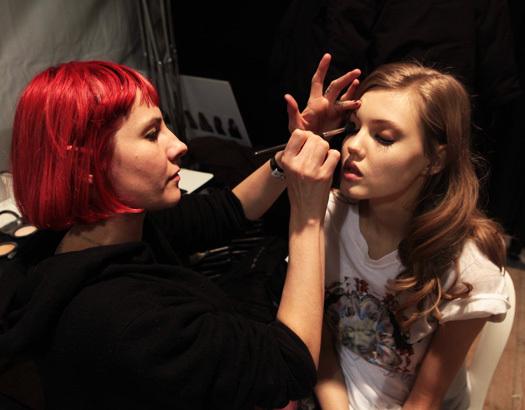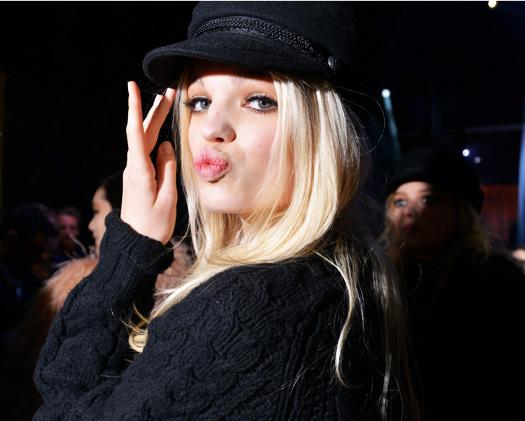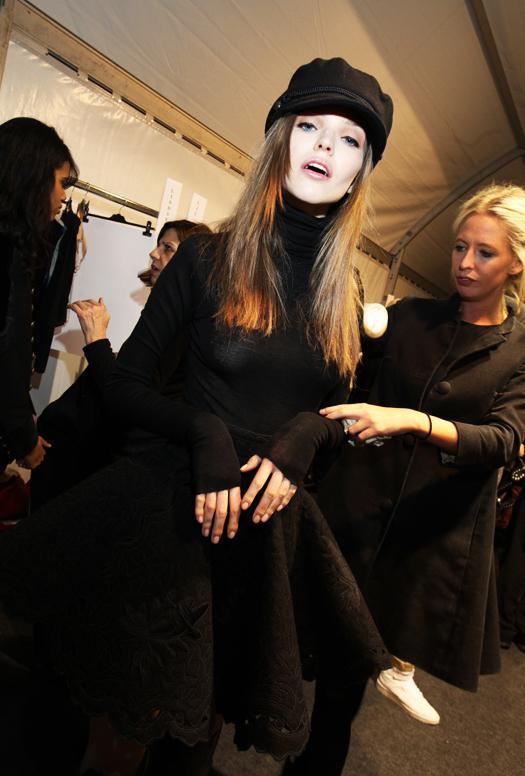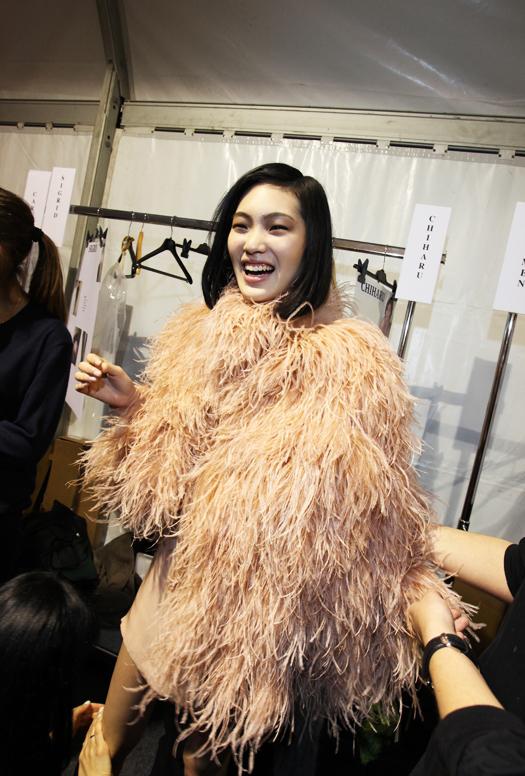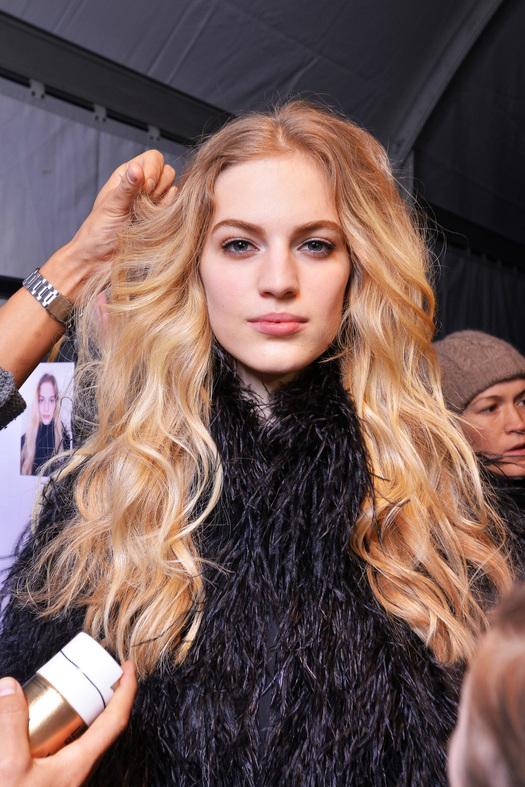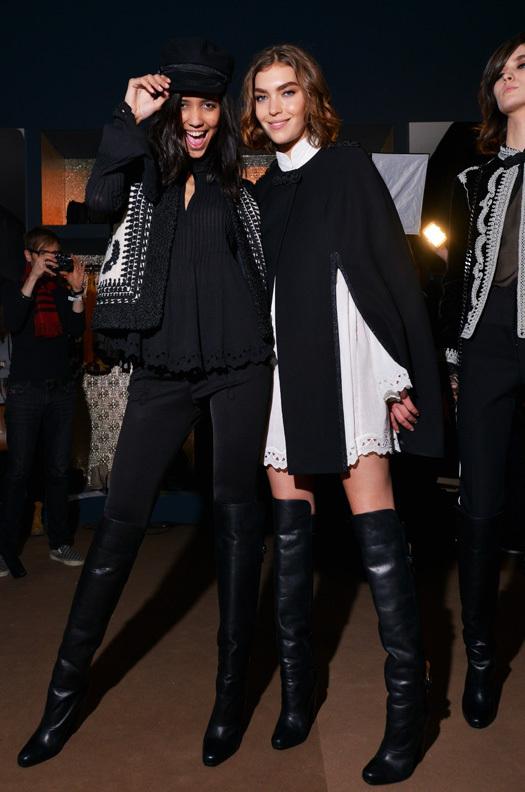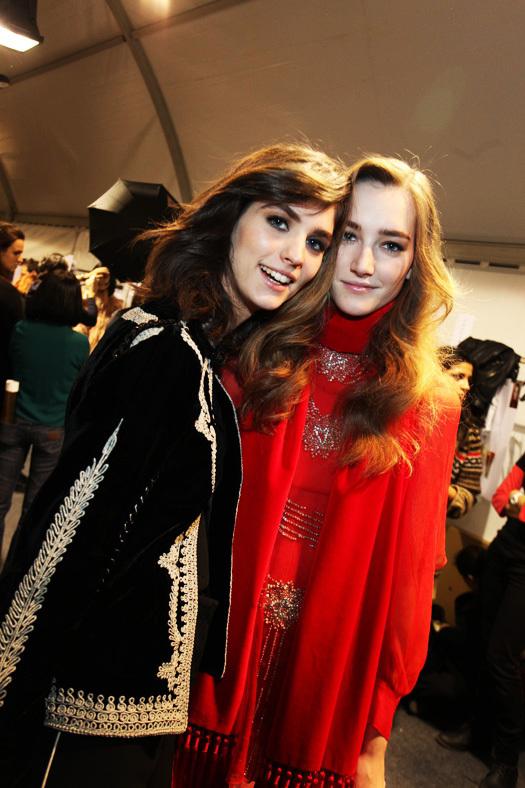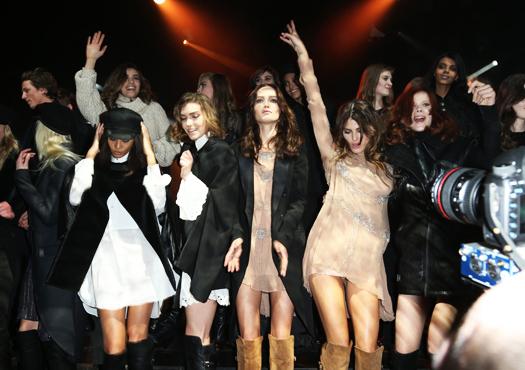 Guests show: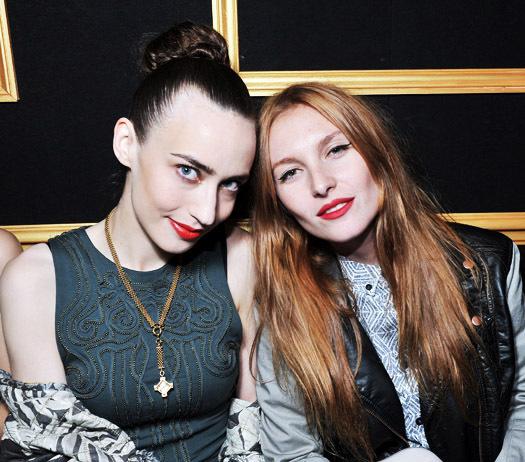 Lizzy Jagger and Josephine de la Baume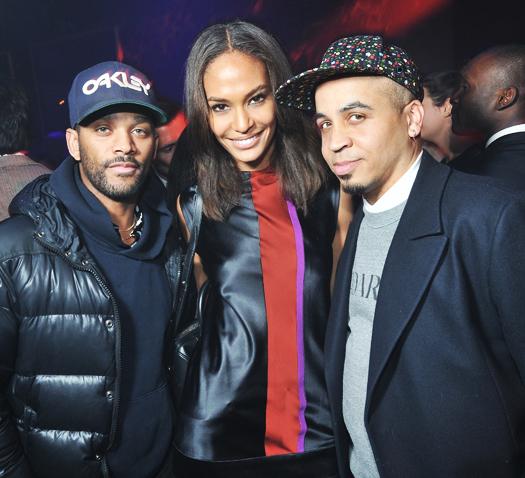 Joan Smalls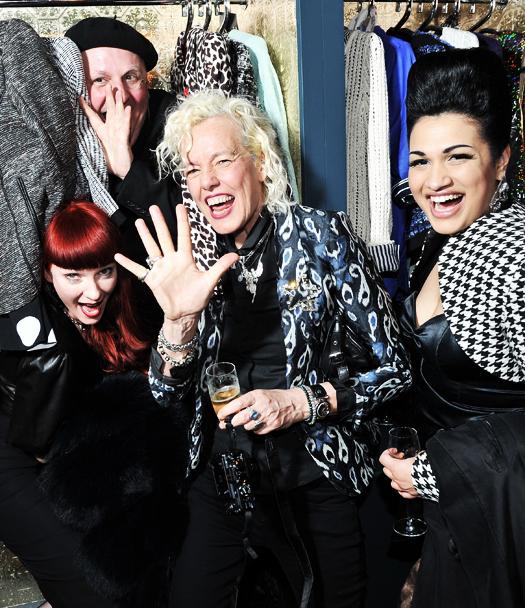 Ellen von Unwerth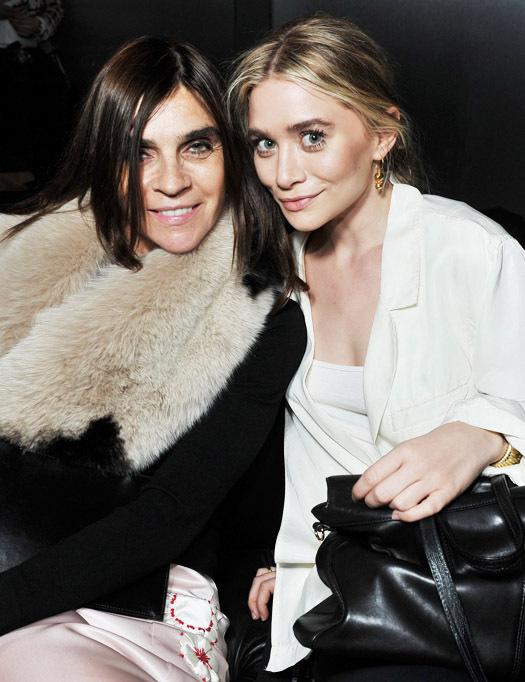 Carine Roitfeld and Ashley Olsen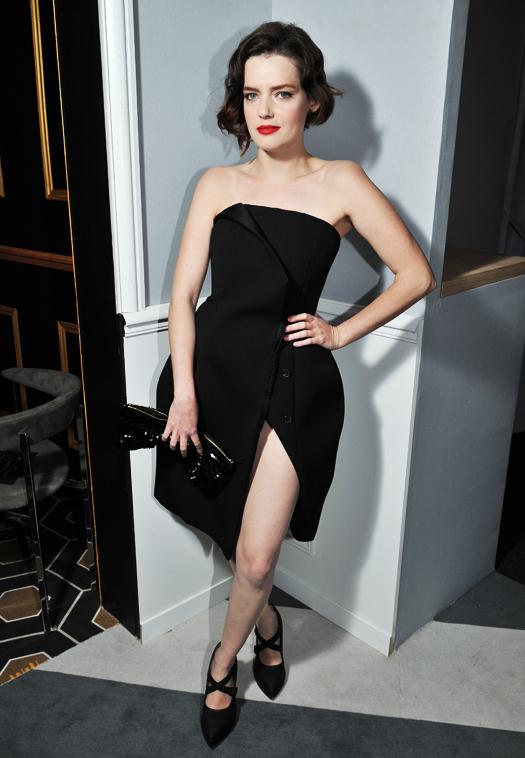 Roxane Mesquida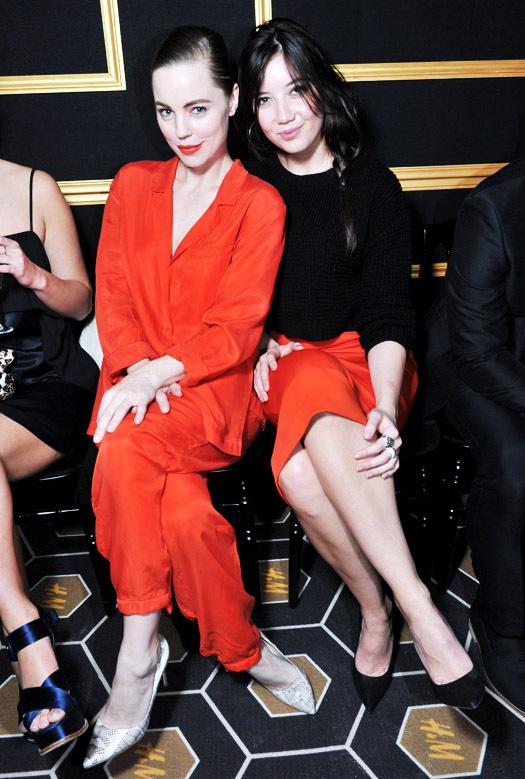 Melissa George and Daisy Lowe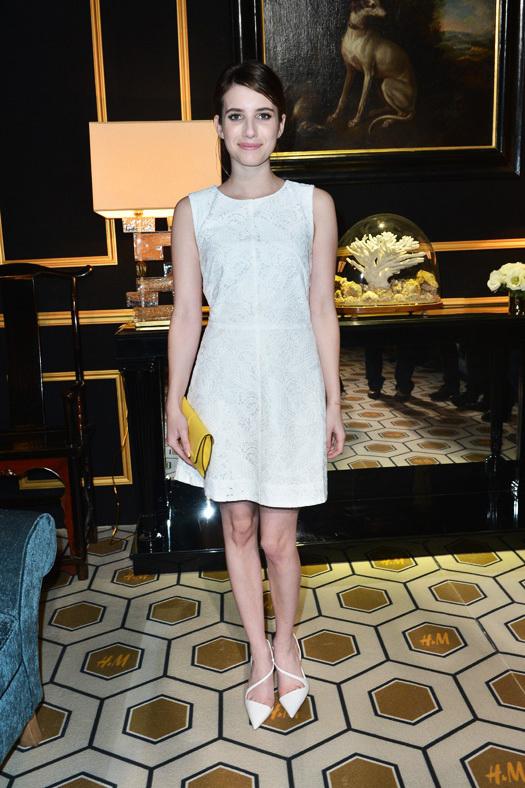 Emma Roberts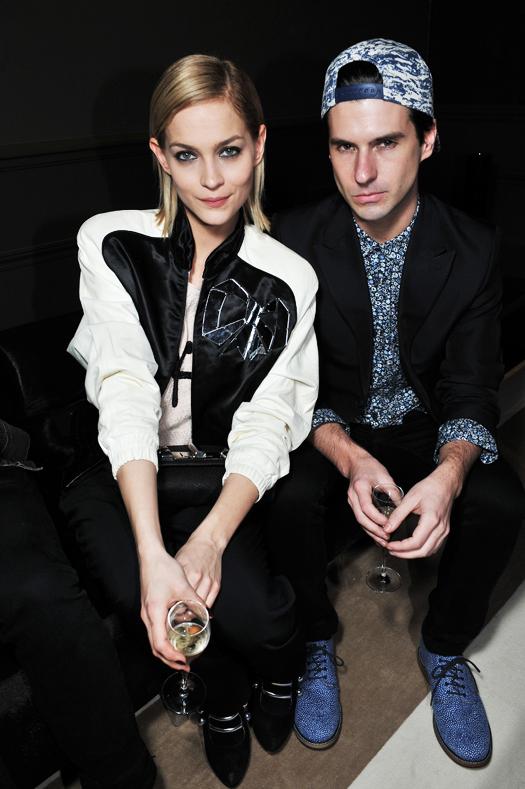 Leigh Lezark other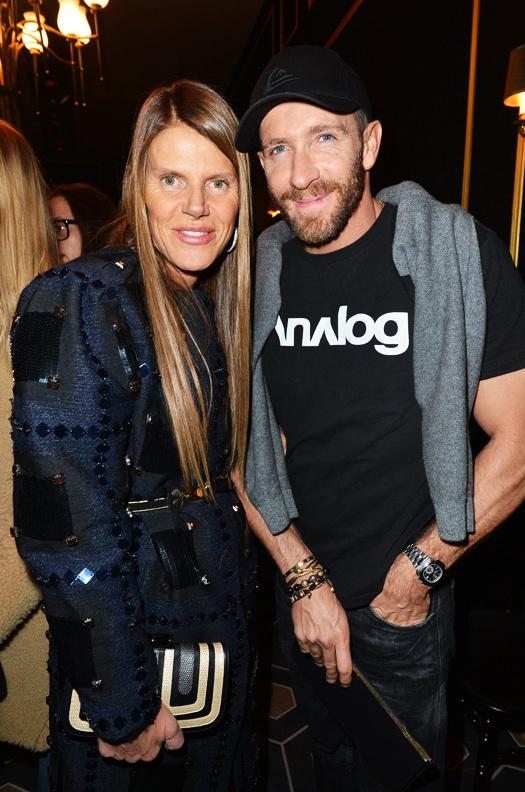 Anna Dello Russo and Giampaolo Sgurev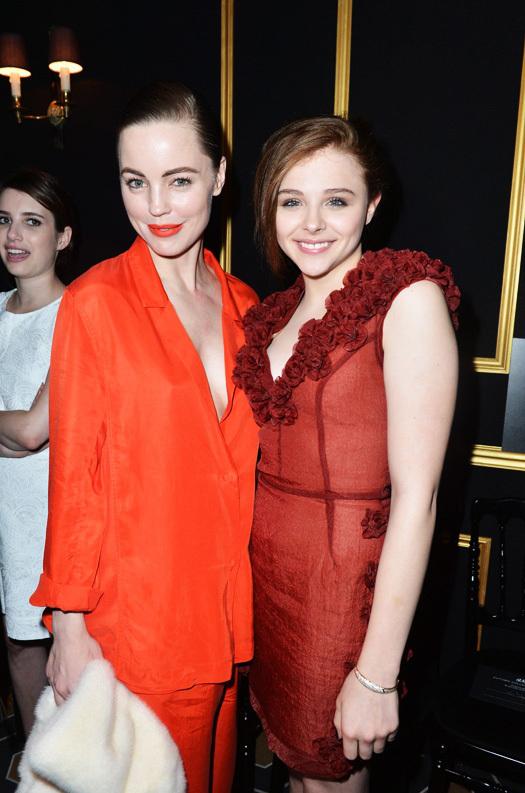 Melissa George and Chloe Moretz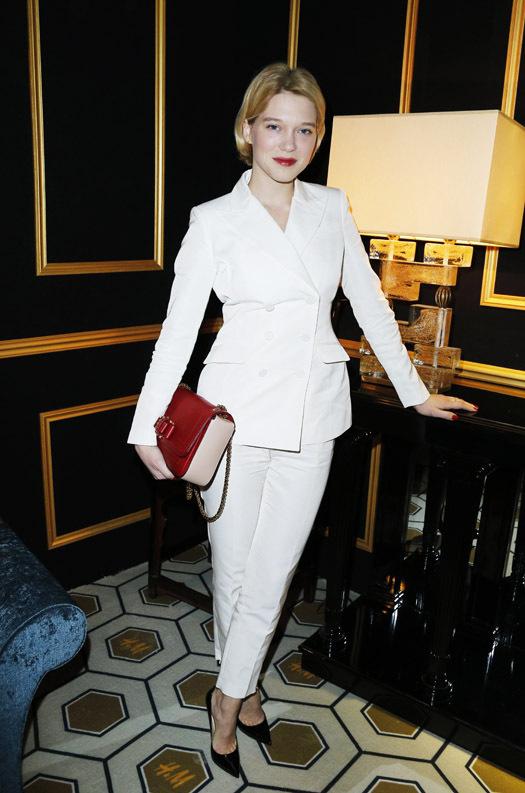 Léa Seydoux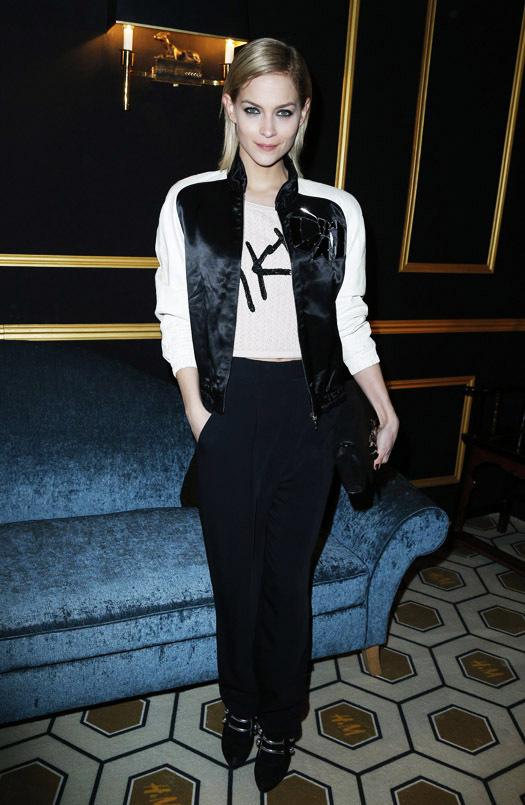 Leigh Lezark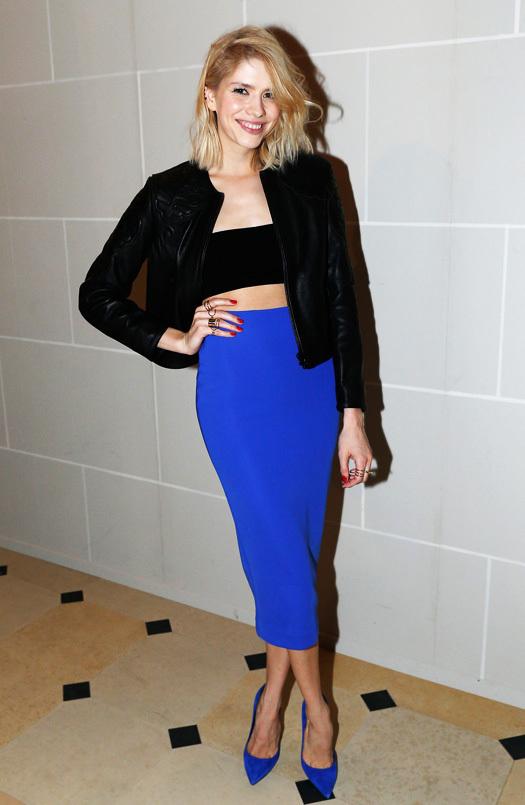 Elena Perminov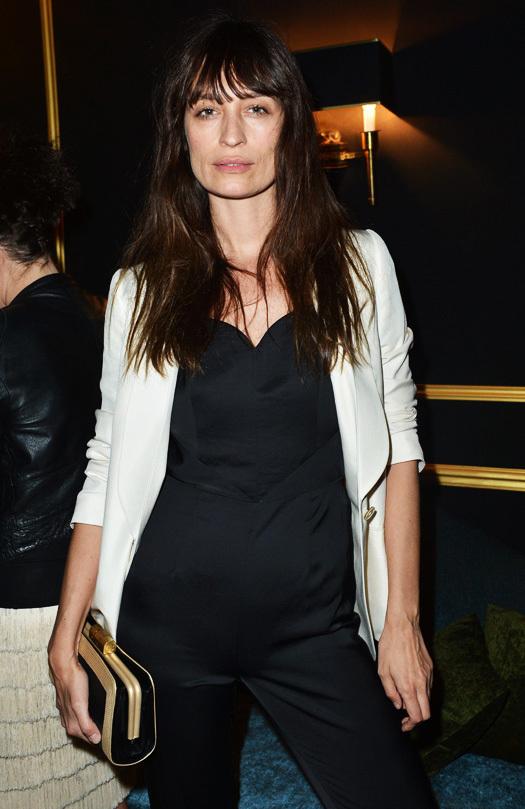 Caroline de Maigret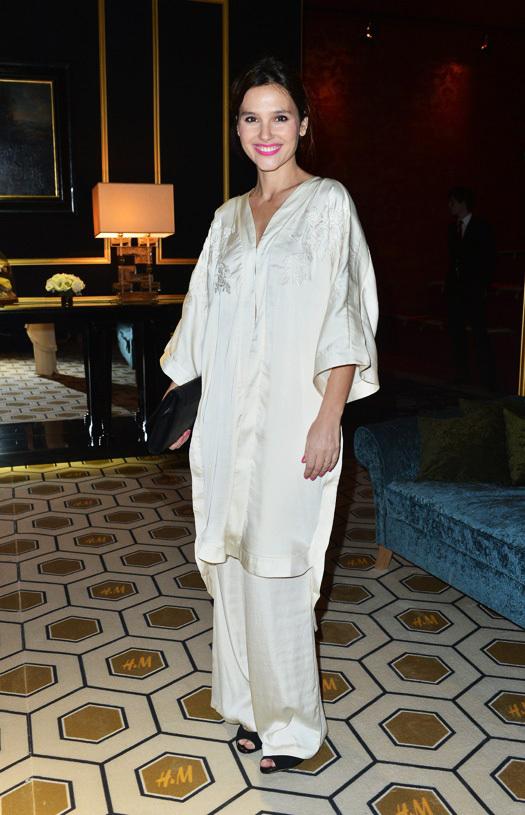 Virginie Ledoyen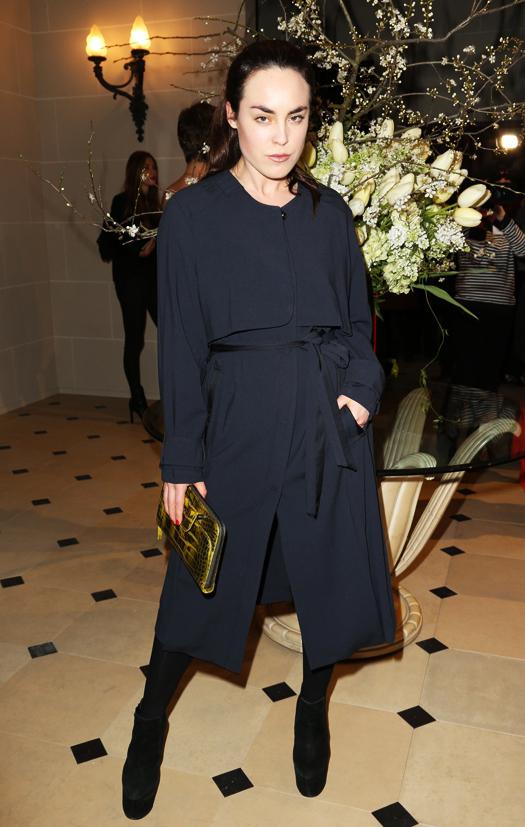 Tallulah Harlech