Prize Kids Choice Awards each year in Los Angeles awarded artists who have become the most popular exclusively in children's audience. By good tradition show was not without surprises different, among which the most favorite audience, no doubt, is the moment when the guest stars pour funny green substance on the stage. As a result, Christina Aguilera, Josh Duhamel, Fergie, Kristen Stewart and Sandra Bullock with great pleasure stained in green paint, as well as examples clown costumes and without ceasing, joked onstage Los Angeles USC Galen Center. However, differently on this fun ceremony, which suits children's channel Nickelodeon, and could not be. Hollywood stars vengeance tried to please the kids, because to do so they just had to have some fun on the soul.
Starry host of the show was Josh Duhamel. And this comedy and responsible "position", as well as possible, approached him.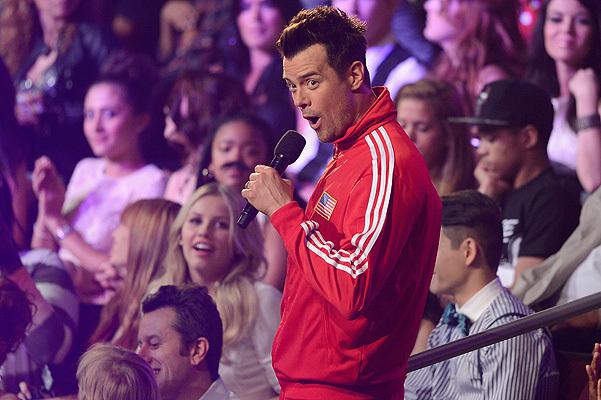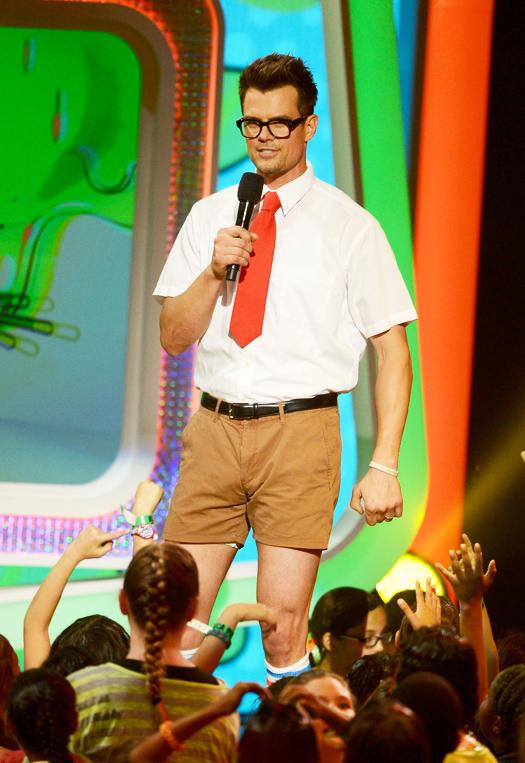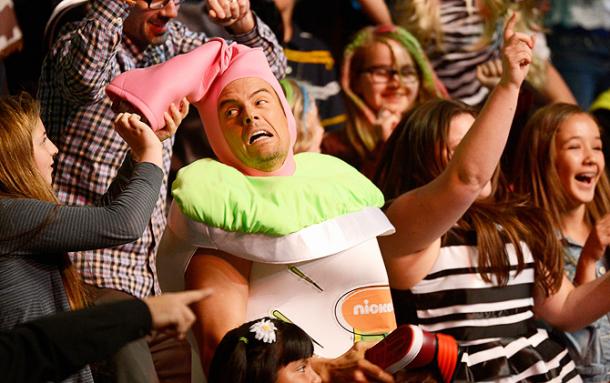 While Josh enchanting humor on stage and represented by turns categories and nominees in the audience looked at him expectant mom young wife Fergie. She first came to light after the official declaration of her pregnancy. As a result, throughout the evening circling around it not only lyubopystvuyuschie photographers, but also younger counterparts asterisk.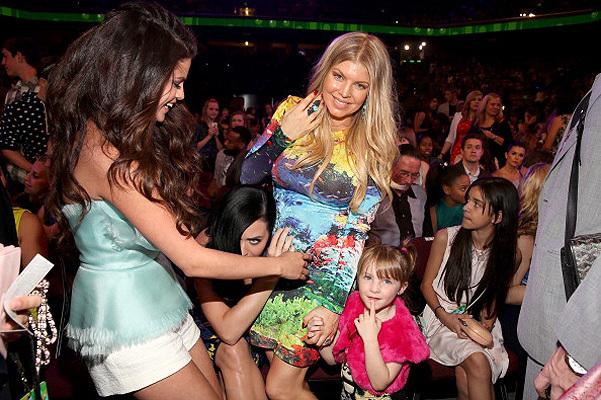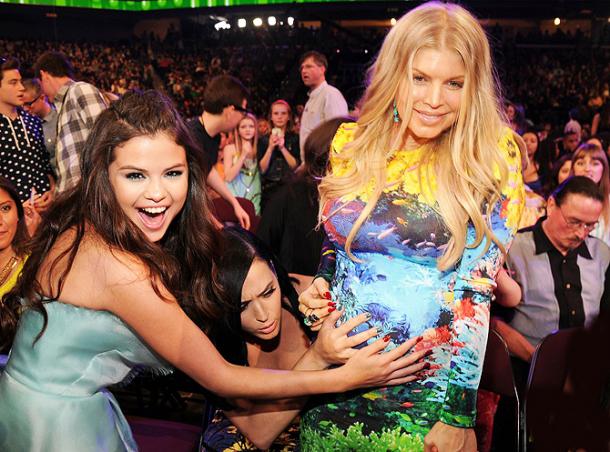 Winners of the Kids Choice Awards 2013:
The best TV show "Victorious»
Best animated series "SpongeBob SquarePants»
Best TV Actor: Ross Lynch ("Austin & Ally»)
Best TV Actress: Selena Gomez ("Wizards of Waverly Place»)