Collections Nina Ricci always been elegant and feminine. And last autumn is no exception. Peter Copping for autumn-winter 2103-2014 proposed variations on the theme of clothing prima ballerina. Elegant show, held as part of the Paris Fashion Week, accompanied by the piano accompaniment of international superstars virtuosity - French pianists - sisters Katie and Marielle Labek who performed works by Philip Glass.
The fashion show was a mixture of stage dancers toilets - corsages, silk dresses and skirts pleated - a uniform for rehearsal - "silk sweat pants" with knitted cuffs, gymnastic bathing suits and body, sleeves, cuffs and headband. This photo 70s British photographer David Hamilton designer inspired a similar creative approach.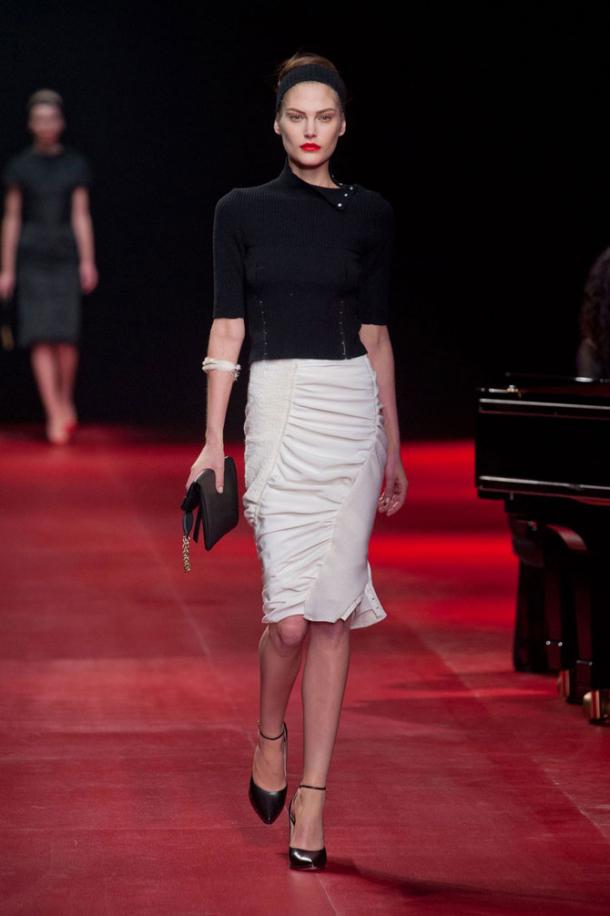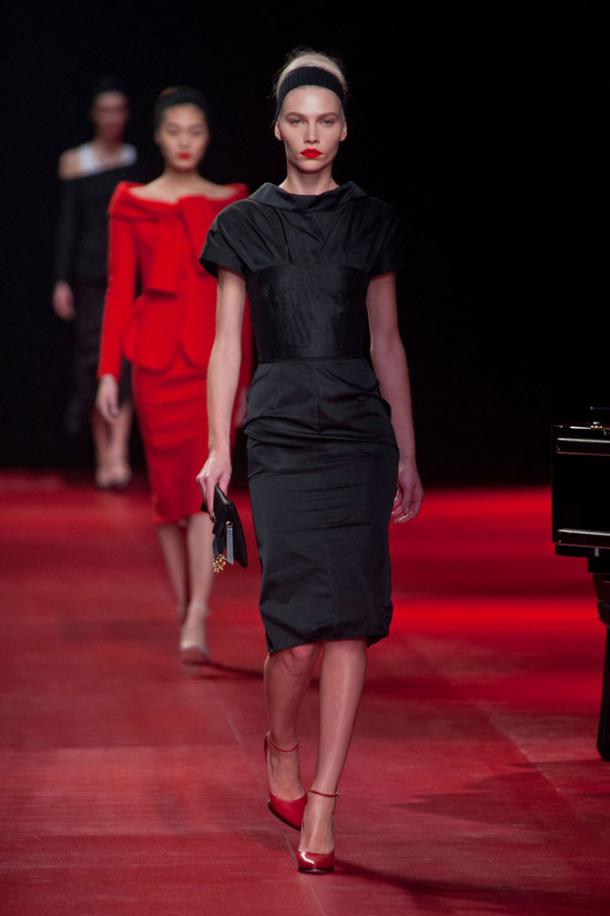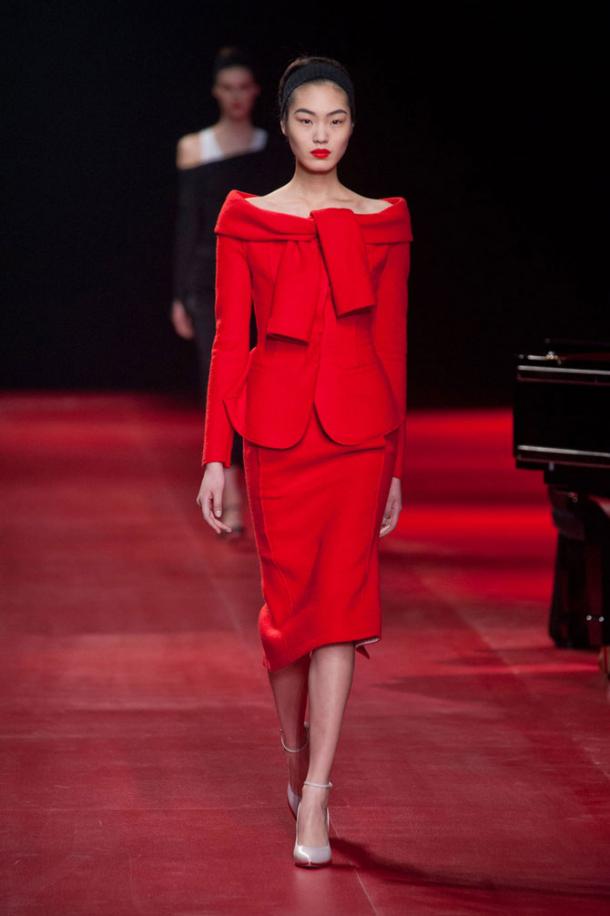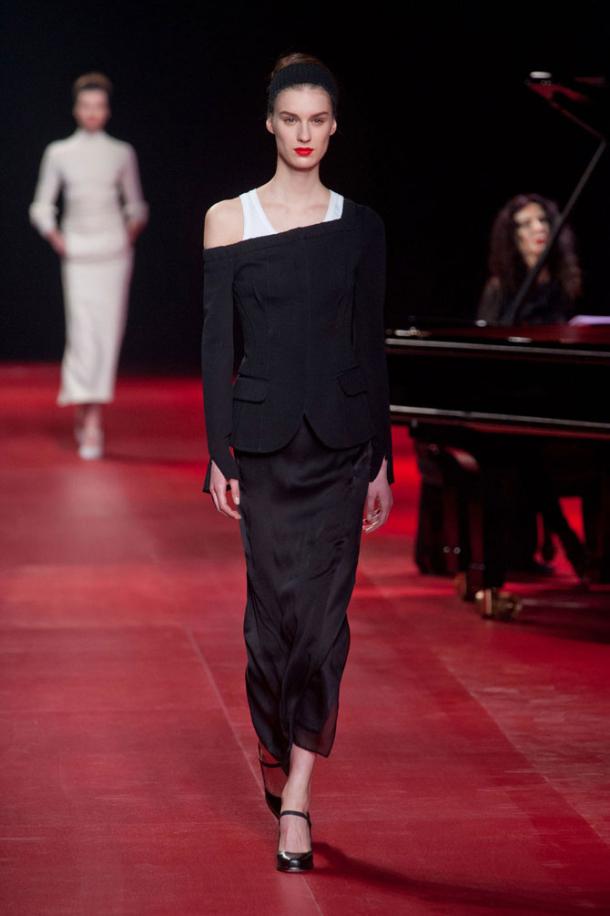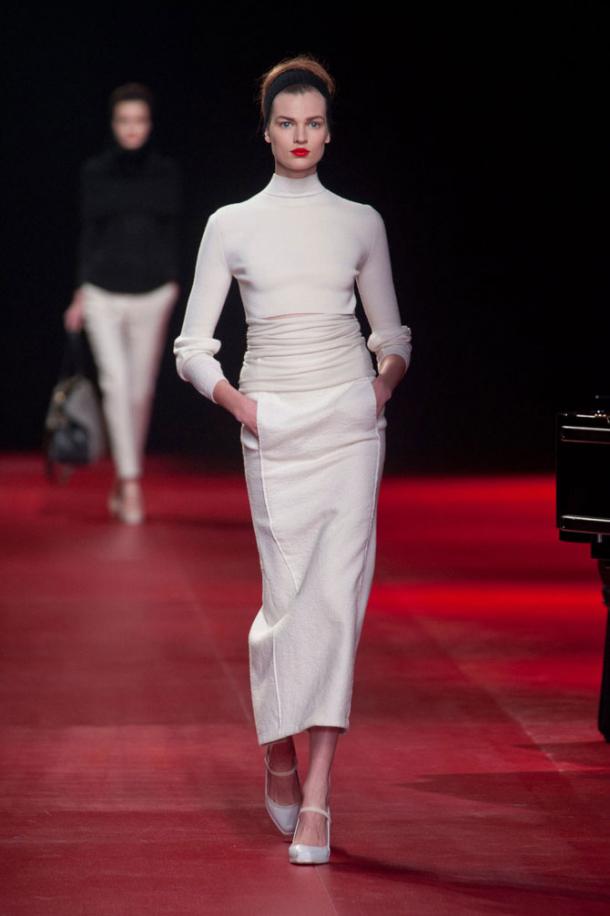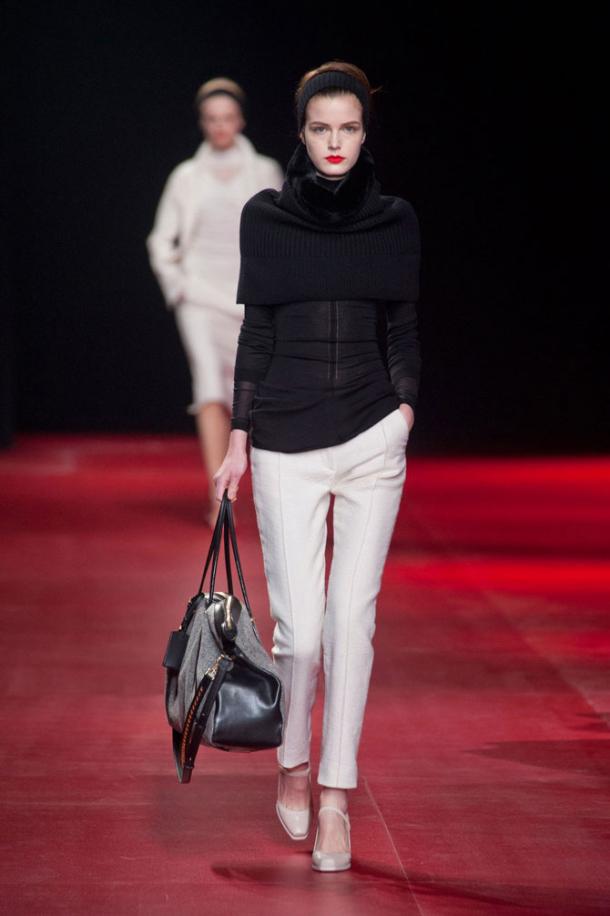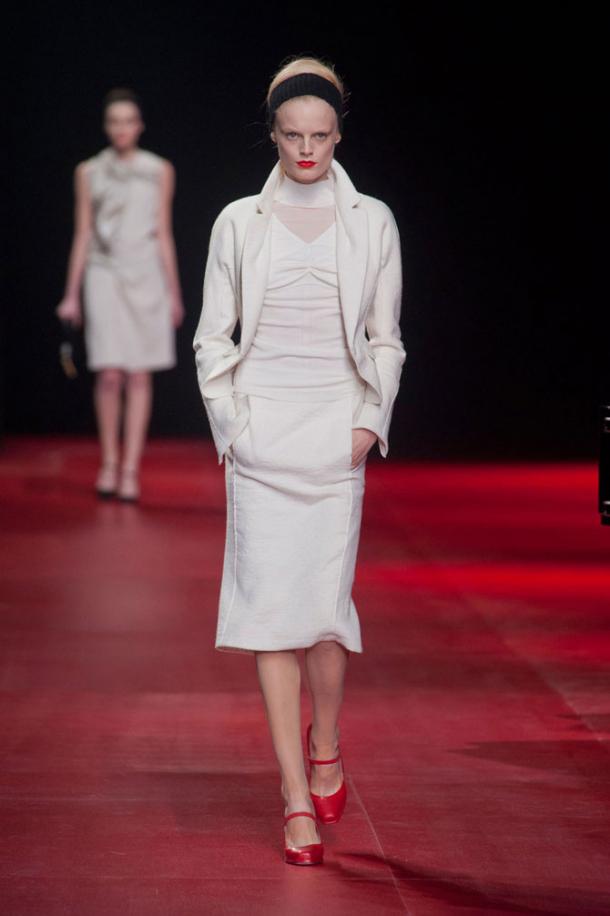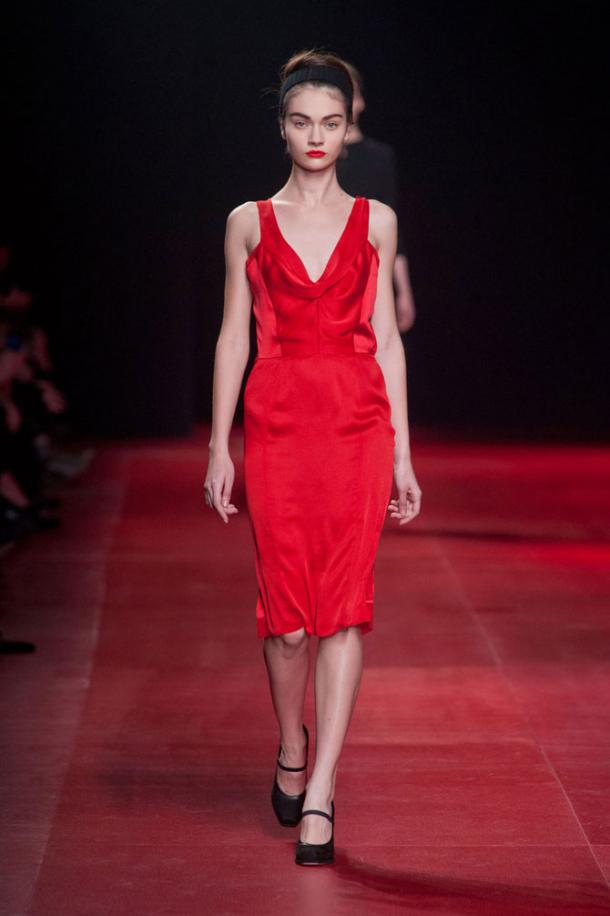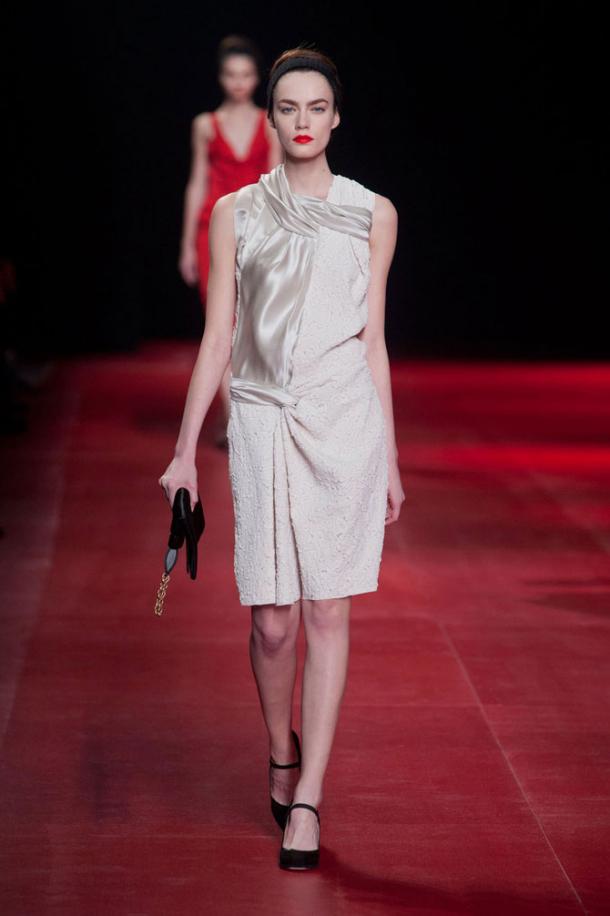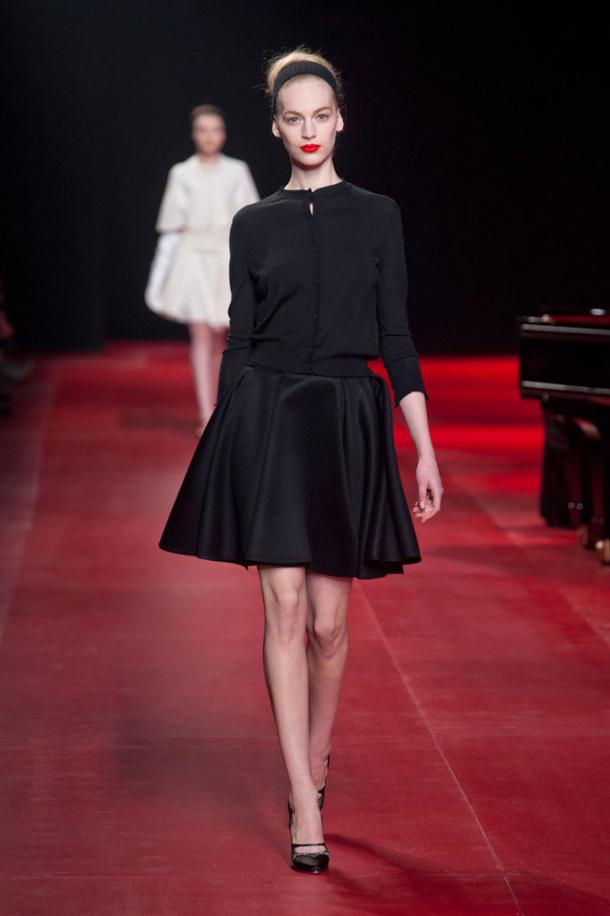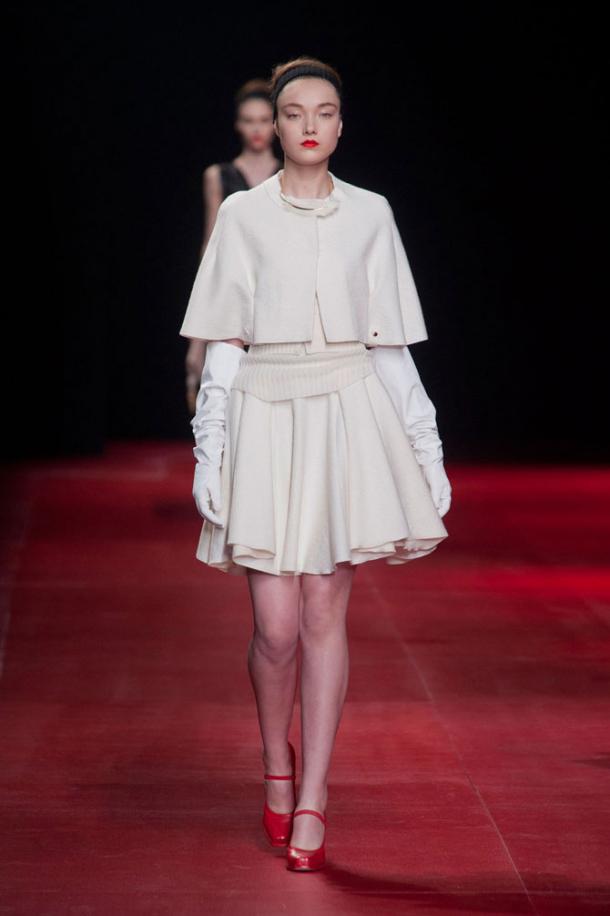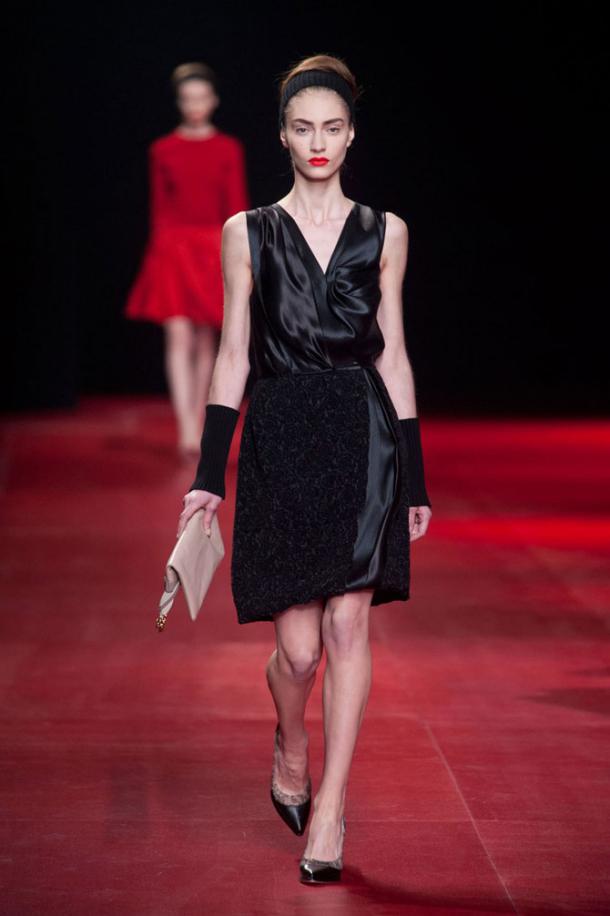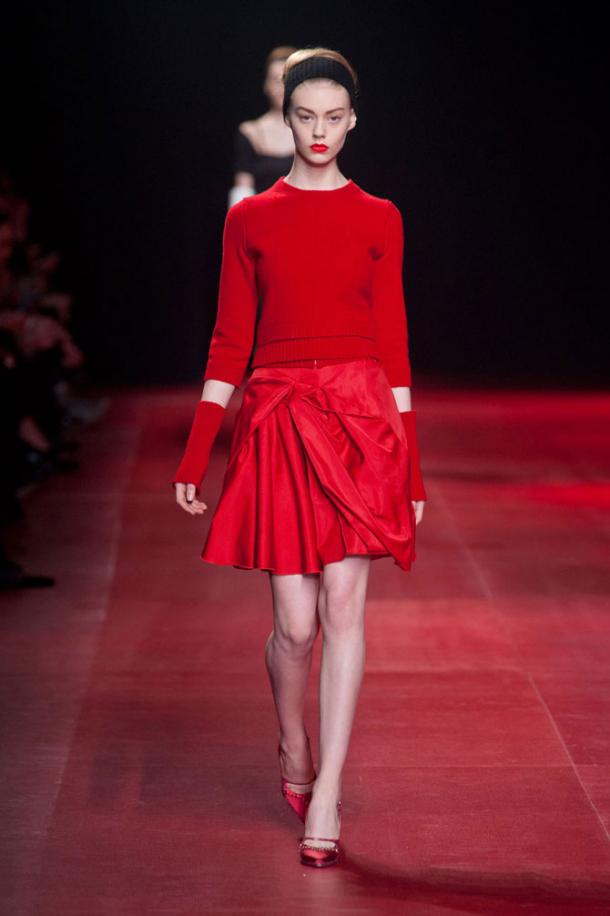 Sexy dresses, skirts and solntseklёsh pencil skirts, seductive necklines and revealing neckline, sheer fabrics and delicate lace, as well as the Basques and many other fine details have been presented in the collection of Nina Ricci fall-winter 2013-2014. This very feminine accent dominated the podium.
The first part of the collection of the audience saw chic cocktail dresses, emphasizing the silhouette, and at the end of the show, Peter Copping showed dresses of satin with impressive draperies and elaborate decorations.
Of course, evening gowns dominated in this collection, but on the podium were beautiful daytime ensembles: a lot of warm, soft and light luxury items such as knitted sweaters, coats with fur trim and jackets, tweed suits and knitted sweaters, stylish jackets and wool coats .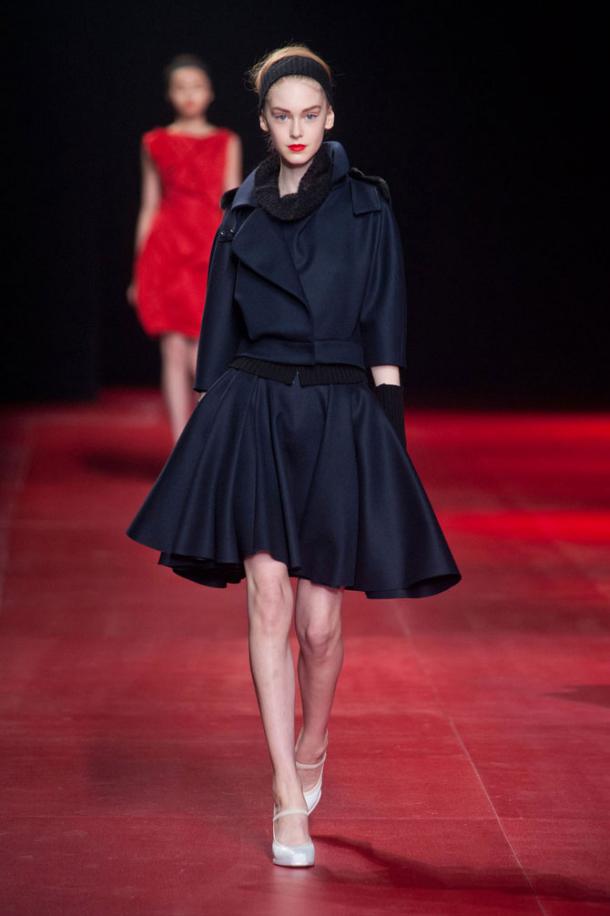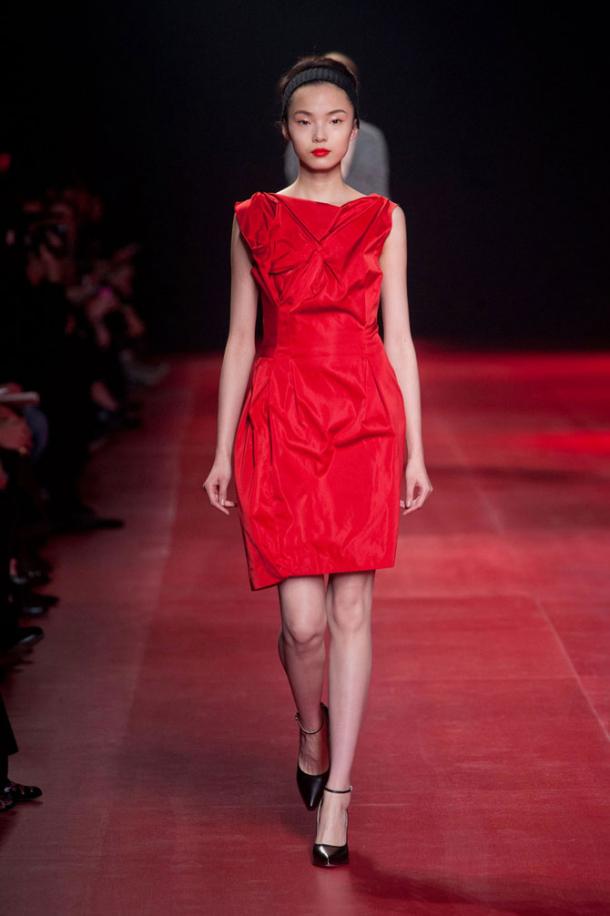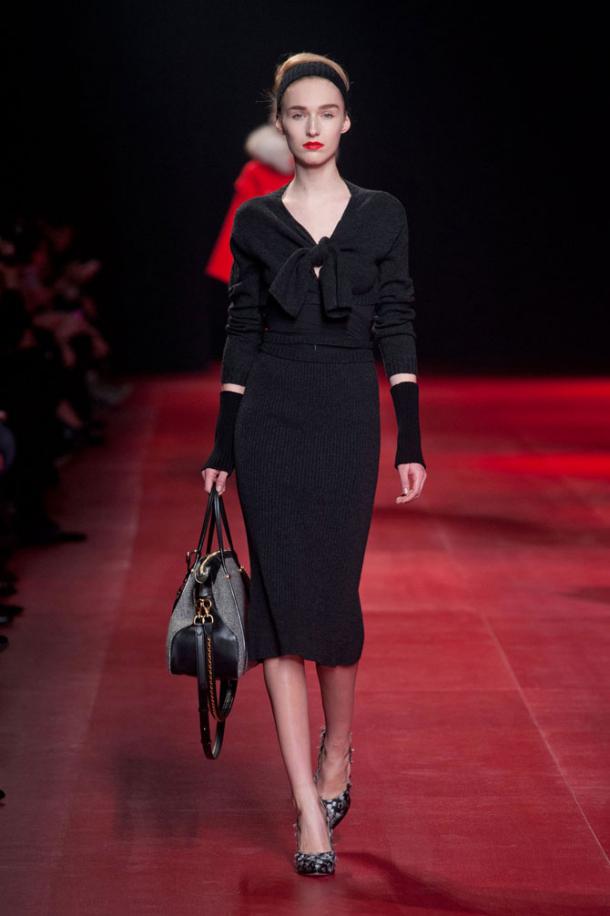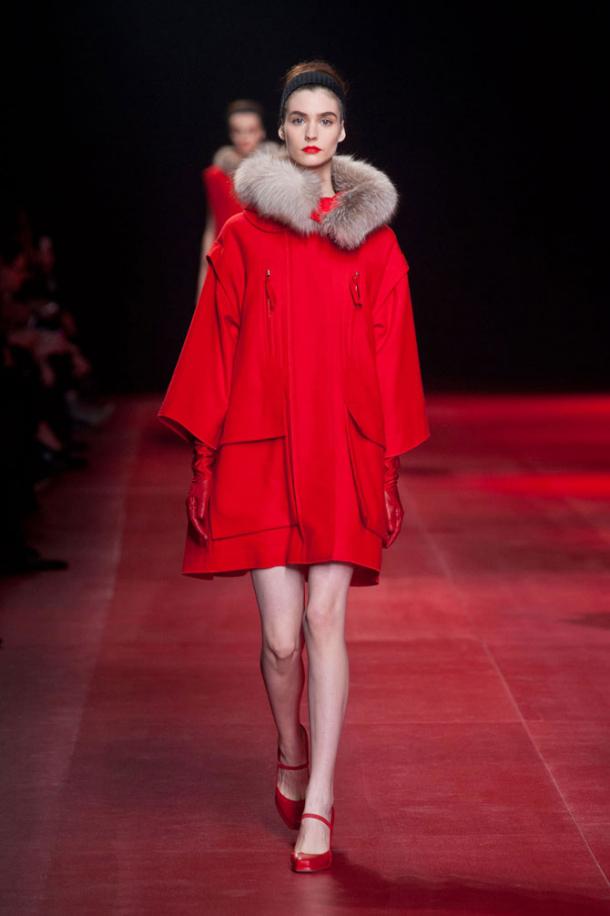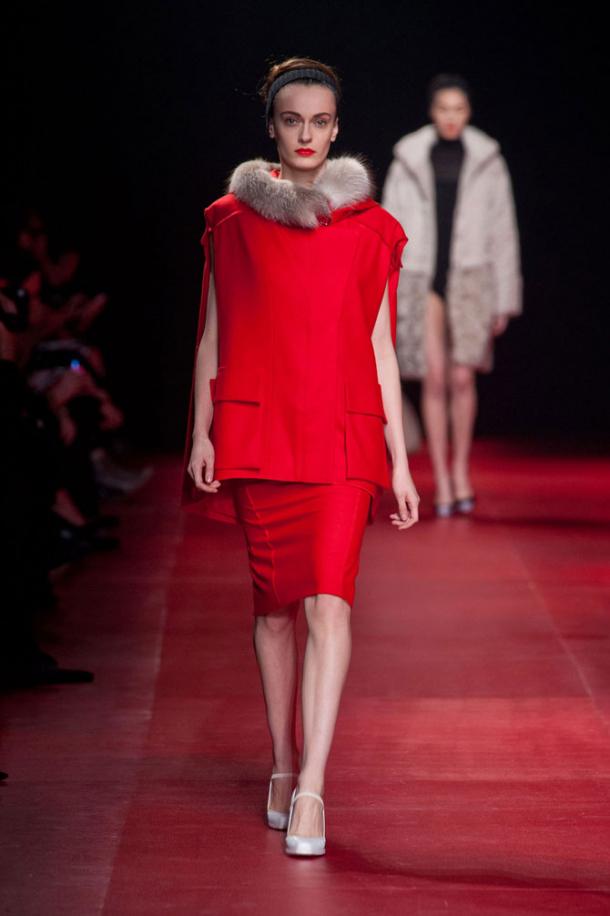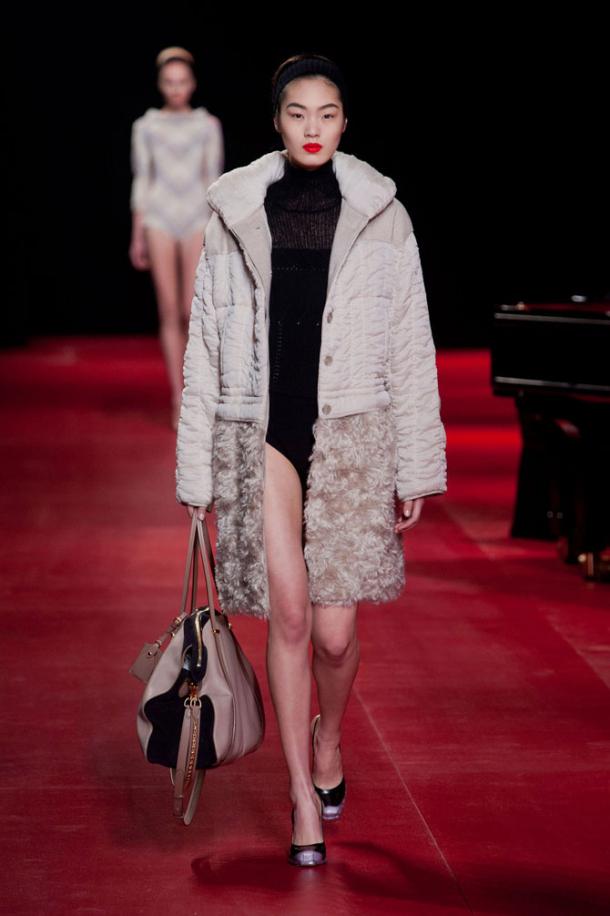 Fashionable color palette spoke of classical romanticism and included the timeless red, black and ivory, and gorgeous pastel shades of all colors.
Shoes, too, was a classic high-heeled shoes, handbags as well as the classical form - they were combined with fur bracelets, knitted cuffs and high gloves. As hats models were presented knitted bandages.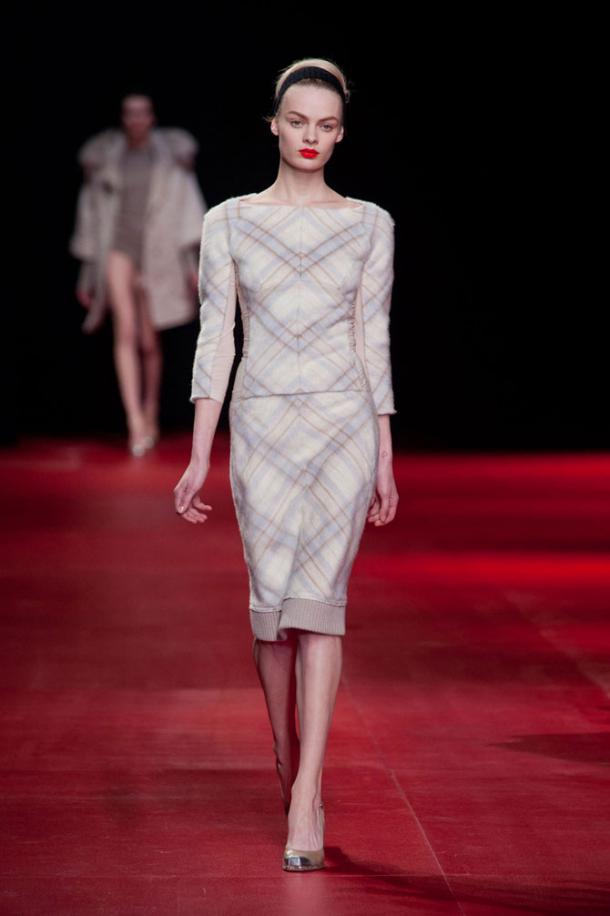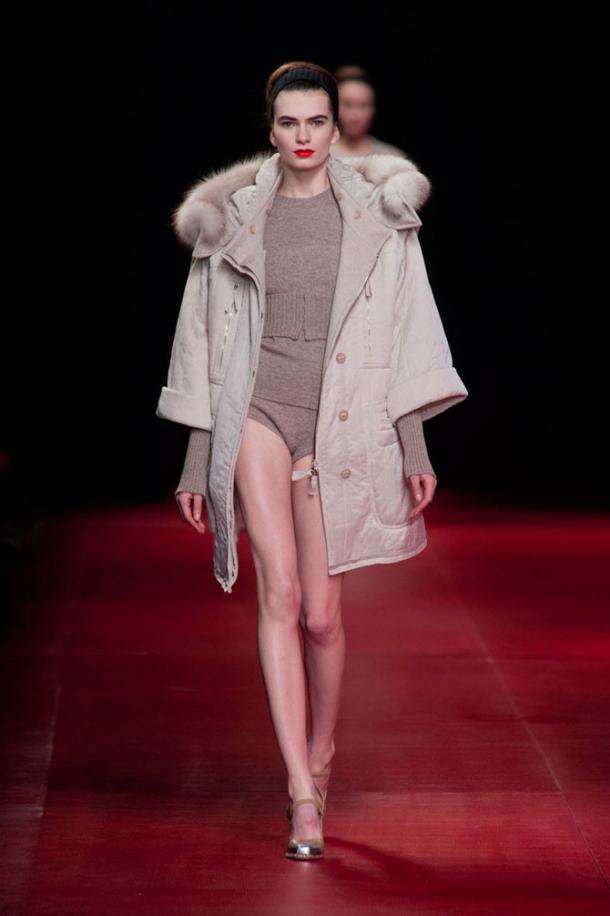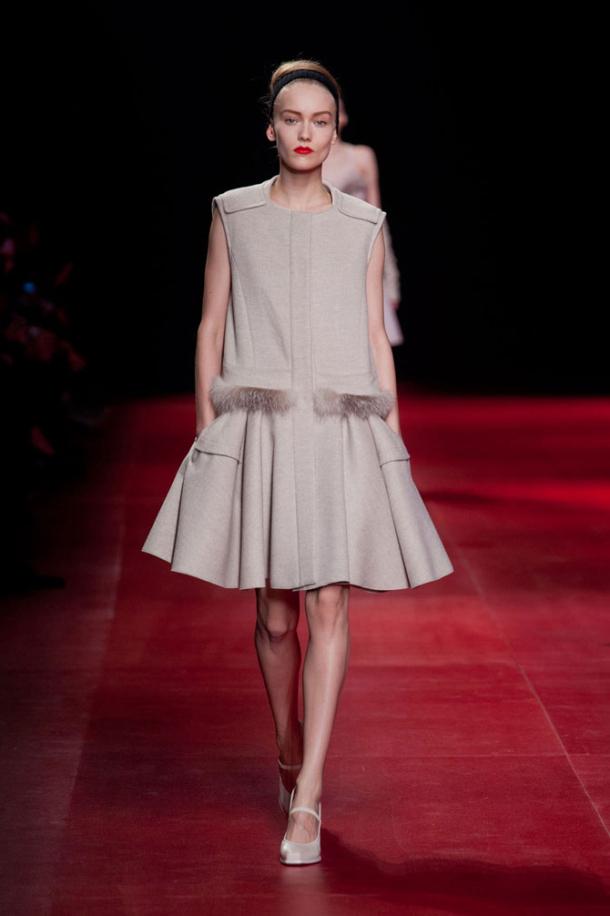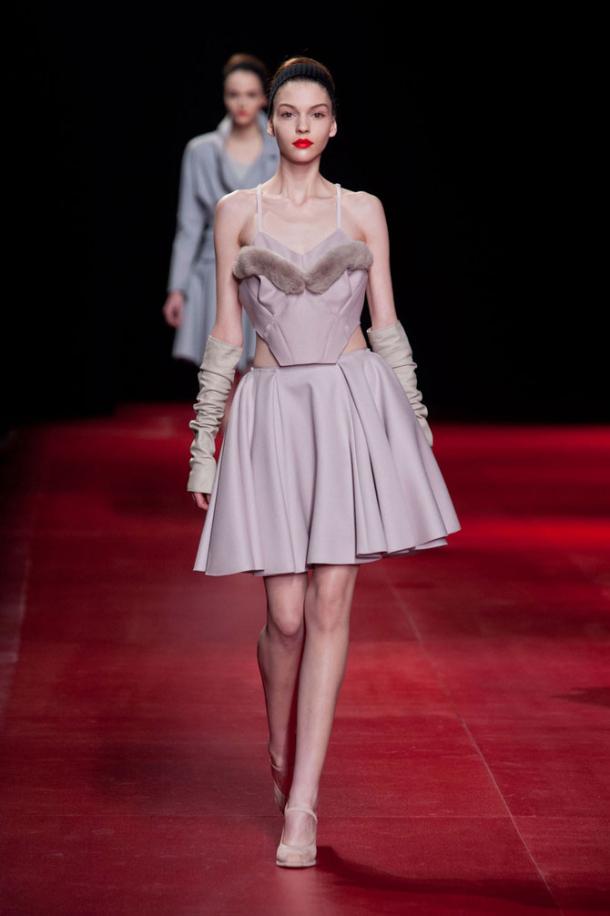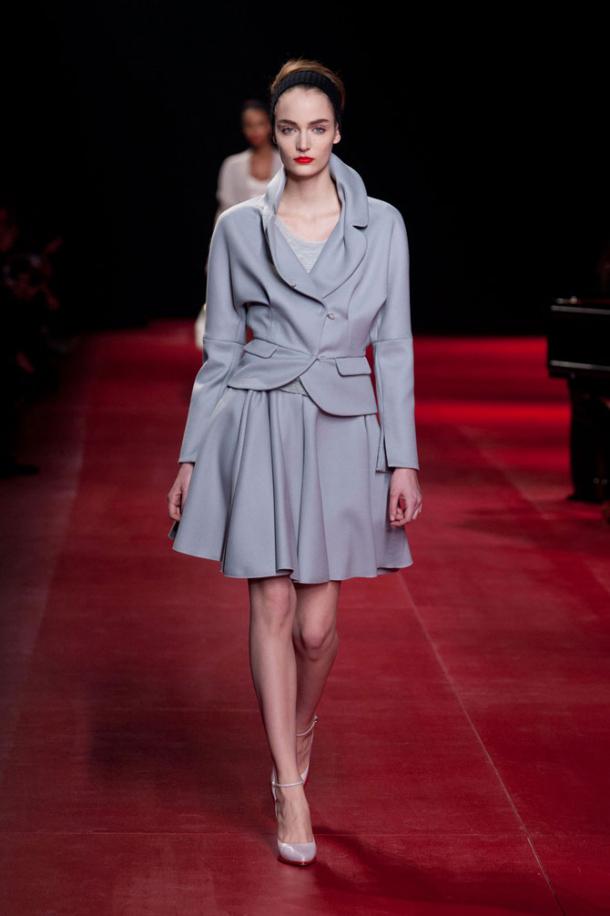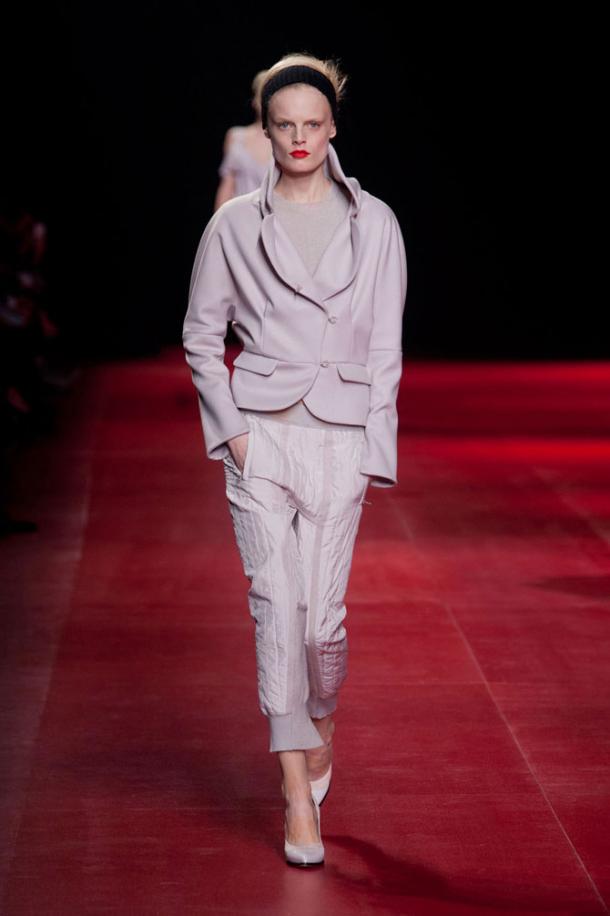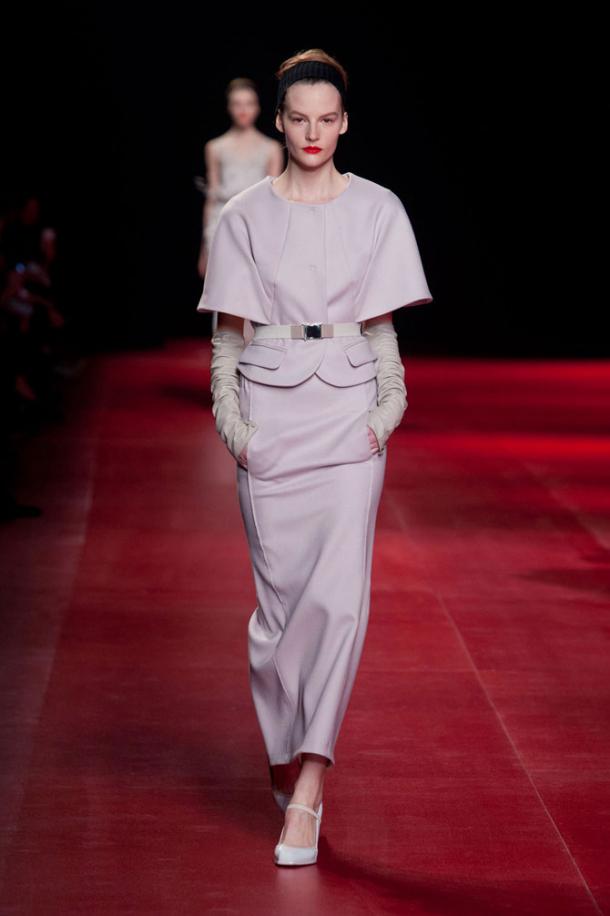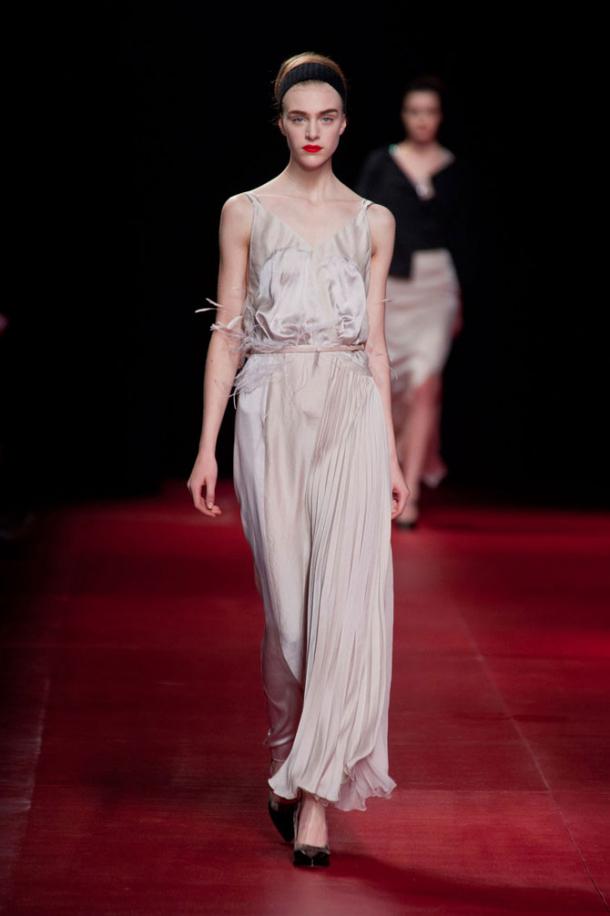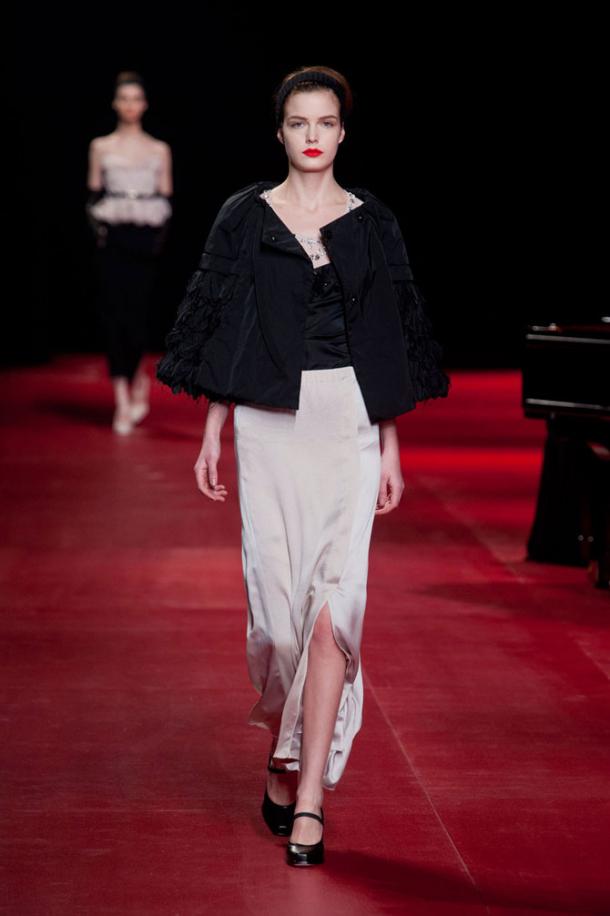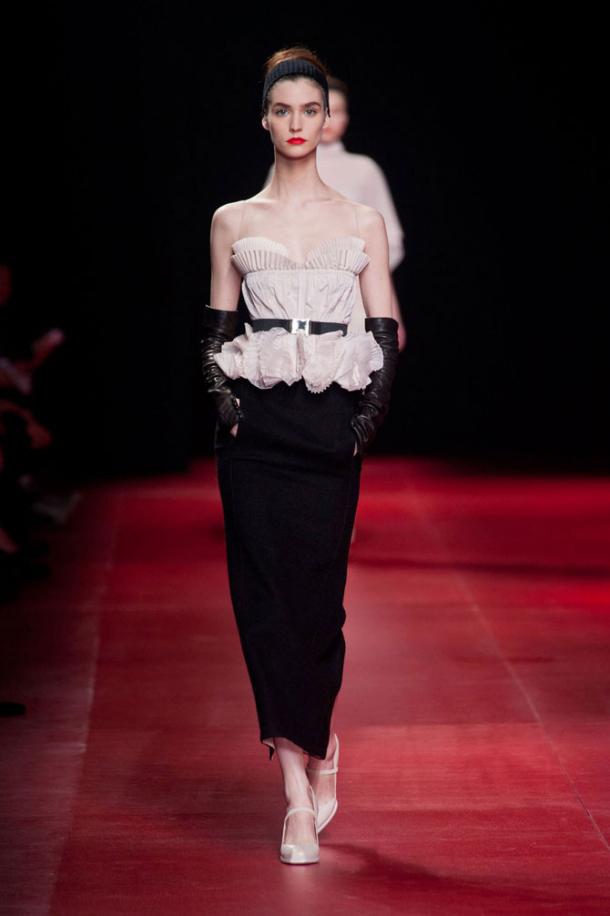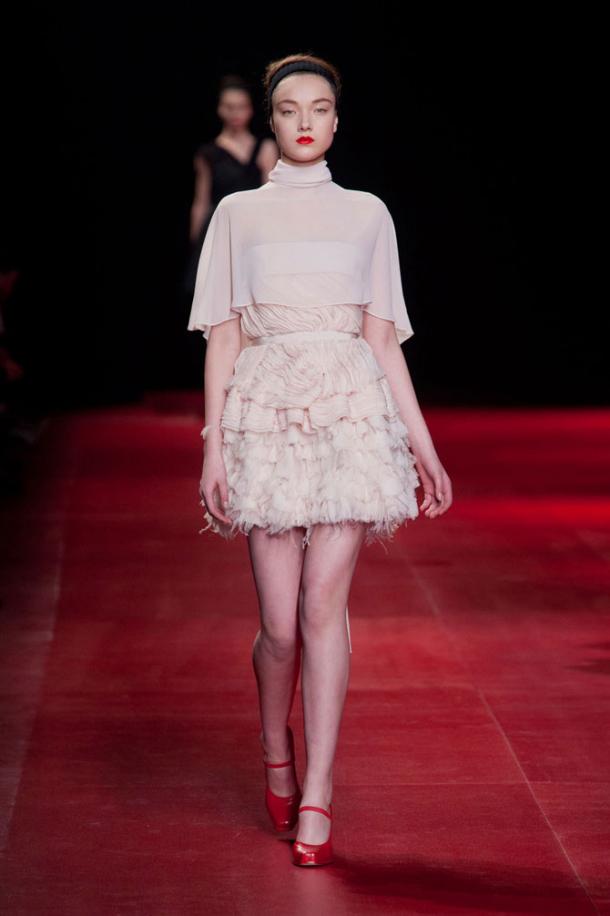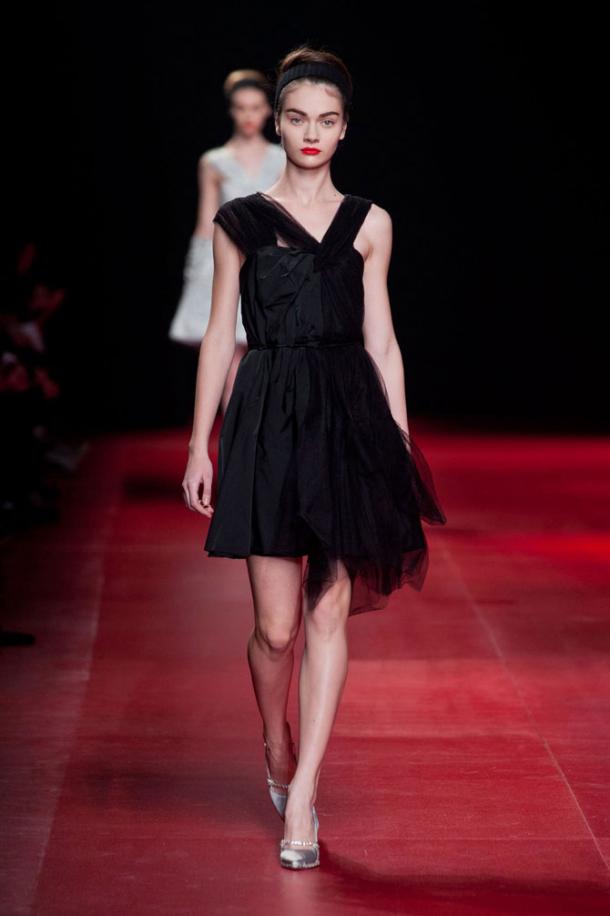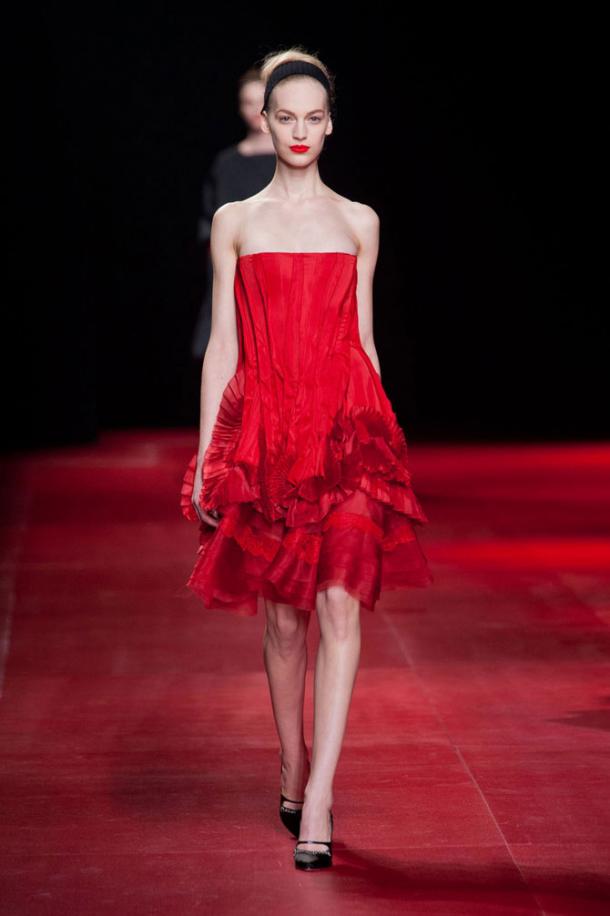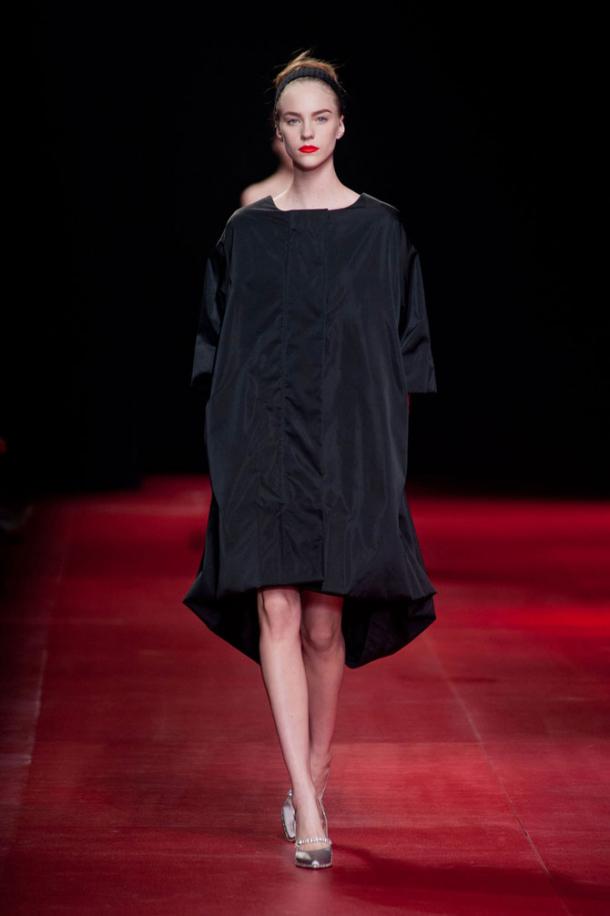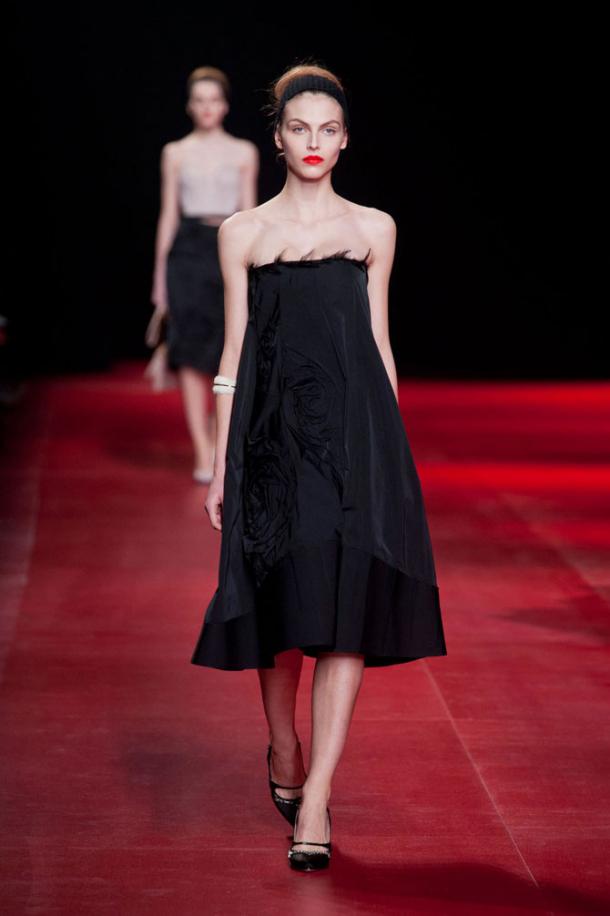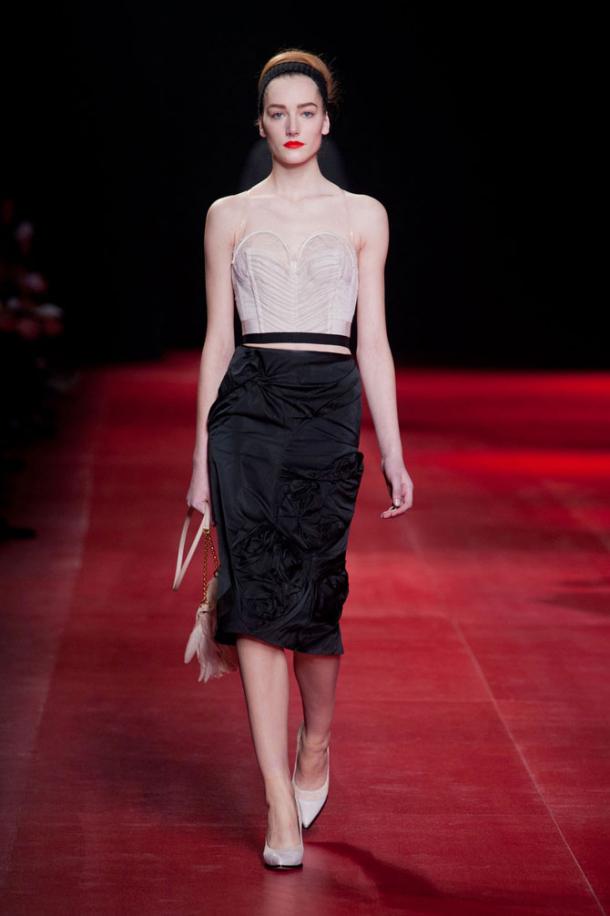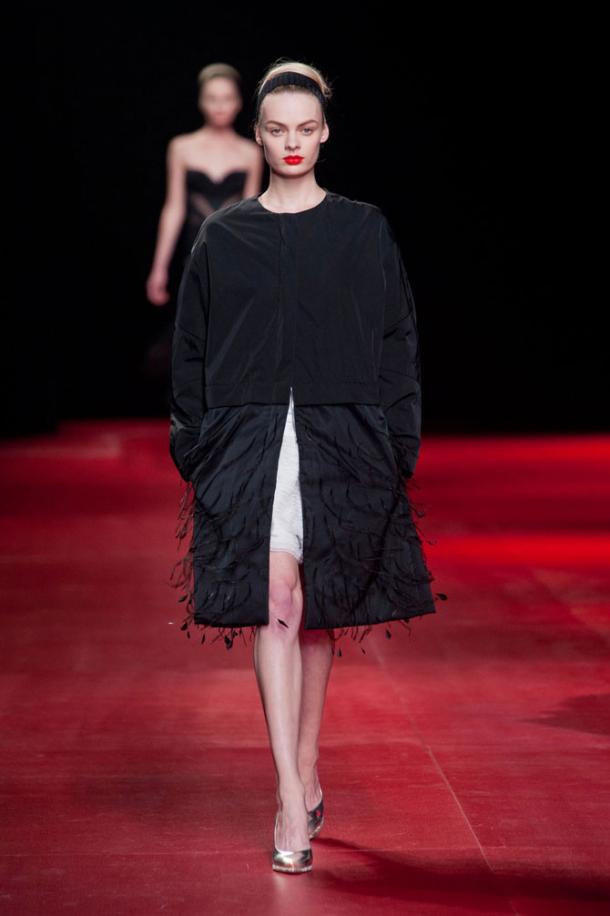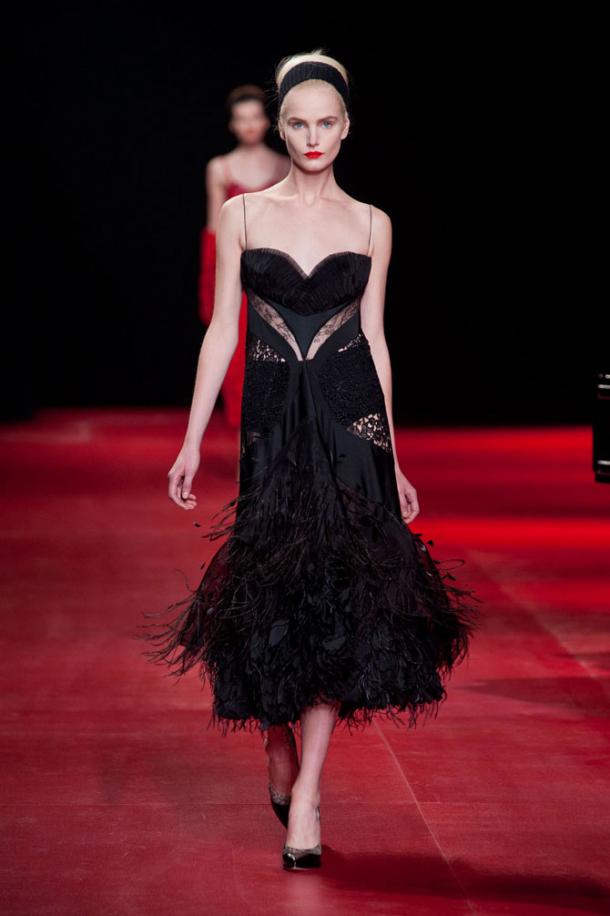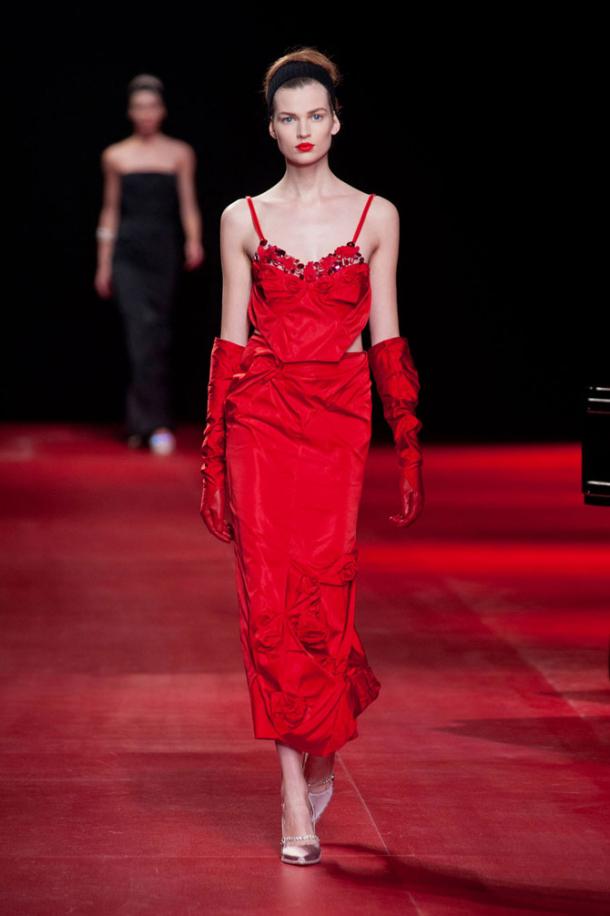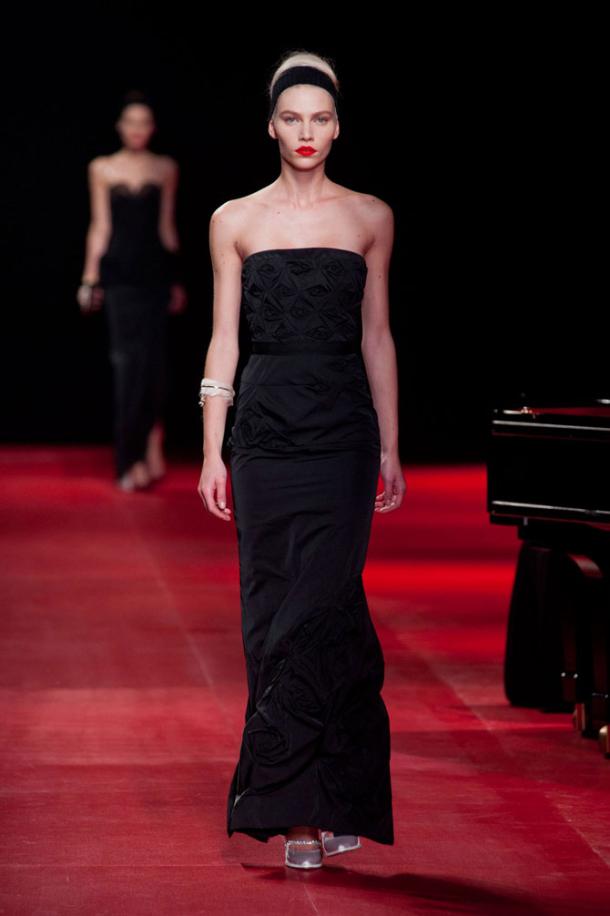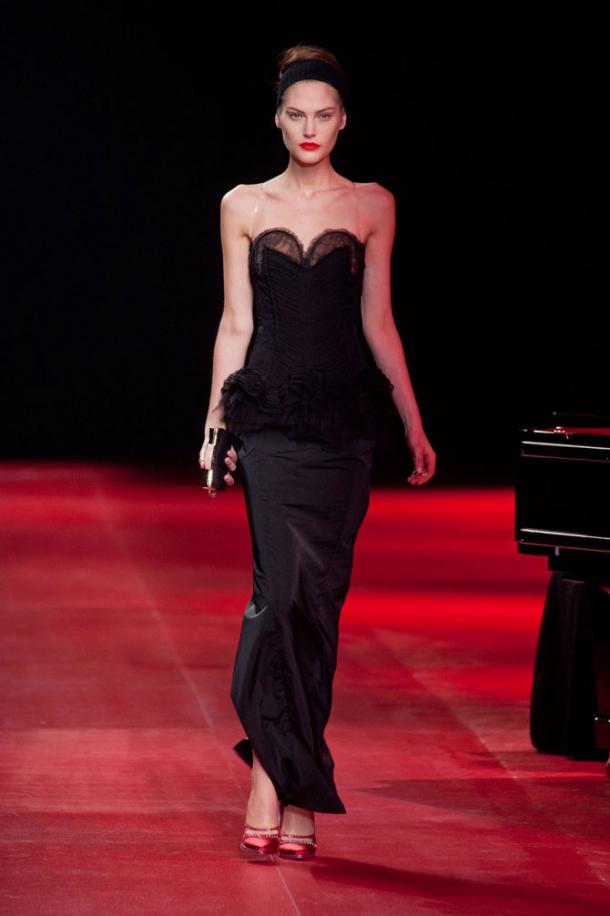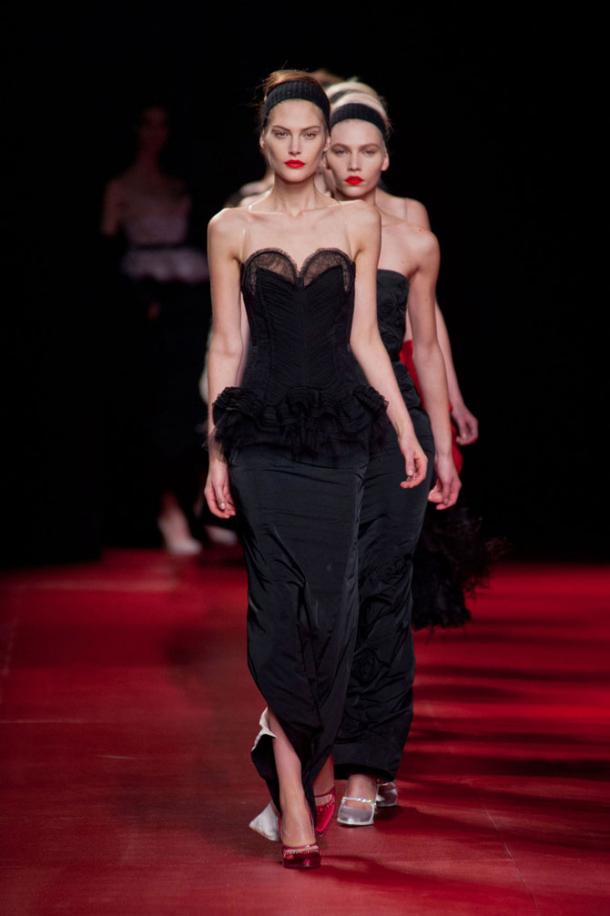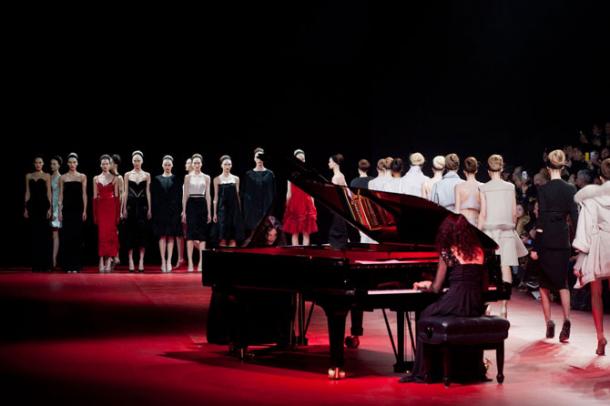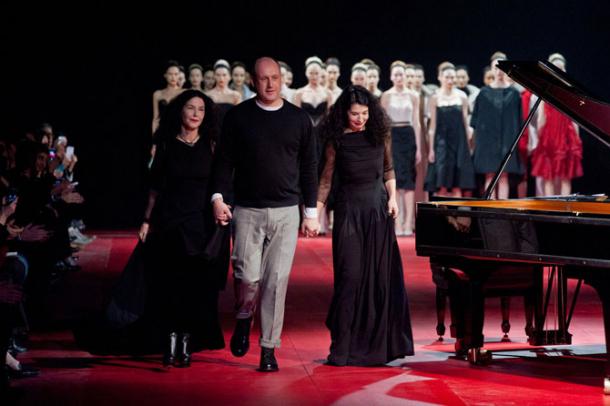 Guests show: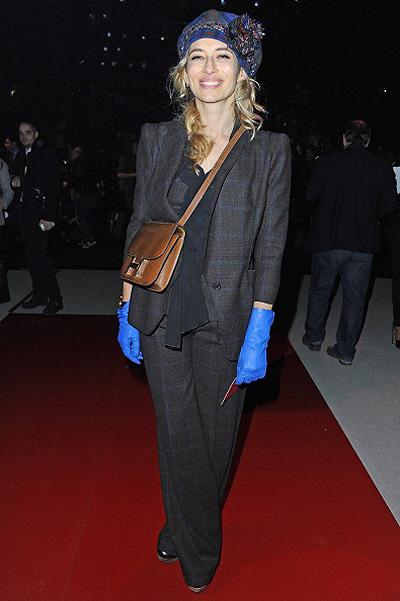 Alexander Golovanoff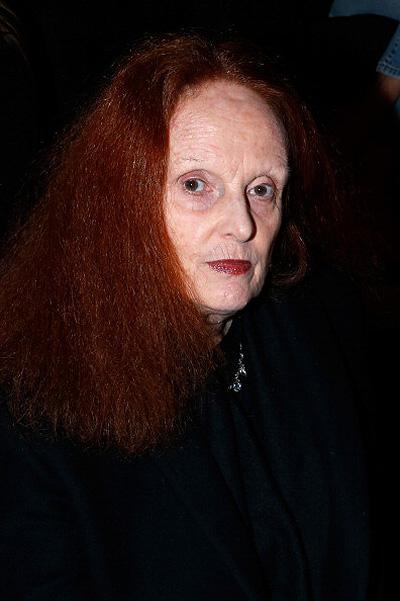 Grace Coddington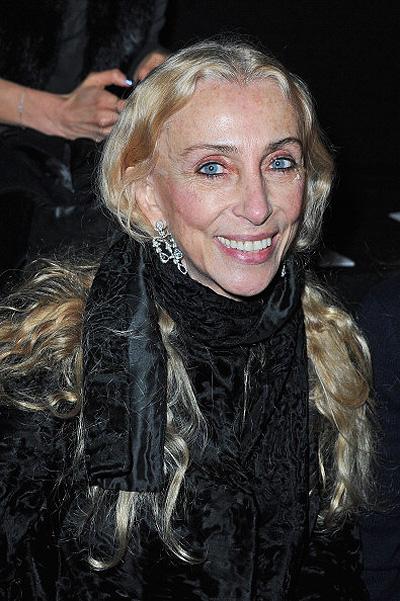 Frank Sotstsani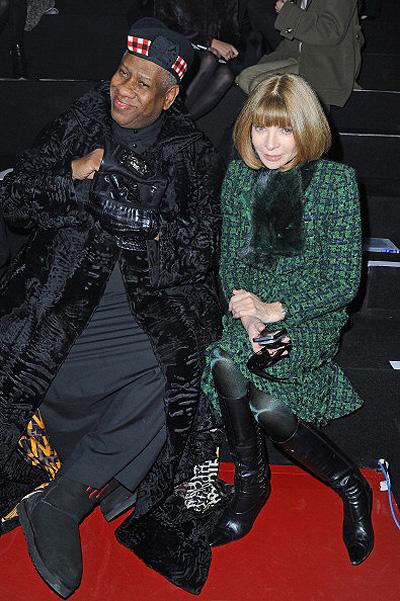 Andre Leon Telly and Anna Wintour