Would not want to be in the way these animals when they seek out food. In the wild tiger is waiting for tidbits and spotted their prey in seconds is next to her, turning into a ferocious beast.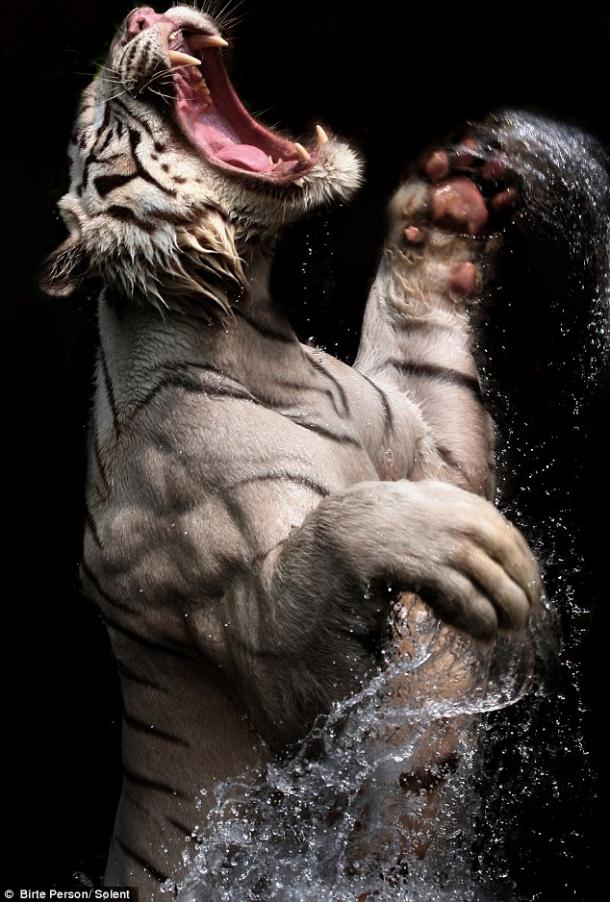 Australian photographer Birte Person (Birte Person) created a unique photo shoot Bengal tigers during feeding in a zoo of Singapore.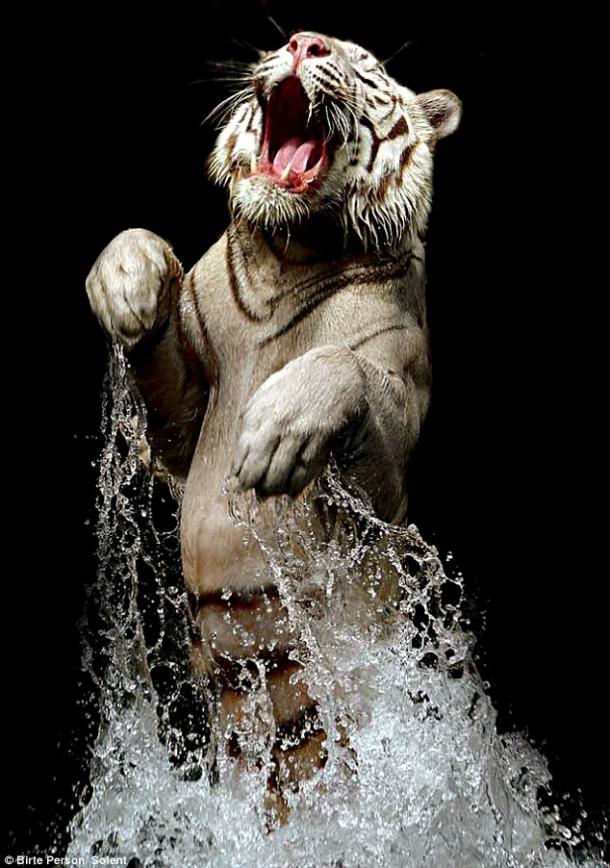 This series of images photographer invites all to the protection of the natural environment and its inhabitants. Bengal tigers are listed in the Red Book as an endangered species. Gene mutations provoked the appearance of white color with black and brown stripes, blue eyes and a pink nose.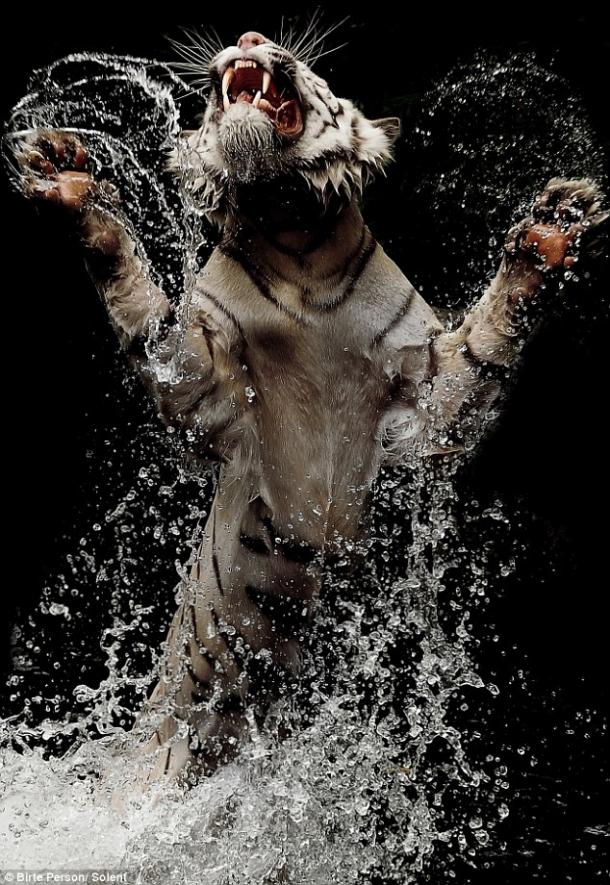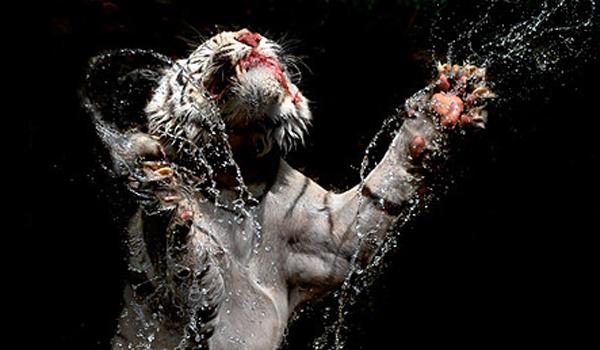 Photos taken by Birte Person, demonstrate a surprising combination of strength, beauty and natural instincts.