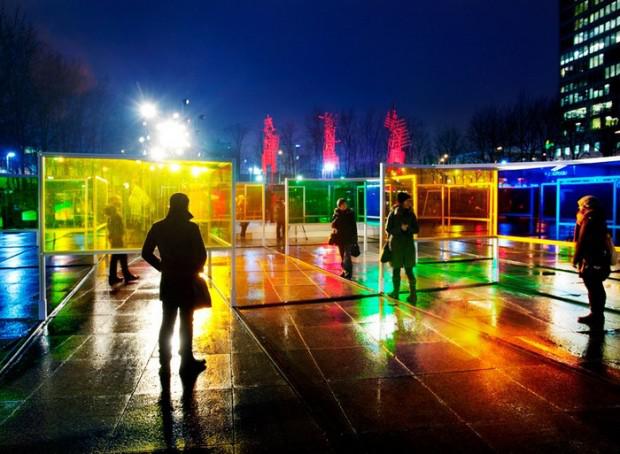 Parks and gardens are quite different. Sometimes, between them there is nothing in common! Compare, for normal fruit garden with a Japanese garden of stones. Here in Montreal recently appeared object Stained Glass Park, which, despite its name, has little resemblance to the "traditional" parkom.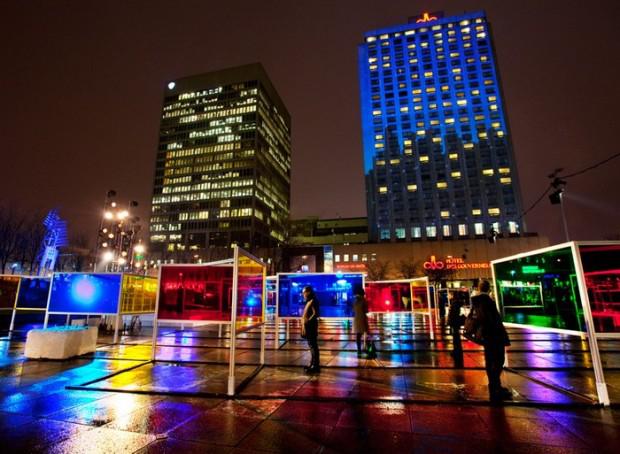 The fact that the Stained Glass Park - This park, where all the trees are structures made of colored glass, creating amazing visual effekt.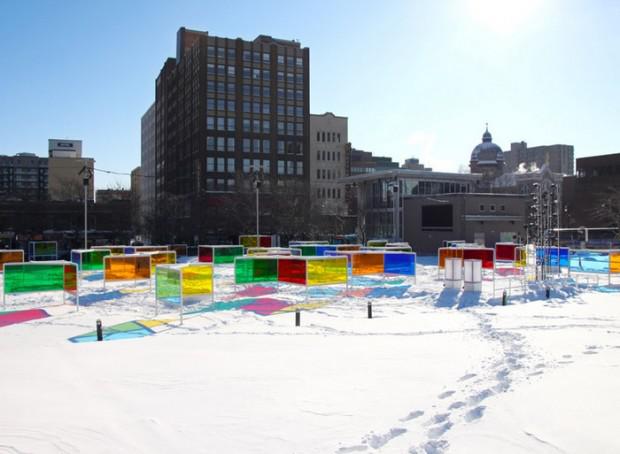 How do people go to parks to stay in the green, to be in the shade and relax a bit, and the Stained Glass Park you can walk to it in order to get new oschuscheniya.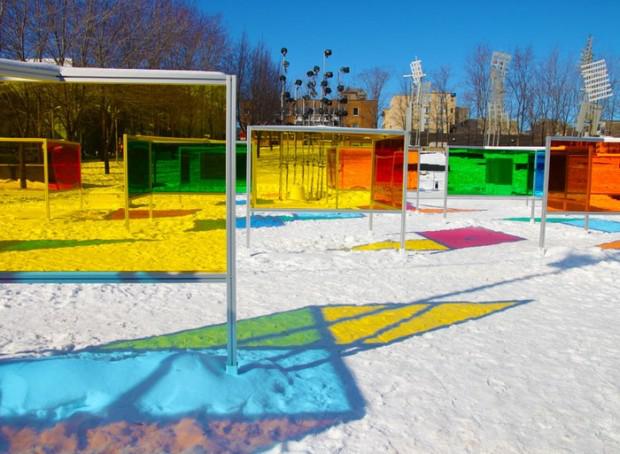 After all, modern cities are often gray and featureless, they can not be for anything to cling to look - all monotonous and uninteresting. In such cases, just the type of facility will help Stained Glass Park.
It is worth to take a walk on the "alley" of this unusual "Park" and you will get a huge amount of visual sensations, which are so lacking in everyday life. You will find yourself among the riot of colors that blend with each other, creating an incredible sochetaniya.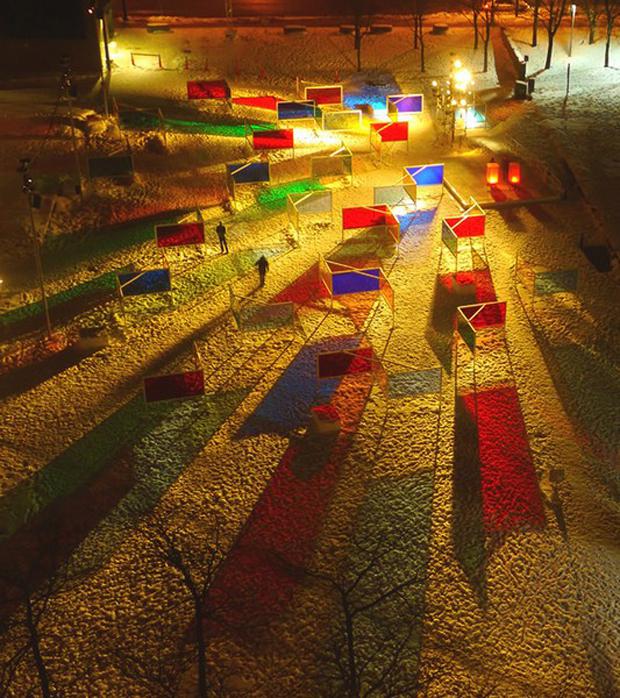 Colorful elements Stained Glass Park set in such a manner as to communicate with both natural and artificial light. Particularly impressive this installation looks in the dark when comes into effect a special light that turns the glass in the park quite a magical place! See also: New York park filled chetvernyashki. Park clay sculptures in China. In the park of the city of Dundee (Scotland) is a bench-Twitter. Ice and Snow Festival in Harbin.
Source:
www.kulturologia.ru/blogs/180412/16433/