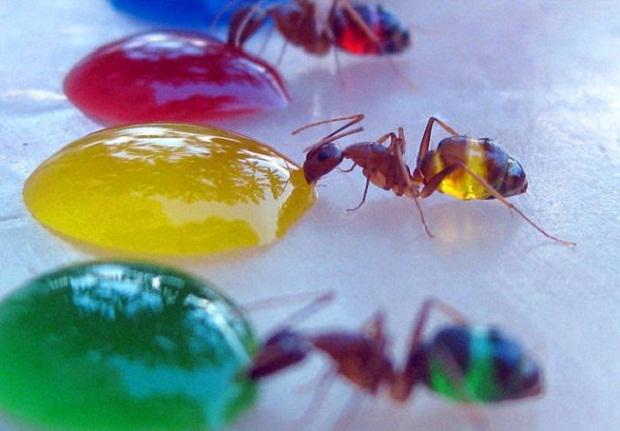 'You - this is what you eat' and ants - a literal example of this. Amazing Ants found Indian scientists can choose their own color. This is evidenced by these unusual photos.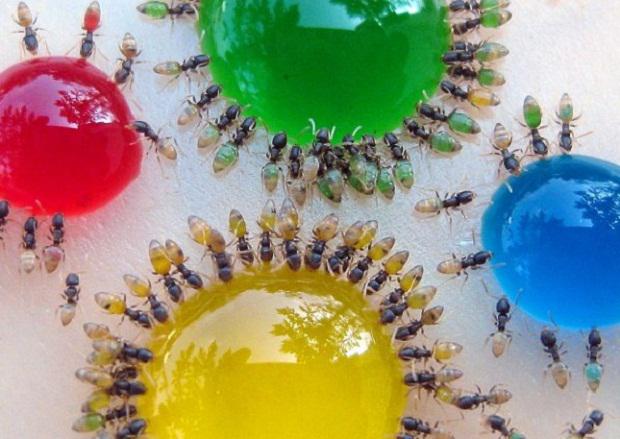 Bebu Mohammed, a 52-year-old scholar from South India, found that ants living near his home - transparent abdomens. The discovery was made by his wife, who spilled milk in the kitchen. Later he noticed that ants drunk droplets of milk - are white bellies. Bebu prepared colored sugar syrups and drops placed in the garden, near the muraveynika.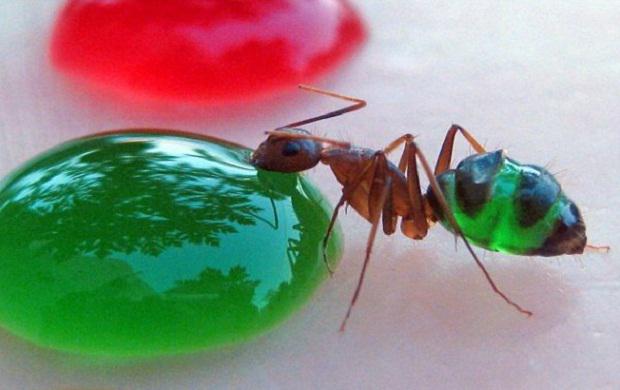 A few minutes after spraying droplets of these photographs were taken, which clearly shows that the ants take on the color of drunk liquid. It was also observed that the ants still prefer liquid lighter color, unless of course they have a choice. But in the dark ants prefer more vibrant colors, such as red or deep blue. See also: Indian city of Sadia attacked poisonous spiders aliens. Invasion of spiders after the floods in Australia. In nature, there smiling spider. Rare spider crab newly discovered 100 years later.
Source:
lifeglobe.net/entry/3253