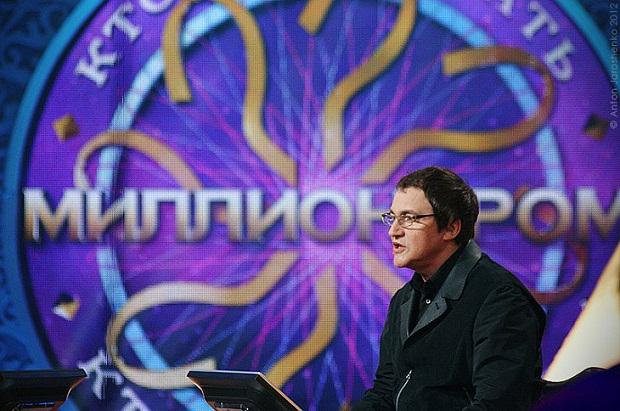 TV game "Who Wants to Be a Millionaire?" - survivor. Its premiere took place on 1 October 1999 NTV. Then the game was called "O Lucky Man!". Come on, let's see how to remove the transfer. Just shoot a few games, one after the other. Then they mounted and run the air at one time. Rent for a few days for the season ahead. To do this in a huge hall that's collected just such a flying saucer: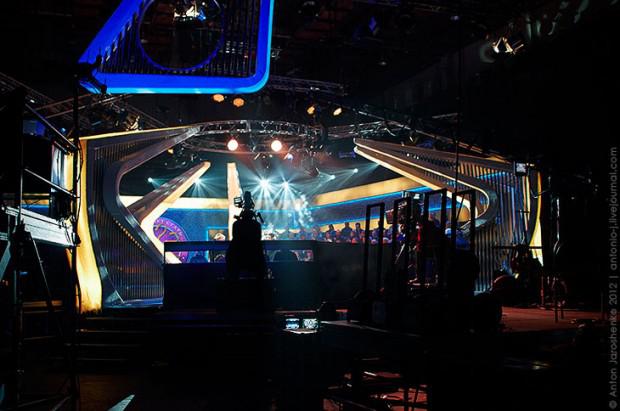 Not difficult to guess that all the main action takes place on the set. Off-site pitch darkness. In this twilight runs a large number of people: operators zvukoviki, svetoviki, decorators. Around silence. For any producer willing crashing head otorvat.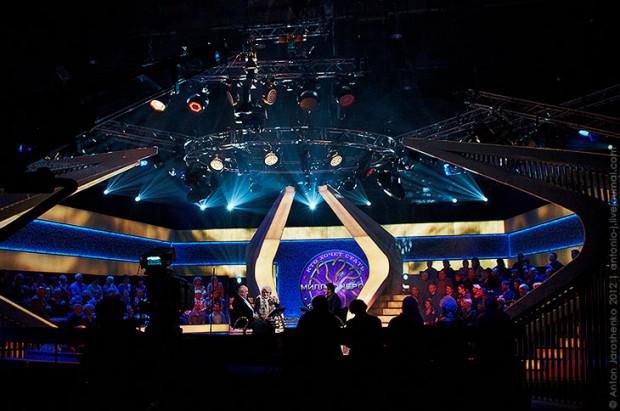 The first survey. Play Vladimir Vinokur and Leshchenko. Finishing touches on makeup before shooting - and forward: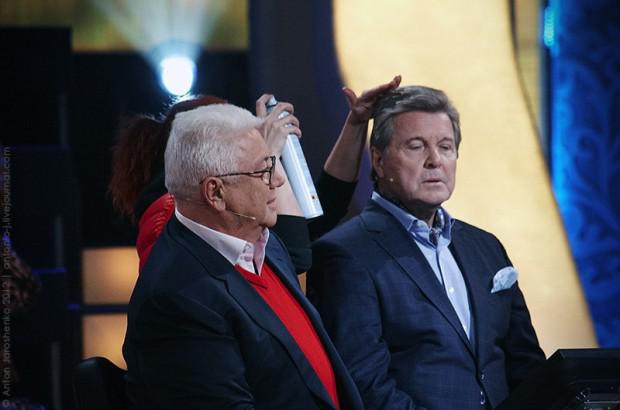 During the game, do not make duplicates - all living things. Stop shooting may decorators if some reinforcement has been dropped and the noise picked up. But then shoot on: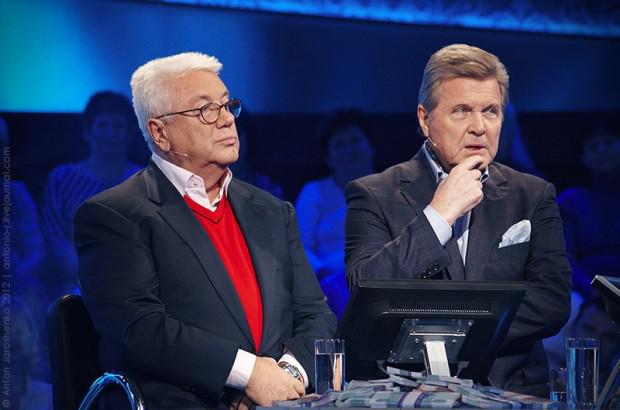 Leo Valer'yanovich sang: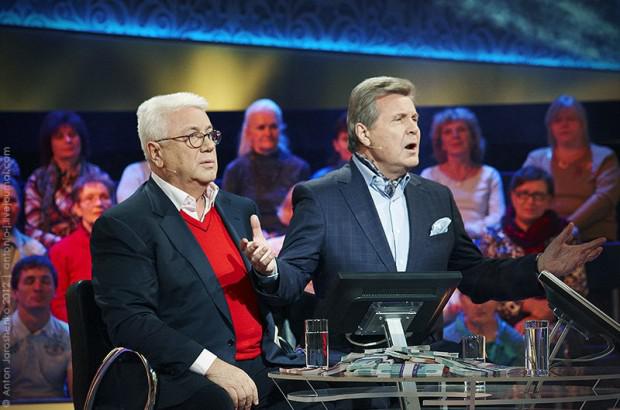 Vinokur had no choice but also to sing: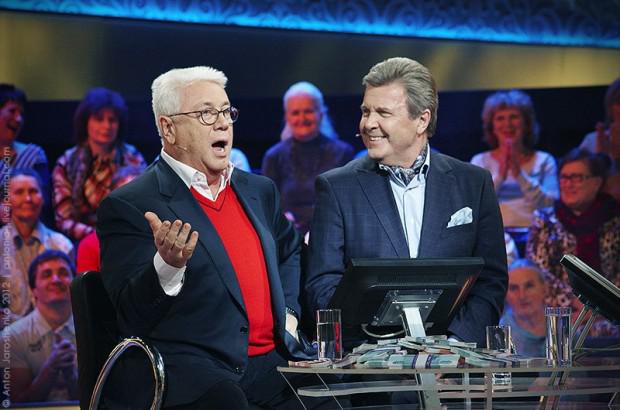 Vinokur with Leshchenko very deeply involved in the game and was very worried: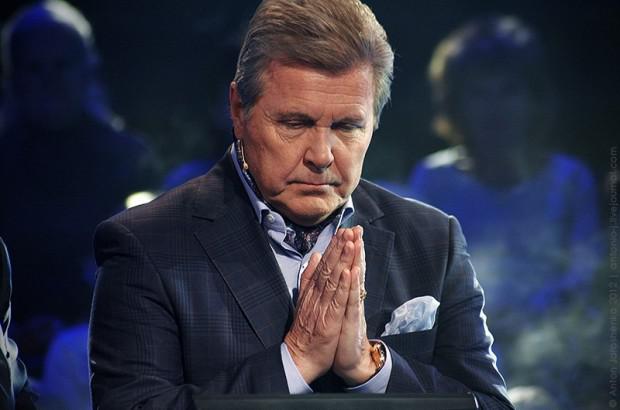 Break between takes literally five or ten minutes. During the break svetoviki corrected light: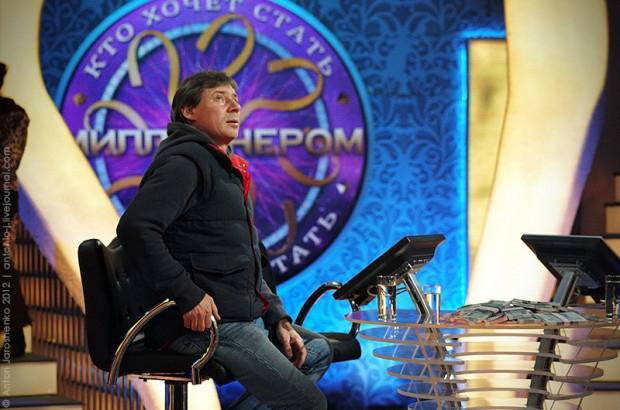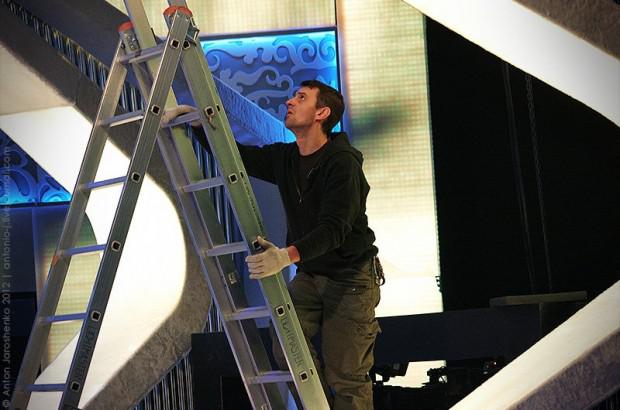 Make-up artist make-up corrects Dibrova: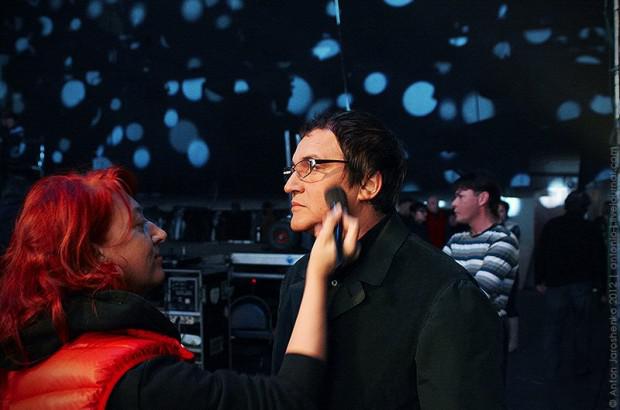 And removed the next transmission. At this time, trying to win three lemons Dmitry Sokolov and Elena Barshchou. The question was about the money, they are considering a bill for the answer: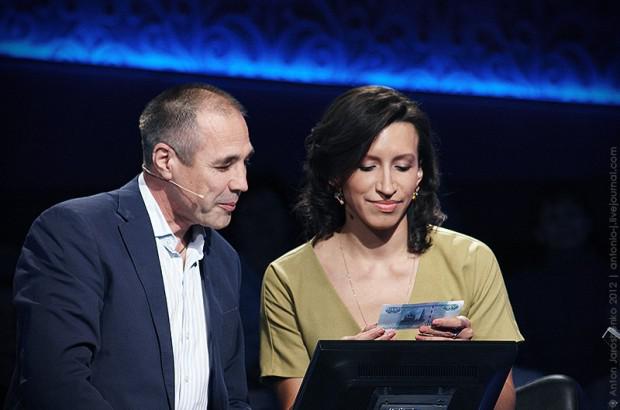 Sokolov, as always, in a way.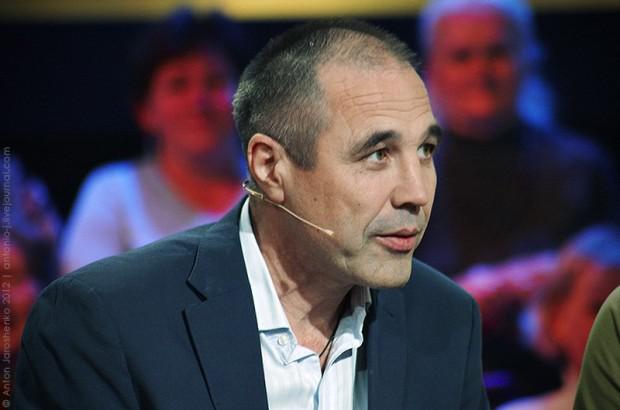 Type of Camera: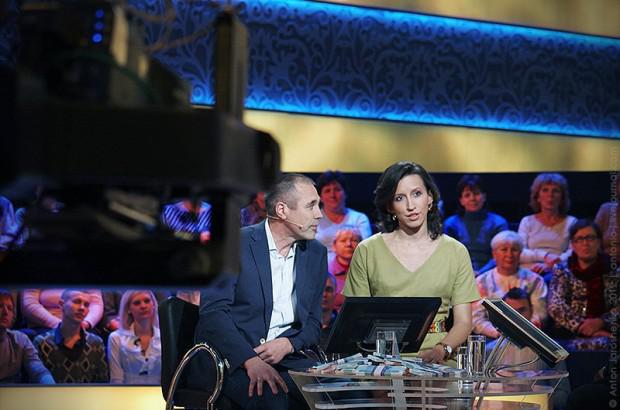 Speaking of cameras. The entire game is removed on a myriad of cameras. One of them on tap, it is with it, you can see all the wiring in the game: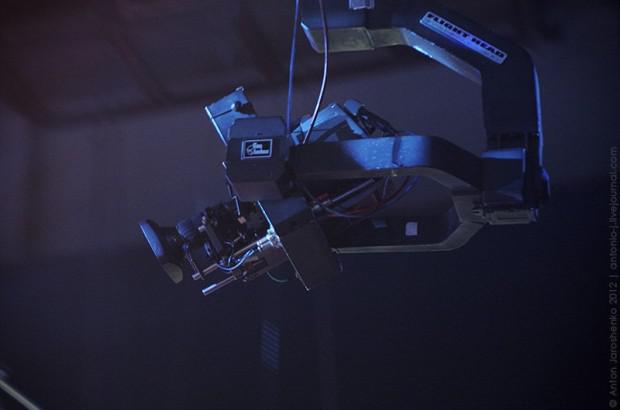 Camera top: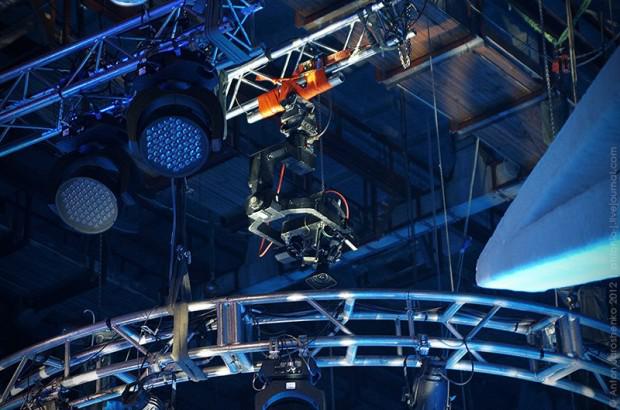 Right - the three planes guests. With these cameras you see plans for visitors in the game. On the left just sitting operators and plans to remove Dibrova: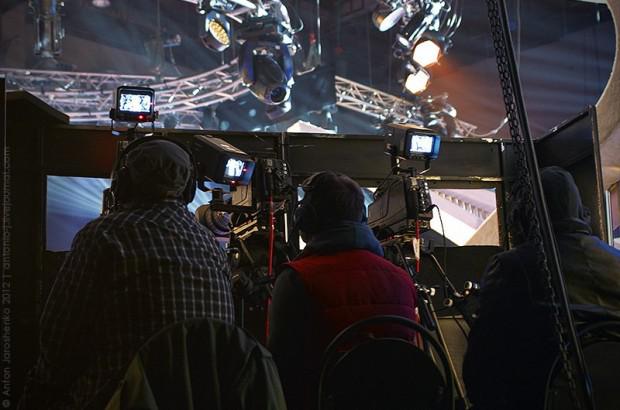 And one mobile camera. At times it is removed when the participants have already lost, when the game has just begun, some more highlights: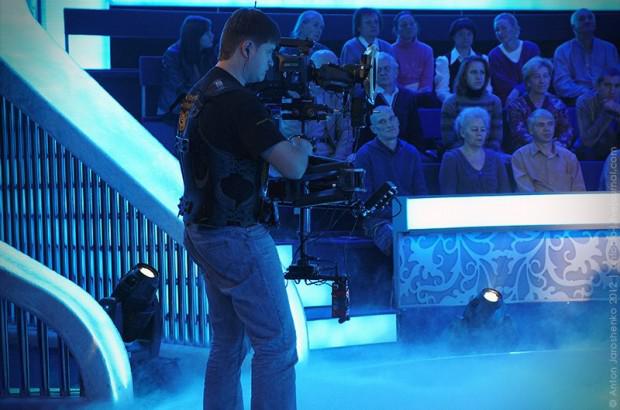 But the operator it is not often appear on the site. Spectators. Where are all these people? Is it true that they applaud only when they show their card? Viewers gain differently. There is a budget for extras, and the audience for the presence of a small amount is obtained. But there are those who come for free. As far as I know, many "green" theater schools, students walk in the crowd, so as to get noticed. During filming up, of course, impossible. During the break you can. And it's not scary story, it's working now. At the command of applause goes first. During shooting, slam themselves. And from their own motives. For example, when Leshchenko sang, applauded him without any commands. They say that when the players choose "help room", the audience say "pretend that the push buttons." Television!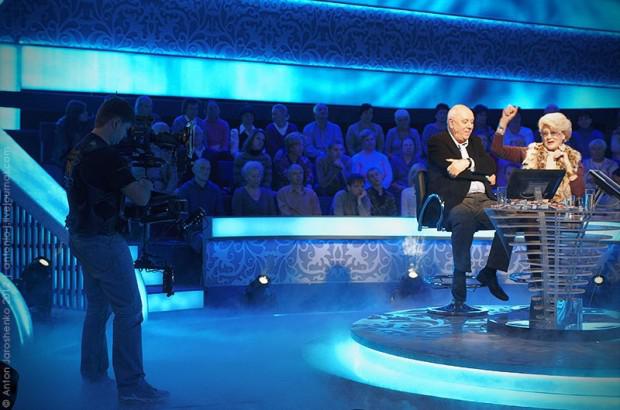 On this camera shoot the entrance passage of Dmitry Alexandrovich. "Good evening, this is the program" Who Wants to Be a Millionaire? "And today we have a party ..." - it is just in this picture: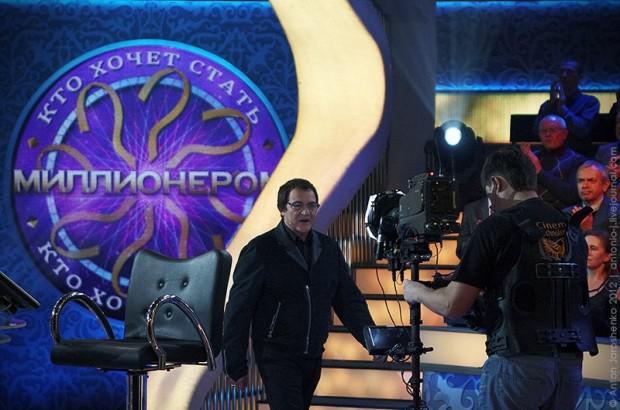 Elena Barshchou waving you: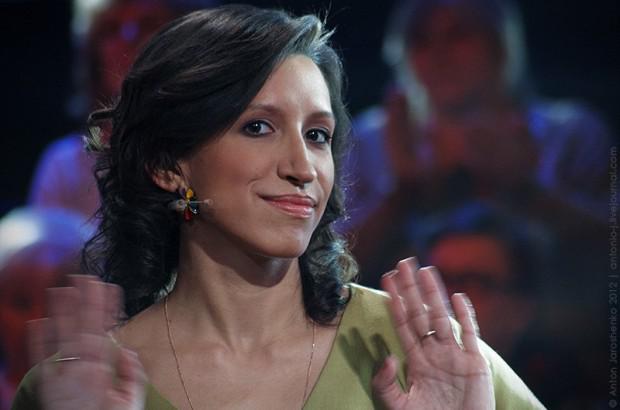 And in the dressing room Arkady Yining is already preparing for the next game. It makes a stunning bow: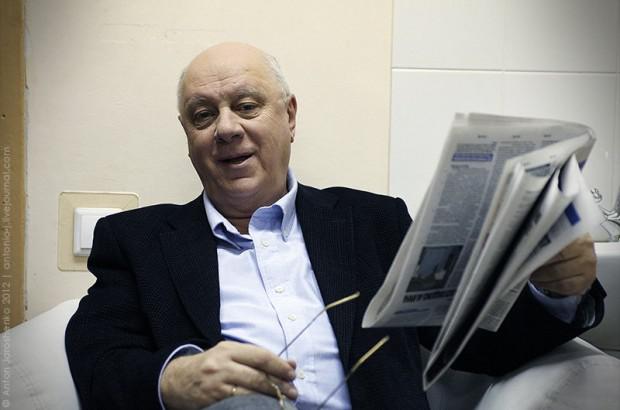 And the next game. Arkady Yining and Svetlana Druzhinin: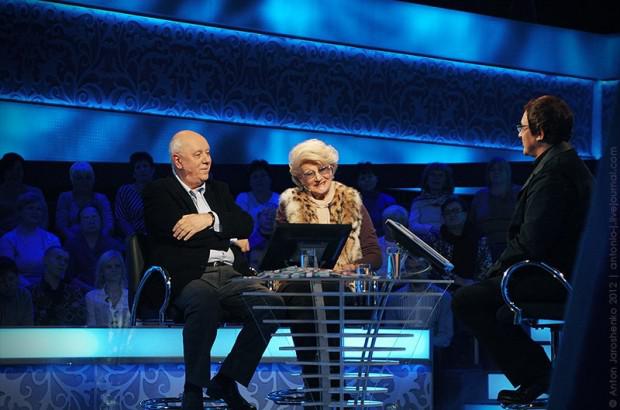 Source:
antonio-j.livejournal.com/433147.html