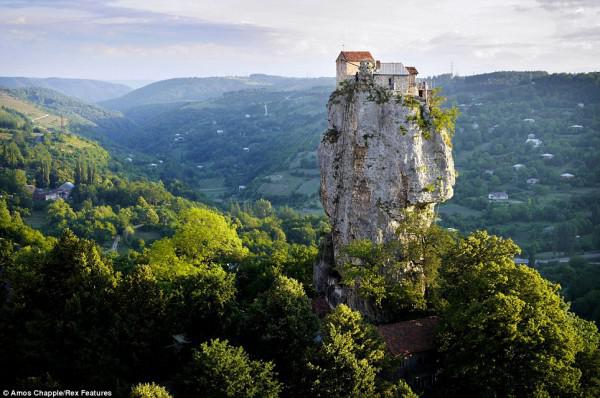 Maxim Kavtaradze 59 of his twenty years lived alone in a small house on the inaccessible cliffs in the mountains of Georgia. The food sent to him by a winch, and he continually prays redeems the sins of his youth, when drinking and sold narkotiki.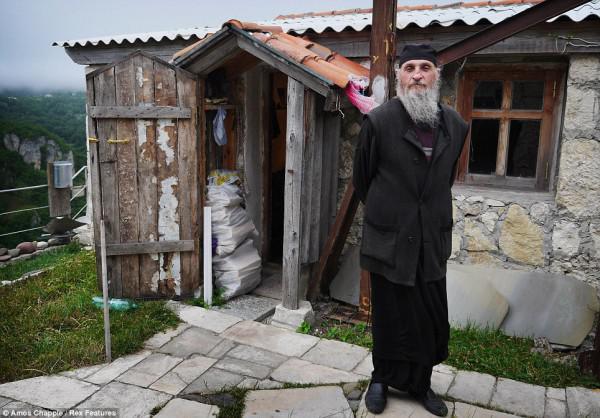 This place is called Katskhi pillar. Even in pre-Christian times it was shrouded in legends, and already the 5th century at the foot of the cliff there was the first church. Until the 15th century, when Georgia seized the Ottoman Turks, we lived here the so-called "Stylites» .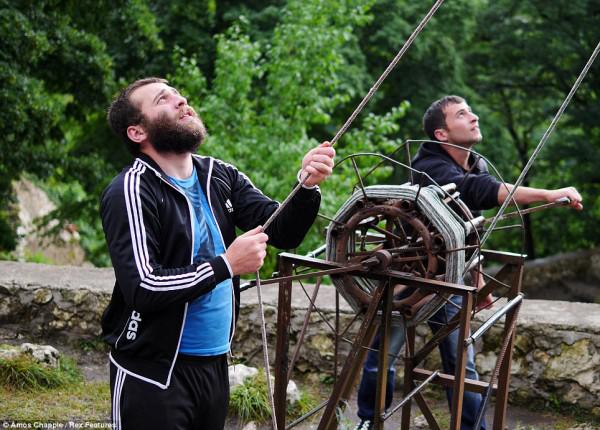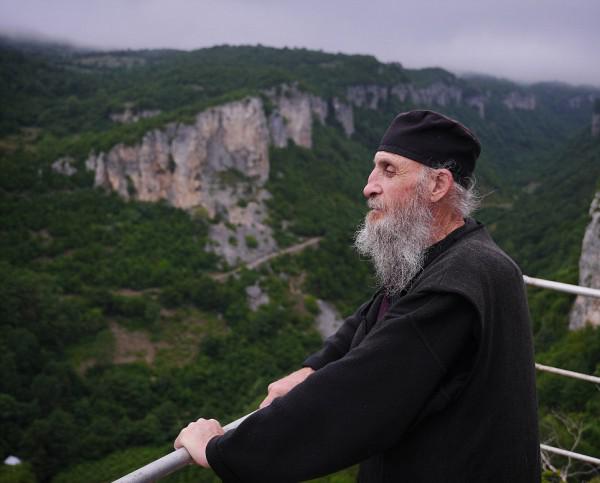 Skeet has long been in ruins, and it was a monk Maxim fought for his recovery: collected the money personally to equip territoriyu.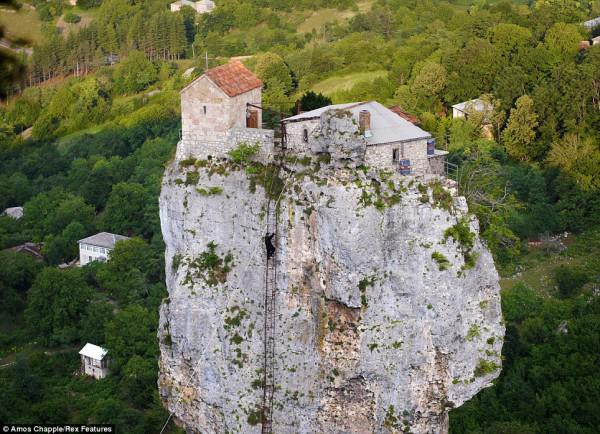 During the construction work was found a stone with an inscription carved on 12-13 th century - the prayer of a certain George, built a lot of the glory Bozhiyu.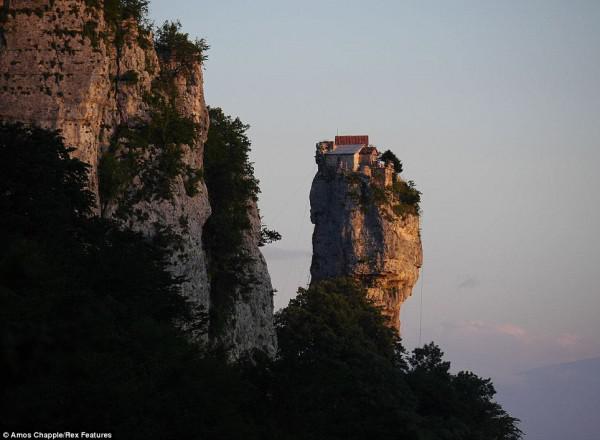 In 2010, he arrived in Katskhi Patriarch of All Georgia His Holiness and Beatitude Ilia II. He donated the old icon (on gold) Katshinskomu Prophet Elias Monastery. Medallion is a monk Maxim, then he will give it to his posledovatelyu.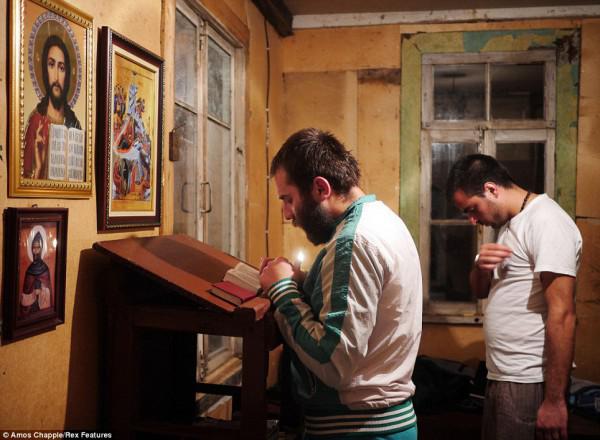 Interestingly, before Kavtaradze vows in 1993 worked as a crane operator, so that the height he is not afraid. He says at the top, he feels the presence of God. Here Maxim redeems the sins of his youth, when he was drinking, selling drugs and eventually landed in tyurmu.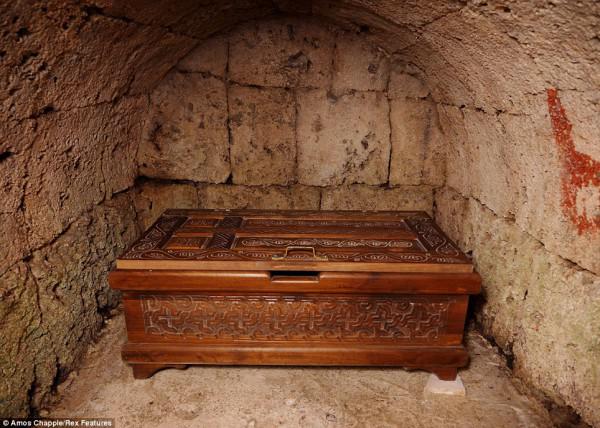 Monk visitors usually do not accept, and the photographer was worth a lot of effort to get permission to shoot the home of the famous Georgian hermit (namely had four days to pray for 7 hours per day, and wake up four hours before dawn).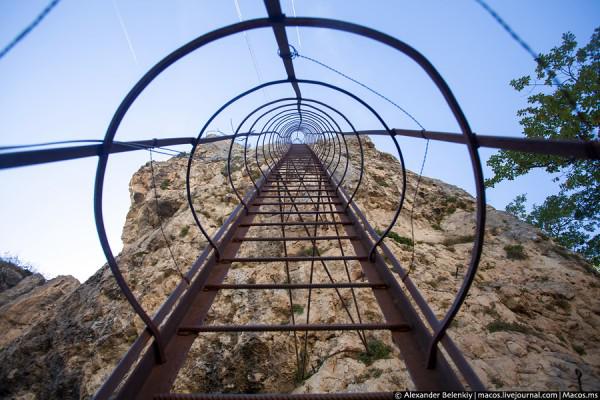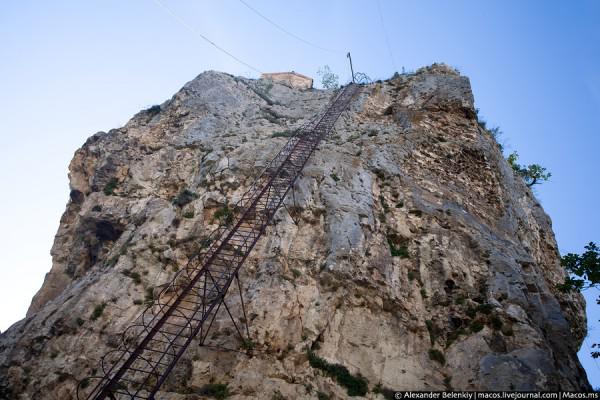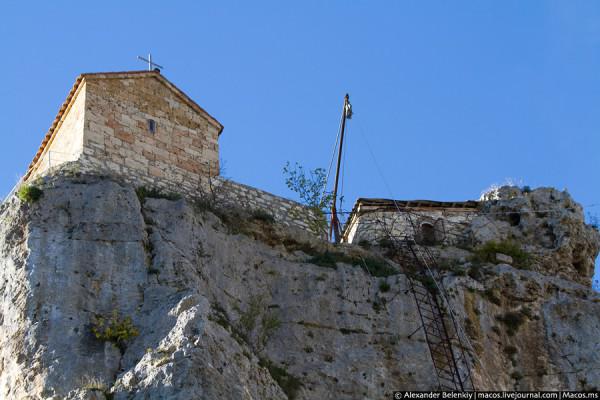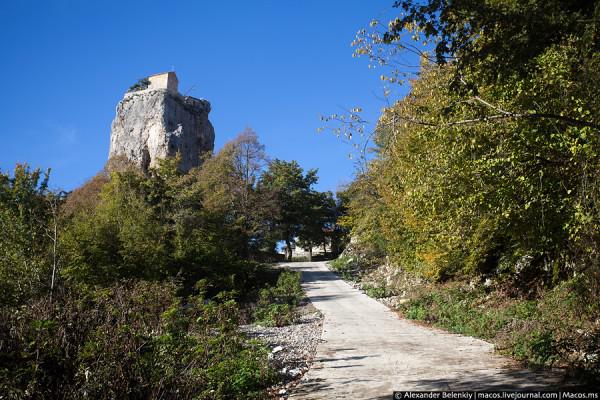 Source:
news.bigmir.net/life/748257-Blizhe-k-Bogu--kak-zhivet-monah-na-40-metrovoj-skale--FOTO-