Photographers talk about their best and favorite photos
Romulo Rayon: "I was in a sea cruise in Walvis Bay, Namibia. Watching dolphins, seals, moon-fish, cormorants, and did not even think about how to take pictures. But then the captain threw a piece of fish from a boat, and I was lucky to photograph this pelican just at the moment when he caught him ».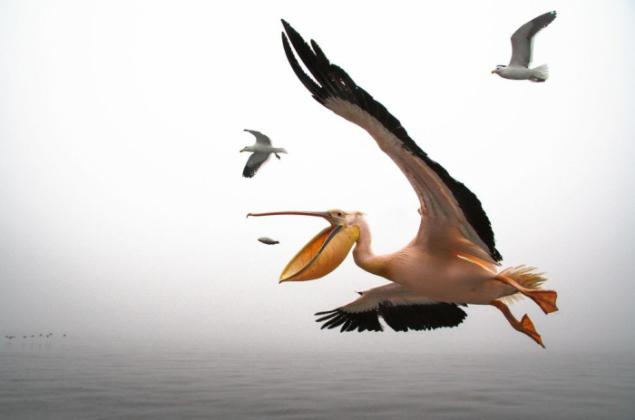 Saumarik Dangval: "I took this picture from the terrace of his house in Dehradun, Uttarakhand».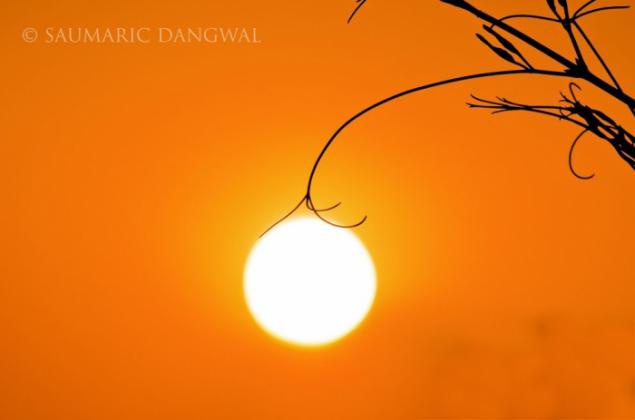 Akif Tanzim: "After spending a few hours in the pursuit of lightning, I still managed to make this stunning frame».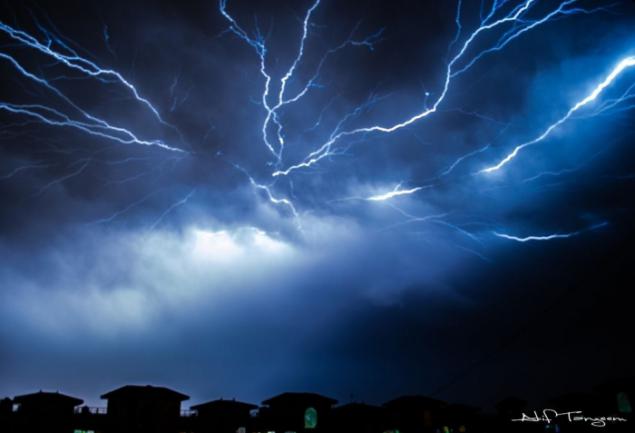 Luis Pires: "I was in Munich a few years ago, and my mom and sister came to me a couple of days. We decided to "close their eyes" to the cold and slippery roads and go to Neuschwanstein Castle, located a few hours drive from the city. Once there, we saw that the weather cleared up, and were rewarded with an amazing winter landscape. Moreover, around virtually no tourists, which could not but rejoice ».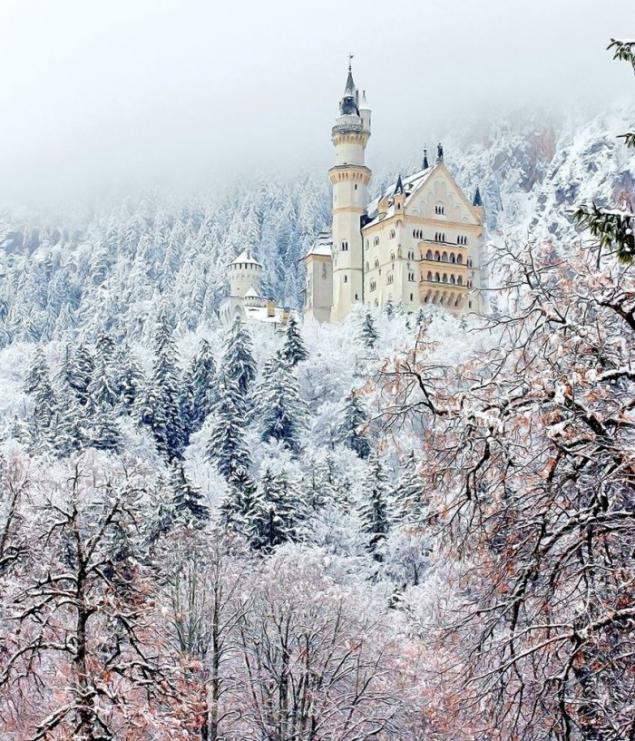 Lola Akinmade Akerstrem: "I traveled through Cambodia as a photojournalist in the composition of a non-profit organization, and one day in Phnom Penh we decided to visit a World Heritage Site Wat Phnom with his elephant park and monkeys living there. I noticed that tourists are fed monkeys snack, junk food and sugary soda. One man approached the monkey and handed her a jar Fanta, and she began to drink it so eagerly, as if it is the drink of the gods ».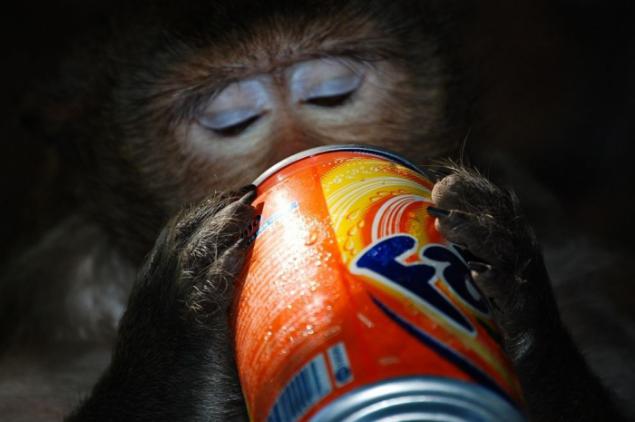 Alex Birkill: "This is one of my favorite pictures, mainly due to the persistence with which I tried to do it, and delight when I finally got what I wanted. In Vancouver, there is no temperature inversions so often, but in January we had a couple of days, though, the mist clears by noon. I've been wanting to do a similar picture, so when I saw that the weather today will be just that, I knew it was my chance to implement his plan ».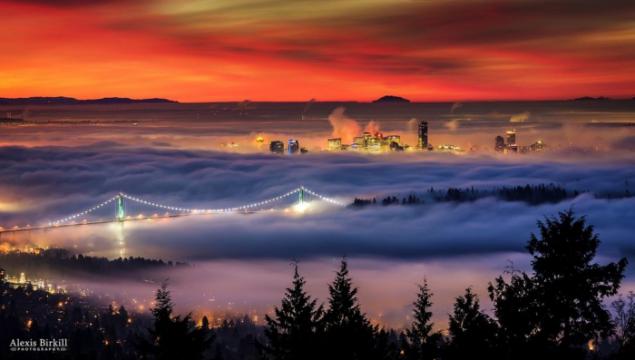 Kevin Davis: "This is my favorite picture. I made it out of the car in Kosice, Slovakia. The most striking was the weather, which we had to endure during the road. The city between two mountains formed a blizzard with almost zero visibility. Then we went through a tunnel directly into the mountain on the way to Sucha Bela - a popular walking trail. When we came out of the tunnel and saw the blue sky, I gasped. From snowstorms and zero visibility to completely clear - it's amazing, besides, I just could not take a photo of white trees against the blue clear sky ».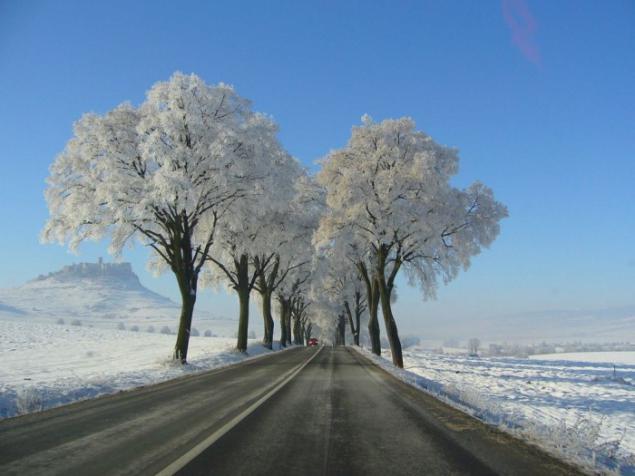 Michael Volozinovich: "Did this photo to Botany Bay Road, Edisto Island, South Carolina».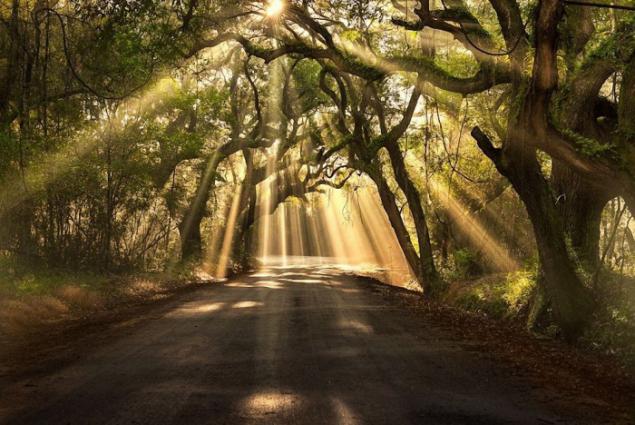 Vasu Agarwal: "It took me a lot of time trying to make this picture perfect. My colleague agreed to take off his shirt on a cold February day in Dehra Dun, India. This light painting using the flashlight and set on fire the newspaper. Generally, to make this image, it was necessary to four people - two men stood motionless, and the two quickly ran with a flashlight and a newspaper ».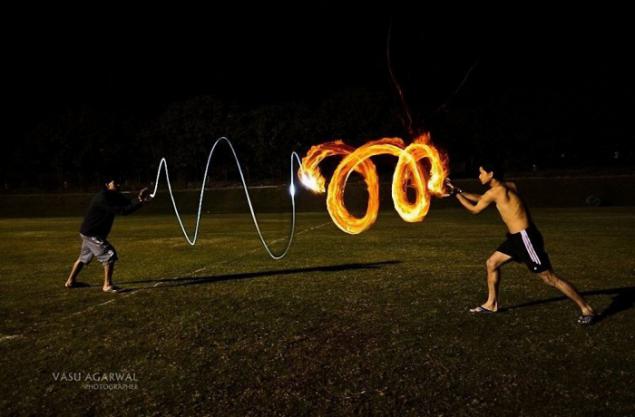 Eirik Solgeym: "This picture is from 3888 pictures taken in the same place throughout the year. I "sewed" this photograph stripe width of one pixel from each of the images made by me. Left in January, right December. In the photo - the view from my apartment in Oslo, Norway ».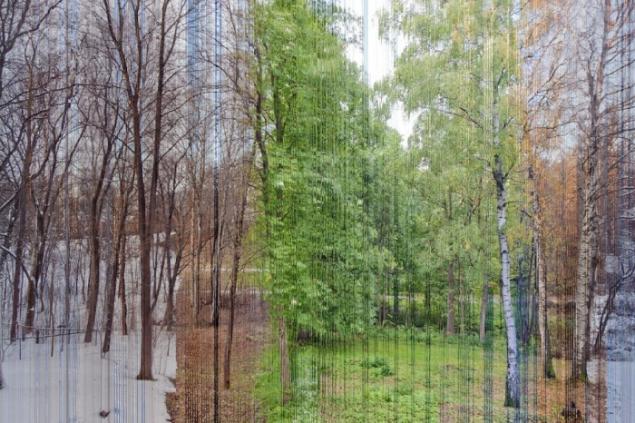 Daniel Nahabedzhan: "This is probably the best photo of the ones that I've done over the last few years that he lived in Chiang Mai, Thailand. The photograph was taken during the festival of Loy Krathong ».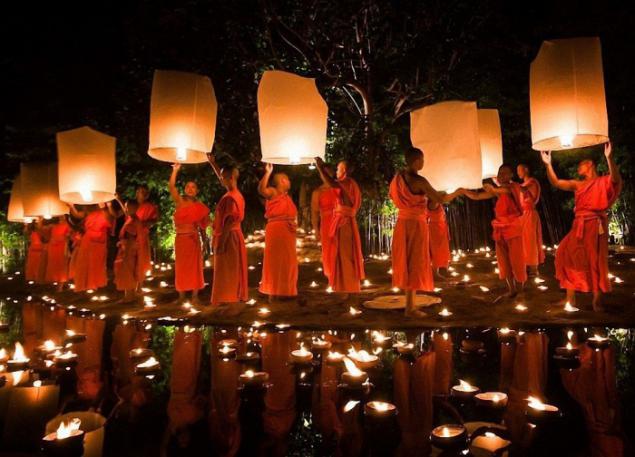 Jared Chang: "In order to achieve the effect of the panoramic in this picture, I had to stitch together about 24 frames».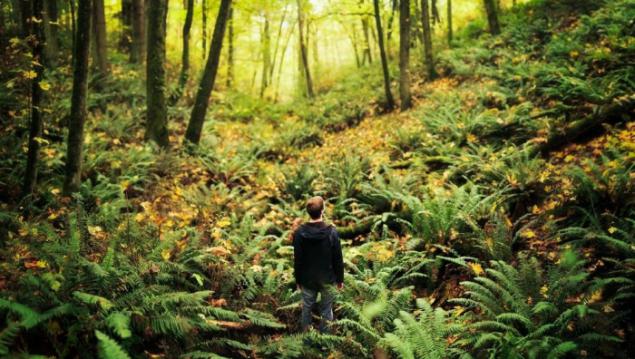 Whitney Vultenhyum: "From a trip to Antelope Canyon in Arizona - an amazing and beautiful canyon».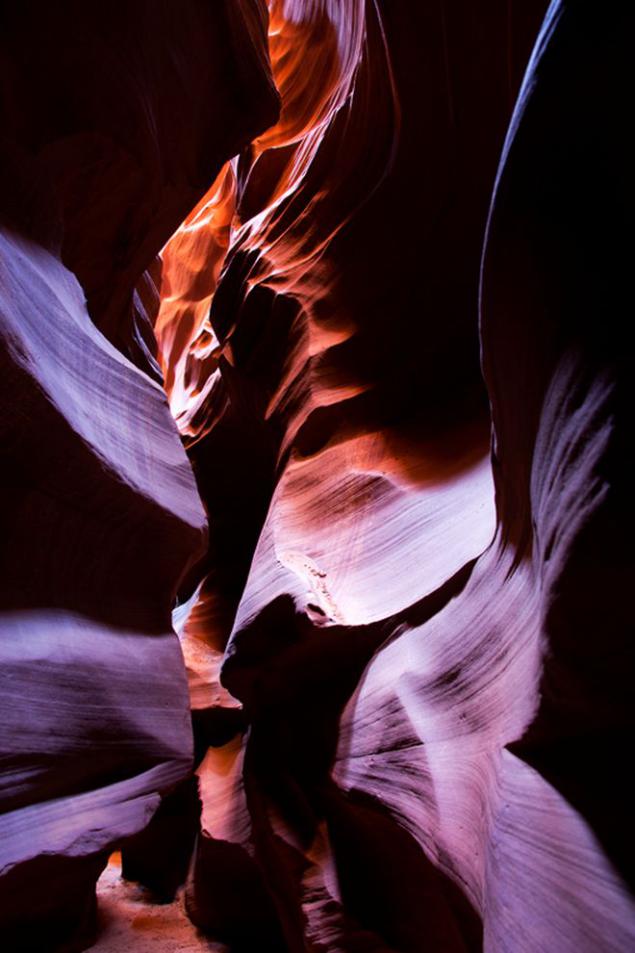 David Sermon: "I like this photo. One of a series of images. I have not processed ».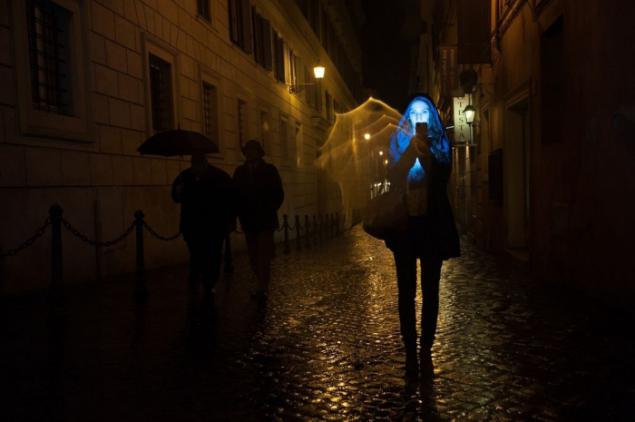 Guy Nesher: "My best photo at the moment. I did it during a trip to the Bolivian salt marsh ».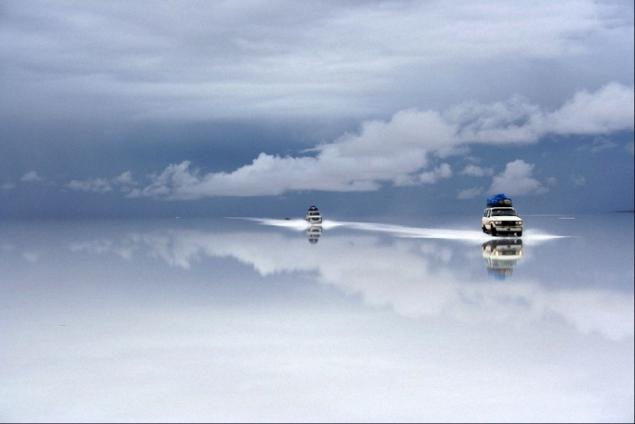 Aj Sethi: "I took this picture on a summer evening in the backyard of his lady. This small "flashlight" light, sitting on the grass. In the picture are all natural, I did not use Photoshop ».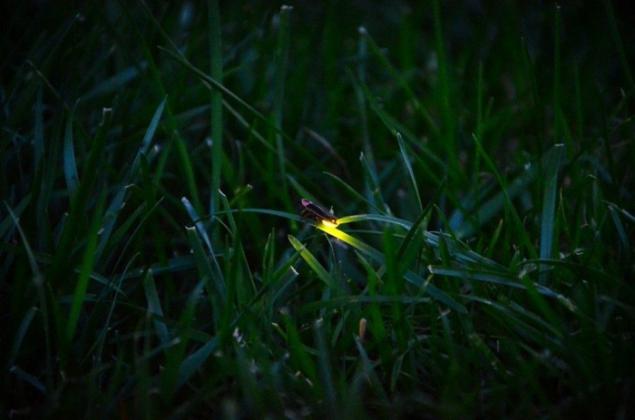 Samatha Mehrotra: "The photo was taken in Kodaikanal, India. It looks like the way to heaven (or as it is described in the book) ».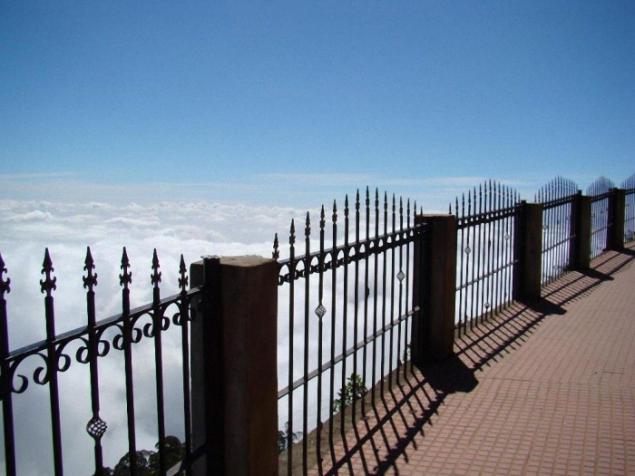 Sanjay Nair: "I had a chance to take a picture of the ancient Stonehenge. I was lucky - the clouds and the sun played hide and seek. However, had to wait to get the best picture ».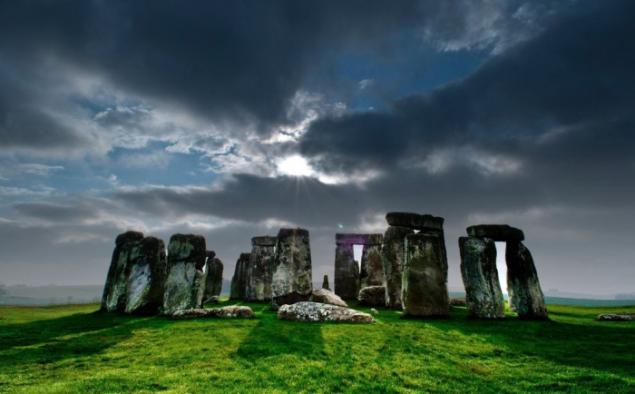 Matteo Allegro "Young Mongolian stands proudly in the middle of the Gobi Desert».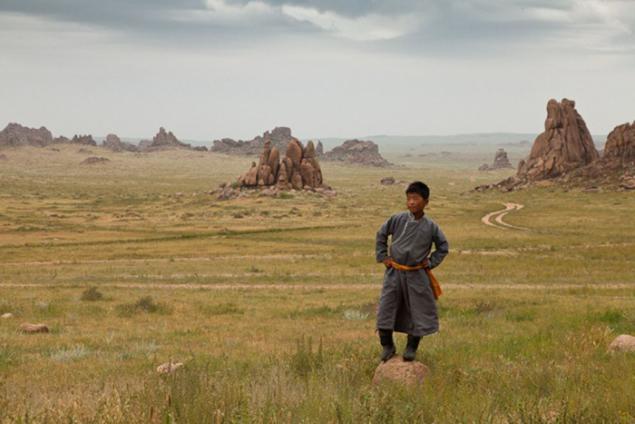 Phil Strahl: "It's hard to pick a favorite picture, but it turned out fine».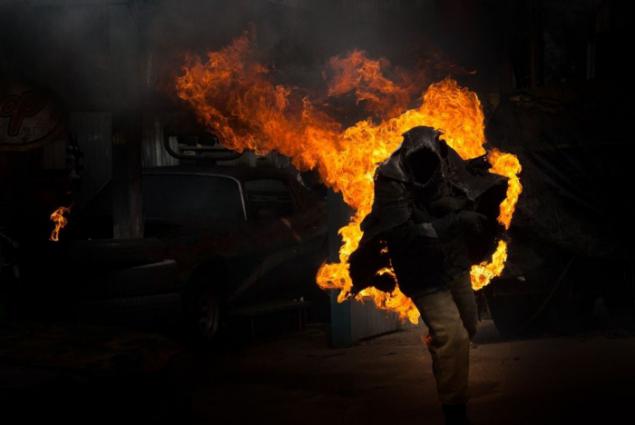 Brian Spencer: "My friend took this picture of me and our new friend to Machu Picchu. Picture taken on the iPhone 4 ».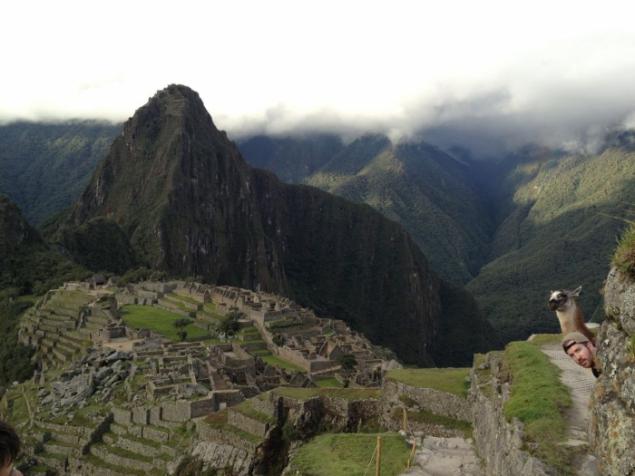 ©