I do not want to talk about the sad words of the Second World War, and all so everyone knows.
Every year, this terrible story is moving away from us.
I would like to tell you about one unusual soldier who went through all the hardships of those times.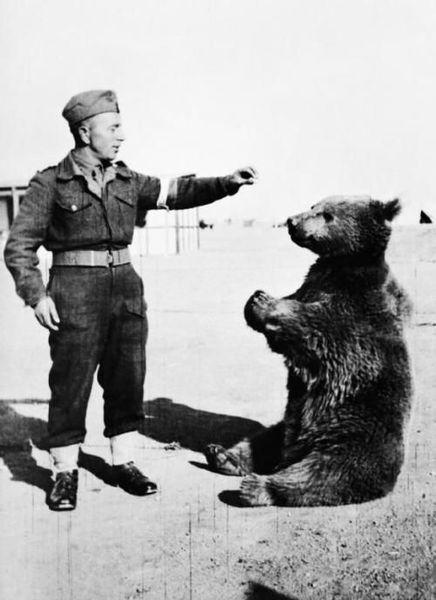 Wojtek, Private Second Polish Corps, started a war in the Middle East. He was enrolled in the division artillery troops and supplies along with his fellow soldiers went up to the front road victory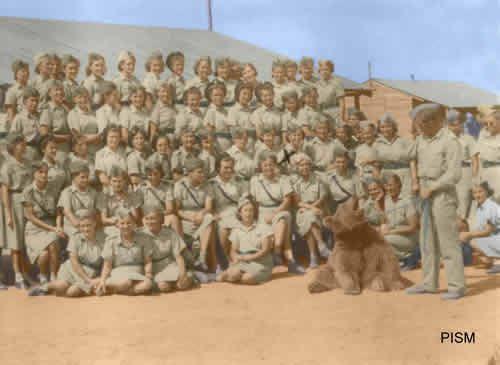 Wojtek Polish soldier
His glorious exploits of Allied troops were legendary: Wojtek once neutralized a dangerous German spy-Arab. They said that the hapless German agents had to climb a palm tree to escape the onslaught of the brave ordinary. And later, during fierce fighting in Italy, Wojtek soldiers showed miracles of courage, delivering ammunition to artillery shells. Under the crossfire, he did not leave a fighting position and thereby helped their comrades to execute the order.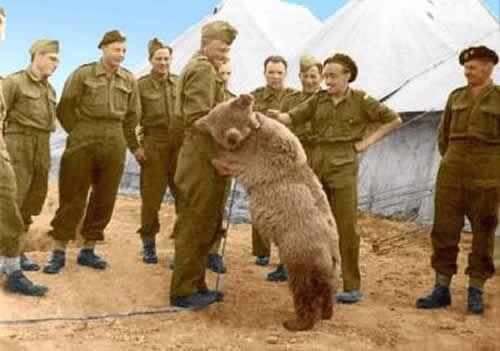 At first glance, this story is not unusual. In the end, thousands of known and unknown soldiers on the fronts of World War II every day doing their hard work, which we now call the feat. Unusual here is that ordinary Wojtek was a bear ....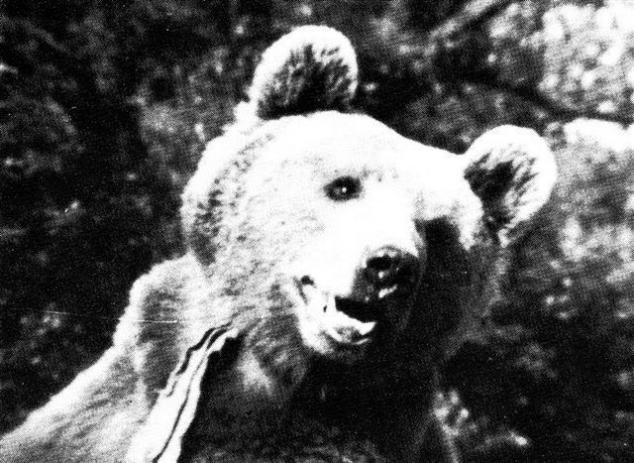 Syrian brown bear (Ursus arctos syriacus), found in Iran and taken to the soldiers of the Polish Army rations Anders (the so-called second case). In the battle of Monte Cassino in Italy helped the Polish artillerymen unload boxes of ammunition, and even brought a shells during the battle, and this has immortalized his name.
Wojtek at a volunteer