The author visited the picturesque bridge, the movement of which was opened in 2007, the authorities long to decide to open the suspended dome.
At first we thought to make the observation deck, then a restaurant, in the end - the registrar.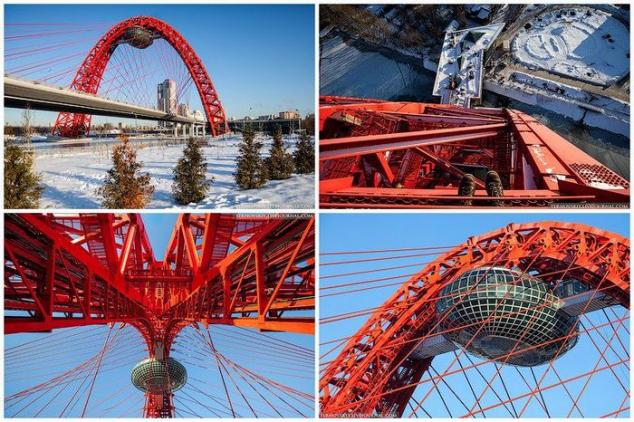 1. Pull up to the bridge and registry offices can Krylatskoj street. In front of a small park we did.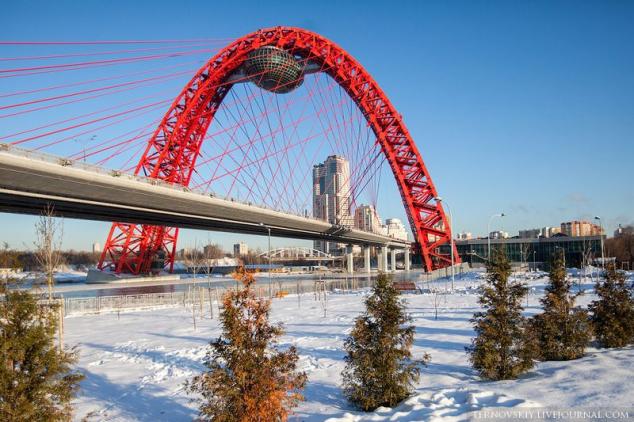 2. Promenade.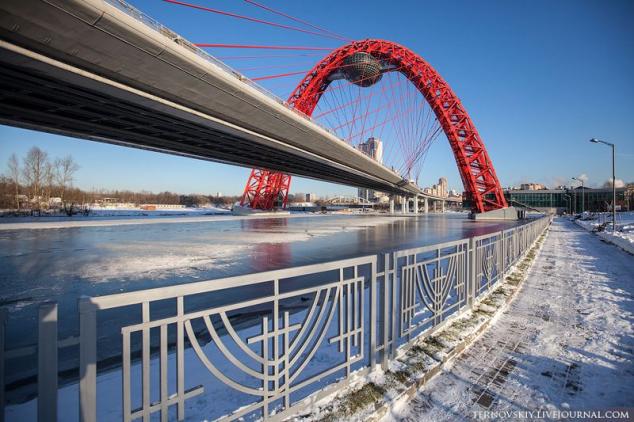 3-suffering "egg» :)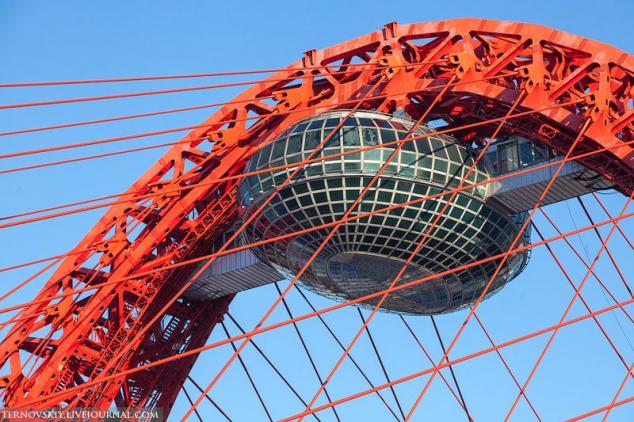 4.