Nine (9) - the whole world is destroyed in a murderous war of cars and people. Only the ruins of the city remained a small group of rag dolls living with numbers on their backs, fleeing from the left in the alone predator robot. The last left the house of the scientist (Alan Oppenheimer), created it, joins the band Nine (Elijah Wood). Most of all pleased with his second appearance (Martin Landau). He keeps telling about some special mission of the Ninth, but in one of the attacks in the exclusion zone robot predator steals second. To save the other nine with the Fifth (John C. Reilly), are sent to the factory where they build robots destroy mankind. Now they just have to die or win.
Germany, USA, 2009
Director: Shane Acker
Cast: Elijah Wood, John C. Reilly, Martin Landau and others.
Produced by Timur Bekmambetov, Tim Burton, Mary Clayton
Writers: Shane Acker, Pamela Pettler
Composer Danny Elfman, Deborah Lurie
Premiere: August 19, 2009
Budget: 30,000,000 $
Posters for the film: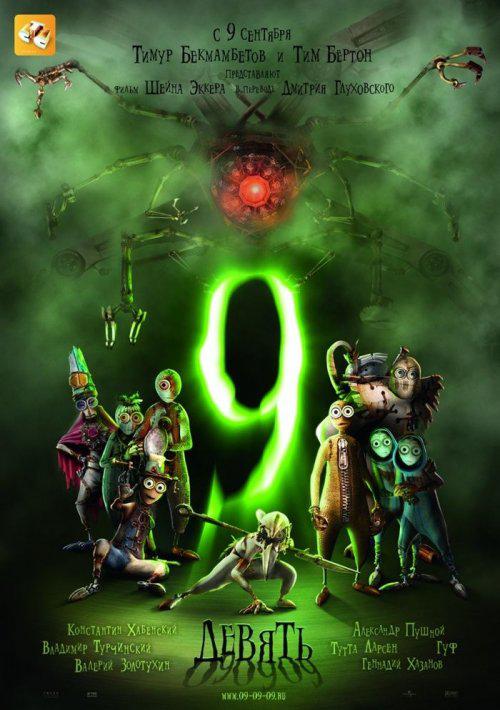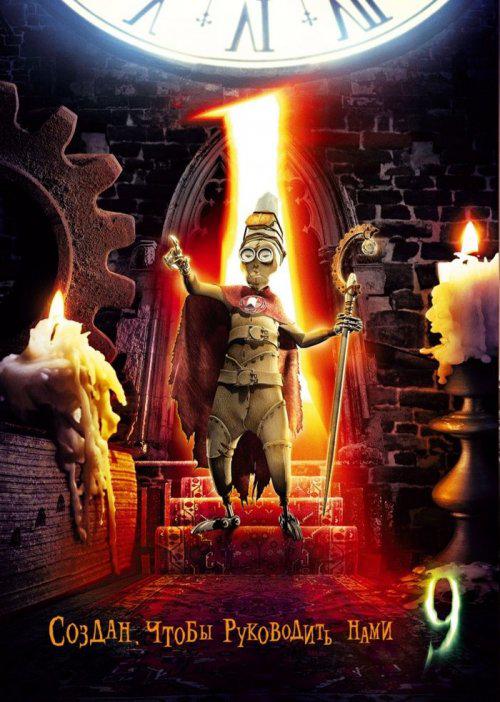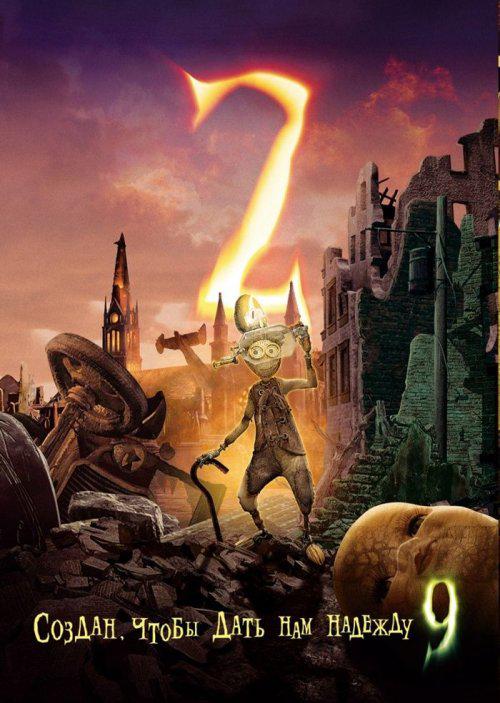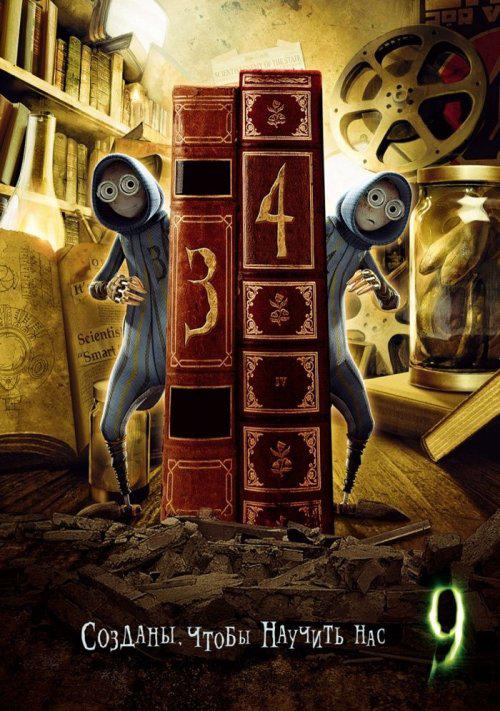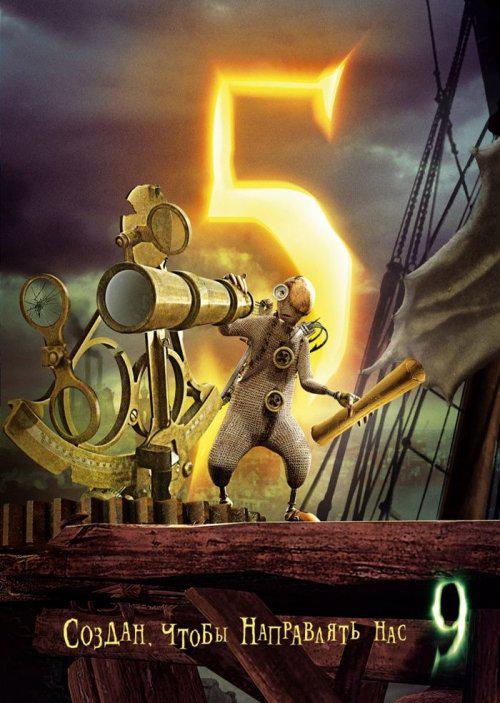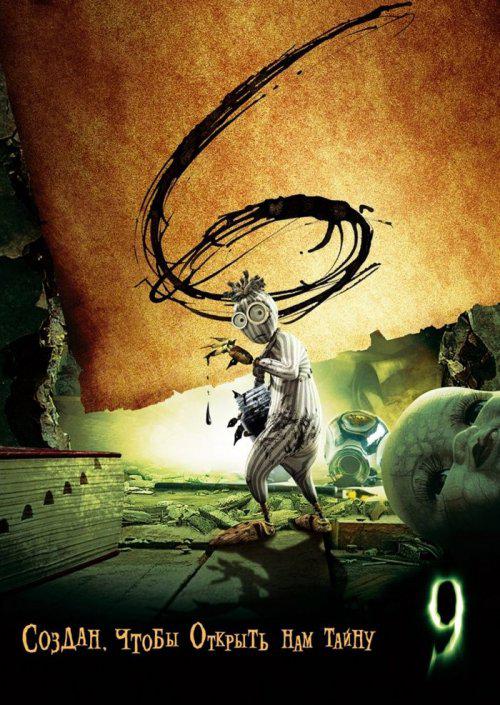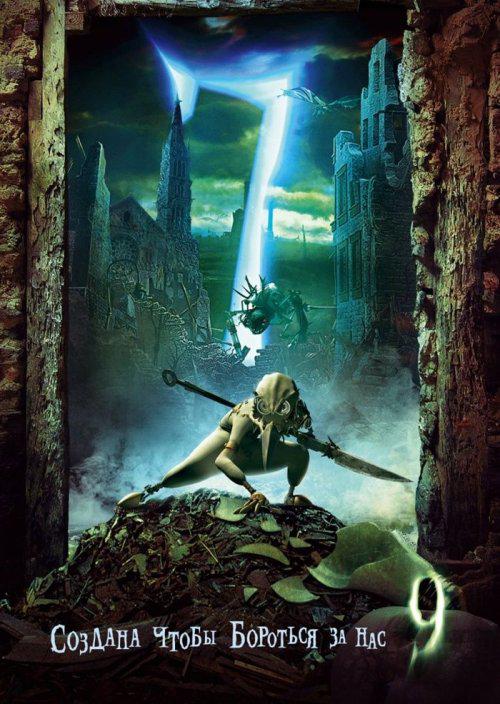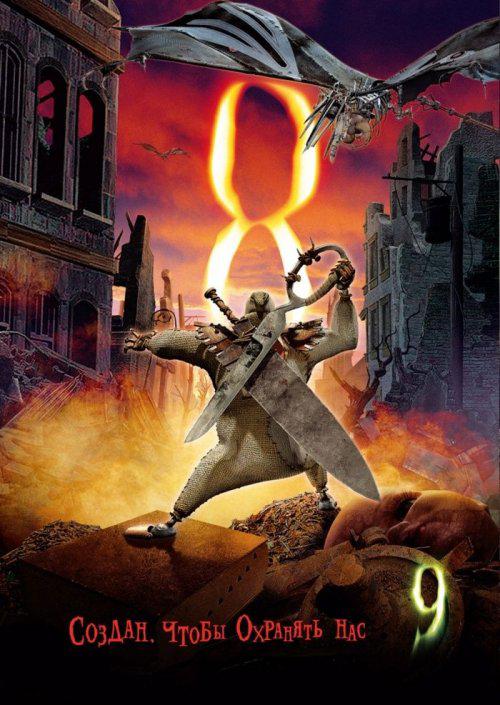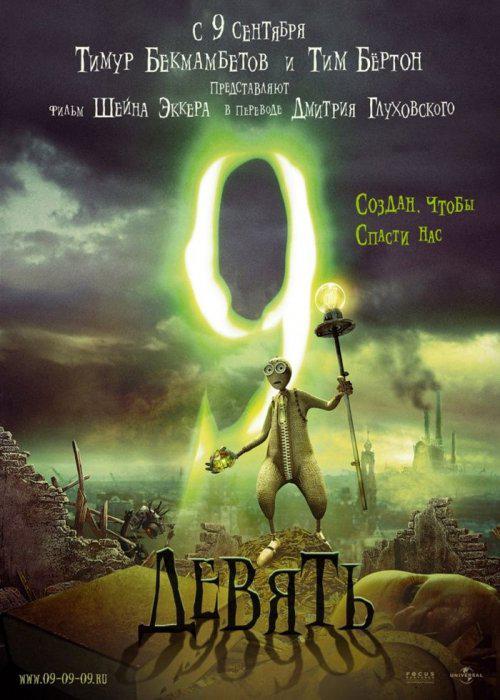 Stills: