Valentine's Day (Valentine's Day) - and that's come Valentine's Day - Valentine's Day. But to this day everyone goes their own way. Someone forgets about it, and some do not. Some just another declaration of love, and some are already married. For one day goes in search and disappointments, but for others in joy and gladness. Beautiful women and even very good men, girls and boys, in airplanes and the subway, at home and at work, in bed and in the stadium, do not forget about love, even if it has not come yet. Bizarre intertwining of human destinies by magnificent ensemble of actors.
USA, 2010
Director: Garry Marshall
Starring: Jessica Alba, Jessica Biel, Anne Hathaway, Bradley Cooper, Julia Roberts and others.
Producers: Samuel J. Brown, Mike Karz, Diana Pokorny
Operator: Charles Minsky
Writers: Katherine Fugate, Abby Kohn, Marc Silverstein
Composer: John Debney
Premiere (World): February 10, 2010
Premiere (RF): February 11, 2010
Posters for the film: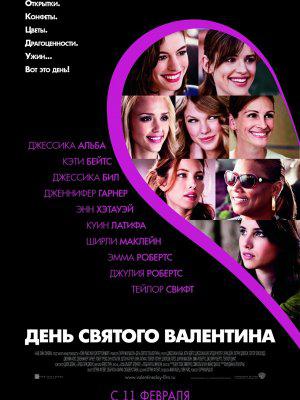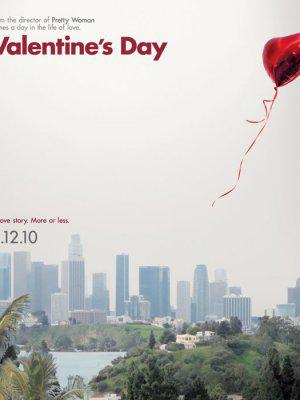 Stills: