Within three days of the week football fans watched a difficult match on the European stage. We offer you an overview of the most interesting games. It began feast of football on Tuesday re-match of the first two pairs of 1/8 finals of the Champions League. "Bavaria" Louis van Gaal (Luis van Gaal), recently received an impressive portion of criticism from journalists and fans. But, oddly enough, gritting his teeth, Bayern went "violets". While few believed this minute on the 54th, when the Germans were burning already 0-2. However, the first Van Bommel (Van Bommel) pulled one back the ball.
And immediately after the double Jovetić (Jovetic) his word said one of the leaders of the team - Arjen Robben (Arien Robben). The final score of 3-2 in favor of "Fiorentina", but then come the Germans.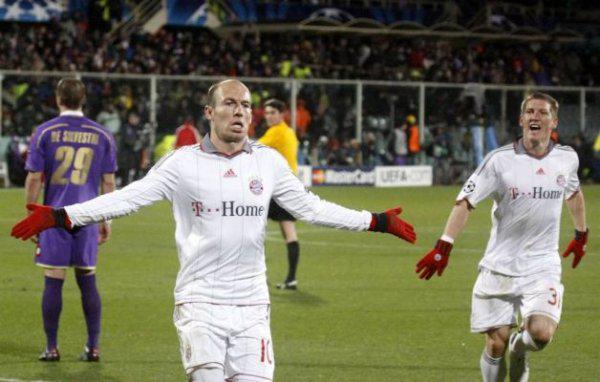 Cesare Prandelli (Cezare Prandelli) is clearly not happy three balls pocketed his charges.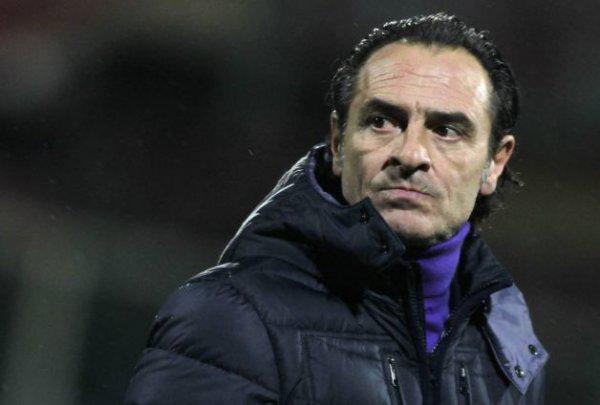 The second match of the day took place in London on «Emirates Stadium». Arsene Wenger's team (Arsene Wenger) arranged any result. The main thing was not to miss. One of the youngest teams in Europe not only missed, but smashed to smithereens Portuguese. Five unanswered goals went in the gate "Porto».
Nicklas Bendtner (Nicklas Bendtner) managed hat-trick in the game.
Samir Nasri (Samir Nasri) worn on the field as a superhero. Yes, and he managed to excel.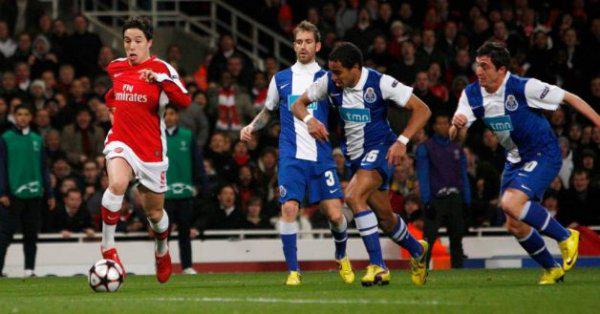 Arsene Wenger (Arsene Wenger) for a walk along the sideline. It appears so by the defeat of the French, even interesting to follow the progress of the game.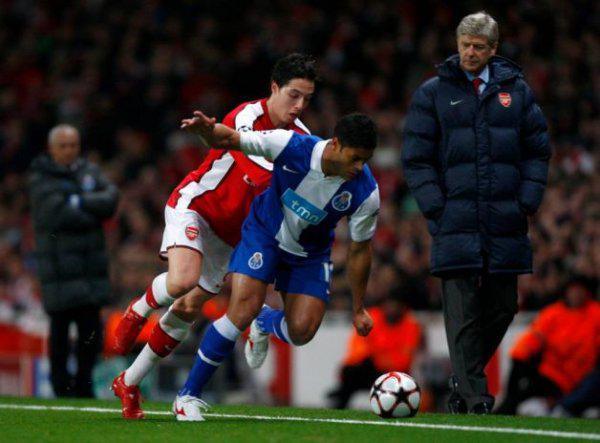 Attendant "lyapa" by Sol Campbell (Sol Campbell), we did not wait.
Emmanuel Eboué (Emmanuel Eboue) shows excellent form. In the eighth minute of your stay on the field, the player scores. As a result, five unanswered goals in the quarter-finals are the British.
And on Wednesday took a beating "Rossoneri". Who would have thought that once one of the most reliable protection of the world is able to pass seven goals from one opponent.
David Beckham (David Beckham) promises no more than two missed, Gennaro Gattuso (Gennaro Gattuso) suggests that there may be three, only Giuseppe Favalli (Giuseppe Favalli) knew about the defeat.
Wayne Rooney (Wayne Rooney) recently pulled the strap of polkomandy. And this time, his double in nature and decided the outcome of the confrontation.
But perhaps even more important event was the "return" of David Beckham (David Beckham) in the «Old Trafford». It was here revealed the British star. It turned out, quite frankly, so-so.
In the last match, which took place in Madrid "Real" once again unable to get past the quarter-finals of the Champions League. If Cristiano Ronaldo (Cristiano Ronaldo) was visible and constantly "greedy" to pass the ball, the rest of the "creators" did not have seen.
As a result, liontsev enough fielding draw. And the main "killer", "cream", Miralem Pjanic has become (Miralem Pjanic), leveling the score after 75 minutes.
Photo: AP, Getty images