It seems that the specialists from Senner Tuning Audi S5 coupe enjoyed a special love. A few months later tuners presented another project based on the S-ki. As a result of common design S-ka looked like a "charged» Audi RS5. Coupe received a front bumper and grille style RS5. In addition, the tuners added a spoiler on the rear window and the boot lid, a sports exhaust system and carbon fiber door sills.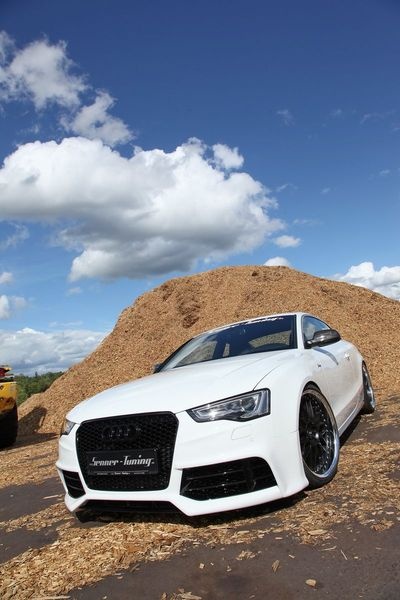 In addition, specialists from Senner Tuning set the adjustable suspension from KW and decorated with snow-white appearance Audi S5 20-inch wheels Work VS-XX, shod in tires Vredestein Ultra Sessanta.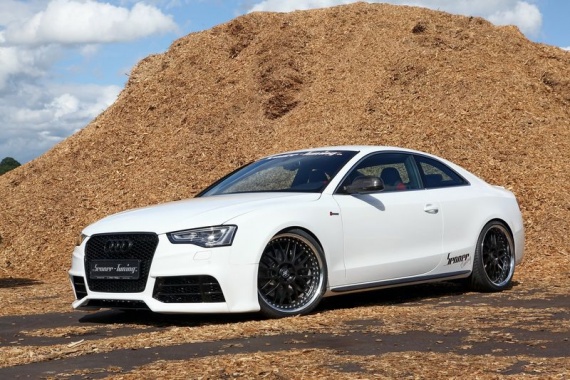 Inside, there was a two-tone leather trim Nappa, decorative carbon inserts, steering wheel and the staff replaced "bagel" by supercar Audi R8. Pokoldovat 3, 0-liter turbo engine, which produces 333 hp stock and 440 Nm, its output has been increased to 433 hp and 501 Nm of torque.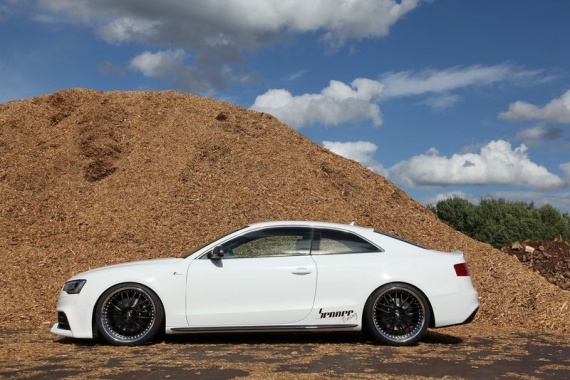 With this car at Senner Tuning ready to leave for 69,990 euros.