British carmaker Caterham presented the "charged" modification of the model Seven Supersport - R. As with the basic version, the new product developed for track days, but can be used on public roads.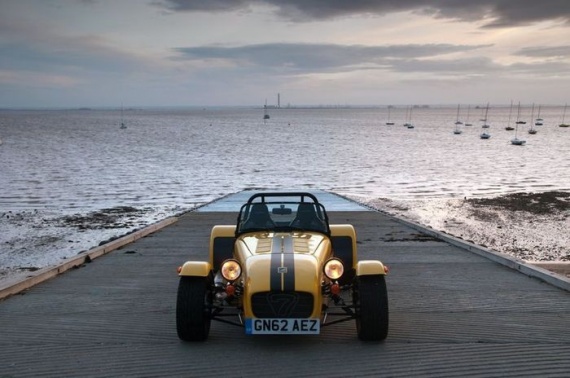 For R version Caterham company replaced 140-strong 1, 6-liter Ford Duratec 180 hp two-liter unit of the same manufacturer. Weight "charged" sports car compared to the base case has increased by 15 kilograms - up to 535 kilograms. Transmission has remained the same - a five-step "mechanics" with the convergence of gear ratios.
From zero to 96 kilometers per hour the novelty can be dispersed for 4, 8 seconds - a tenth of a second faster than usual Supersport. The maximum speed of a sports car is 208 kilometers per hour (16 kilometers per hour faster).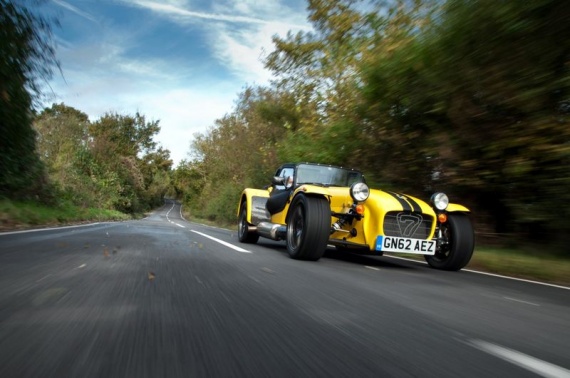 Sports car will continue to be equipped with a rear limited-slip differential, racing suspension, seat frame made from composite materials, four-point seat belts, as well as 13-inch wheels with tires Avon CR500.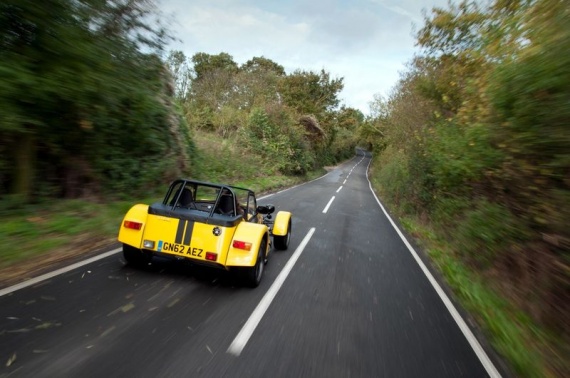 The cost of new items in the form of a kit car is 24 thousand 999 pounds. Assembled in the factory car will cost three thousand pounds more. Modification R stands at five thousand is more expensive than "Supersport».