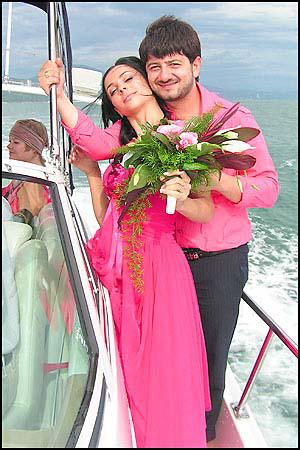 Former KVN-crate-turned-actor sketchkoma "Our Russia" has ceased to be a bachelor.
Wedding Michael Vick and his beloved Stefanet decided to play on July 7. 07.07.07 in the registry office of the country had a real wedding boom. Brides and grooms in a hurry to register their relationship on the day "three lucky sevens"
.
Michael Galustyan and his bride were the last of the thirty-two pairs of spouses. To the central registry office Sochi they arrived at the 14-meter "Lincoln" with the salon for 18 persons, a chic bar and luminous stars instead of the ceiling.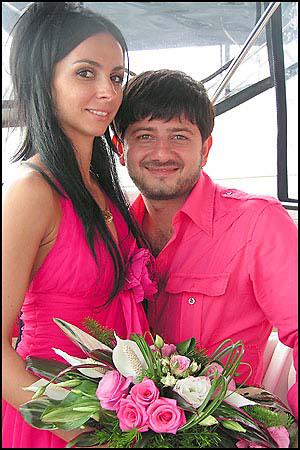 So wanted Misha - tell relatives - he said it was the color of love! "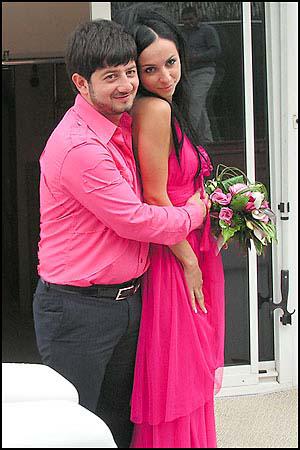 After marriage the couple and their guests went to sea to ride on a yacht. By the way, the wedding took place just as the birthday of the bride. So now the couple will celebrate every year a double celebration.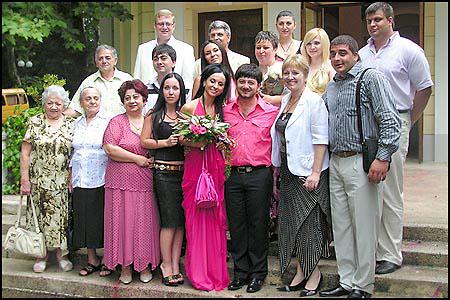 The first miracle of car lovers out relatives, and then show up and do the bride and groom. This wedding was not quite normal: a bride was not a traditional white dress and bright pink outfit dark. The groom was also in pink shirt.