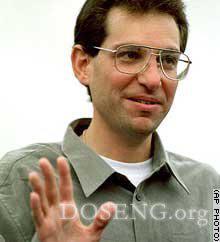 Kevin Mitnick (Kevin Mitnik)
Name Kevin Mitnick is perhaps synonymous with the word can be called "hacker". The US Department of Justice it is still considered the most dangerous of all time cybercriminals. His crimes have even been immortalized in the movie "Breaking».
Mitnick began with the fact that hacked the Los Angeles transportation card system to free ride on the buses. And then, like Steve Wozniak (Steve Wozniak) of Apple, Mitnick tried his hand in the field of phone phreaking (make free calls due to the fact that he knew the device phone system). Mitnick was first convicted for hacking into the network of the corporation Digital Equipment Corporation (DEC) and stealing software.
After that Mitnick took up hacking across the United States. In his own words, he got into phone networks, stole corporate secrets and penetrated into the defense system of the country. The end of his hacking career came when he cracked home "machine" computer expert and hacker Tsutomu Shimomura sovmestitelstvu (Tsutomu Shimomura).
Now Mitnick - a useful member of society. After five years and eight months in solitary confinement, he became a consultant in computer security.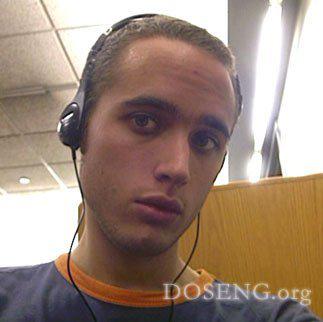 Adrian Lamo (Adrian Lamo)
Lamo caused extensive damage to Microsoft and The New York Times. It connects to the internet cafe, points Kinko printing photos and even libraries, and in the end he dubbed the "homeless hacker". Lamo frequently found errors in security and cracked them. At the same time, he informed us about these mistakes.
List breakups Lamo includes companies such as Yahoo !, Citigroup, Bank of America and Cingular. Of course, "Horsham hackers" did the same, only they did it legally, because the companies themselves hired them to find security holes, and between Lamo violate the law.
Hacking network of The New York Times drew attention to it. For this the court appointed him a fine of $ 65 000 dollars in compensation. And, besides, he was sentenced to six months of house arrest and two years probation. Trial period expired in January 2007 and now Lamo is known as a lecturer and journalist.