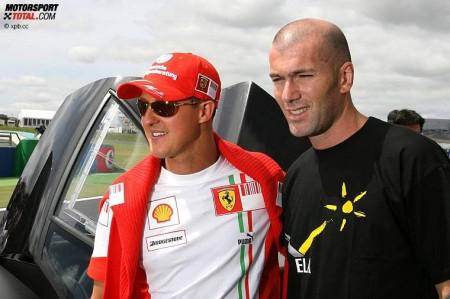 Schumacher drove Zidane on the car
The legendary pilot "Formula 1" Michael Schumacher returned to the track in order to enable a great football player Zinedine Zidane a taste of the race.
"On arrival I got this great emotions. I always thought that was about we break, but as Schumacher was at the wheel, I quickly calmed down. It's nice to know what you do not know, get new emotions "- Zidane said in an interview with Autosport.