This story you've heard it started in March.
34-year-old mother made her daughter Britney Botox, fillers, and even waxing, the girl looked beauty.
Mother even makes hair removal in the bikini area, it is certain, if you start the process at an early age, the hair does not grow.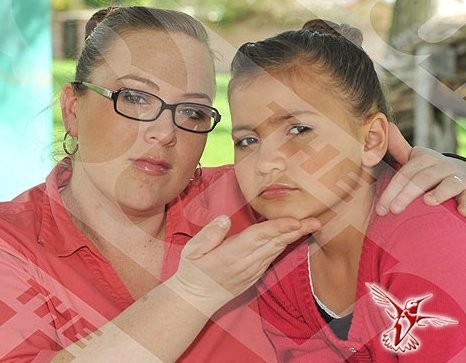 Of course, about the "wrinkles" Britney has an opinion. Every time she looks in the mirror and see the wrinkles, she asked my mother to give her injections, "Although I cry sometimes, but after the injections, I look much better, my wrinkles disappear"! This is despite the fact that "it is very painful," she gradually gets used. Especially painful for Britney waxing, but that "Lady no hair on his legs." Mom confesses: "Despite the fact that she did not really understand it all, she complains about her wrinkles, and I guess she wants new shots." Just Britney in the future wants to make some plastic surgery - breast, nose, and what else is required.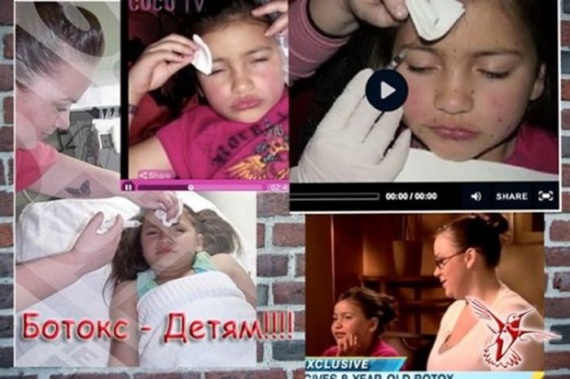 Mom reached its goal and has made the daughter of a star on the hour sitting with medical smile, says it is not the only one, that the world of children's beauty contests "very severe" (enough to see an American reality show Toddlers & Tiaras), and that "all so do. " Mom Always make sure there is not hot wax, as she tries to imagine spies illegally purchased ... End of the World!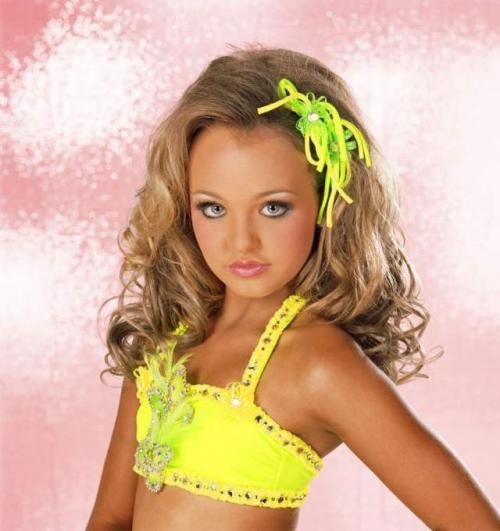 Management of Social Services of San Francisco launched an investigation against the American, who introduced his eight-year daughter & quot; & quot ;, Botox reported Today Moms.
In March 2011, 34-year-old employee of a beauty salon Carrie Campbell (Kerry Campbell), speaking on ABC in the transfer of Good Morning America, reported that introduces her daughter Britney (Britney Campbell) & quot; BOTOX & quot ;. According to her, it helps to remove tiny wrinkles girl who participates in child beauty pageants. In addition, it is certain that the injection to help her daughter, plans to become an actress, a singer or a model, longer-lasting youthful appearance.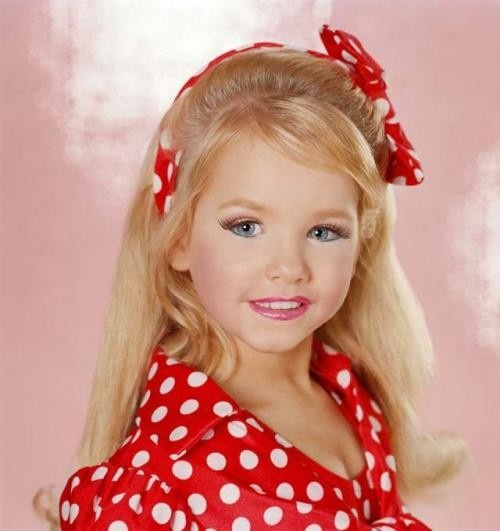 Carrie Campbell also mentioned that other mothers girls competitors often do the same thing. She herself also uses & quot; BOTOX & quot; and confident of its security. When asked where she takes a drug approved for use only by a physician, the woman replied that is anonymous & quot; trusted source & quot ;.
Britney Campbell, who participated in the same program, said that the injections are painful, but she was used to. Introduction Me & quot; BOTOX & quot; eight-American welcome. & quot; I'm just, like, not, like, think wrinkles little girls look good (I just, like, do not, like, think wrinkles are nice on little girls) & quot ;, - she said.