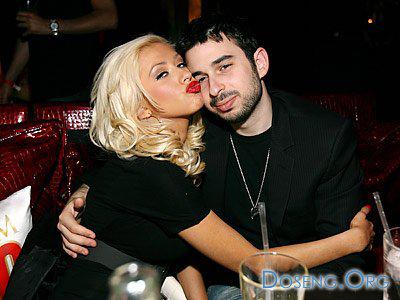 Young parents Christina Aguilera and Jordan Bratman her husband on Sunday held at his home in Beverly Hills bris - a traditional Jewish rite of circumcision baby, reports eonline.
The ceremony was attended by more than a dozen family members and friends. Rite bris done on the eighth day after birth, and little Max Liron Bratman, as is known, was born in a Los Angeles hospital on January 12. The ceremony was also christened the boy. His middle name - Liron - in Hebrew means "my song."
30-year-old American producer Jordan Bratman observe Jewish rituals. In 2005, he and Aguilera got married in a traditional Jewish ceremony in Napa Valley (California).
A source