The company Vertu has announced the release of a new collection of luxury mobile phones Constellation Rococo,
timed to coincide with the tenth anniversary of the company.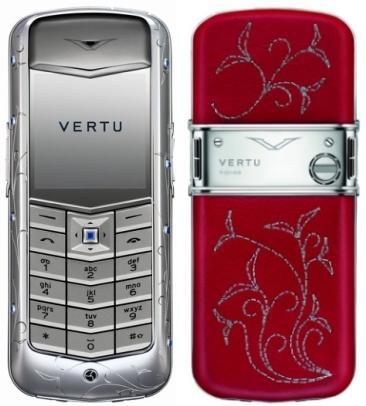 The phone's design is made in the direction of French art and interior design of the 18th century - Rococo.
The back panel is decorated with models of leather and decorated with a stylized ornament sign Vertu.
Phones new collection will be available in white, black and red color options, as well as
in an exclusive version of the sapphire adorned with sapphires and engraved on the metal part of the case. By
Technical specs are no different from ordinary line models Constellation, who saw
Light 2006.