Large tuning studio like to work not only with the powerful sports car equipped with some hurricane V8, but sometimes turning their attention to the miniature cars. Studio Hamann affords similar experiments with compact cars, and has recently introduced a tuning kit for the Fiat 500.
baby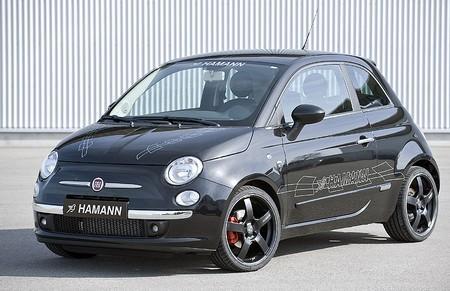 Hatchback subjected to a thorough revision, as a result of which he received a 17-inch alloy wheels in black, sports exhaust system, dramatically change the "voice" of the engine running. Modifications undergone and the electronic control unit features a diesel engine, resulting in unit capacity increased from 75 to 90 hp and a maximum torque of 230 Nm makes vehicle.
Over the appearance of the Fiat 500 designers prefer not particularly wise and the diversity of its exclusive stickers from Hamann. A little more attention paid to the interior, adding to the complete aluminum pedals, footrest and special floor mats with logo Hamann, sporty car.