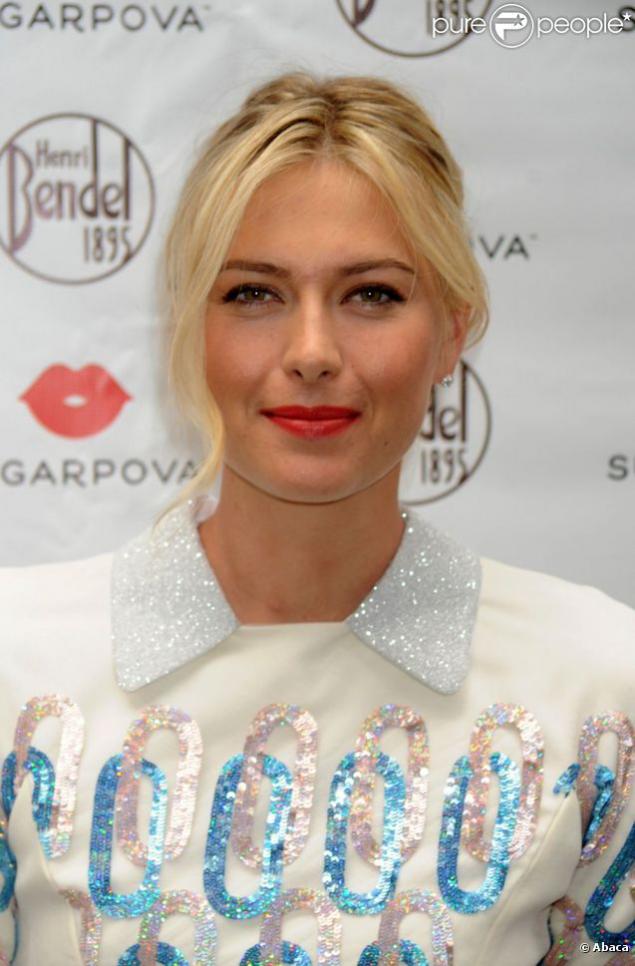 If you are a pretty girl, and besides, and successful athlete, you have a great chance to earn a few extra million, for example, becoming the face of a large jewelry company. Clear proof of this was the world's leading tennis player Maria Sharapova of Russia, which recently signed an agreement with the American jewelry house Tiffany & Co. Under this contract, Sharapova will wear gold earrings tennis tournament French Open, which will be held from 25 May to 8 June at Roland Garros stadium in Paris. This ornament and elegant pearl brooch designed to complement the white-blue "Paris dress" tennis player from Nike, which is designed in the style of the 1920s ...
"Maria Sharapova has for long been a friend of our company, as well as a champion on the court and beyond. Cooperation with the famous tennis player gives us a unique opportunity to once again highlight its beauty with the help of our jewelry that represent the highest achievements in sport and Mary Tiffany deserved reputation in the field of style and sophistication, "- said Linda Buckley, vice president of the company.
The contract was signed for 2 years and covers the four major tennis tournament "Grand Slam", which will be held in France, US, UK and Australia. All decorations that are on Maria Sharapova, can be purchased at any of the stores Tiffany & Co.