Ugur Sahin Design (USD) - a small firmochki founded in summer 2007 by two designers - Ugur Sahin (Ugur Sahin) and Axel baths Mourik (Axel van Mourik) and is located in the Netherlands. Currently USD finalizing the draft USD Corvette Z 03 on the basis, of course, Chevrolet Corvette Z 03 - soon it will be possible to book the car, as long as the designers presented a concept (yet only its three-dimensional model) based on the Ferrari 599 Fiorano called the USD GT -S Passionata.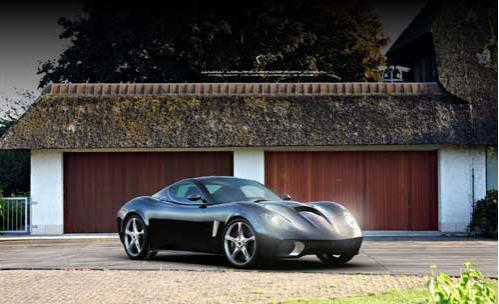 This car has received the name in honor of a great passion for cars Ugur Sahin Ferrari - last year he worked on his own concept Ferrari Dino, reviving the legend in modern forms.
Appearance USD GT - S Passionata, as claimed by the designers, created based on the GT and Ferrari cars racing 60s. The body is made of organic forms, and more than a car donor - the surface softer and rounded. The front resembles McLaren F 1 or some features of the Chevrolet Corvette or cars Lotus, and a huge air intake on the hood makes the GT - S Passionata makes the car look like an insect. It looks like this is pretty nice.