Pleasure boat on Thursday crashed into the cruiser "Aurora", moored at the quay of Peter Petersburg and is one of the symbols of the city on the Neva.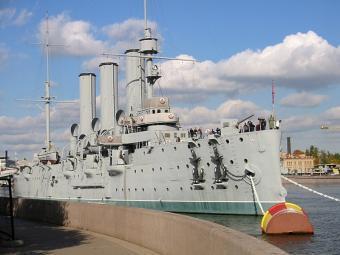 Seriously injured one person who was on the boat.
"About five o'clock in the morning on the Neva River pleasure boat crashed into the" Aurora ", one person was injured, who was on the boat," - a spokesman said.
According to him, the victim was hospitalized.
Circumstances of the incident are being investigated.