Scarlett Johansson offers all interested men to spend time with her date. Meeting with the star exhibited at one of the online auctions, and the money raised will go to charity - in favor of an international organization to combat poverty Oxfam, informs Sunday Mirror.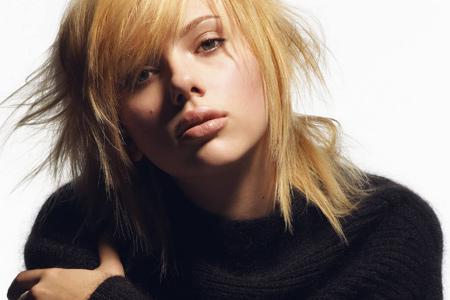 The man who will offer more than likely be able to meet personally with the 23-year-old Scarlett at the premiere of her new film He's Just Not That Into You in Los Angeles in June. At the reception on the occasion of the premiere of a lucky man will be delivered in a limousine. On request, he can take along a friend, then the date will be "on the three».
After showing pictures of Scarlett, who is rumored to be going now married to 31-year-old actor Ryan Reynolds, will give the winner a personal handwritten note.
Girls in the auction, in which the rate has reached 8 thousand. Dollars, can not participate, but they have the opportunity to "buy" his actor Colin Firth at the premiere of the musical Mamma Mia! in July this year.