Recently it was defeated first electric supercar Tesla Roadster (Tesla Roadster).
It is not surprising, this monster from zero to hundreds in just some 3, 8 seconds, and sold for the "ridiculous" price of 98000 $.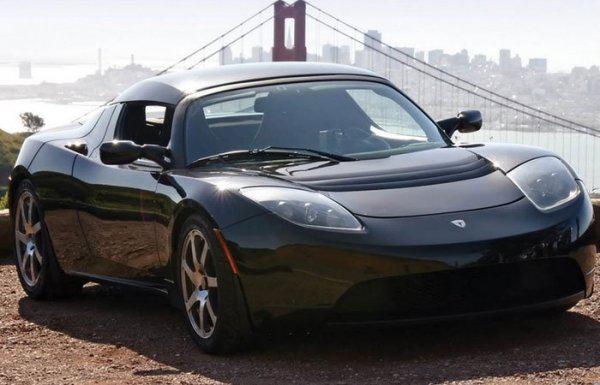 Among the investors startup Tesla Motors, located in Silicon Valley, appear founders Google Sergey Brin & Larry Page, the second worker and first president of eBay Jeff Skoll. What is so interesting Tesla Roadster?
* 100% electric
* 0-100 km / h - less than 4 seconds, with no shift
* More than 300 horsepower
* 356 km from the batteries
* Fare around cents per mile
Trains write about the incredible feeling exactly silent non-decreasing acceleration after touching the gas. And shame on the indispensable awaiting any rumbling Ferrari or Porsche, made the mistake of stopping near Tesla at the traffic lights.
Motor efficiency averaged 90%. For comparison, internal combustion engines have an efficiency of about 20%. More fun: during braking kinetic energy is not spent in vain, and runs a generator that, braking the car, generates energy and stores it in the future.
The local governor Arnold Schwarzenegger - one of the first customers.