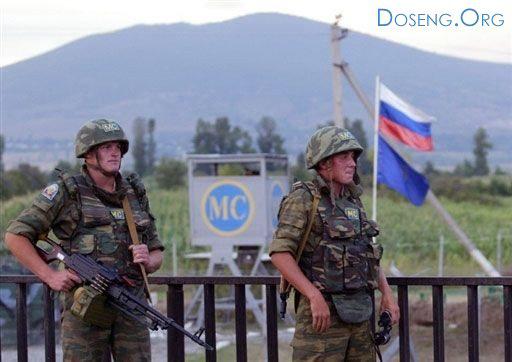 The South Ossetian part of the Joint Control Commission on Georgian-Ossetian conflict published a list of names of 11 peacekeepers killed in the country during the fighting.
On the website of the Commission published the following names:
Valeev Timur Zarifovich, born in 1976, Major Gatylo Oleg A., born in 1982, sergeant Kolesnikov Alexander, born in 1984, Sergeant Kosirev Vladimir Alexandrovich, born in 1980, Captain Logvinenko Dmitry, born in 1984, junior sergeant Mitroshenkov Anatoly, born in 1985, junior sergeant Ponedelchenko Vladimir A., ​​born in 1980, a private Serbach Grigory Ivanovich, born in 1985, a private Skazkopodatelev Dmitry Anatolyevich, born in 1980, Sergeant Stepnov Georgy Ivanovich, born in 1983, a private Filatov Vladimir Mikhailovich, born in 1986 , Private.
In total, during the fighting, according to the latest figures, it killed at least 15 Russian peacekeepers. Dozens of soldiers were wounded. There are currently carried out the evacuation of the wounded to hospitals in North Ossetia.
The murder of Russian servicemen and other citizens in the zone of the peacekeeping operation in South Ossetia opened a criminal case. The investigation is conducted military-Investigative Department of the Investigative Committee of the Prosecutor for the North Caucasus Military District.