At 8.30 am on the ring road in the area of ​​Kharkov turn to Grove accident happened. Passenger bus moving along the route number 645 Taranovka - Kharkiv after a collision with "Toyota" flew into a ditch. The accident left one person dead and four injured. The rest of the bus passengers taken to hospitals in Kharkov for inspection. Dry the words of the report, the official version will soon appear assumptions about fault of the driver, "Toyota».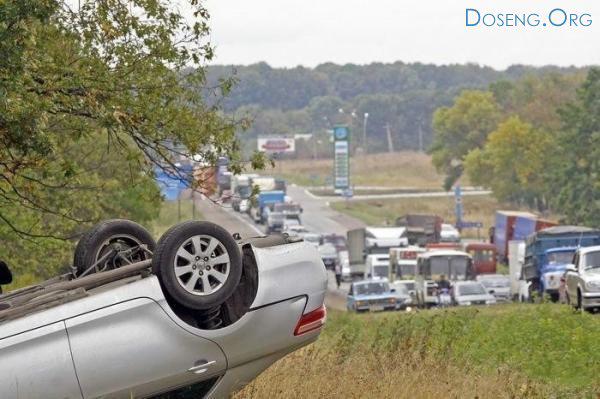 "I was driving right behind the bus. There was a convoy of cars - says an eyewitness Igor. He is still shocked by what he saw. - Head of the column was moving bus. A "Toyota" taxied just with refueling and decided to shorten the path moved to the left side of the road. Then, when the road went uphill appeared gap oncoming lane and the driver of "Toyota" has decided to regroup. The car had a powerful, who would argue, but with brains ... He gazanul, scroll wheels on the gravel, but when he went to the asfalt where the grip is good too quickly rushed forward, right on the passenger bus ».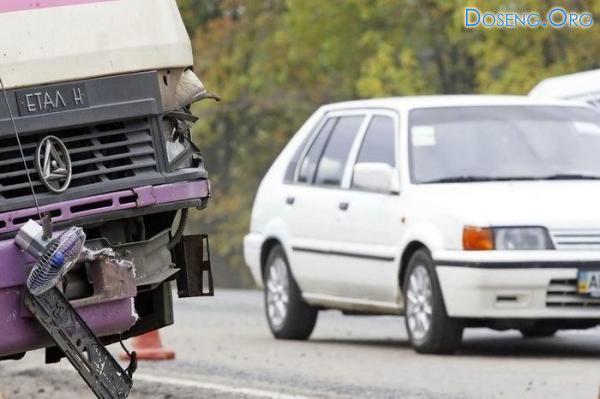 "I then talked to bus passengers, - says Igor. - They said that it was still "Toyota" moving to the left side of the road, the bus driver looked in the mirror at the passenger and said, "In a moron!" And then it was like a movie, very fast and scary. "Toyota" has suffered, she flew into a ditch, and the bus skidded. Probably because of the impact the passengers fell to one side, and the bus slowly rolled onto its right side. At the time of the coup passenger door opened and a man standing next to her fell. Bus it covered his weight ».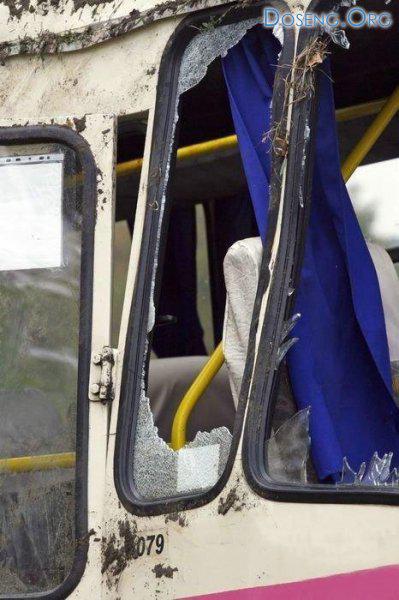 What happened next surprised not only witnesses and bystanders, but also law enforcement officers, who arrived at the scene of an accident later. "The bus driver and passengers jumped out of the car through the shattered glass and escape hatches, - said Igor. - I saw that guy under the bus is all together and turned the bus! ". driver and 23 passengers, among whom were women, in one fell swoop turned hardest bus is not that feat?