The second largest and most active geyser in Iceland Haukadalur Valley - is Strokkur.
It is located near one of the oldest geyser in Iceland Geysir, which may be inactive for several years.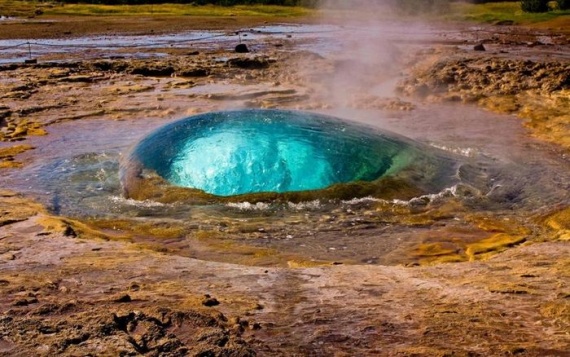 Strokkur is more active and pleases its audience eruptions every 2-10 minutes, producing columns of steam and water to a height of 20 meters.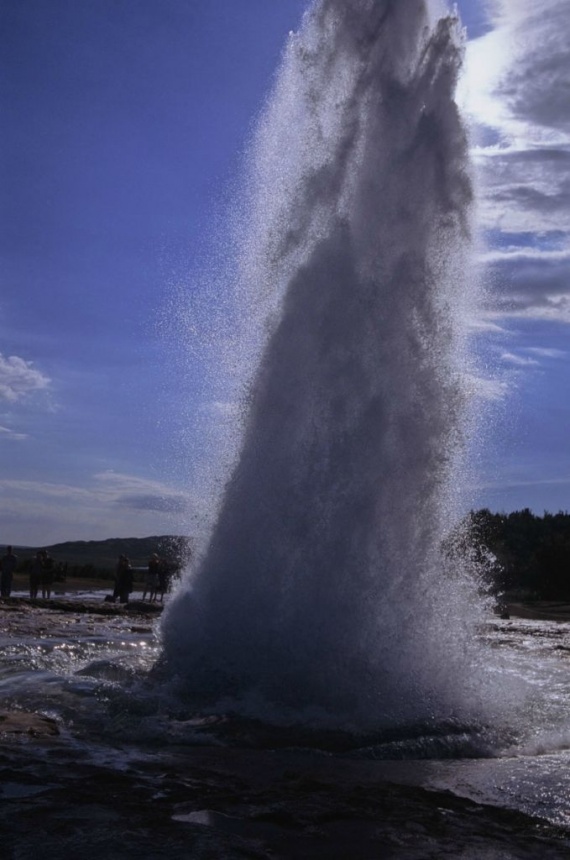 Except the geysers in the valley of Haukadalur are numerous small sources of hot water, which locals use for heating homes, beautiful lake and waterfall Gullfoss Blaise, the most grandiose in Iceland.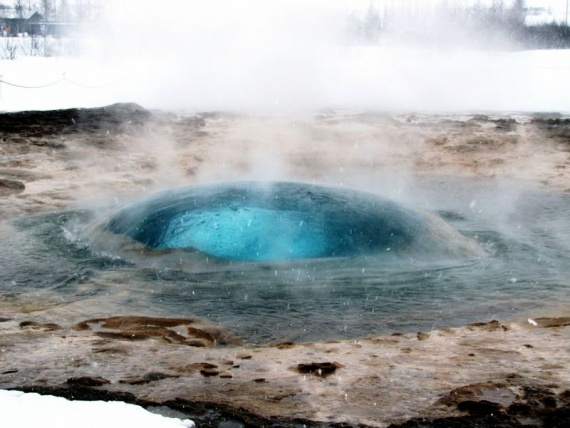 The township is located only 100 km from Reykjavik