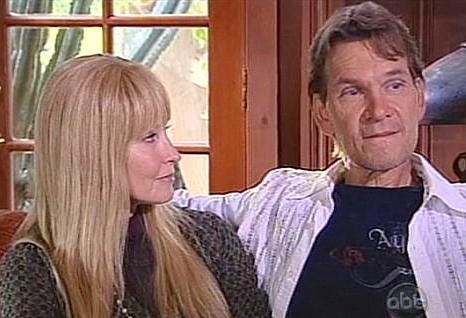 Terminally ill cancer Actor Patrick Swayze made a statement: he deliberately refuses medical treatment. 56-year-old actor said he made this decision after his doctor said: "Unfortunately, we have not much can help to stop the progression of the disease." The star of films "Dirty Dancing" and "Ghost" has decided to completely abandon the help of doctors.
Doctors discovered the actor 12 months ago with pancreatic cancer - one of the most dangerous forms of the disease. Putting a fatal diagnosis, doctors Patrick took less than six months of life, writes "KP".
The actor was determined to fight to the end, but a month ago, his condition worsened when he contracted pneumonia and was hospitalized. On January 16 he was discharged after keeping under medical supervision week. According to friends of the actor, "Patrick neoperabelen and doctors stopped the chemotherapy. He loses weight and is very weak. But to say that, like a real cowboy, he would meet death in the saddle, and with no regrets. "