Company "Amfikouch" released a novelty tourist transport - bus amphibious.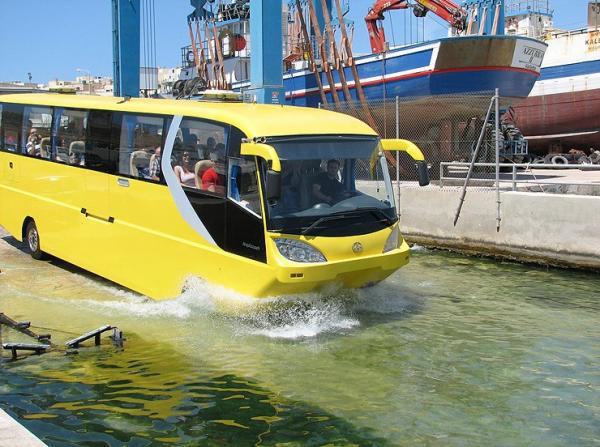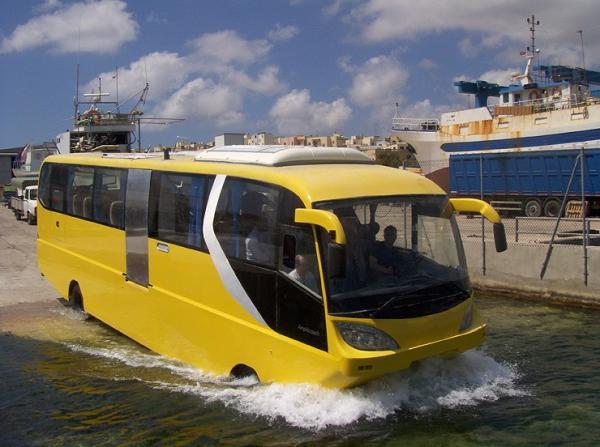 50-seater "amfibus" made of aluminum shipbuilding.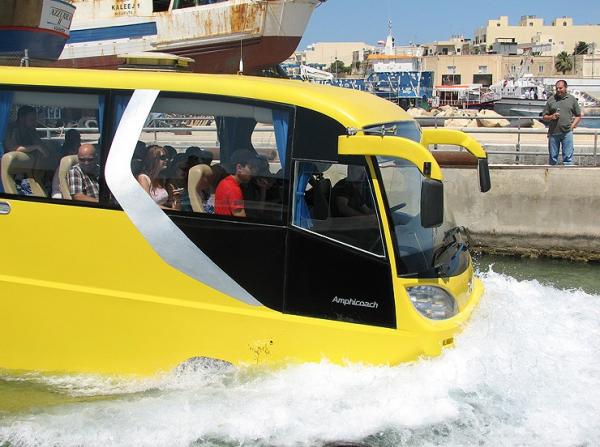 This ensures a low weight, high rigidity and the ability to swim in fresh and salt water.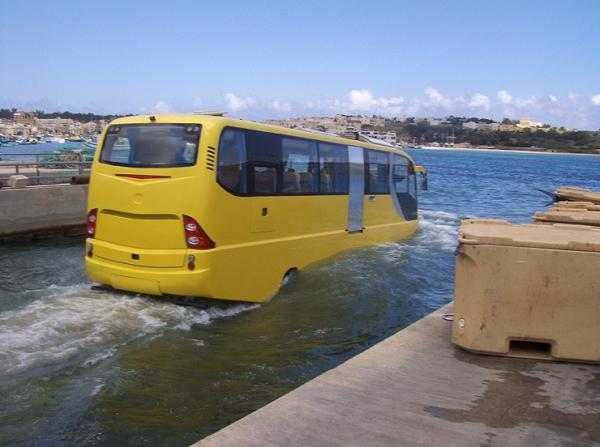 "Amfibus" equipped with diesel and petrol engines with a drive on 2 or 4 wheels.
Shop obrudovan all delights class "lux", including DVD-player with LCD monitor and a professional sound system.