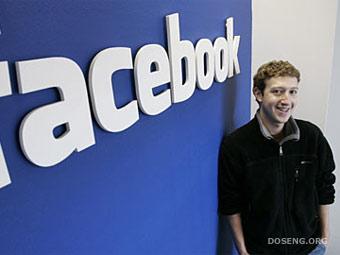 Russian fund Digital Sky Technologies invested in major Western social networking site Facebook $ 200 million, considering the entire service at $ 10 billion, according to an official press release Facebook.
In exchange fund, controlled by Yuri Milner, Gregory Finger and Alisher Usmanov, was 1, 96 percent of the company's preferred shares. In addition, DST plans to buy ordinary shares of Facebook is not less than $ 100 million.
This, according to representatives of Facebook, will provide liquidity of the shares, which are now among the company's employees. That low cost of these securities in the past compelled potential investors to believe that Facebook is worth two to three billion dollars.
The fact that Russian businessmen are going to buy a stake in Facebook, the newspaper reported May 23 Wall Street Journal. According to analysts, Facebook a few months looking for an investor and is preparing to enter the stock market.
Russian assessment Facebook - one of the highest during the existence of the company. Only Microsoft assesses assets more expensive - at $ 15 billion. Corporation in 2007 invested in the social network $ 240 million in return for 1, 6 percent of the company.
Facebook is the largest social network of the western, its audience over the five years of existence has exceeded 200 million people. Digital Sky Technologies - one of the largest Russian Internet assets. It has stakes in companies such as Mail.ru, Forticom, «In contact», Astrum Online, OE Investments, HH.ru and B2B Center.