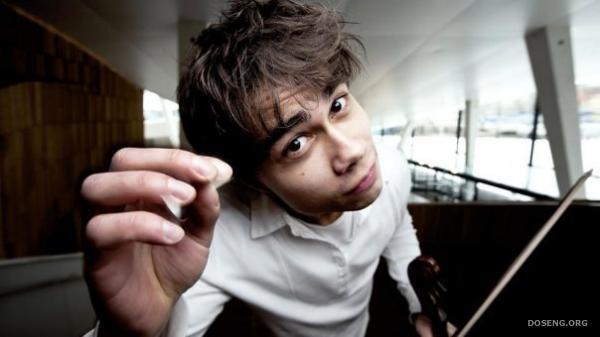 The Norwegian national selection of 21 participants won the 22-year-old Alexander Rybak. The young man sang a song written by him ...
A native of Belarus, Alexander, was born in the capital May 13, 1986. Four years later, his family moved to Norway. Childhood Alexander was held in the city Nessoden (near Oslo, Norway) .Talant musician he inherited: the boy's mother played the piano, and his father - the violin. From the age of 5-years old, he plays the violin, piano, and composes his own songs and performs them.
The young singer has performed with many well-known artists (Arve Tellefsen, Morten Harket, Hanne Krogh, Knutsen and Ludvigsen, violinist Pinchas Zuckerman). Alexander participated in the Norwegian version of Idol (reached the semifinals) and talent show "Kjempesjansen. In the latter he won because of her own songs "Foolin". He also won the Anders Yahresa in culture and is concertmaster of the major Norwegian symphony youth orchestra, Ung Symfoni, in Bergen. Sting, the Beatles and Mozart - his music idols. This summer, Alexander to star in the movie Yohan - Child Wanderer.
On the song contest "Eurovision" young artist will perform Norwegian folk song "Fairytale", which was written personally. The composition is based on a true story of love. The song is performed together with folk dance ensemble Frikar.