In the glorious city of Baikalsk Pylyuh Andrei and Vladimir Zolotchenko built an ice bath-house. Baikalsk is a small town in the south of Lake Baikal near Irkutsk. He became famous for the fact that there is little stink, if the wind is right. There stinks sauerkraut from BPPP, which in addition to the wonderful aroma of the lake also resets the dirtiest. So, this glorious city decided to make eco-tourism center. Today Ilya Varlamov will show us an ice bath.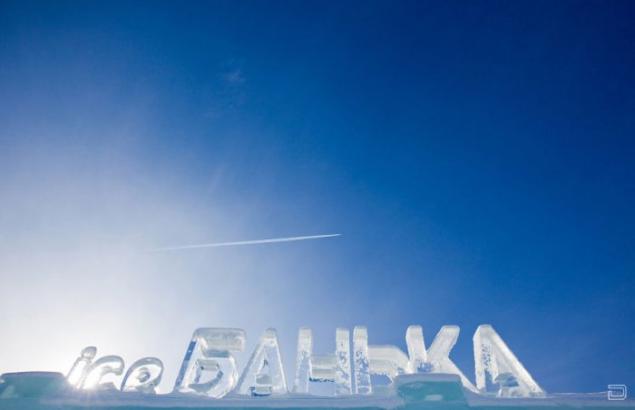 All the walls are lined with ice. Inside placed up to 15 people. The thickness of the walls of the bath-house only 2 cm, unless you consider the ice. Technology according to the author is unique, such bathhouse sometimes bought himself to the country's oligarchs.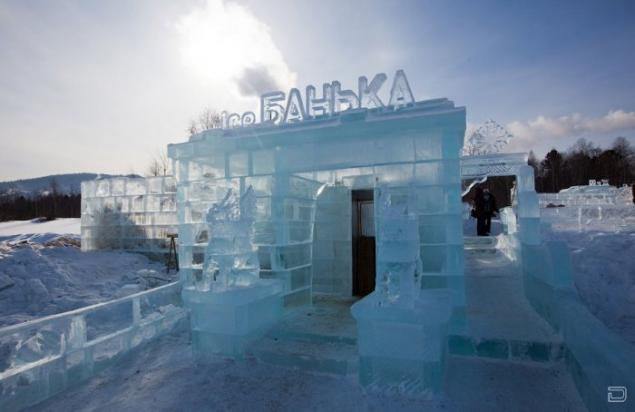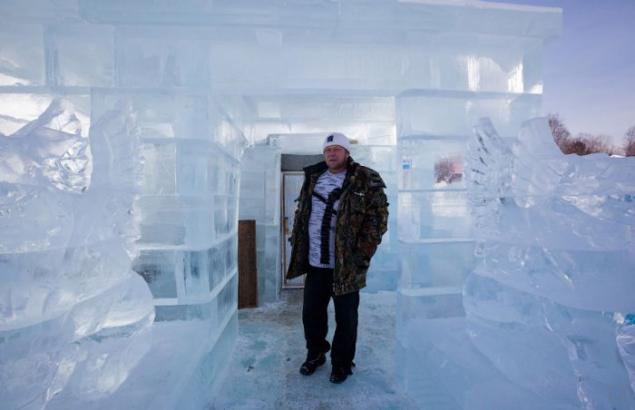 Near the bathhouse is the font. All, of course, made of ice.