We often believe that it is a such inventors cranks.
On the 38th Exhibition of Inventions in Geneva, many of them have shown talent.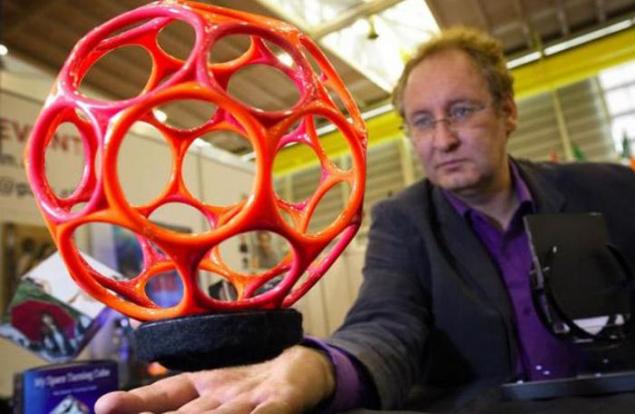 Roland (left) and Raymond de la Selo from France with his orthopedic invention for dogs with spinal problems. This equipment helps animal lishivshemusya ability to move its hind legs, gradually return to a normal lifestyle. (FABRICE COFFRINI / AFP / Getty Images)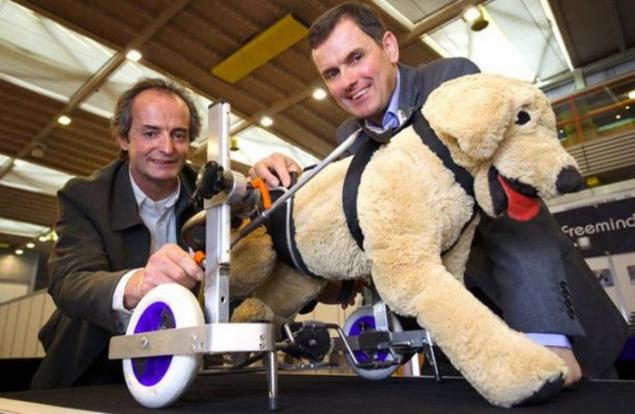 The exhibition should visit about 70 000 visitors, with more than half of them - specialists in various fields. The exhibition will last five days, it brought together 700 inventors from 45 countries. Photo: German Hartmut Shmueker is head airbags, which he believes will protect drivers from neck injuries. (EPA / SALVATORE DI NOLFI)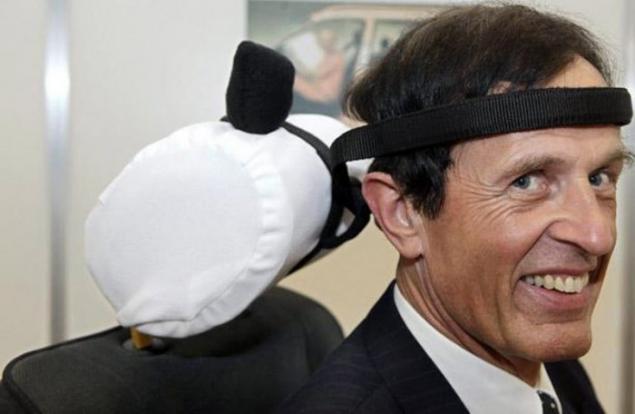 "Probably more there is no place where we could meet so many inventors," - says the president and founder of the exhibition Jean-Luc Vincent. He added that the fair helped "bring together inventors and potential producers, who can bring their product to market." Also on display their services to provide patent agency. Photo: Jean-Paul Magr from France with his invention: crusty bread for hot dogs. (FABRICE COFFRINI / AFP / Getty Images)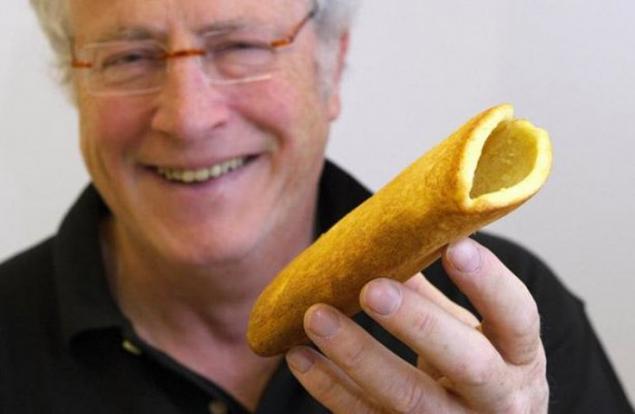 On average, about 45% of the inventions presented at the 38th exhibition in Geneva, were put into production abroad. Last year, the production of inventions has been spent 29, 6 million euros. Photo: Belgian Alexis granny with his invention: opener, which can be used with one hand.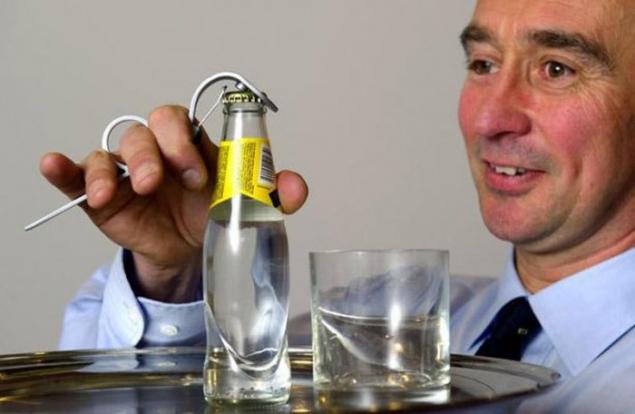 Lee Jenkins of Great Britain invented 'SoccerTrolley' - is an easy way to transport equipment for football teams. In this super-briefcase can carry six soccer balls, cones, first aid kit, notebooks, pens, a pump for balls, whistles, training t-shirts, as well as magnetic board to develop tactics (see photo). (FABRICE COFFRINI / AFP / Getty Images)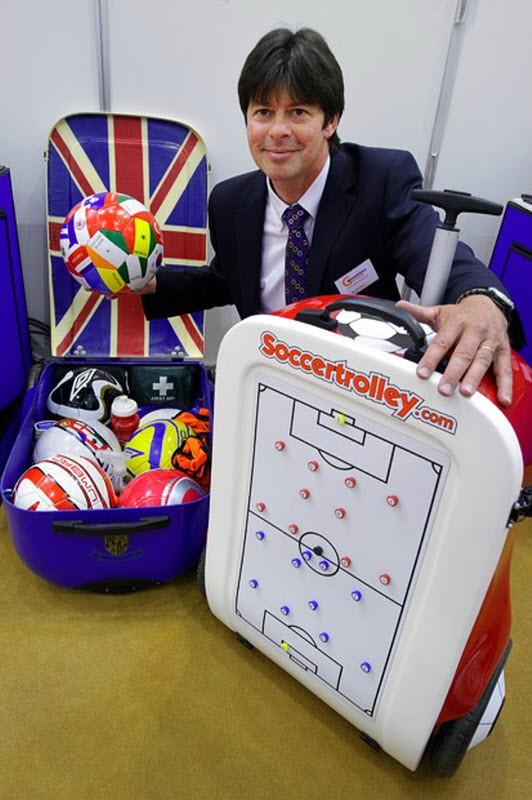 Spaniard Jose Manuel Martin Ruiz demonstrates a device that helps to change the bed linen, bed turning. (EPA / SALVATORE DI NOLFI)
Andrea Violeta Bannik from Romania invented a special children's suit with sprawling panties for children up to two years. (EPA / SALVATORE DI NOLFI)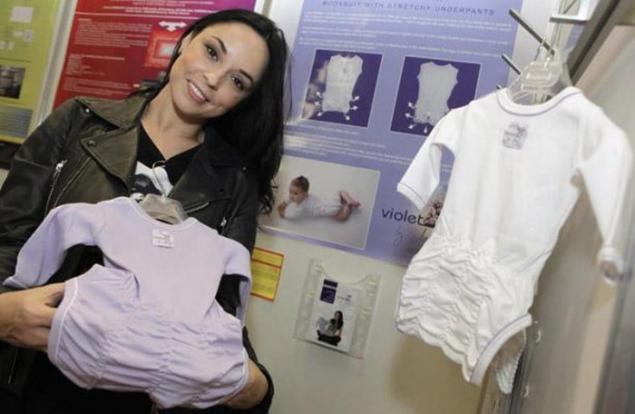 Joan Pudzhal Andorra came up stuck in a mitten that clings to your clothes and stretched to the desired length. (EPA / SALVATORE DI NOLFI)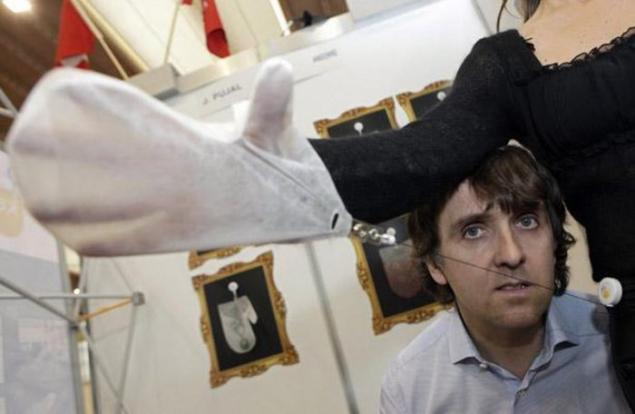 It is made specifically to you quietly took up anything without fear of germs. (FABRICE COFFRINI / AFP / Getty Images)
Spaniard Luis Burgos Agudo invented a universal device for opening a packaged solid food and powders. (FABRICE COFFRINI / AFP / Getty Image)
Swiss Francisco Shpayh demonstrates its smart system SSBOT - economical and hygienic coffee machine, which, according to him, it is easy to carry and use. (EPA / SALVATORE DI NOLFI)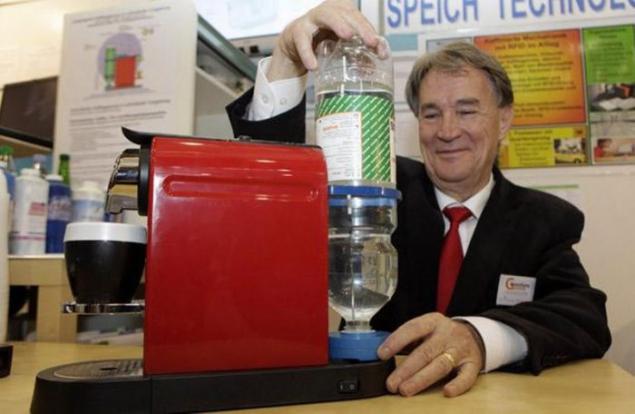 French engineer Yannick Simeray demonstrates its electromagnetic plinth that can levitate small objects, such as this ball. Simeray already patented 120 inventions and constantly invests in research. (FABRICE COFFRINI / AFP / Getty Image)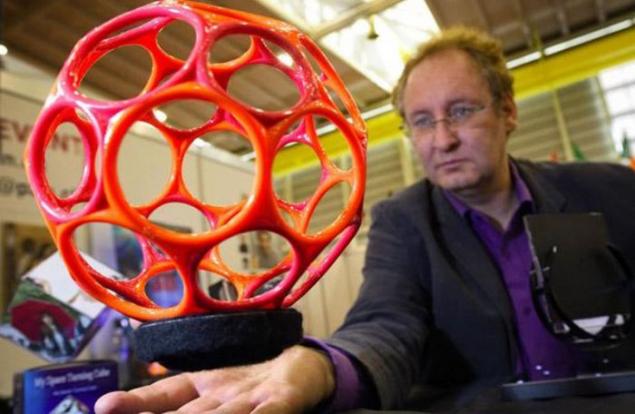 Horvath Ivor Covic shows a device designed to reduce the chest to restore cardiac activity and respiration. (EPA / SALVATORE DI NOLFI)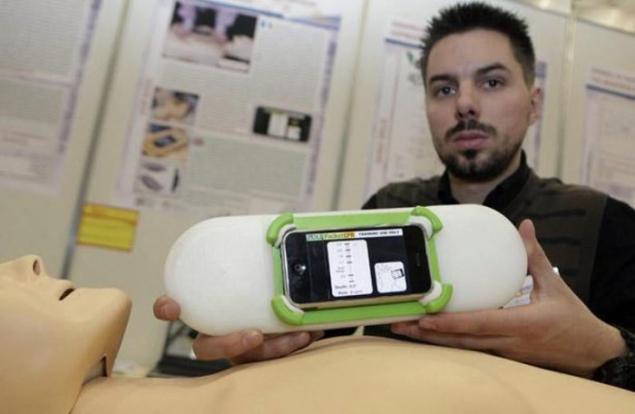 Swede Mathias Ricardo with his invention - the disc for sharpening saws. (EPA / SALVATORE DI NOLFI)