M5 highway, 100 km from Moscow, here in the district Lukhovitsy main fire areas.
Along the route burned almost all forests. Some roads are blocked by the police.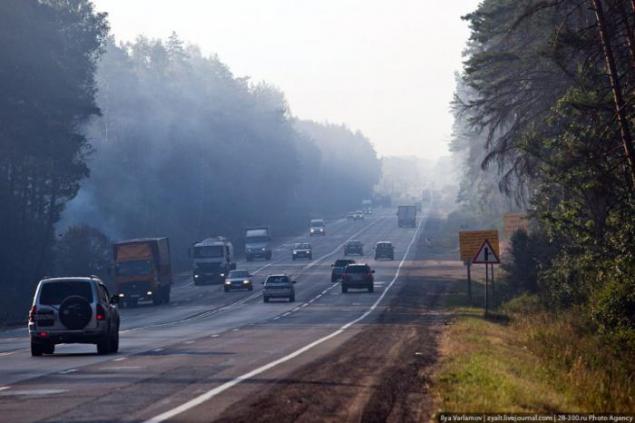 Here is the forest now, very hot.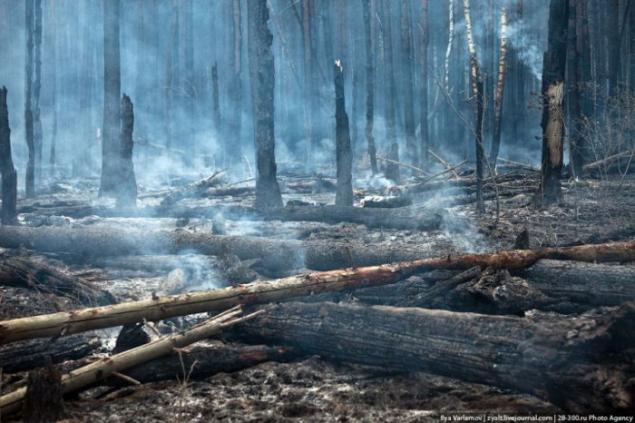 Several weeks in the Volga region and Central Russia stands unprecedented heat and drought, which has led to extremely fire-dangerous conditions. July 29 in pictures from space in the European part of Russia and the Urals, there were more than 400 fires.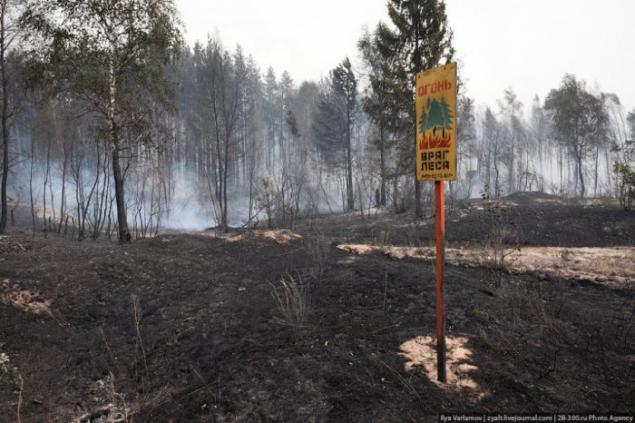 Enter into the forest during a fire is not possible, could not breathe, the temperature is high. This fire is on the bottom, it can be put out.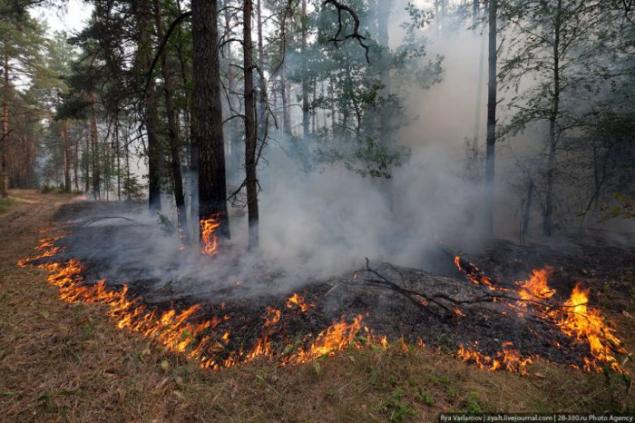 Local residents bring water in cans. "Yesterday phoned the Ministry of Emergency Situations, where we were told that for the 30,000 people they do not send the plane to put out, no teams, Save yourselves! Well said! At our house burn, and for them 30,000 are not people! »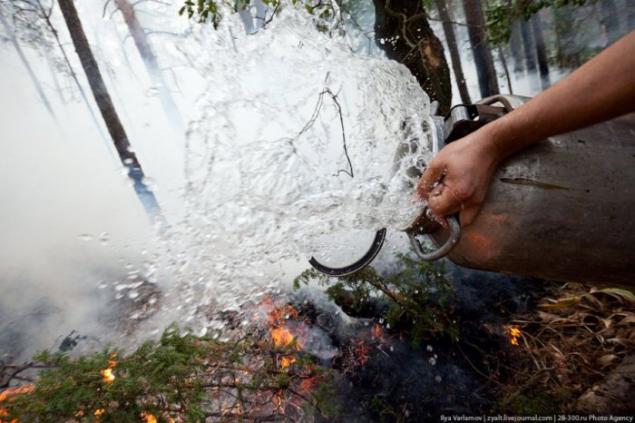 When water ends fire churning sticks.
The sun is not visible ...