British Speleological diving instructor and photographer Martin Farr travels the world researching the most amazing underwater caves. The next month, they will try to establish a team of a new world record for the longest underwater cave penetration.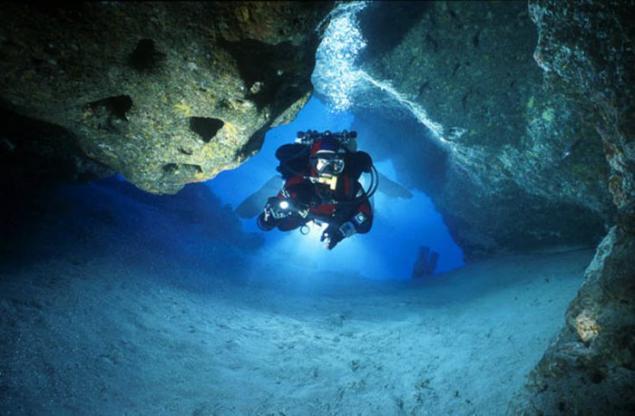 Three divers prepare to enter the underwater cave Cenote Karvash in 2000, near Tulum, Quintana Roo, Mexico.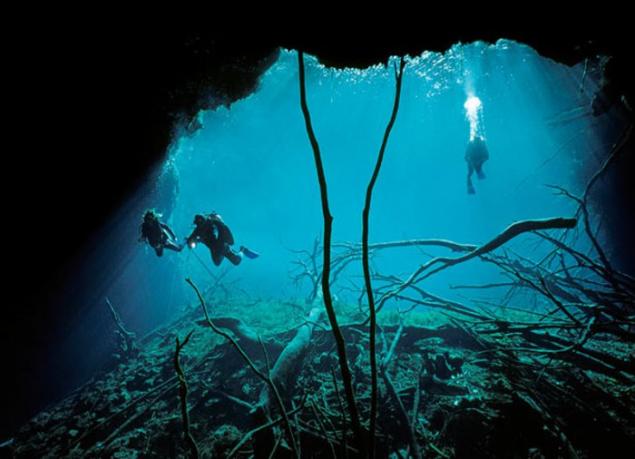 Jenny Pinder swims underwater in the narrow passage of the cave Grotto Giusti in Tuscany, Italy. The temperature in this "spa cave" reaches 35 degrees Celsius.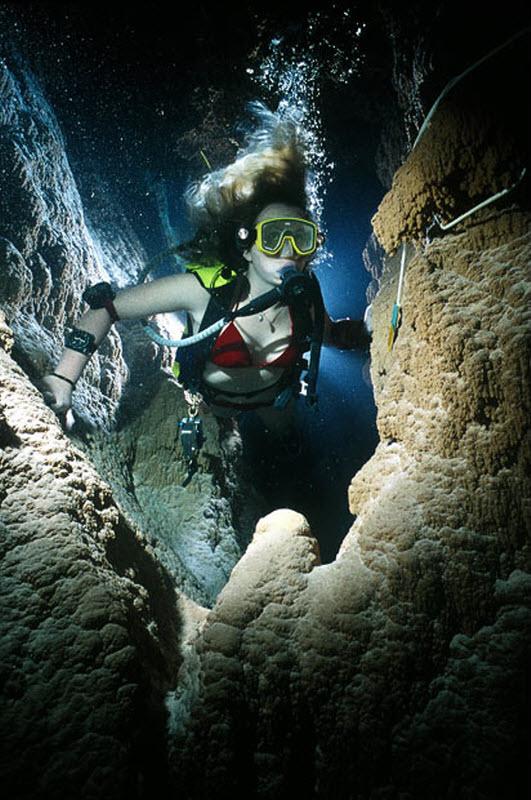 Phil Dotchon swimming between the mysterious cone-shaped underwater formations in the cave MIMOS, Mato Grosso do Sul, Brazil.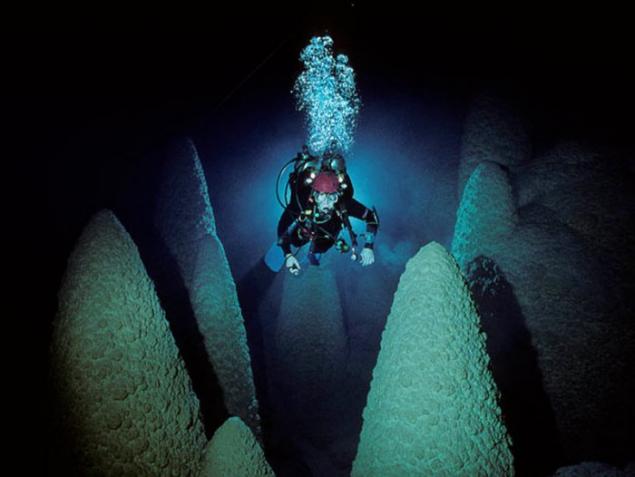 Helen Ryder demonstrates the buoyancy underwater tunnel in Dinas Rock Silica Mine in January 2007 in the Neath Valley, Uyuzhny Wales.