In the accident, which occurred a few days ago in the early morning between the 167 and 172 mile highway I-25, about Lakspura, Colorado, affecting more than 30 cars, which gave rise to the incredible traffic jam to the north of the road. Dozens of people were taken to area hospitals, but about any deaths Nothing to report. The accident occurred on an icy road, near 8:30 am.
Brian Gray (left) and Mike Riley (center) watch the loading of the broken bus on the tow truck. These guys are doing all the affected vehicles towing to the nearest town - Kestl Rock.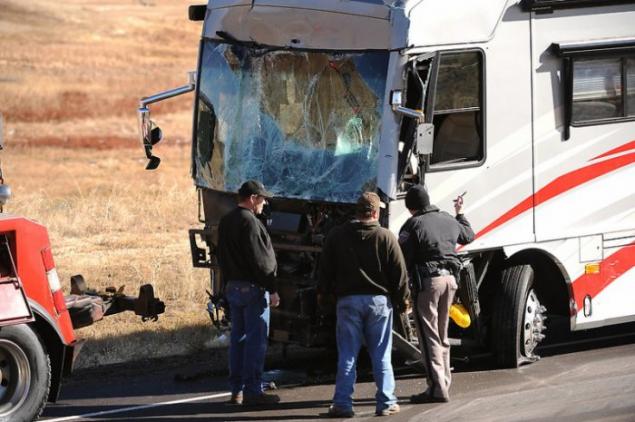 Jason Gray, a spokesman for towing «Westside Towing» out of town Kestl Rock, the second time checks or well secured cars on his tow truck.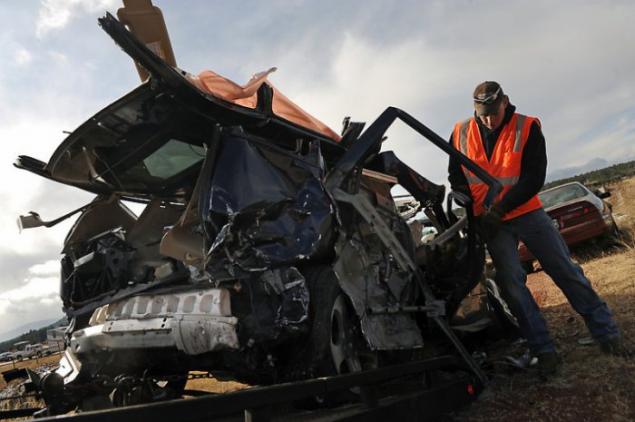 Jason Gray who load of wrecked cars. In the foreground: the highway from around the wreckage of the affected vehicles.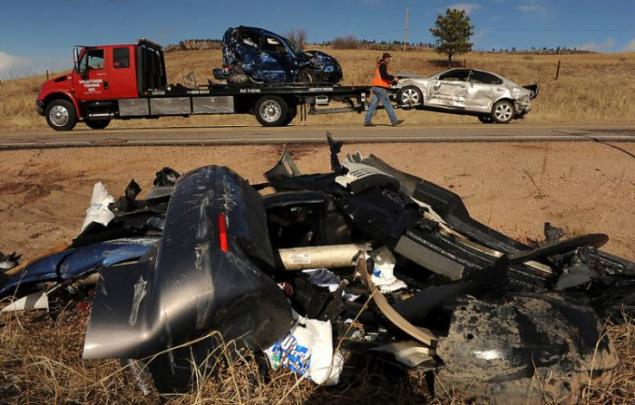 Some cars just looked like a pile of compressed iron.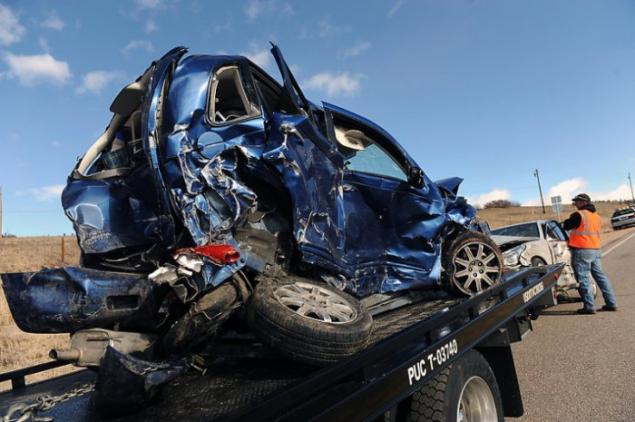 Loading the next victim of auto