A month later, already the New Year, people are starting to put the Christmas tree ...
You wonder how to put the Christmas tree for the New Year?
He who has imagination - come up with something cool, look.
In Sydney, Australia, have established an unusual Christmas tree - holiday tree created from the bike, surrendered their former masters for recycling. In fact, to collect a Christmas tree, the authors of the initiative took eight weeks and a hundred bicycles. The height of the tree more than seven meters.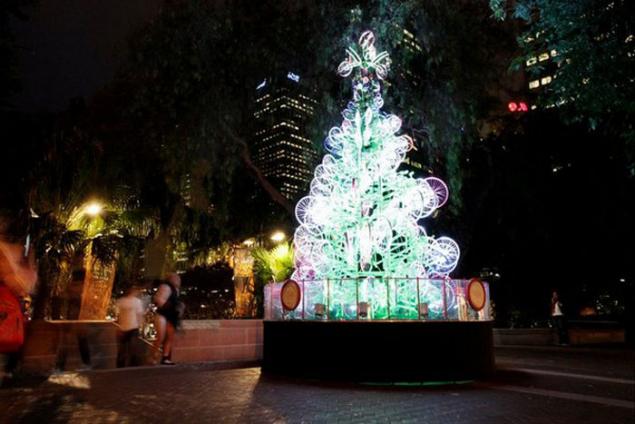 To give the tree a more natural look, bicycle frames were painted green, and the wheels painted in different colors, turning them into a kind of semblance of Christmas balls. At the top of the Christmas tree tradition established star - it is also collected from the bike.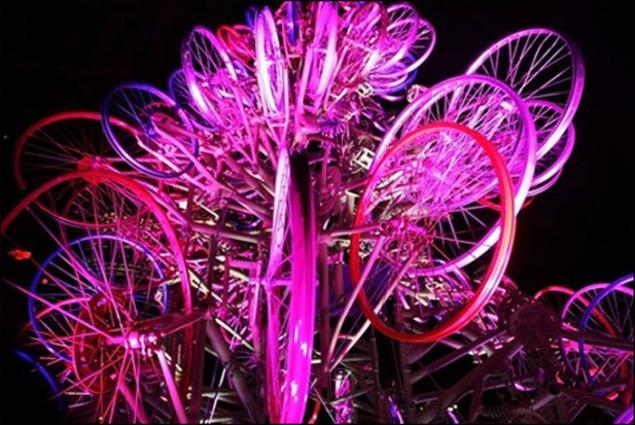 Bicycle tree was collected as part of the annual action to create a Christmas tree made of unusual materials suitable for recycling. For example, in 2009 in Sydney was established tree from empty plastic bottles, and in 2008 - of the old seats, Lenta.ru reports with reference to Gearlog.
Bicycle stand for spruce in Sydney until 28 December, after which it was dismantled.