Electric tree (England)
This electric Christmas tree decorated in one of this year's London petrol station next to the Regents Canal.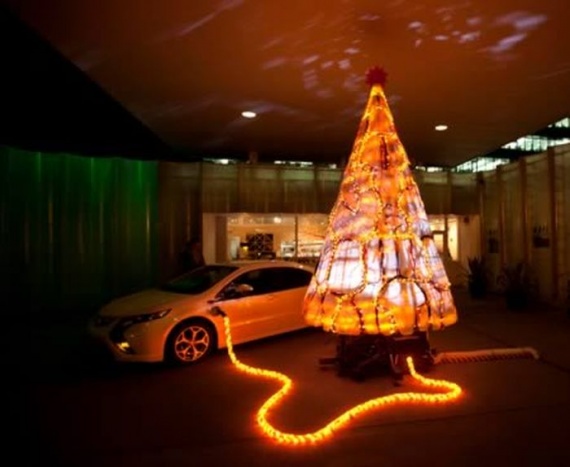 Highest floating tree (Brazil)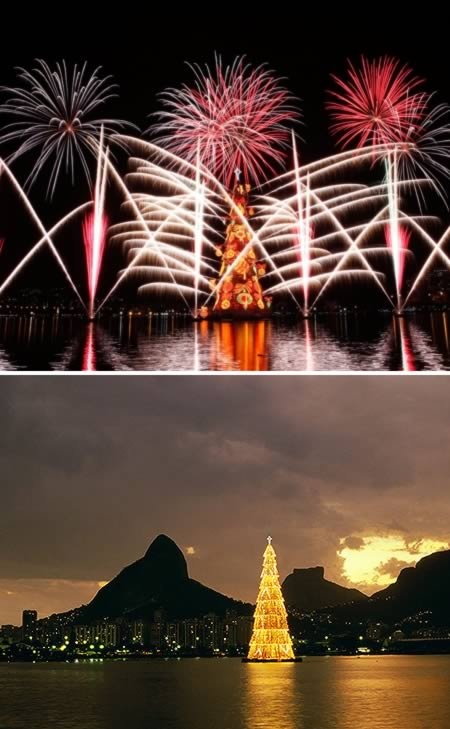 In December 2012 in Rio de Janeiro floating lighted Christmas tree. 542-ton tree height of 85 meters was installed on 11 huge platform in Rodrigo de Freitas lagoon. This tree, decorated with garlands of 3, 1 million light bulbs fall into the Guinness Book of Records as the tallest of its kind.
Chocolate Tree (France)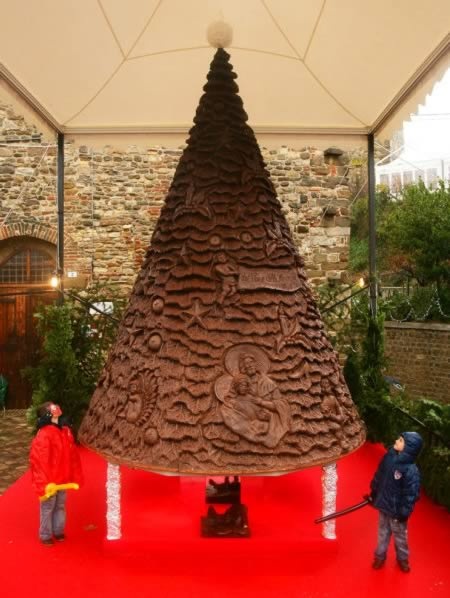 This sweet masterpiece height of about 10 meters was created in Paris for a charity event. It weighs a creation of French chocolatiers around four tonnes.
The most expensive Christmas tree in the world (South Africa)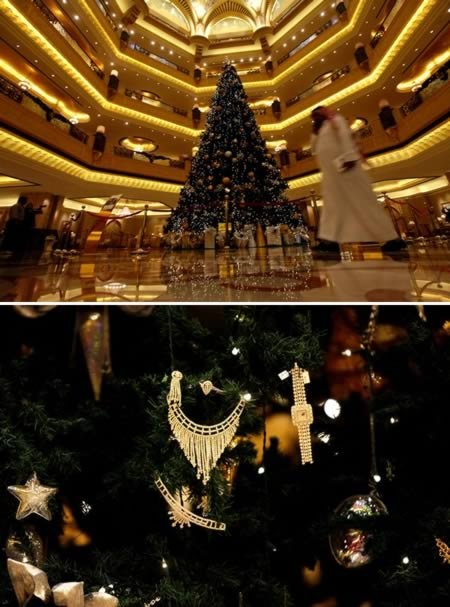 The most expensive Christmas tree this year, dressed up in the Palace Hotel, Abu Dhabi - its value exceeds $ 11 million. 12-foot artificial tree is decorated with gilded leaves in the rotunda of the hotel. On it hung a gold and silver jewelry, she poured small white lights.
But the special value attached to Christmas tree ornaments made of these jewels. On it hang diamonds, emeralds, pearls, sapphires and other precious stones - a total of 181 pcs. In addition, the festive decor create bracelets, necklaces and pricey watches.
Golden Tree (Japan)