Founded in 1985, the festival Kensington Dollshouse become the leading event for artists and enthusiasts who want to show the world their work. Many masters at the festival KD specialize in miniature food. It is made of clay and painted in incredibly realistic detail.
To see each orange, banana or strawberry work must be seen only with a magnifying glass.
Here you can see tottering jelly and half-eaten pie, gorgeous cakes and a full Christmas dinner - complete with hundreds of tiny dining table.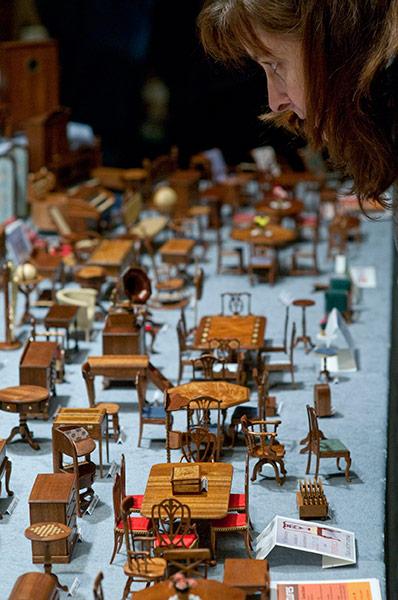 Tiny lamps are so small that they take in hand is not exactly easy.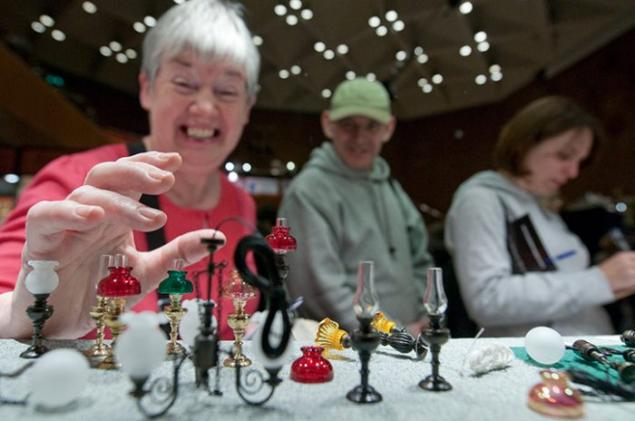 Old storefront Mulvany & Rogers.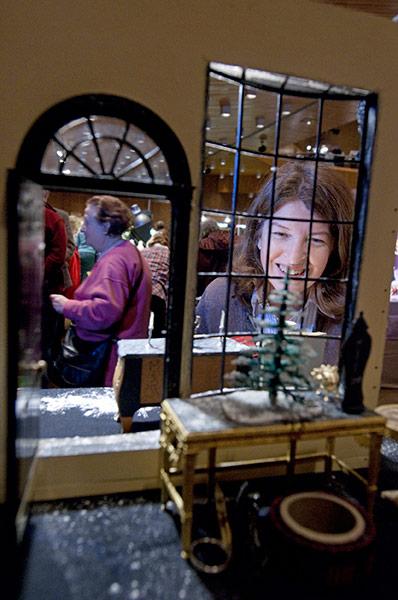 Young visitors are considering miniature masterpieces under a magnifying glass.