In Spain, the traditional celebration held in honor of the abbot of St. Antonio - the patron saint of animals. The night before the Day of St. Anthony, which falls on January 17, there is the most colorful part of the celebration - the horsemen galloping on horseback through the blazing fires to clear the animals.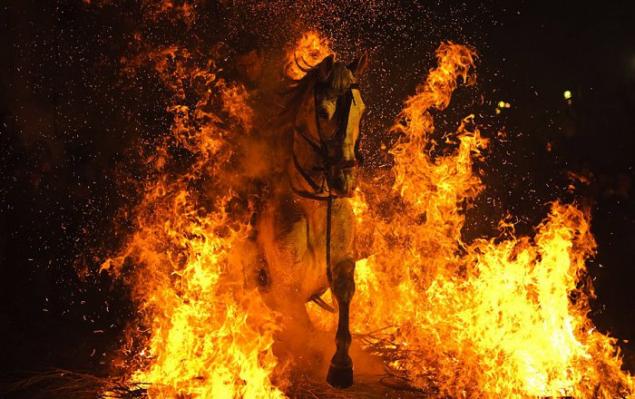 Day of St. Anthony is a Catholic holiday.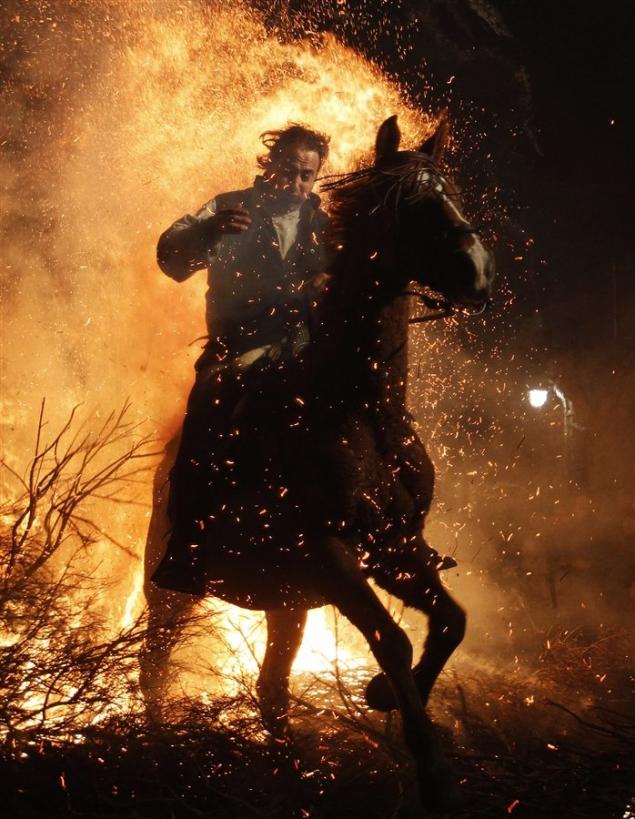 St. Anthony famously became one of the first who tried ascetic life in the desert, being completely cut off from civilization.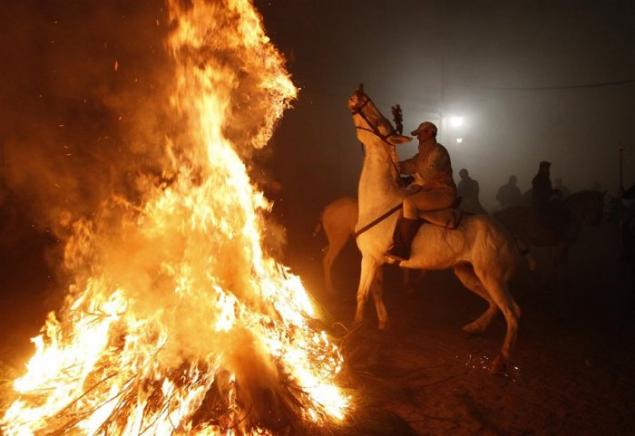 In Spain, the festive procession, which hosts accompanied by their pets, colorfully dressed, make a circle around the church before the priest would bless them, sprinkled with holy water.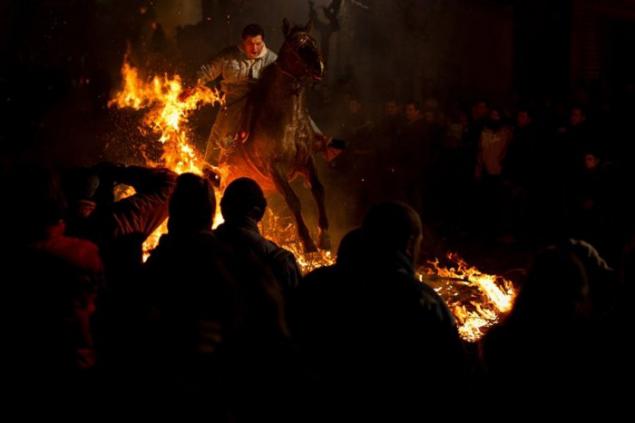 In the evening campfires and broiler exposed on the street, the organizers of the ceremony of handing out to everyone cuts of meat and sausages, which are roasted on the fire immediately and washed down with plenty of wine.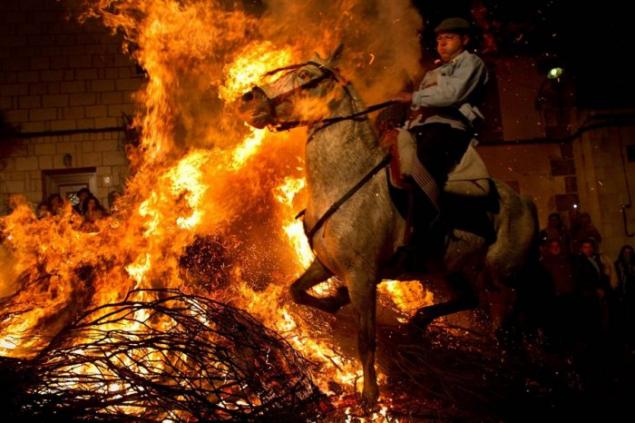 Here are the photos of the villagers of San Bartolome de Pinares, which is about 100 km from Madrid. They ride astride their horses through the huge fires, cleaning animals.